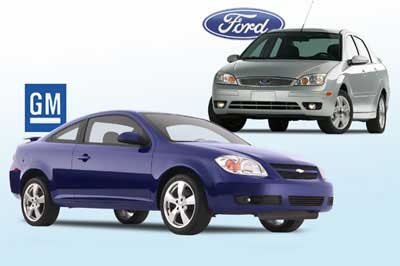 What is good for America is good for General Motors, and vice versa." That's what GM CEO Charlie Wilson told the U.S. Senate in 1955 when his company controlled half of the automotive market share in the United States. Today, such arrogance would be misplaced. GM and its cross-town rival, Ford Motor Company, are in deep trouble. Wall Street has downgraded both from investment grade to junk bond status. Market share is plunging, health care costs are skyrocketing, product is aging, and neither has a reputation for long-term quality and durability. This, despite steady quality gains and the recent introductions of several appealing new models that meet, if not exceed, the standards set by imports. To combat the rising costs of doing business and accept new market realities, during the next several years GM is slicing 25,000 jobs, closing assembly plants, and shrinking product lines. Bill Ford, chairman and CEO of Ford Motor Company, is valiantly refusing compensation until he turns his company around while simultaneously slicing 2,700 positions from the corporate payroll. These trends continue a downward spiral for GM and Ford, which have lost a combined 1.15 million sales and have closed (or are about to close) four U.S. assembly plants since the start of the 21st century. And it's not just Ford and GM that are struggling. Subaru, which operates an assembly plant in Indiana, has joined the two biggest domestic automakers in the junk-bond category despite one of the most impressive reliability records of any car brand sold in America. Fifty years after Wilson testified before the Senate, his assertion never rang truer. But now, what's bad for GM (and Ford, and any car maker designing, developing, and manufacturing cars in the U.S.) is bad for the country. Whether you realize it or not, this shrinking of the domestic automobile industry directly affects you. Photo Illustration by Christina Urias
Shifting Fortunes
According to Forbes magazine, nine percent of the U.S. gross domestic product is generated by the automobile industry, impacting the livelihoods of millions of Americans. But those livelihoods aren't solely dependent on ailing GM and Ford; several Asian and European automakers have invested heavily within U.S. borders. Known as "transplants," these overseas automakers directly or indirectly employ hundreds of thousands of people in the United States. From design studios and proving grounds to research and development facilities and assembly plants, transplants are investing billions of dollars into the U.S. economy to build state-of-the-art automobiles, taking up the slack where GM and Ford have left off. Still, the sales of imported vehicles built outside of our borders continue to impact our collective bottom lines. Overall, the U.S. market that has seen a five-year decline of half a million units sold, yet import sales have risen here by about 550,000 – mainly in trucks. The result is that homegrown U.S. vehicle production has dwindled by more than one million units since 1999, leaving small American companies, small American towns, and hard working Americans unemployed. Fortunately, as assembly plants have closed in northern regions of the U.S., transplants have been opening huge, state-of-the-art facilities in the Deep South. Three are open now, and a fourth ribbon-cutting ceremony for a Toyota Tundra truck-building factory in San Antonio, Texas, is slated for 2006. But we, as Americans, cannot expect foreign companies to ensure the health of our economy. Ultimately, the responsibility to make sure America, and Americans, remain economically viable rests in our hands. We must buy American.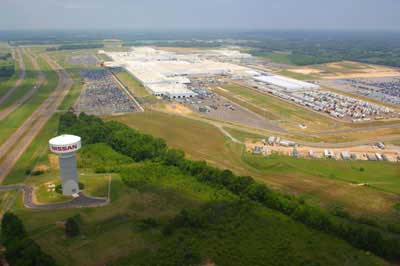 How to Buy American
Buy any car or truck built within our borders and support local economies from South Carolina to northern California – and don't forget, your choices go beyond Ford and Chevy. Among the many "transplant" automakers on U.S. soil are BMW, Honda, Hyundai, Mercedes-Benz, Nissan, and Toyota. Buying American can be defined two ways. The old-school definition relies on where the ultimate profit goes when you buy a car. The modern definition, based on the reality of a global economy, considers the impact of your purchase on local economies. OLD SCHOOL Traditionally, when it comes to cars, buying American means purchasing anything made by the Big Three – Chrysler, Ford, GM – or the companies they own and operate or have invested in. Chrysler used to be an American company based in Auburn Hills, Michigan, but merged with DaimlerBenz a few years back and is now headquartered in Stuttgart, Germany. Technically, profit dollars from the sale of Chrysler, Dodge and Jeep products get shipped across the Atlantic to for conversion into Euros. We no longer consider Chrysler Group products to be "American" in the traditional sense. Ford Motor Company is based in Dearborn, Michigan. Ford's brand portfolio, the roster of vehicle makes that the company sells, includes Aston Martin, Ford, Jaguar, Land Rover, Lincoln, Mazda, Mercury, and Volvo. General Motors is based in Detroit, Michigan. GM's brand portfolio includes Buick, Cadillac, Chevrolet, GMC, Hummer, Pontiac, Saab, and Saturn. GM also owns a substantial stake in each of these Japanese automakers: Isuzu, Subaru and Suzuki. Buy any one of these Ford or GM vehicles, and profit dollars ultimately land in the Great Lakes State, lining the coffers of two huge corporations that have, historically, paid top executives ridiculous amounts of salary, benefits, bonuses, and stock options to let market dominance erode. MODERN REALITY Ford and GM also build cars outside of the U.S., in places like Canada, Mexico, Japan, South Korea, England, and Sweden. Given the swing toward global economies during the past few decades, this is natural and necessary to compete on a worldwide scale. But, if you'd rather support local economies, you should try to buy a car or truck assembled within the borders of the United States. In addition to Ford and GM, companies like Honda, Nissan, and Toyota are investing in the U.S. to make sure our nation's small towns and working-class heroes can continue to pay the mortgage, send the kids to school, and put food on the table. Screw those high-powered execs that have squandered market share over the past half-century – give the money to the little guy! Cars and trucks built by foreign automakers within the United States wear Acura, BMW, Honda, Hyundai, Infiniti, Mercedes-Benz, Mitsubishi, Nissan, and Toyota badges. Because DaimlerChrysler is a German corporation, we include Chrysler, Dodge, and Jeep vehicles in this category as well. AMERICAN MADE Pick your poison, or combine our Old-School and Modern Reality definitions for buying American and select a Ford or GM product that is assembled within the U.S. To help you make a decision, we've compiled a handy guide that shows what models are made in the U.S.A., indexed by make. This list does not include models that are assembled in Canada and Mexico – that's why vehicles like the Buick Rendezvous, Chevy Impala, Chrysler 300, and Mercury Grand Marquis are absent. That's right, Grandpa, your chrome-bedecked turnpike cruiser came from the Great White North. Buy American! You might not only save the jobs of others, but also your own. Photo Illustration by Christina Urias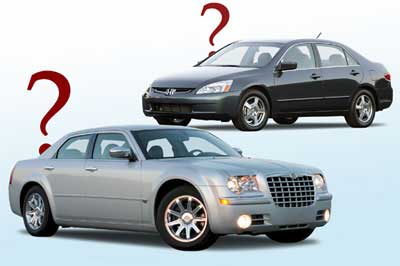 Acura
Acura TL – Marysville, Ohio One of the best entry-level luxury sedans on the market today, the Acura TL, is made in Marysville, Ohio. We recommend this car, and not just because it meets our criteria for this story. Powerful, comfortable, and stylish, the Acura TL is fun to drive when you want it to be, luxurious when you need it to be, and enjoys a reputation for reliability. And since Marysville is the sole source for TLs sold in the U.S., there's no need to worry that your car came from a factory in Japan.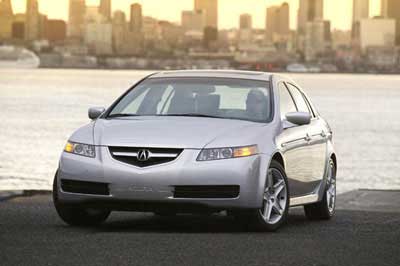 BMW
BMW X5 – Spartanburg, South Carolina BMW Z4 – Spartanburg, South Carolina With a luxury suv and a sporty roadster covering the bases, you buy a BMW that's not only made in America but serves your purposes. Like most BMWs, the Z4 roadster is great fun to drive, and the X5 SUV carries five passengers and a good-sized load of cargo in case a roadster isn't big enough. All X5s and Z4s come from BMW's South Carolina assembly plant.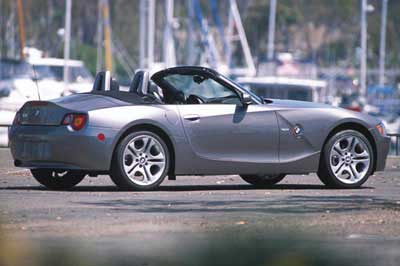 Buick
Buick LeSabre – Orion Township, Michigan Buick Lucerne – Hamtramck, Michigan Buick Park Avenue – Orion Township, Michigan Buick Rainier – Moraine, Ohio Buick Terraza – Doraville, Georgia Buick wants to be America's Lexus, but it's got a long way to go. Until the promising 2006 Lucerne arrives, your American-built choices are limited to the Terraza minivan, Rainier sport/utility, Park Avenue luxo-cruiser, and LeSabre retiree special.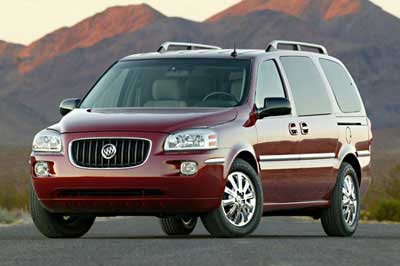 Cadillac
Cadillac CTS – Lansing, Michigan Cadillac DeVille – Hamtramck, Michigan Cadillac DTS – Hamtramck, Michigan Cadillac Escalade – Arlington, Texas Cadillac SRX – Lansing, Michigan Cadillac STS – Lansing, Michigan Cadillac XLR – Bowling Green, Kentucky In recent years, Cadillac has remade itself into a world-class competitor by creating luxurious vehicles equipped with sophisticated technology and dressed in distinctive sheetmetal. Quality is also better than ever, if not quite to Lexus and BMW standards. This luxury division of General Motors will complete its metamorphosis this fall with the release of the DTS, which replaces the DeVille in the lineup. Most modern Cadillacs are stylish and fun to drive. Resale values continue to lag primary competitors, but otherwise, the new generation of Cadillacs is an impressive lineup.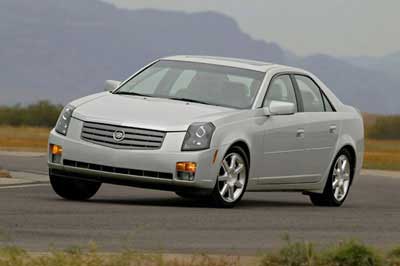 Chevrolet
Chevrolet Cobalt – Lordstown, Ohio Chevrolet Colorado – Shreveport, Louisiana Chevrolet Corvette – Bowling Green, Kentucky Chevrolet Express – Wentzville, Missouri Chevrolet Malibu – Kansas City, Missouri Chevrolet Malibu Maxx – Kansas City, Missouri Chevrolet Silverado – Flint, Michigan; Pontiac, Michigan;    Ft. Wayne, Indiana Chevrolet SSR – Lansing, Michigan Chevrolet Suburban – Arlington, Texas and ; Janesville,   Wisconsin Chevrolet Tahoe – Arlington, Texas and Janesville, Wisconsin Chevrolet TrailBlazer – Moraine, Ohio Chevrolet TrailBlazer EXT – Oklahoma City, Oklahoma Chevrolet Uplander – Doraville, Georgia Notice that the Chevrolet Equinox, Impala and Monte Carlo aren't listed here. That's because they're built in Canada, eh, along with a third of the Silverados for sale. And the new HHR, the Avalanche, and some Suburbans, come from south of the border. Otherwise, you can safely assume that a resident of the United States put any bow-tied car or truck together. Our favorites: Cobalt, especially the SS; Corvette; and SSR.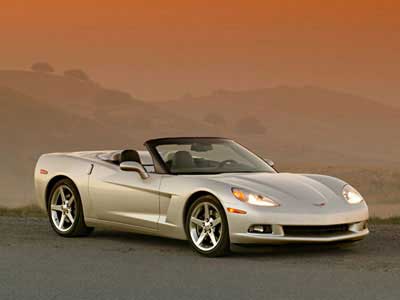 Chrysler
Chrysler Sebring Convertible – Sterling Heights, Michigan Chrysler Sebring Coupe – Normal, Illinois Chrysler Sebring Sedan – Sterling Heights, Michigan Chrysler Town & Country – St. Louis, Missouri The hot-selling 300 and extremely safe Pacifica are built in Canada, PT Cruisers are made in Mexico, and the Crossfire hails from Germany, so that leaves this rag-tag group of winged-badge products to represent Chrysler's Buy American contingent. The Town & Country has a slick Stow 'n Go seating system that's handy for people who haul both people and cargo on a regular basis, but the aged Sebrings leave something to be desired. The Coupe is dead after the 2005 model year, and the Convertible and Sedan are rental fleet specials. Hey, at least they've got long seven-year/70,000-mile powertrain warranties. Until 2006, when Chrysler reverts to three-year/36,000-mile coverage.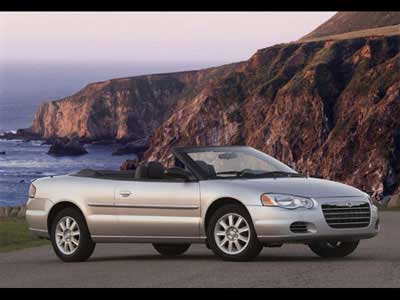 Dodge
Dodge Caravan – St. Louis, Missouri Dodge Dakota – Warren, Michigan Dodge Durango – Newark, Delaware Dodge Grand Caravan – St. Louis, Missouri Dodge Neon – Belvidere, Illinois Dodge Sprinter – Gaffney, South Carolina Dodge Stratus Coupe – Normal, Illinois Dodge Stratus Sedan – Sterling Heights, Michigan Dodge Ram – St. Louis, Missouri and Warren, Michigan Dodge Viper – Detroit, Michigan Dodge's hottest new cars, the Charger and Magnum, as well as some Caravans and Grand Caravans are built in Canada, and a third of all Ram pickups are made in Mexico, but most other vehicles wearing a cross-haired grille are assembled in the U.S. of A. Dodge builds several solid products, like the Dakota pickup, the Durango SUV, the Neon SRT-4 sport sedan, the Ram pickup, and the Viper sports car. Even the aging Grand Caravan minivan has its charms. But we'd skip the Neon and Stratus until replacements for these models arrive in the next couple of years.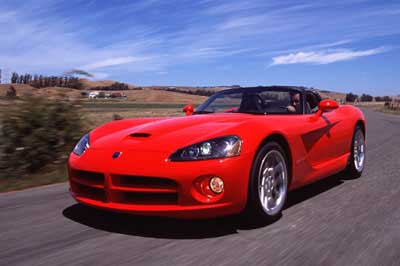 Ford
Ford E-Series – Lorain, Ohio Ford Escape – Kansas City, Missouri and Avon Lake, Ohio Ford Excursion – Kansas City, Missouri Ford Expedition – Wayne, Michigan Ford Explorer – Louisville, Kentucky and Fenton, Missouri Ford F-Series – Dearborn, Michigan; Wayne, Michigan;   Kansas City, Missouri; Norfolk, Virginia Ford Five Hundred – Chicago, Illinois Ford Focus – Wayne, Michigan Ford Freestyle – Chicago, Illinois Ford GT – Wixom, Michigan Ford Mustang – Flat Rock, Michigan Ford Ranger – Minneapolis, Minnesota Ford Taurus – Atlanta, Georgia Ford Thunderbird – Wixom, Michigan Ford offers a little something for everyone in the Buy American category, from an exotic sports car in the GT to a full-size family sedan called the Five Hundred. Crown Vics and Freestar minivans originate north of the border, while the new 2006 Fusion is made in Mexico along with a handful of F-Series Super Duty models. Otherwise, everything wearing the blue oval badge is made in America. Contrary to popular belief, Ford's got a solid lineup these days; the only duds are the oversized Excursion, aged Ranger, and obsolete Taurus.