It takes a lot to be memorable these days. Between jam-packed schedules and a flood of infotainment being delivered by everything from antiquated radios to smart phones, it's a wonder that we don't instinctively erase our internal hard drives before starting each day anew. Interestingly, it's attention of the negative variety that seems to stick to our noggins the best, meaning the positive stuff really needs to fight to secure storage space in the wrinkly organ we call a brain.
With that in mind, we offer you Autobytel's Most Memorable Cars of the Decade. Whether serving to put a brand on the map, reinvigorating a stale lineup, showcasing new technology, or simply changing consumer perception, all of the following models have earned their spot on this list of unforgettable cars, trucks and SUVs.
Photos courtesy of the manufacturers.
Page 2
Call it a Lamborghini for the masses. Well, maybe a Lamborghini for the comfortably-rich, if not filthy-rich, masses. Behind the Audi R8's exotic bodywork lies the backbone of a Lamborghini Gallardo, and under the clear rear decklid is a 420-horsepower V8 engine that helps this supercar reach 60 mph in 4.4 seconds. Top speed is a cool 187 mph. A 525-horsepower V10 sourced from the Gallardo also recently hit the market, boasting an ultra-quick 3.7-second 0-60 time and 196-mph top speed.
With striking styling and outstanding performance, the R8 has served notice to consumers and competitors alike that Audi is about more than great sedans and SUVs.
Page 3
In drafting this list of memorable rides, we considered a number of GM models, including the versatile Chevrolet Avalanche, the Buick Enclave, and the Pontiac Solstice. Those vehicles didn't make our editors' cut, but the Cadillac CTS was simply too impressive to overlook.
Like Buick and the dearly-departed Oldsmobile, Cadillac had long held onto its reputation as a favorite ride of the retired set. The seats were plush, the ride floaty, and the appearance ranging from dull to tacky. That all changed with the arrival of the angular CTS, a relatively diminutive sedan that continues to represent a period of rebirth for American luxury cars. Designed to steal the spotlight away from cars such as the BMW 3 Series, this little Caddy has been bolstered over the years by the addition of the tire-shredding CTS-V model and a host of quality and design improvements.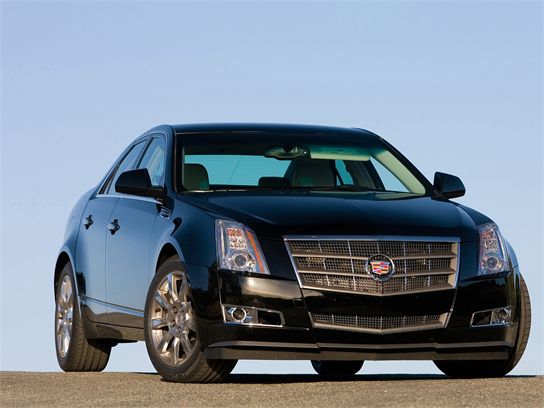 Page 4
Despite what turned out to be a rather inharmonious pairing, the not-so-equal marriage between Daimler and Chrysler did result in at least a few goodies for the motoring public. One was the Chrysler Crossfire SRT-6, a quick and competent runner that few people remember and even fewer purchased. But the days of DaimlerChrysler also brought us the Chrysler 300, a model that proved to be a huge success for the company and suggested that shoppers were still interested in ample rear-wheel-drive American sedans…with the whole "American" part being debatable. Like today, Chrysler was in need of a sales hit in the mid-2000s, and the 300 delivered.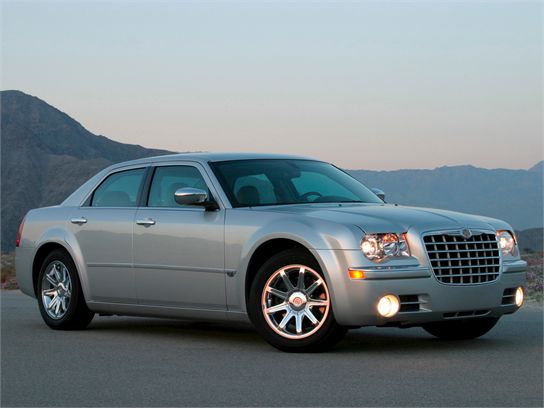 Page 4
It might be hard to imagine now, but when the Chrysler PT Cruiser first went on sale in 2000, the little four-cylinder retro rig was an extremely hot seller. Every Tom, Dick and Harry wanted one for its funky looks and useful interior. Fast forward nine years, and what once was a hot commodity is now a regular resident of rental-car lots and is one cue ball-shifter away from being discontinued. Still, during its run the PT Cruiser has posed alongside models like the Volkswagen New Beetle, Ford Mustang, Chevrolet SSR, and Chevrolet HHR (designed by Brian Nesbitt, who also sketched the PT Cruiser), demonstrating that style never dies – it just needs to be modernized every now and again.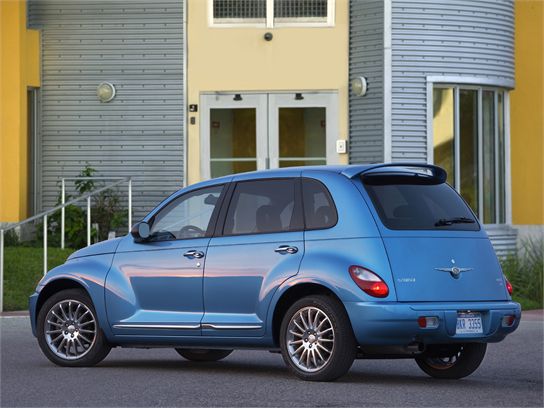 Page 4
As maker of one of the world's best-known small cars, the Escort, Ford clearly saw success when battling the imports for consumer favor. But that trusty compact outlived its welcome with the American car buyer, just as companies like Honda and Toyota were waiting eagerly to absorb more customers into their ranks.
Proving that the game was far from over, FoMoCo leaned on its European operations to develop a model for the U.S. Dubbed the Focus, Ford's new compact – available in coupe, sedan, and wagon varieties – was a game-changer for the brand, and offered drivers more visual personality and driving enjoyment than they found in many competitors. Sales peaked in 2000, when the Focus was named North American Car of the Year.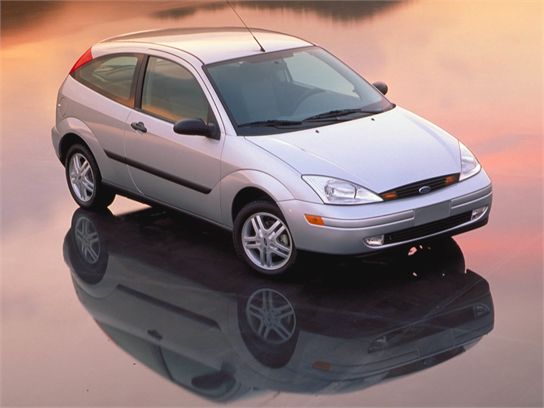 Page 4
As we noted in this article's introduction, "memorable" can have positive or negative connotations. And then there are examples like the Hummer H2, which has both. Borrowing rugged looks from its big brother, the Hummer H1, this more mainstream model blended tremendous off-road capability with everyday drivability, thanks in part to a chassis shared with GM's full-size trucks. Early models were notably deficient in terms of quality materials, but many shoppers found compensation in the truck's menacing presence and attitude. Suddenly, professional athletes, celebrities of all shapes and sizes, and petite soccer moms were transformed into licensed badasses. To say it another way – Hummers were hot. Unless, of course, you were an environmentalist. For every Hummer fan, there was a Hummer hater who pointed to the vehicle's pathetic fuel economy and largely unused utility. Love it or not, there's no denying the H2's impact on the automotive market and society as a whole.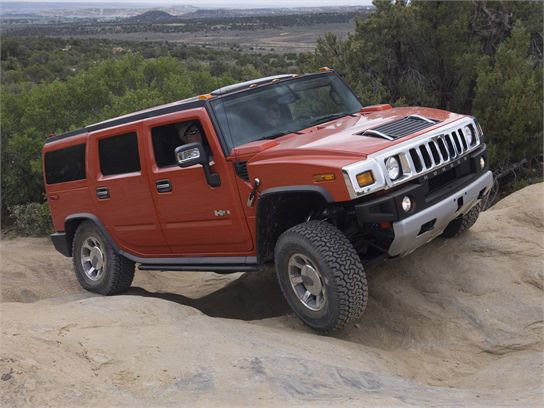 Page 4
Proving just how divergent the needs and wants of car shoppers can be, the 2000s saw the rise of not only the gas-guzzling and mud-slinging Hummer H2, but also the reintroduction of a 1960s econocar classic, the MINI Cooper. Developed by BMW, new MINIs once again zipped along U.S. streets, delivering precision driving dynamics in a fun-loving package. Styling relied heavily on the Minis of old, and the funky interior marked a clear departure from modern-day small-car design. Look past the oversized speedometer and oddly-placed switches, and you'd discover little rear seat room but a good bit of storage space – perfect for the commuter or young urban dweller.
Page 4
Back in the late 1960s, car nuts found plenty of performance in domestic models like Chevrolet's Corvette and Camaro, Ford's Mustang, and a slew of Mopar products. It was during this same time when a small Japanese sports car, the Datsun 240Z, joined the party with 150 rear-driven horsepower. Over the years, the 240Z morphed into the 260Z, 280Z, and eventually into the Nissan 300ZX. Though impressive from a performance perspective, the 300 was a pricey halo car that shared little with its simple and affordable ancestor. However, after the demise of the 300ZX, the spirit of the 240 was reincarnated in the subsequent Nissan 350Z, an affordable two-passenger coupe that paid homage to the original Z design and gave the nod to thrills versus frills. As was the case 40 years ago, the Z is the imports' best competition for everyday American muscle.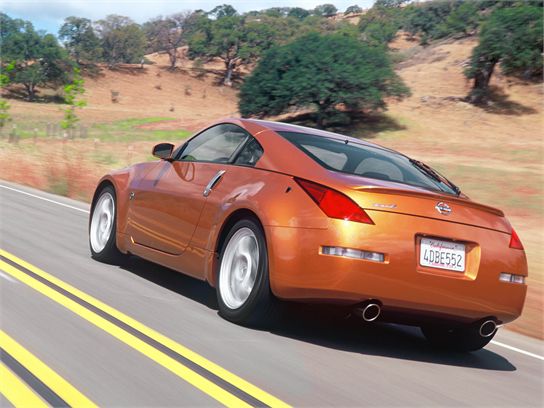 Page 4
With affordable performance covered by the 350Z (and now the 370Z), Nissan set its sights on the supercar arena, ultimately developing the GT-R. More than simply a larger and less attractive Z, the GT-R boasts all-wheel-drive, a twin-turbocharged V6 engine cranking out 485 ponies and 434 lb.-ft. of torque, a six-speed dual-clutch transmission, as well as stats like 0-60 mph in about 3.5 seconds and a top speed approaching 200 mph. Basically, it's the kind of stuff that'll make even the most vocal Nissan bashers shut their traps. But, aside from offering buyers a tremendous machine and changing how many of us look at this Japanese brand, the Nissan GT-R is priced at about $81,000, which makes it a screaming bargain in a land of Porsches and Ferraris.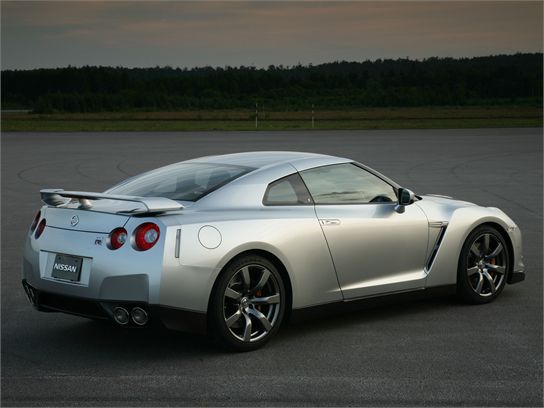 Page 4
There are things in life that simply don't go together: horseradish and ice cream, oil and water, Jennifer Love Hewitt and Jamie Kennedy. Until 2003, the idea of marrying Porsche heritage with an SUV design would've been slotted in with those examples, but the all-new Cayenne proved that nothing was impossible. As expected, brand purists bemoaned the development of a Porsche-badged chariot for well-heeled suburbanites and their offspring, yet brisk sales had a tendency to drown out their cries of opposition. Adding insult to injury, the once unimaginable Cayenne will be available as a hybrid (with a diesel possibly on the way). If you hear screaming, fear not – it's just your 911-driving neighbor reading this.