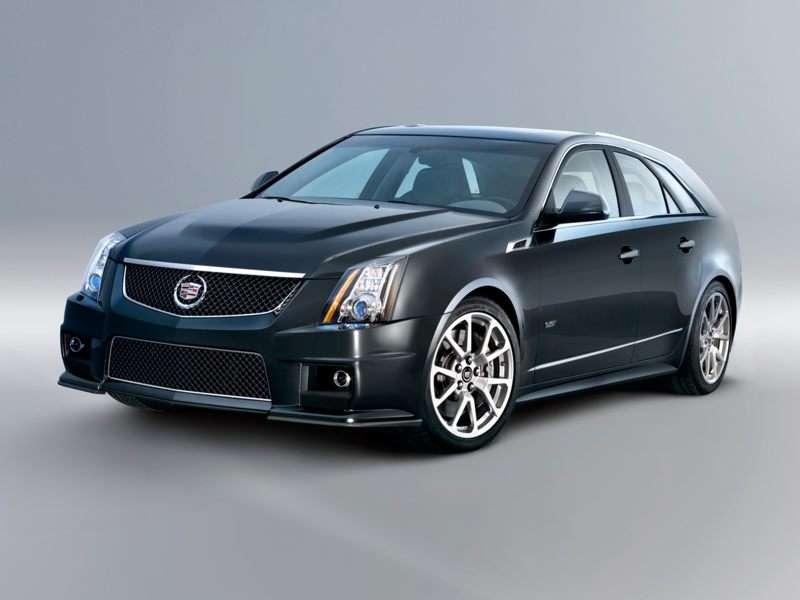 cadillac cts-v
Traditionally, the North American Auto Show, held each January in Detroit, has been the auto industry's biggest chance to make news. With three days of press conferences, the automakers have shown new cars and concepts to get the public excited about their upcoming product lines. The auto industry's recent economic turmoil has put a bit of a damper on the news from Detroit. The show is down to just two days of press conferences, and foreign brands are increasingly choosing to announce their news overseas. Nonetheless, the 2010 edition of the Detroit show had plenty of news, with some promising production cars and some cool concept vehicles to ogle. We were on hand to check out the action.
Page 2
What it is: A stylish and elegant redesign of Audi's appealing luxury sedan.
What we like about it: The aluminum-intensive Audi Space Frame gives the A8 a competitive advantage over weightier cars from BMW and Mercedes. Standard quattro all-wheel drive is also a plus, and for 2011 it adds a sport differential that sends power to the outside wheel in hard cornering.
Bottom line: Audi keeps pushing the style and luxury envelopes forward, and the new A8 is the brand's greatest expression of luxury.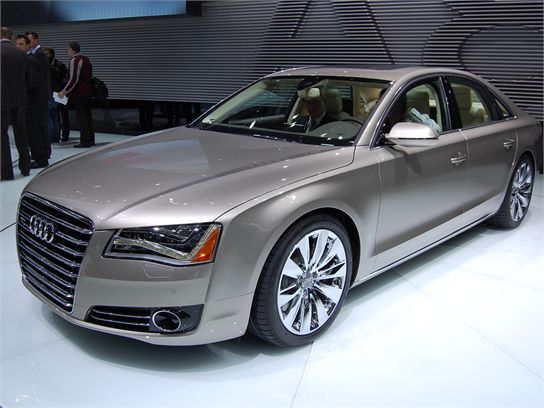 Page 3
What it is: A throwback sporty coupe along the lines of the MINI Cooper.
What we like about it: Well reviewed in Europe, the FIAT 500 promises to handle like a dream. A 100-horsepower base model will come first, followed by a convertible, then a high-performance Abarth model, all within two years. They should all be good, clean fun.
Bottom line: To be sold in select Chrysler dealers, the cute and appealing Fiat 500 can drive the kind of foot traffic Chrysler needs.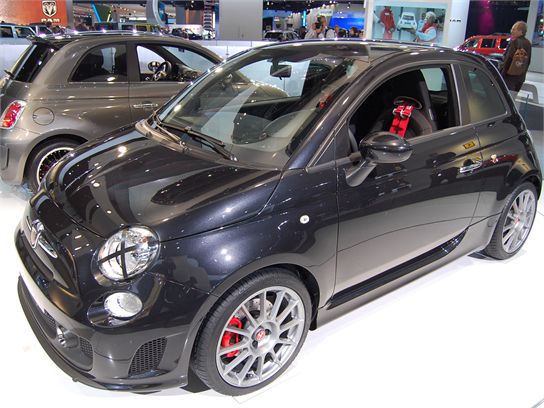 Page 4
What it is: A new global compact car that will expand what we expect from a small car.
What we like about it: We like the fact that Ford has finally come to its senses. Europe has had the better version for far too long. The 2012 Focus looks good with its "Zorro sweep" side creases, and it promises to offer European ride and handling with a richer interior environment than we're used to in small cars.
Bottom line: This is the Focus we've wanted, and it looks like Americans will soon have a good small car from a domestic brand.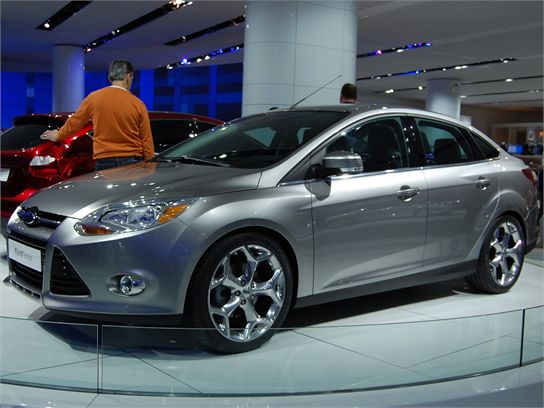 Page 5
What it is: A cheaper, smaller, everyman's Audi A5 with hybrid propulsion.
What we like about it: The NCC is VW's first foray into hybrid drivetrain technology. Having largely bet on diesels thus far, VW displays a hybrid that might actually be fun to drive. An electric motor is sandwiched between a 1.4-liter gas motor and a delectable 7-speed DSG dual-clutch gearbox good for a reported 177 horsepower and the ability to operate in full electric mode.
Bottom line: While the styling leaves us rather flat, it's what's underneath that counts.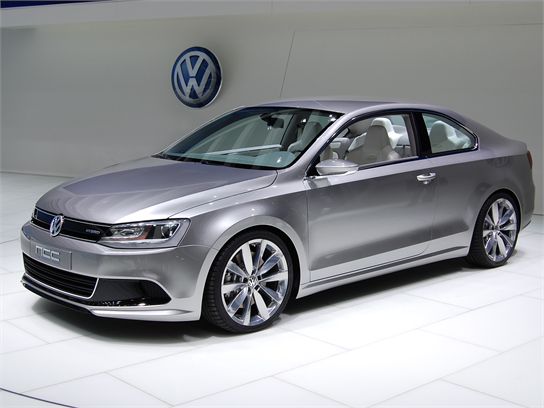 Page 6
What it is: A Mustang with the V8 power to match the pony car competition.
What we like about it: The 5.0 is back. How can you not like 412 horsepower and 390 lb-ft of torque with 25 mpg on the highway? Ford is also giving the convertible some needed structural reinforcements. With these changes, Mustang's already impressive performance is sure to improve.
Bottom line: Mustang has absorbed hits from the Dodge Challenger and Chevrolet Camaro in recent years, and now Ford is fighting back. With all that power and the Mustang's weight advantage, it looks like the clear winner in the pony car wars.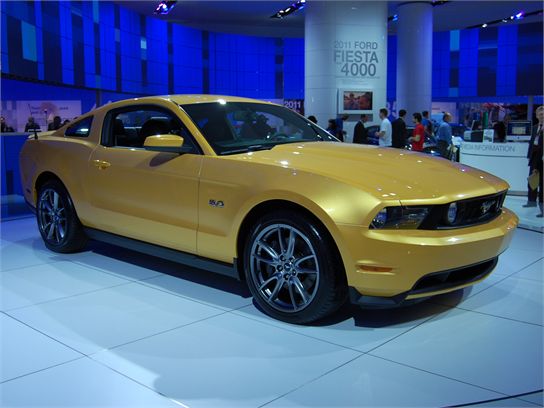 Page 7
What it is: The second iteration of Audi's all electric concept supercar wonder.
What we like about it: 8.6 inches shorter than a production Audi R8, the compact e-tron promises massive performance from its all electric rear wheel drive layout…204 horsepower and a claimed 1,954 lb-ft of torque to be exact. This Detroit version features a more traditional "puristic" design akin to a front engine rear-wheel-drive 2-seat sports car.
Bottom line: If Audi keeps this styling exercise up, it may have the vehicle incarnation of Aphrodite on its hands by the Geneva show.

Page 8
What it is: A small crossover people mover or "urban utility vehicle," along the lines of the Scion xB, Kia Soul and Nissan cube.
What we like about it: The Granite Concept combines good looks with plenty of passenger room and cargo utility in a small package. Two feet shorter than the GMC Terrain, the Granite would be a good, frugal choice for city dwellers, small families or active-lifestyle types.
Bottom line: GMC is looking for a way to expand the lineup, and the Granite would give the brand a viable new entry point.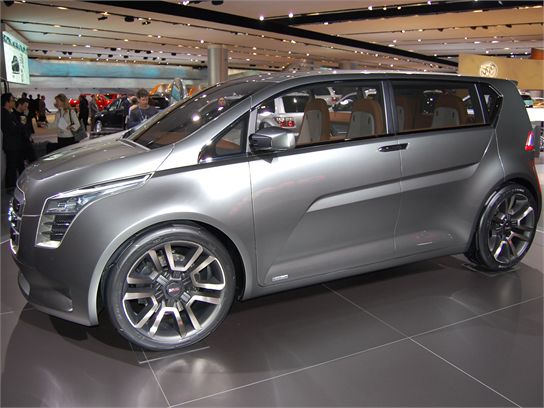 Page 9
What it is: A sleek and sexy coupe that'll rip up the pavement.
What we like about it: Power, and lots of it. The CTS-V Coupe delivers 556 horses through a six-speed manual or six-speed automatic transmission that can be shifted manually. It has all the performance pedigree of the rambunctious CTS-V sedan in a tighter, sexier package.
Bottom line: Look out BMW M6, here comes America's top performance coupe.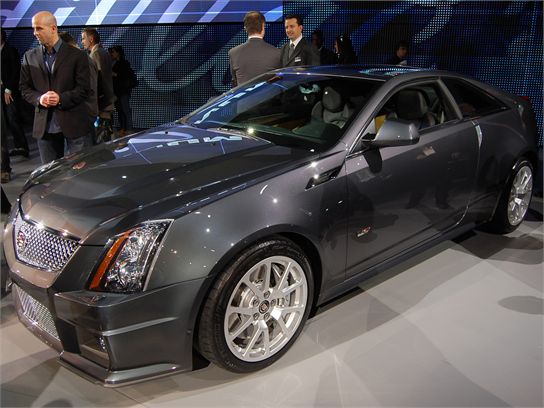 Page 10
What it is: A taste of the upcoming MINI Crossman, in a concept with the fun quotient cranked to 11.
What we like about it: The MINI Cooper and Clubman are renowned for go-kart like handling. Adapting this mantra to a crossover suv could have fantastic results and pulling the roof and doors off makes the Beachcomber one of the most intriguing concepts in Detroit.
Bottom line: Surf's up, dude!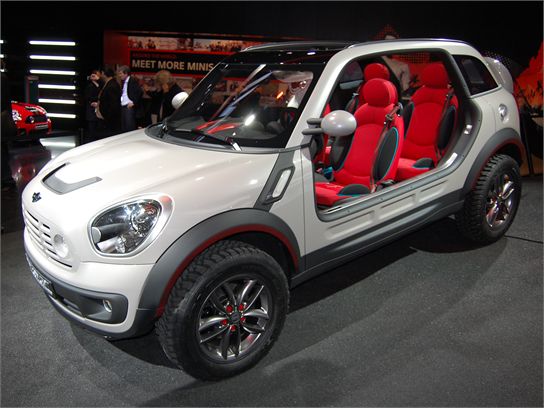 Page 11
What it is: A hybrid sedan concept aimed at the Mercedes-Benz S Class and BMW 7 Series.
What we like about it: The XTS looks great on the outside and the interior is rich and expansive. The car also replaces traditional switches and buttons with touch-sensitive controls, which appears to be the wave of the future.
Bottom line: The XTS is likely for production, but it may not come as a hybrid. Cadillac could use a competitive large sedan and this could be it.