Introduction
Page 2
Large Light Duty Pickup: Ford F-150
Perennially the best selling vehicle in the United States, the Ford F-150 is also the most satisfying large pickup for owners. Besting its closest competition (Toyota Tundra, Chevrolet Silverado, and Dodge Ram) in majority of the measures, the F-150 shines most in vehicle and brand reputation, color, exterior styling, braking, handling and dependability. It also receives very high marks feeling safe while driving, safety features, and overall quality.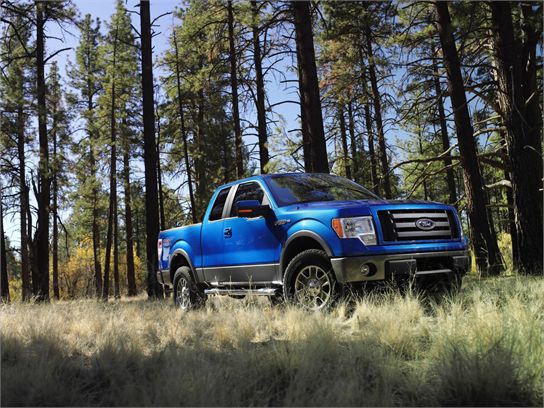 Page 3
Heavy Duty Pickup: Dodge Ram HD
When it's time to work, there's not much better than a heavy duty pickup. Dodge redesigned the Ram HD for 2010, and owners are very pleased. Scoring particularly well in fields of exterior and interior styling, reliability/dependability, power and acceleration, quality, and feeling of safety, the Ram HD tops competitors such as the Ford F-250, and Chevrolet Silverado 2500.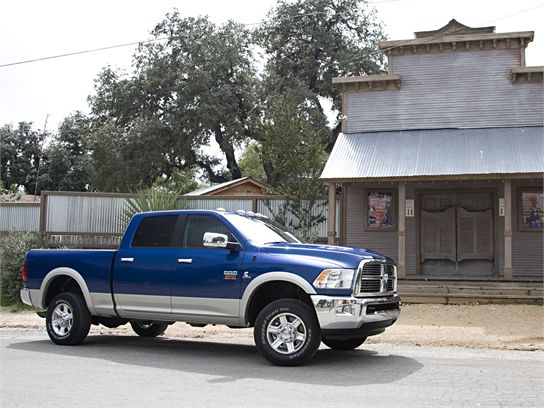 Page 4
Compact Pickup: Honda Ridgeline
Sporting a trunk, unibody platform, and independent rear suspension, the Ridgeline is Honda's car-based truck with car-like amenities, and vice versa. Buyers are satisfied with it, especially in the areas of reliability/dependability, safety, quality, and value. Edging out competition from the likes of the GMC Canyon, Nissan Frontier, and Ford Explorer Sport Trac, the Ridgeline is a great offering in the compact pickup segment.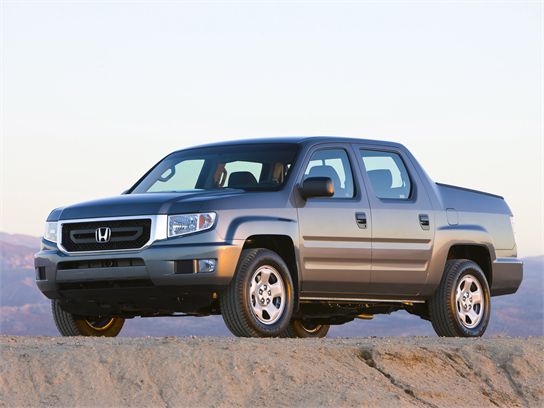 Page 5
Luxury Sport Utility: Cadillac Escalade
When not making cameos in rap videos, the Cadillac Escalade is busy satisfying buyers. The arguable king of bling goes head-to-head with the venerable Land Rover Range Rover, Lincoln Navigator, and Infiniti QX56. The Escalade performs particularly well in the areas of image, brand reputation, vehicle reputation, exterior styling, interior styling, and feel of interior fabrics and materials.

Page 6
Large Sport Utility: Ford Expedition
The large sport utility segment has been hit hard with high gas prices. Still, if you need the space, the segment packs some compelling choices and the most satisfying to buyers in the Ford Expedition. Ahead of its competition, which includes the Chevrolet Suburban, Toyota Sequoia, and Nissan Armada, the Expedition shines particularly well in terms of feeling safe while driving, safety features, and overall quality. Also noteworthy is its performance in driver's seat rearward visibility, and vehicle and brand reputation.

Page 7
Premium Mid-Size Sport Utility: Toyota 4Runner
In a tie with the Nissan Pathfinder, and facing competition from the Jeep Grand Cherokee, and Ford Explorer, Toyota's 4Runner finds itself in a rough-and-tumble group. Most noteworthy is owner's satisfaction with braking, handling, and fun to drive, along with highest marks for reliability, controls easy to understand/use, feeling of quality of controls, range (fuel), durability, and anticipated resale value.

Page 8
Premium Mid-Size Sport Utility: Nissan Pathfinder
Along with the Toyota 4Runner, owners are equally as happy with the Nissan Pathfinder. Distinguishing itself from its podium-mate, is its excellent performance in flexible/changeable seating, exterior color, interior storage/compartments, and driver's seat rearward visibility. Bottom line is that in this segment, buyers have multiple excellent options.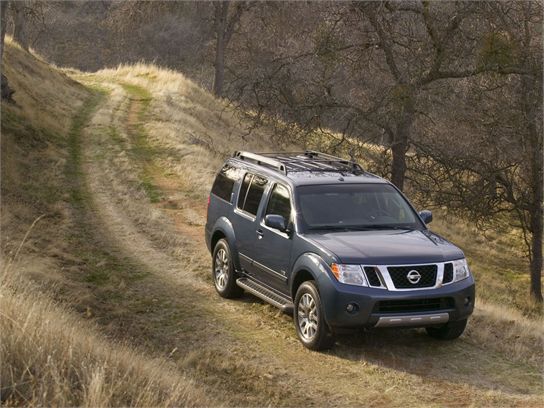 Page 9
Mid-Size Sport Utility: Dodge Nitro
Dodge's boxy, butch Nitro has been on the market for some time now, but satisfying owners isn't an issue. Performing best in overall seating capacity, rear (2nd row) seat comfort, interior storage/compartments, audio system performance, innovative technology, and use of recyclable/green materials, the Nitro conquers the Nissan Xterra, Kia Sorento, and Toyota FJ Cruiser.

Page 4
Premium Luxury Crossover: Lincoln MKT
Lincoln's newest model not only tops its segment, but also all pickups, SUV's, and minivans. Ranking closest to the MKT is the Audi Q7, Mercedes-Benz GL, and Porsche Cayenne, Lincoln proves that a gussied-up Flex can be a contender. Besting its competition in terms of interior comfort, interior/exterior styling, quality of interior materials, ease of use of controls, safety, operating costs, and value for the money, the MKT is a clear satisfier. 

Page 5
Luxury Crossover: Lexus RX
The white-hot luxury crossover segment couldn't be any more heated. With the likes of the Audi Q5, Cadillac SRX, and Volvo XC90, Lexus' bread-and-butter luxury crossover proves once-again why it's so successful. Rating excellent in the areas of exterior size, ease of getting in and out, driver's seat and rear (2nd row) seat comfort, vehicle/brand reputation, exterior color, reliability, overall dealership experience, and durability, the RX is sure to satisfy even the pickiest of consumers.