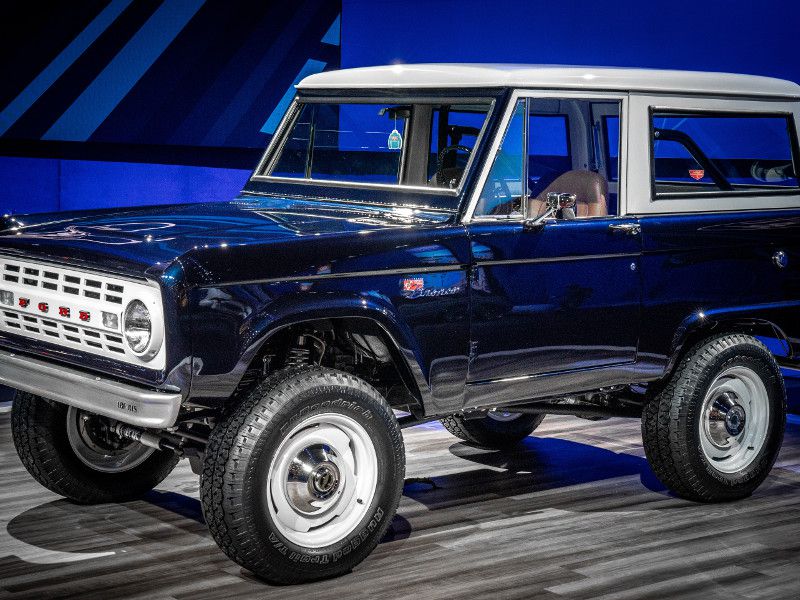 1968 Ford Bronco Jay Leno profile ・ Photo by Ford
It's time to discuss what we know about the Ford Bronco, which is set to go on sale in the spring of 2020. Now, to be clear, this is the all-new model that wears a throwback name but boasts 21st-century engineering — and technology.
Earlier Broncos were available in five generations that first launched back in 1966. That original Bronco was a pretty basic SUV, but it became an immediate off-road favorite thanks to its highly capable powertrain and rugged good looks. Ford then went on to sell about 230,000 Broncos in total before stopping production after the 1996 model year. Why bring the "Bronco" name back 25 years later? With demand for SUVs being so high, the Blue Oval is betting that its brand-new Bronco can use that heritage for even more sales success.
It's a mid-size SUV
The 2020 Ford Bronco will launch as a four-door, two-row mid-size SUV, which makes a lot of sense. This is a quickly growing segment that has already seen two other automakers launch retro-themed entries: the Chevrolet Blazer and the Honda Passport. The Blazer name was originally used on a full-size body-on-frame SUV from 1969, while the Passport recalls Honda's compact sport-utility that debuted in 1993.
All of these vehicles help bridge the gap between smaller compacts and larger three-row SUVs, and they also tend to be more stylish and upscale. So in a way, two-row mid-size SUVs are taking the same place in the market that personal coupes like the Chevrolet Monte Carlo used to have. The Bronco, however, will bring a key difference to the segment.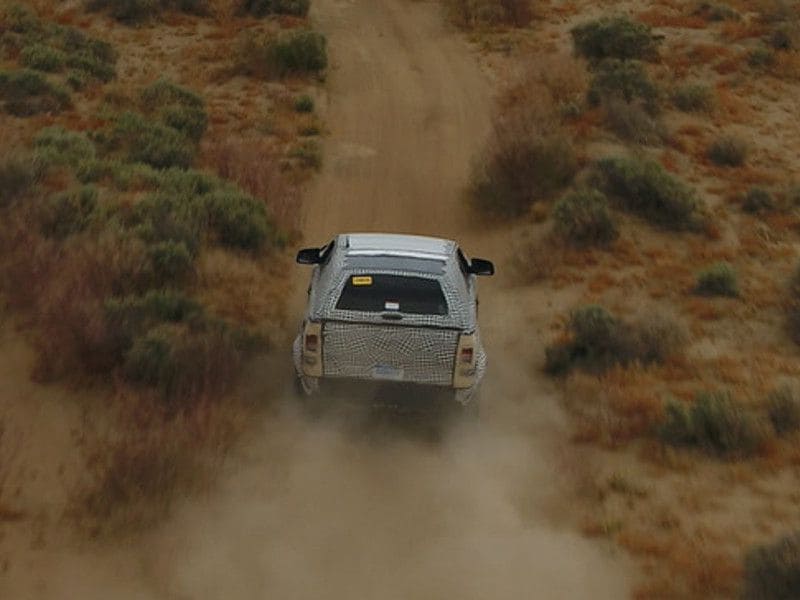 Photo by Ford
It's a body-on-frame SUV
Other popular two-row mid-size SUVs include that Jeep Grand Cherokee, Nissan Murano, and Ford Edge. Now, if you're wondering why the Blue Oval would bring a second model to the same segment, it's because the Edge — like the rest of the mid-size competition — is built with car-like unibody construction. Technically, those are crossover suvs.
In contrast, the Bronco will ride on the same rugged steel frame as the Ford Ranger mid-size pickup. This makes it more like the smaller Jeep Wrangler, the older Toyota 4Runner, and the much bigger full-size choices like the Ford Expedition. In other words, the Bronco should hit a sweet spot for size, capability, and technology that you won't find elsewhere. (There's also an unconfirmed rumor that Ford will launch a smaller two-door Bronco Sport.)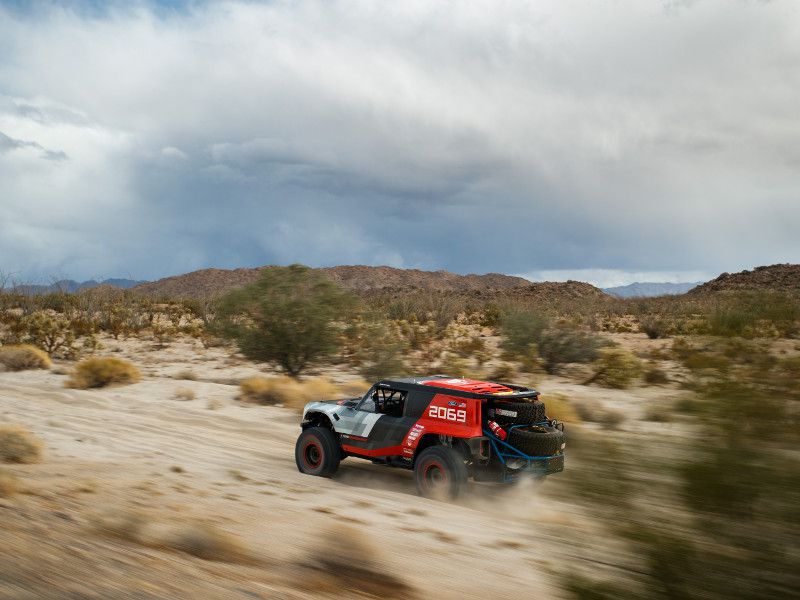 Photo by Ford
It's designed for off-road enthusiasts
The body-on-frame capability of the new Ford Bronco will be a major selling point. In fact, you can expect Ford to directly target current fans of both the four-door Jeep Wrangler Unlimited and the two-door Jeep Wrangler.
Those efforts have gotten off to an early start, too. For example, in November 2019, Ford entered a high-performance Bronco R prototype vehicle in the grueling Baja 1000 off-road race. True, the Bronco R didn't finish the event, but neither did a lot of racers. What's more important is that Ford's learning experience will no doubt pay off with the production model. You can see that for yourself in a more recent Ford video. It shows a camouflaged production prototype going through its paces in the high desert of California.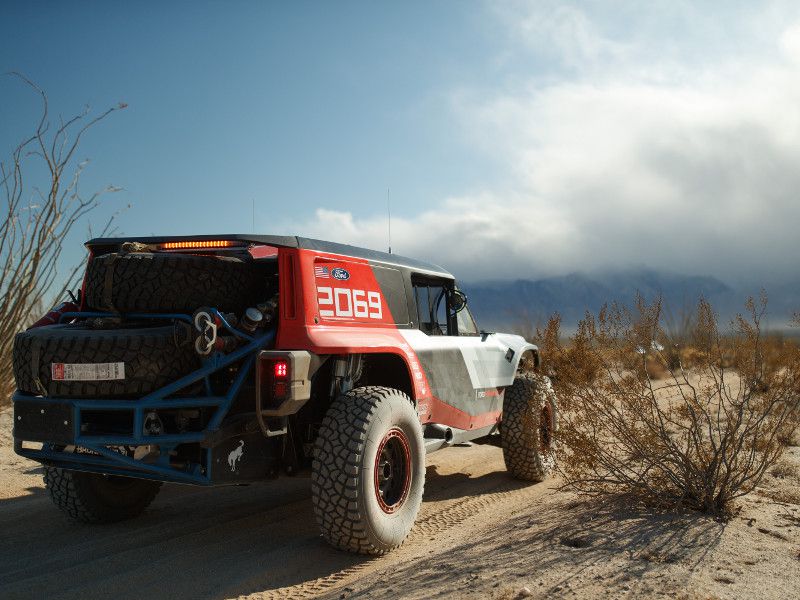 It will offer a hybrid powertrain
The Ford Bronco will also look to take on the Jeep Wrangler in another, more surprising way: Both will be available with high-efficiency hybrid powertrains. At this stage, though, Ford hasn't provided much info about its plans. We don't even know whether the Bronco will have a "regular" hybrid system or a plug-in setup.
One clue is that the Blue Oval announced a company-wide push to electrified vehicles beginning in 2020, with six "battery electric vehicles," including SUVs, due by 2022. In addition, Jeep's tactics could point to a similar approach with the Bronco. So we'll point out that when the hybrid Wrangler made its recent debut, it was carrying a plug-in powertrain. (Jeep says every vehicle in its lineup would "offer electrification options by 2022.")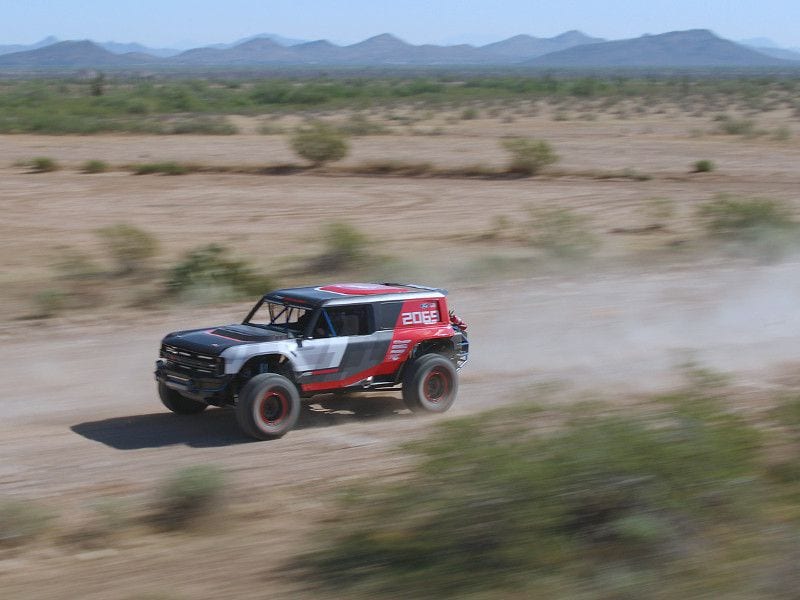 Photo by Ford
It should have an EcoBoost engine
Since the Ford Bronco will be sharing a platform with the Ford Ranger, you can look forward to the two vehicles sharing a powertrain as well. With that in mind, we can tell you that the Ranger relies on a 2.3-liter four-cylinder EcoBoost engine.
This is a turbocharged motor that makes 270 horsepower in the Ranger, but you could see more in the Bronco. This is because the same unit was originally used in the incredible Ford Focus RS hot hatch, where it could dial up 350 horsepower. Transmission-wise, the Ranger pairs this engine with a 10-speed automatic gearbox, and the Bronco can be expected to do the same.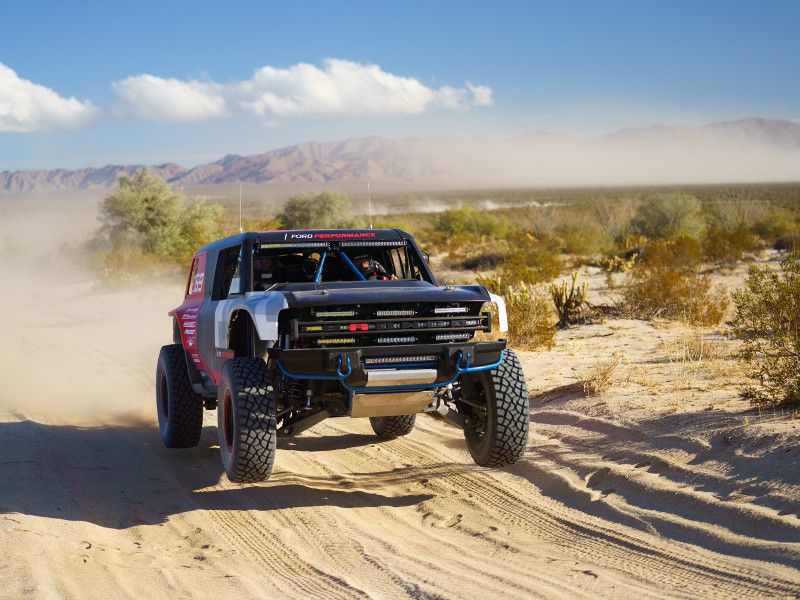 Photo by Ford
Some new Broncos are on sale now — just not this 2020 model
The 2020 Bronco may not be at dealerships yet, but you can still get your hands on new models at one Ford store. Of course, we're talking about the Ford Bronco Amazon store, which carries a wide selection of scale models. There you can find everything from 1/64th scale versions of the 1977 Bronco — for under $5 — to a radio-controlled 1/10th scale Bronco II that's priced above $450.
A wide range of apparel, accessories, and other goodies is also available to help Ford leverage the Bronco's long history. Said one company rep: "The Bronco fan base is such a loyal one, and they love their Bronco gear. It's great to be able to corral this merchandise and make it available and easy to buy at one site."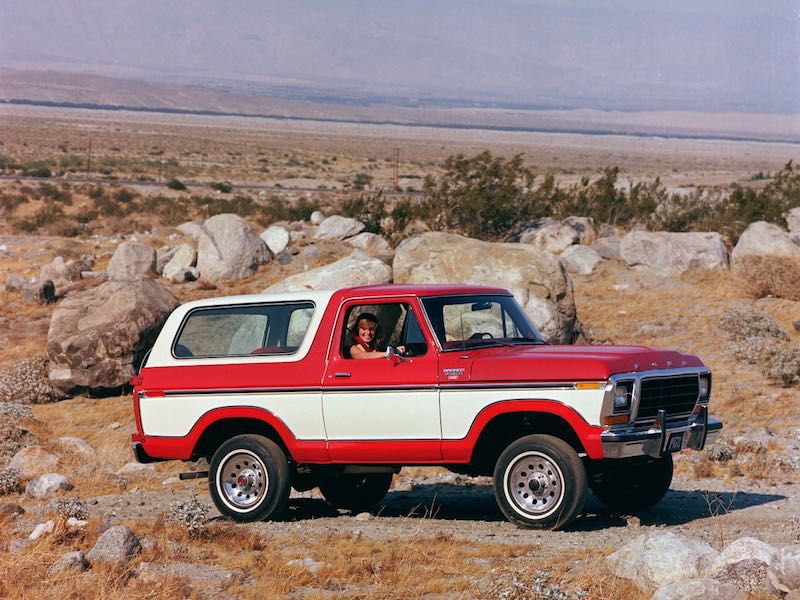 Photo by Ford
It will be built in Michigan
Historically, the home base for Ford Bronco production has been in southeast Michigan. All of the first five generations were manufactured there, with folks building Broncos for 30 consecutive years in the Great Lakes State.
And that's not going to change with the launch of the all-new model. Ford is investing approximately $750 million — and adding about 2,700 jobs — to bring Bronco production back to the Michigan Assembly Plant in the city of Wayne. That money will be used to both install new equipment and build a brand-new modification center at the facility. The plant will also build the Ford Ranger mid-size pickup, which, as we mentioned earlier, will share a platform with the Bronco.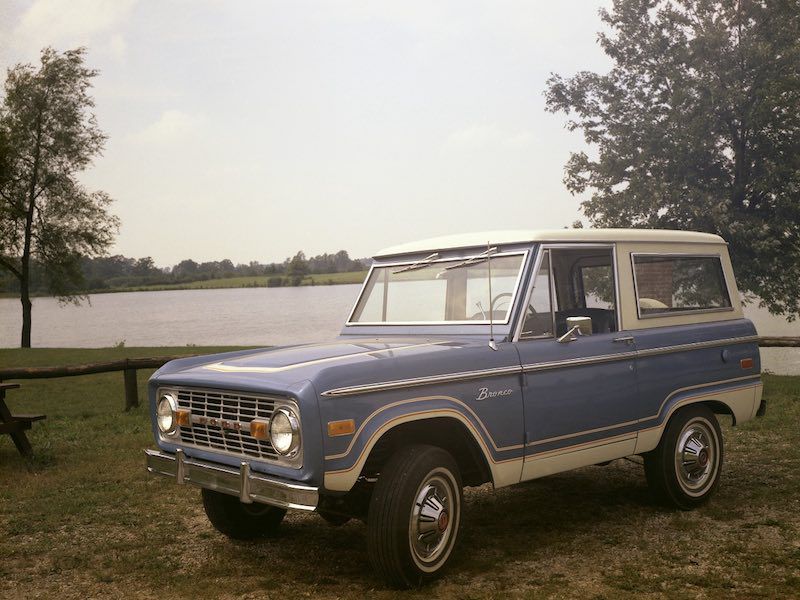 Photo by Ford Media
A two-door model may be on its way
When Ford first announced the return of its iconic SUV, the company actually said that it was planning two all-new models. Along with the four-door mid-size Bronco, there would be a "yet-to-be-named off-road small utility." Many sources believe this will be a two-door Bronco Sport that would take the place of two-door Broncos from past generations.
It may sound odd to current customers, but two-door SUVs were relatively common back in the day. Ford even sold the Explorer with only two doors for a while. Bringing back the two-door Bronco could help reignite demand for this body style while also giving Ford a direct match for the only other two-door SUV on the market today: the Jeep Wrangler.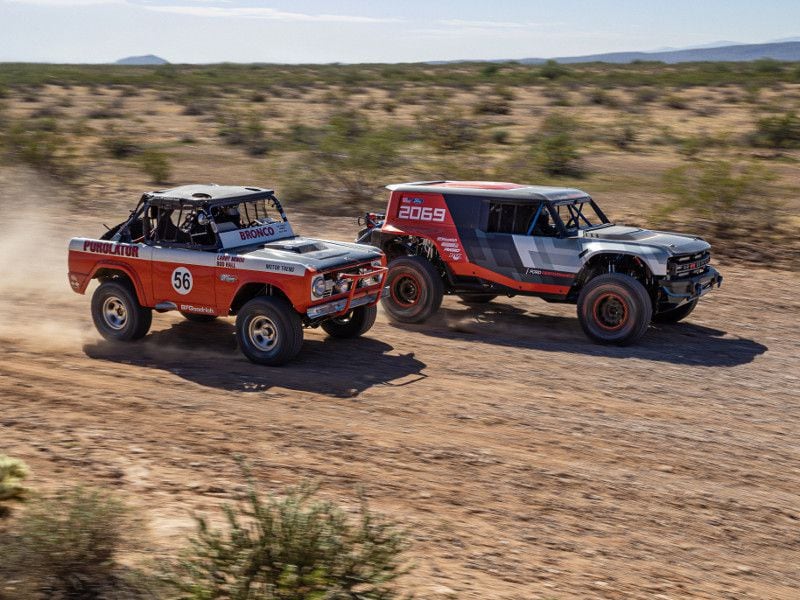 Photo by Ford
It's spawning some Wrangler-related rumors
Ford's focus on competing against the Wrangler has led to further rumors, too. One of the most likely is that the new Ford Bronco would offer some sort of removable roof as well as removable doors. After all, that kind of extreme open-air capability is a hallmark of both the Wrangler and the original Bronco itself.
A few reports have also floated the idea that the Bronco would come with a manual transmission — again like the current Wrangler. Another possibility could be a Bronco-style mid-size pickup. True, Ford already has the Ranger, but a more rugged-looking truck would provide more direct competition for the Wrangler-esque Jeep Gladiator pickup.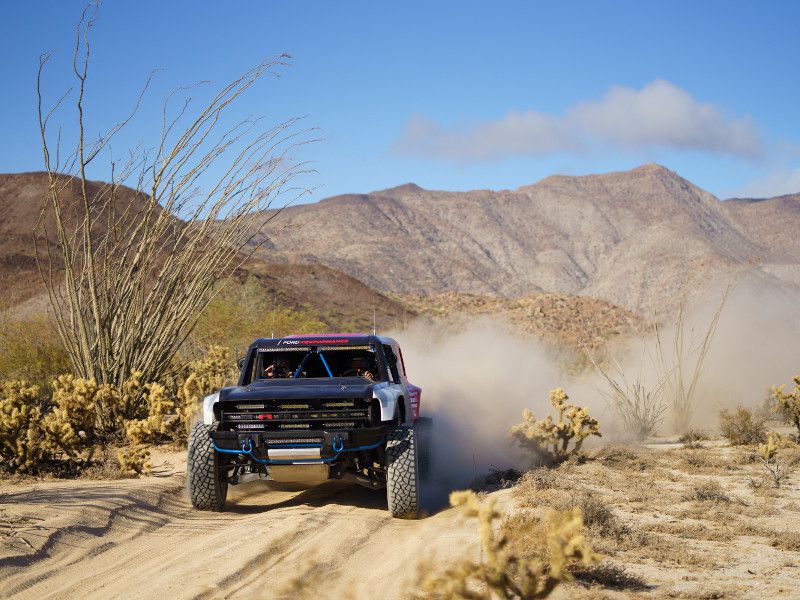 Photo by Ford
Prices should start in the $30,000s
Although Ford hasn't released information yet about the price of the new Bronco, we can make a good guess based on the MSRPs of the competition. The benchmark is once again the four-door Jeep Wrangler Unlimited, which opens at $31,795. The thing is, that model has a manual transmission and manual windows, and it doesn't have air conditioning. This means you'll probably pay extra cash for the Bronco unless it's also a fairly stripped-down model.
On the other hand, the popular two-row midsize crossovers — the Chevrolet Blazer, Ford Edge, and Honda Passport — all start under $32,000, while the Toyota 4Runner body-on-frame SUV is priced from about $36,000. The Bronco must start well under $40,000 to attract customers.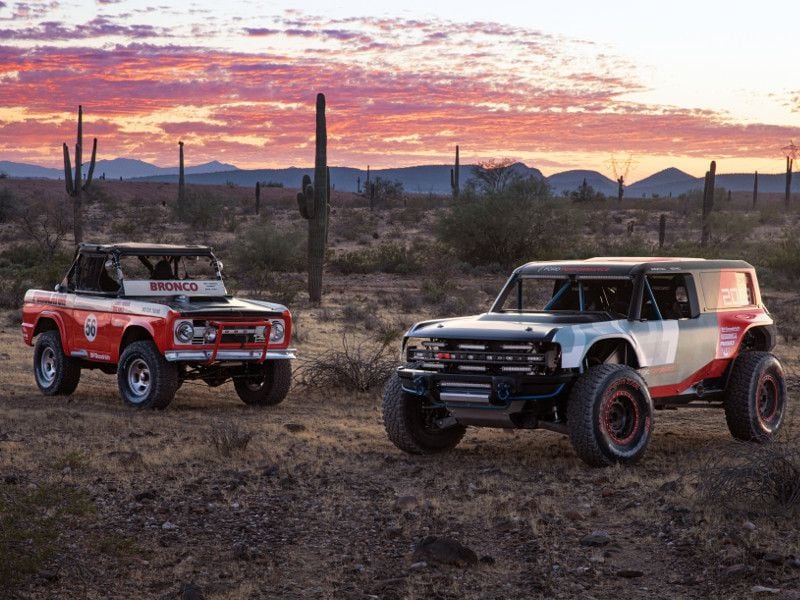 Photo by Ford