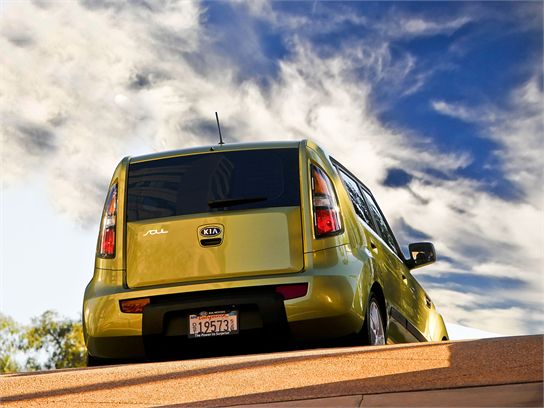 Introduction
For the most part, we live in a world surrounded by typical-looking cars, trucks and SUVs. You might see the occasional exotic flash by, all sexy Italian curves and red paint glinting in the sun. But by and large it's three silver sedans here, ten white crossovers there.
Until relatively recently, it was pretty tough to find a more "alternative" ride. However, automakers have increasingly started breaking free of the mold, experimenting with boxy shapes and unconventional ideas. For car buyers who feel that blending in is a fate worse than Lindsey Lohan's, there are quite a few funky choices on today's market. And beyond their somewhat zany exteriors, these wacky whips offer real-life practicality at very affordable prices.
Photos courtesy of manufacturers.
Page 2
Honda Element
Having been around with relatively few changes over several years, the Honda Element is kind of like the off-beat old man that lives around the corner. The only one of this group that can legitimately be considered a crossover, the Element is available with all-wheel drive and has quite the versatile interior, complete with urethane flooring that can just be hosed off. For 2010 the Element re-ups its off-kilter factor with a new Dog Friendly package. It encloses the rear cargo area and includes a cushy bed, water bowl, ventilation fan, access ramp, pet-resistant second-row seat covers and rubber floor mats.
$20,525 - $25,585 2.4-liter 4-cylinder with 166 hp 20 city/25 hwy/22 cmb Nissan cube, Scion xB, Subaru Forester, Toyota RAV4
Up to 75 cubic feet of cargo space
Rear seats can be folded away to the sides or removed
Rear-hinged back doors make loading cargo easier, but not passengers
Excellent crash safety ratings
Page 2
Kia Soul
One of the latest kids on the box-on-wheels block, the Kia Soul fully embraces its quirkiness with trim names like + and ! and colors like Alien and Molten. The Soul appeals to buyers on many levels -- original styling, low starting price, a ton of available equipment, and it's fun to drive. Base models get a 122-hp 1.6-liter four-cylinder, while a larger and peppier 2.0-liter 142-hp four-banger motivates the higher trims. The ride is pretty comfortable around town, but some might find it a bit bumpy on the highway. Those in love with the Soul's shape and speakers with flashing lights won't care, though.
$13,300 - $18,195 1.6-liter 4-cylinder with 122 hp 26 city/31 hwy/28 cmb Nissan Cube, Scion xB, Honda Fit
Available glow-in-the-dark or two-tone upholstery options
Standard stability control
Plenty of leg room
18-inch alloy wheels included with Soul ! and Sport

Page 2
Nissan Cube
Long a popular ride in Japan, the idiosyncratic Cube finally came to the U.S. in 2009. Though now in an increasingly off-the-wall car market, the Cube truly stands out in a sea of vanilla sedans and SUVs. A plethora of funky interior add-ons and exterior enhancements let you customize it practically any way you want it. Rear passengers will find plenty of room, but cargo space with the seats up is unimpressive. And boxy though it is, the Cube pays a penalty for its unique shape in the form of more wind noise at higher speeds.
$13,990 - $20,440 1.8-liter 4-cylinder with 122 hp 25 city/30 hwy/27 cmb Kia Soul, Scion xB, Honda Fit
Reclining and sliding backseat
Shag dash topper is about as unique an accessory you'll ever see
Standard full power accessories and keyless entry
Comfy ride and smooth CVT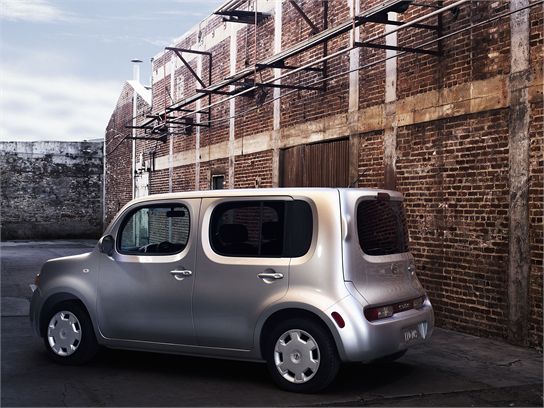 Page 2
Scion xB
Once the only little box in town, the xB is now one of the larger and least squarish of the bunch. Now with up to 70 cubic feet of practical cargo space, the second generation xB retains its funky personality with a variety of accessories and a stereo system intended for savvy younger buyers. The list of standard equipment is pretty stunning, including power everything, an iPod adapter and steering-wheel audio controls. Though it features one of the strongest engines in the class, with 158 horsepower, it does suffer a hit to fuel economy.
$15,850 - $19,270 2.4-liter 4-cylinder with 158 hp 22 city/28 hwy/24 cmb Nissan Cube, Kia Soul, Honda Element, Chevrolet HHR
Love-it or hate-it center-mounted instrument cluster
Impressive versatility in a compact package
RCA output for more speakers or a subwoofer
Non-telescoping steering wheel may be a deal-breaker for taller drivers
Page 2
Scion xD
The unconventional xD is a much rarer sight than the blocky rides we've covered so far. Based on the Toyota Yaris, the xD's styling and seemingly endless array of dealer accessories set it apart. Its 128-hp engine motivates it to 60 mph more quickly than most in the segment, and fuel economy is pretty good. One of its coolest features is the sliding and reclining backseat, which is virtually unheard of in the smaller-statured compact car segment. If all these things get you excited, the xD may be your funky ticket. Otherwise, several competitors offer a better drive and more space for people and cargo .
$14,900 - $15,700 1.8-liter 4-cylinder with 128 hp 27 city/33 hwy/29 cmb Honda Fit, Kia Soul, Nissan Cube
Unusually cool sliding and reclining rear seat
A stylistic standout in the compact car crowd
Long list of dealer-installed accessories available
Up to 35.7 cubic feet of cargo space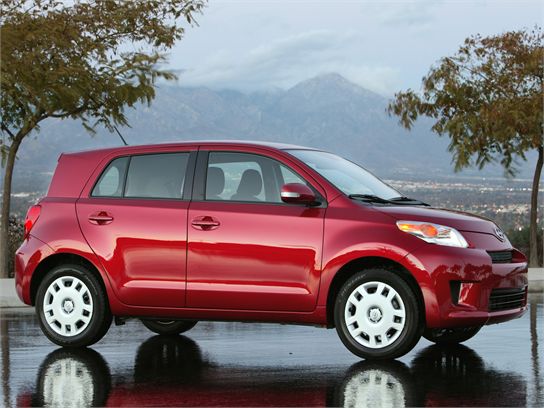 Page 2
smart fortwo
With its narrow track, short wheelbase and tall silhouette, the Smart fortwo unequivocally looks weird. But those are the very qualities that make it so well-suited to city driving and squeezing into tiny parking spots. The interior is quite roomy for passengers and nicely built -- a hint of Mercedes' influence. Around town the Fortwo is plenty peppy and fun to drive, but it runs out of steam attempting to hit higher speeds and gets pushed around by strong crosswinds on the freeway. The rough-shifting transmission also badly needs updating. Unless you're hunting for that elusive average-car-sized spot on the street every night, a more practical subcompact that gets similar gas mileage can be had for about the same price.
$11,990 - $20,990 1.0-liter 3-cylinder with 70 hp 33 city/41 hwy/36 cmb Honda Fit, MINI Cooper, Honda Insight
Surprisingly strong crash safety
Passenger seat folds flat for added cargo room
Instantly labels you as a niche buyer
Park-anywhere diminutive size