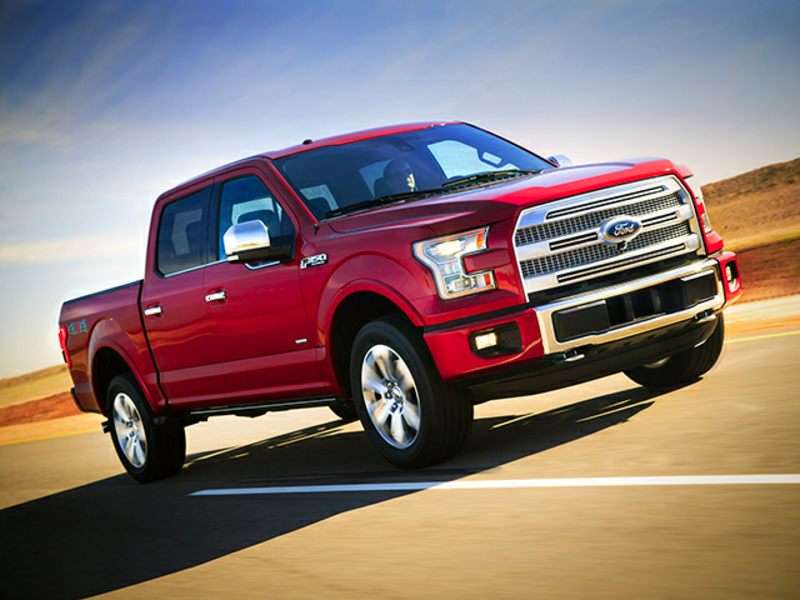 2016 Ford F-150 ・ Photo by Ford
The best selling cars in the United States change (and shuffle positions) pretty frequently, but there are usually some consistent players, even when we drill down yearly sales records and instead examine an isolated month, as we're doing here. Anybody following the auto industry pretty closely won't see any real surprises here. Still, it's good to get the particulars on all of them just the same. And so, without further ado, let's get into it. Here's Autobytel's list of America's top 10 best selling cars in the spring of this year.
Ford F-Series
The winner and still champion, Ford's F-Series trucks have ruled sales charts in the United States for the past several decades. So it comes as no surprise to learn that this truck lineup is staying on top. Part of the success of the vehicle is owed to its remarkable versatility, with an outstanding variety of configurations and trim levels that makes it possible to buy an F-Series vehicle purely for work, for commuting and everyday driving, or as a luxury car that just happens to have a bed.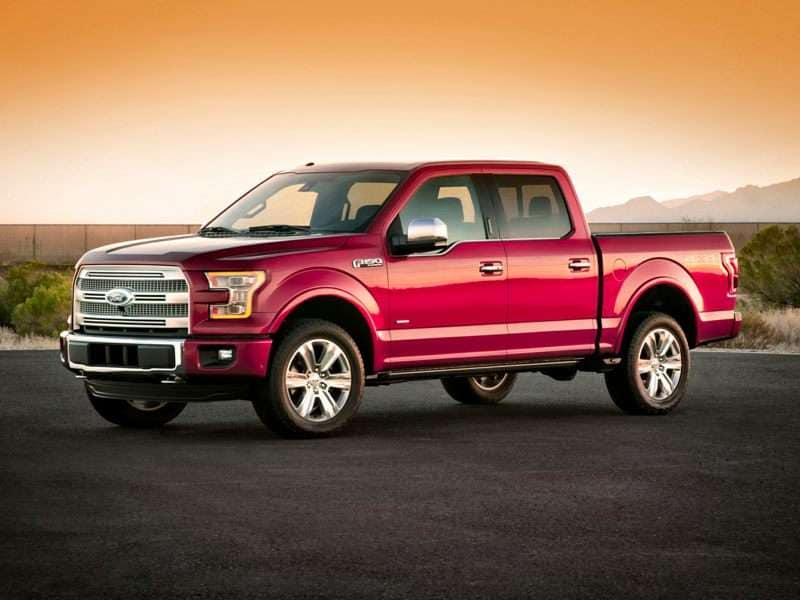 Chevrolet Silverado
Number two of the top 10 best selling cars in spring of 2016 in the United States is the Chevrolet Silverado. The Silverado is another workhorse of a truck, able to be configured almost any way a buyer desires, which contributes a lot to its popularity and high sales. Just because the Chevy Silverado is a hard worker, though, is no reason to discount its prowess in other areas. If the Silverado wasn't comfortable to drive, it wouldn't be one of the top selling cars in the country.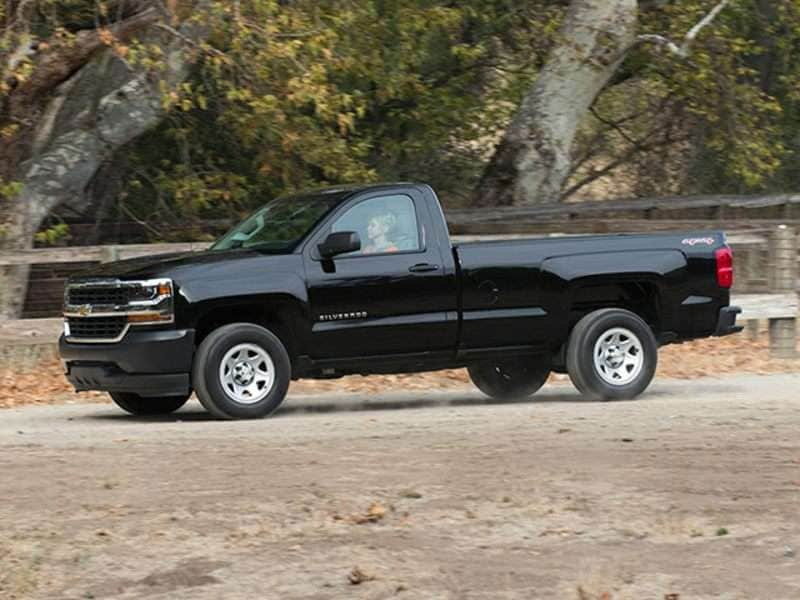 Photo by General Motors
Ram 1500
That's right, the top three best selling cars in the US are actually trucks. The RAM 1500 fullsize pickup is known for offering all the comfort of an upscale passenger car without sacrificing utility. Like its competitors, the Ram truck is available in a seemingly endless array of configurations, plus a bunch of different engine options — look at the turbodiesel powerplant if you want to pair one of the best selling vehicles in America with excellent fuel economy.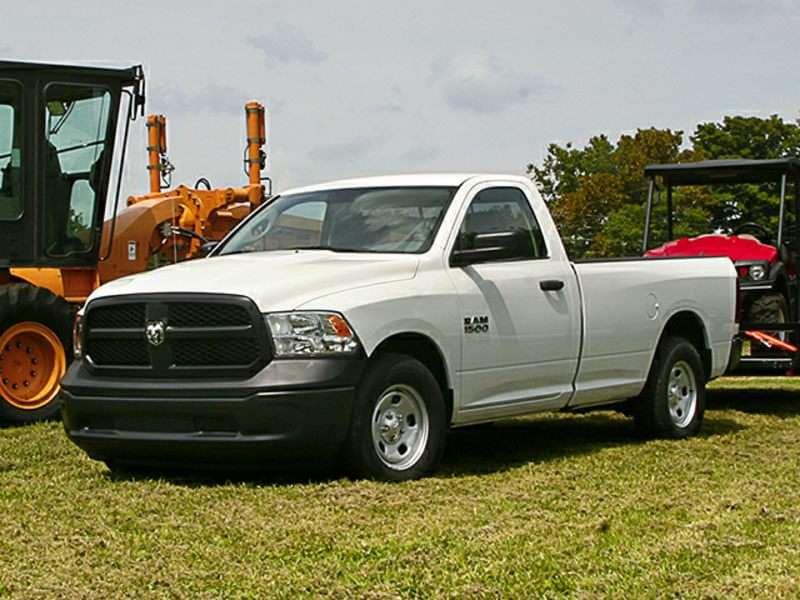 Photo by Ram Trucks
Toyota Camry
Number four on the list is another model seemingly perennially found on top 10 best selling lists. Throughout early 2016, the Toyota Camry was once again the best selling car in the United States. Going into its 34th year of continuous production since it was introduced in 1983, the Toyota Camry is the car everybody likes, but nobody loves. Over the past few years, Toyota's made the Camry a bit sportier to appease the masses, yet it's still competent, reliable, comfortable, well built, and fuel efficient.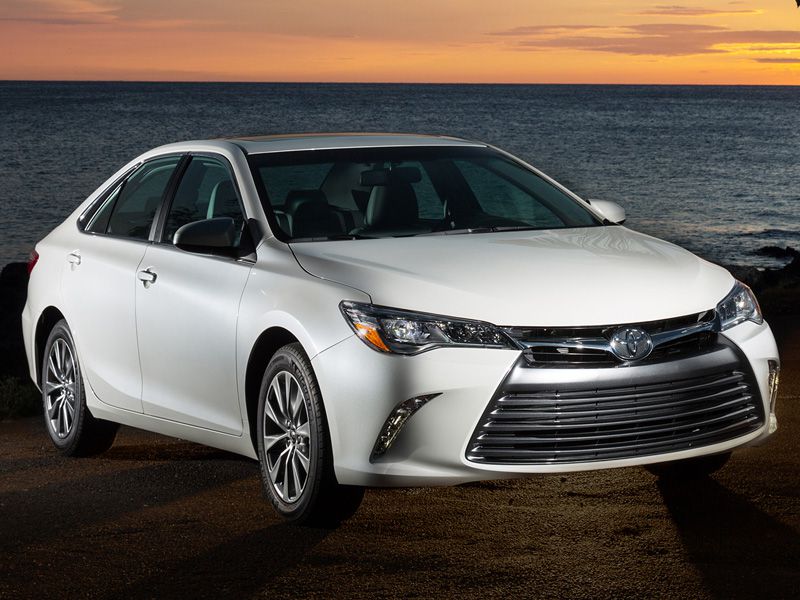 Nissan Altima
The Nissan Altima is easily the most sporting oriented of the cars topping the sales chart, plus it offers a high level of comfort and convenience features to go along with its dynamic over-the-road abilities. What's more, the model is praised for its user-friendly interfaces and the high level of fit and finish Nissan lavishes upon the midsized sedan's cabin. Key attributes that help the Altima stay a best seller include blind spot monitoring, rear cross traffic alert, lane departure warning, and heated seats. In an automotive first, Nissan consulted with NASA on the design of what it calls Zero Gravity seats for the driver and front passenger.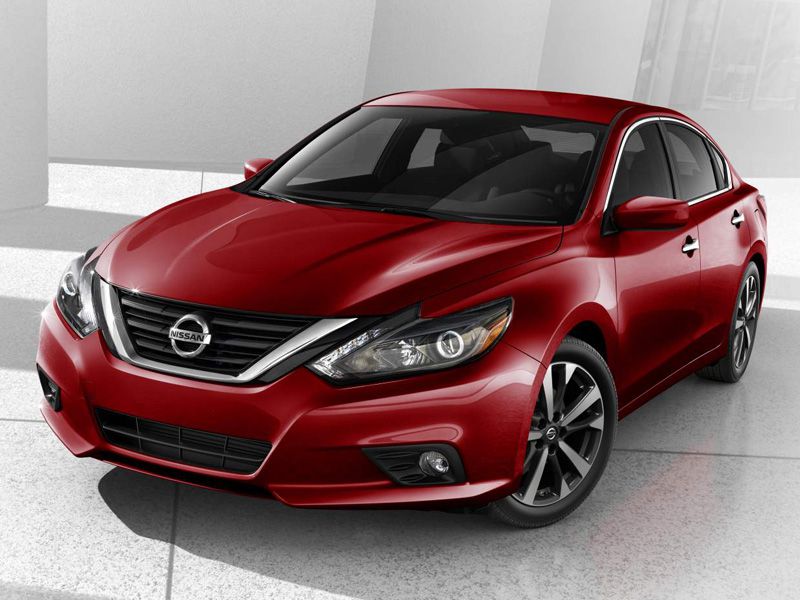 Honda Civic
The Honda Civic is another model that finds a spot on the top 10 best selling list year after year after year. In fact, ever since it was launched back in 1973, the Civic has been one of America's favorite cars. Like its Accord sibling, the model's success can be attributed to its consistently outstanding engineering, comfort, reliability, fuel efficiency, and low cost of ownership. Factor in great fuel economy and sporty styling and you have the basic recipe for building a top selling car. However, many competitors have tried to duplicate the Civic's success without really coming close to the little Honda's appeal.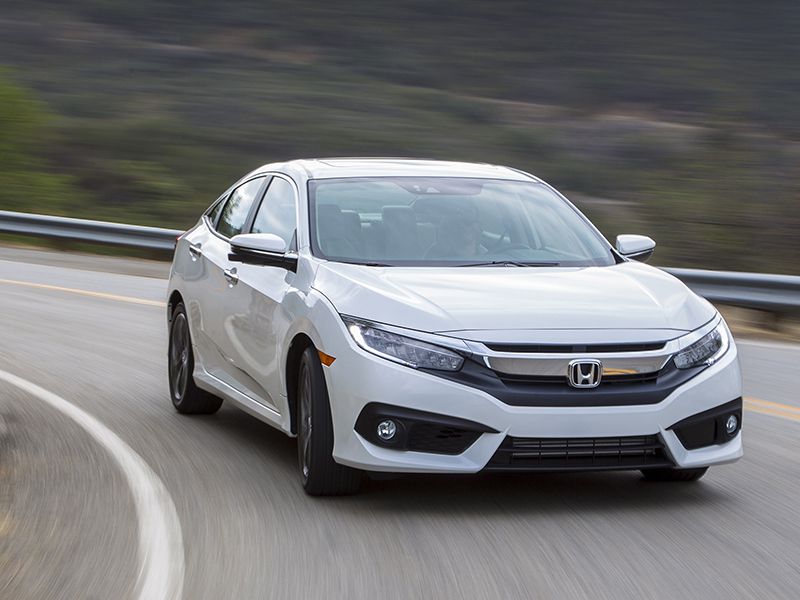 Photo by Honda
Toyota Corolla
Like its Camry big sister, the Toyota Corolla is another of America's favorite cars. The remarkable thing about the Corolla is the appeal it holds across practically every demographic. Young male college students buy Corollas, as do retired grandmothers in their seventies. If ever a model can be said to have universal appeal, it is Toyota's Corolla. And, it's been that way for nearly fifty years of continuous production. A Corolla is a car that doesn't demand much of its driver, nor does it return a great deal other than solid, reliable point A to point B transportation with comfort and reasonable fuel economy. And guess what? That's exactly what most people want in a car.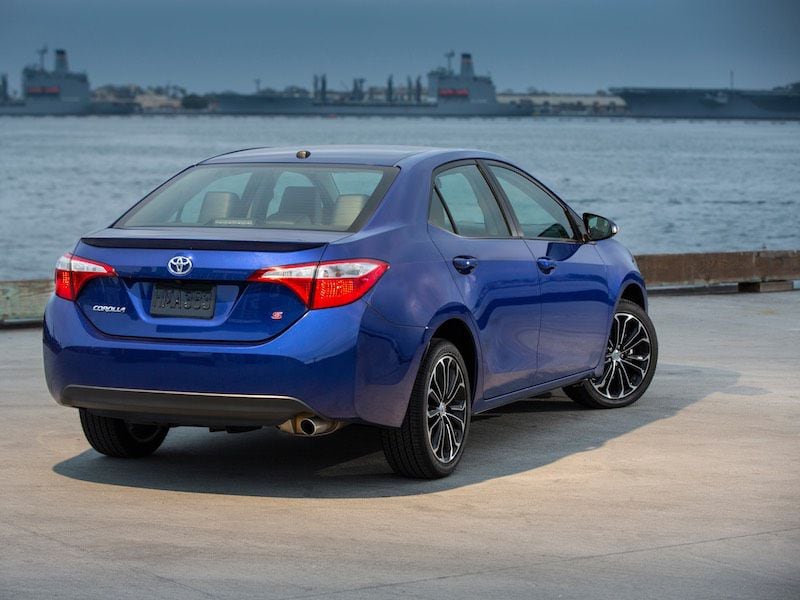 Photo by Toyota
Honda Accord
Forever running neck and neck with the Camry and Corolla in the annual sales races, the Honda Accord is also an outstanding answer to the question every mainstream new-car buyer asks when they go car shopping. Since its introduction back in 1976, the Accord has been noted for providing good honest transportation with a great deal of comfort and reliability, along with generous fuel economy. Accords demand very little from their drivers. The cars are well thought out ergonomically, exceptionally well engineered, and, as a result, very easy to drive. Interestingly, even with their mass-market appeal, Accords offer a sporty driving dynamics, agile handling, and punchy acceleration. Essentially, the Honda proves you can have a personality and still please the vast majority of car buyers.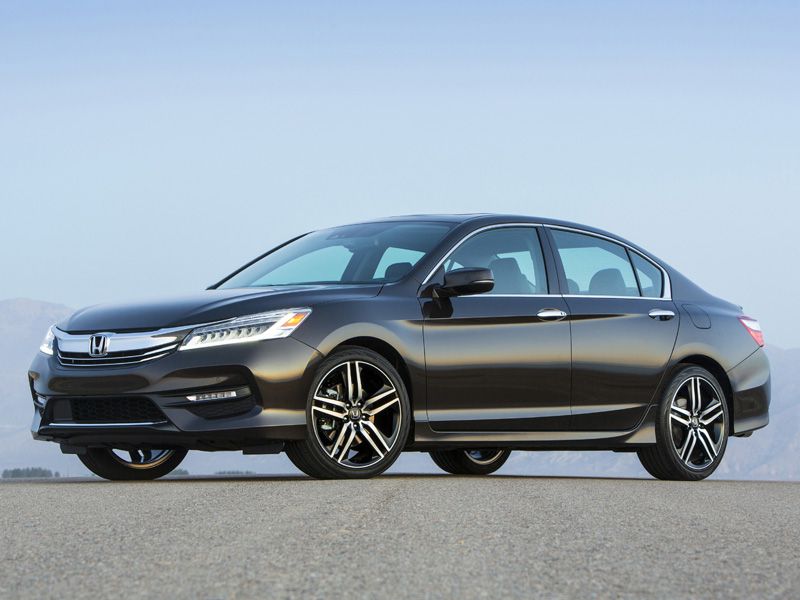 Photo by Honda
Ford Fusion
The Ford Fusion is an affordable midsize sedan with seating for five passengers. Though most versions of the Fusion are gas-powered, a hybrid and a plug-in hybrid are also available. The Fusion is a popular option in the Blue Oval's lineup since it offers more upscale accommodations than its price point would otherwise indicate, and its styling is sophisticated, yet makes use of subtle sporty cues that recall the brand's popular compact hatchbacks. The Ford Fusion also provides a strong value by including high-tech safety features as standard equipment.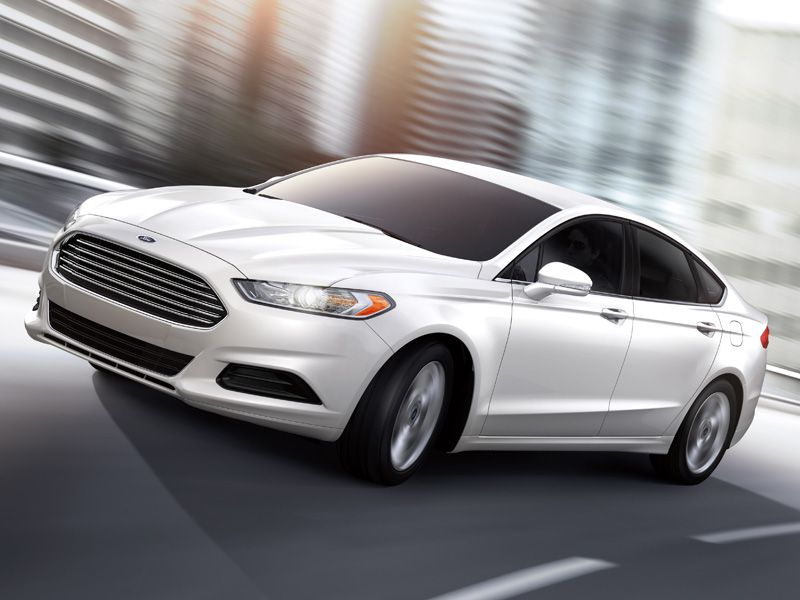 Toyota RAV4
The Toyota RAV4 got some styling updates this year, as well as an all-new RAV4 Hybrid model added to the lineup. Other than that, Toyota's compact SUV is as reliable, dependable, and practical as ever. The RAV4 seats five passengers, swallows a ton of cargo compared to its competitors, and goes about its job without constantly demanding accolades. Despite the exterior updates for 2016, the RAV4's styling is pretty conservative, but as we've seen from this list of top 10 best selling cars, that strategy can pay off big-time.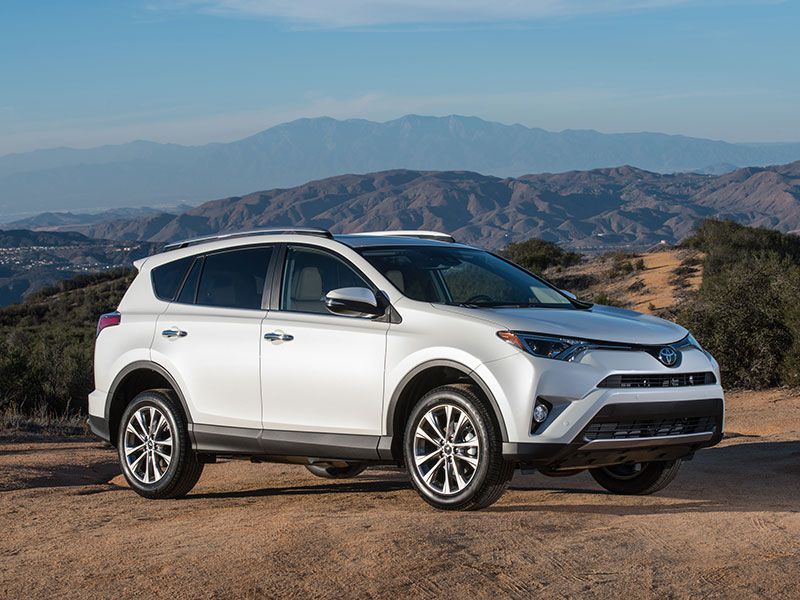 Photo by Toyota