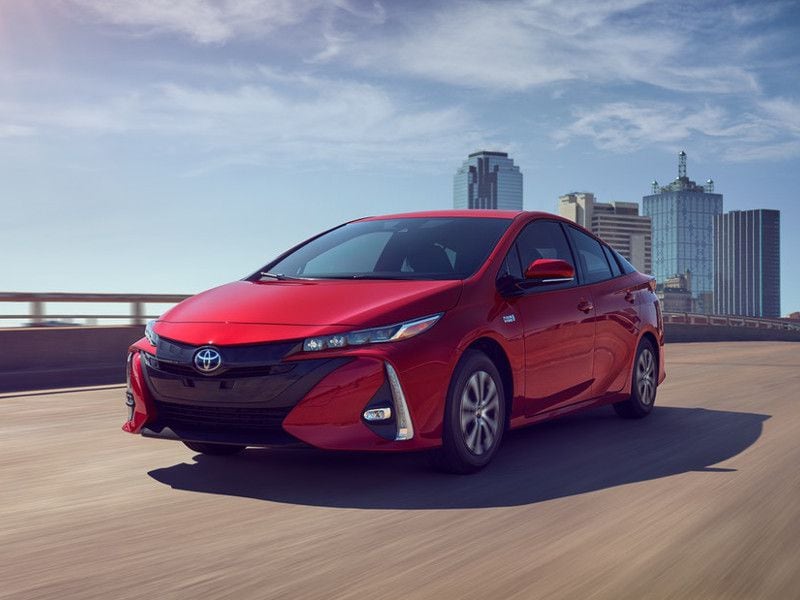 2020 Toyota Prius Prime ・ Photo by Toyota
As we write this article in spring 2020, America's gasoline prices stand at multiyear lows — prompting many drivers to disregard fuel efficiency when choosing their next car. But low gas prices still aren't zero, meaning that frugal commuters can still save money by choosing a car with great fuel economy. It's also a hedge against prices that could jump back up in the future.
For maximum frugality, you can also opt for a used car over a new one. For this article, we aren't looking at ancient cars that are barely holding on — rather, we're focusing on recent-model gently used vehicles that should be in great condition and have all the technological upgrades found in a new car. (You could also choose any of our selections as a brand-new car, which would cost a bit more but give you a bigger inventory to choose from if you're particular about the car's options or color.) We've chosen a range of 10 vehicles that keep operating costs low in various ways, with varying degrees of sacrifice needed to accomplish it. Here are 10 used cars with great fuel economy for frugal commuters.
1. Mitsubishi Mirage
When frugality comes first, it's hard to beat the Mitsubishi Mirage. It's one of the smallest cars sold in the U.S., it has one of the smallest engines, and aside from pricier hybrids and electric cars, it's the most fuel-efficient car available in the country.
Its 1.2-liter three-cylinder engine makes just 78 horsepower, but it achieves an EPA-estimated 39 mpg in mixed driving in its five-door hatchback configuration and 37 mpg as a four-door sedan. That's better than most cars score in maximally efficient highway driving. The Mirage also has more interior space than you'd expect from such a tiny car, especially in the G4 sedan, and even base models are decently equipped.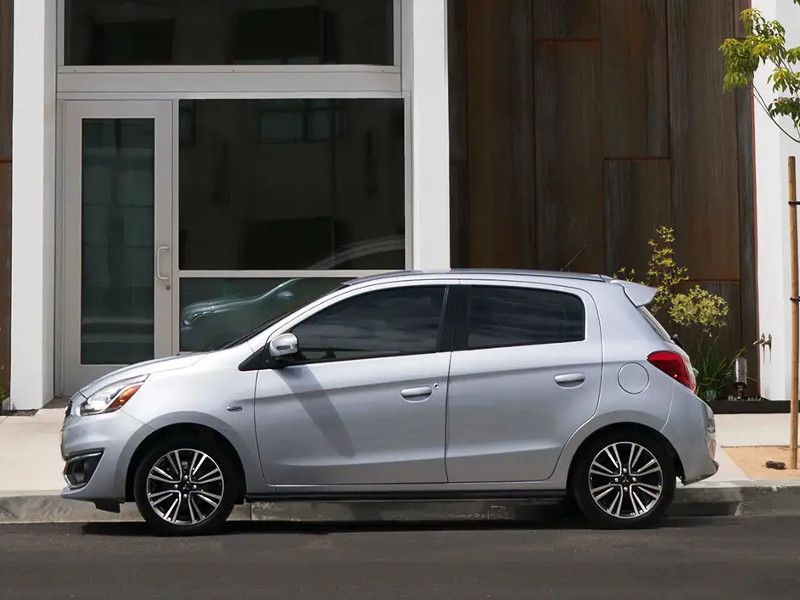 Photo by Mitsubishi
2. Hyundai Elantra
Frugal commuters don't need a tiny, underpowered car to get economical gas mileage. That's proven by the Hyundai Elantra compact sedan, which is a great bargain whether you're buying new or used. While it's not the most exciting car you can buy, its thorough competence sets it apart from tiny subcompacts like the Mitsubishi Mirage.
The Elantra's mileage varies a lot based on its year and trim level, but the most popular 2020 Hyundai Elantra configuration (a 147-horsepower 2.0-liter four-cylinder engine with an automatic transmission) gets an EPA-estimated 34 mpg in mixed driving. The 2017 to 2019 model, while mostly similar to the 2020, uses a less-efficient transmission but gets a still-decent 32 mpg. Sticking with a 2019 or 2020 Elantra will also get you valuable safety features like automatic emergency braking, which had limited availability in prior model years.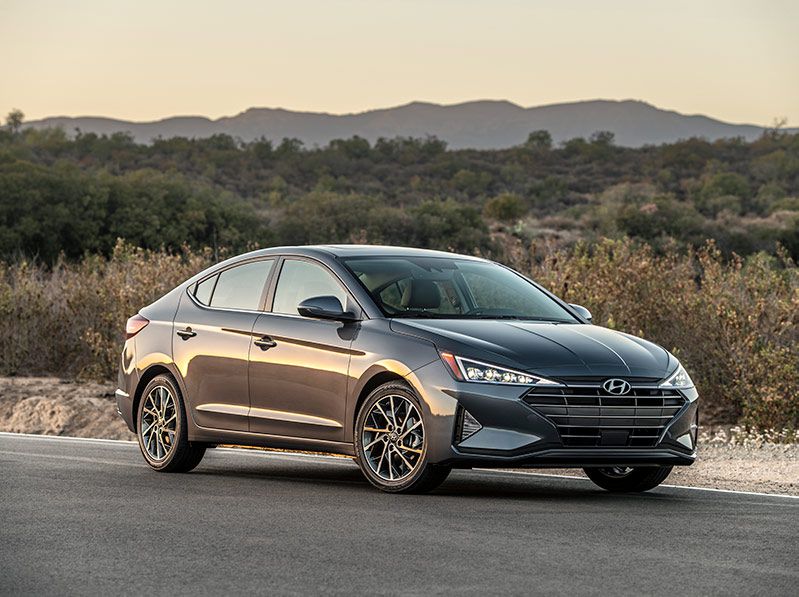 Photo by Hyundai
3. Honda Civic
The Honda Civic compact car is one of America's most popular vehicles every year, and it's a great option for frugal commuters. Not only does its available 1.5-liter turbocharged engine get the best EPA-estimated fuel economy in its class — up to 36 mpg in mixed driving — but the car delivers fun-to-drive power and handling, plus an extra-roomy interior.
Hondas hold their value better than most brands, which means that used Civics will cost more than used Elantras. But if you value a bigger rear seat or sprightlier driving manners, you may find it worth it. What's more, you'll get most of the same benefits going all the way back to the 2016 model year, which is another way you can cut costs while getting the same benefits as a brand-new 2020 Civic.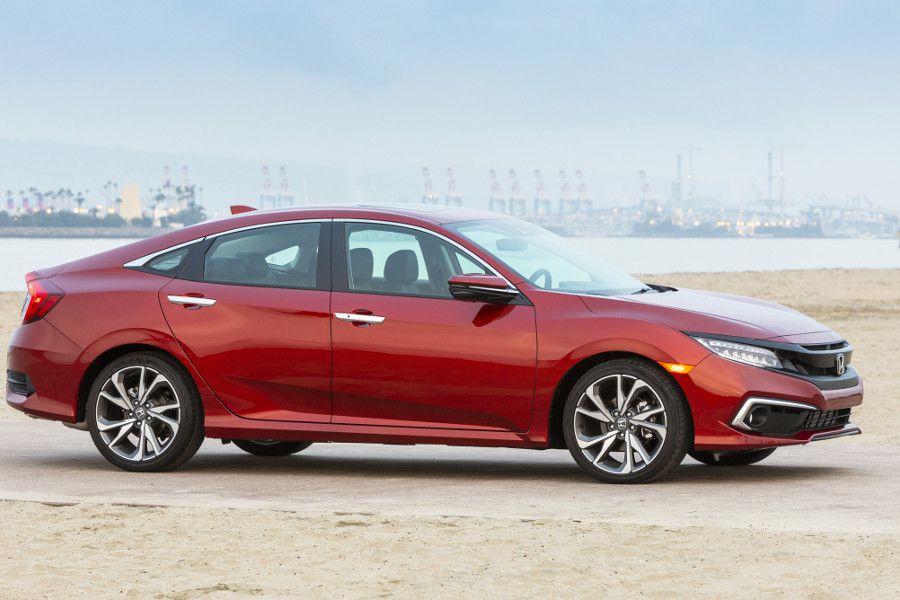 Photo by Honda
4. Toyota Camry
You don't even need a compact car to enjoy commuting frugality. These days, a big, cushy mid-size sedan like the best-selling Toyota Camry can be nearly as fuel-efficient as a smaller compact car. That's because bigger engines don't have to work as hard to keep the car moving, particularly when you're cruising at highway speeds. Since the 2018 model year, the Camry's big 2.5-liter, 203-horsepower four-cylinder engine has gotten up to 41 mpg on the highway in EPA testing and up to 34 mpg in mixed driving.
Extra-frugal commuters can also opt for the Camry Hybrid, which supplements the four-cylinder gasoline engine with an electric motor to reduce fuel usage. You'll see particular savings in stop-and-go conditions like city traffic or a bumper-to-bumper highway — conditions where gas-only engines are at their least efficient and where the electric assist can make a huge difference. The Camry Hybrid gets EPA estimates as high as 51 mpg in the city versus 29 mpg in the city for the best gas-only Camry.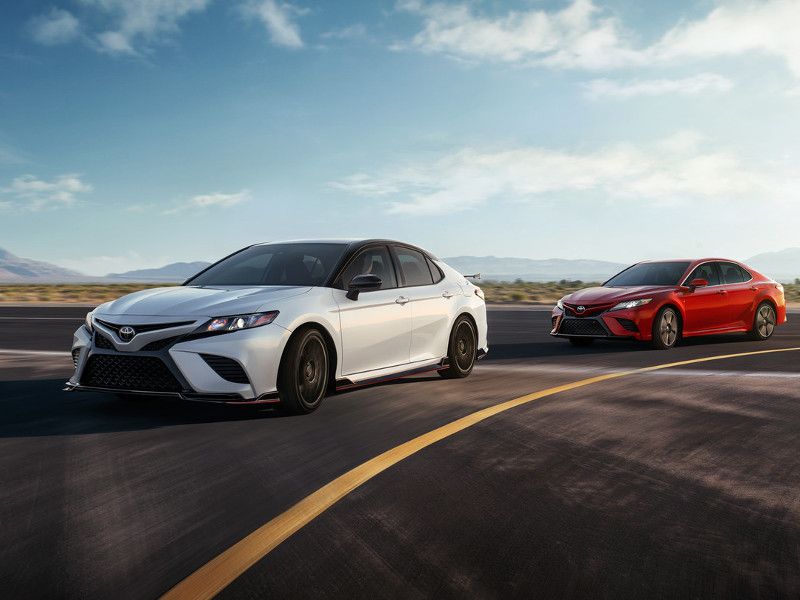 Photo by Toyota
5. Hyundai Ioniq Hybrid
Another efficient hybrid for frugal commuters is the Hyundai IONIQ Hybrid, essentially a five-door gas-electric variant of the Elantra sedan. It's smaller and less expensive than the Camry Hybrid, and also more fuel-efficient — with the highest EPA ratings of any car that doesn't need to plug in: 55 to 58 mpg in mixed driving, depending on the trim level. We like the way the Ioniq drives, but be warned you won't get much of a high-end luxury vibe or even a high-tech-hybrid aura. The Ioniq has been on sale since 2017, while the 2020 model enjoys more standard safety features, revised styling, and improved infotainment technology.
The Ioniq is also available in plug-in hybrid and fully electric variants, which will let many commuters get around using no gas at all. But if you're shopping used, be warned that these limited-production vehicles could be hard to find. The good news: If you're buying new, federal tax credits ($4,543 on the plug-in hybrid and $7,500 on the electric car) will ease the sticker shock.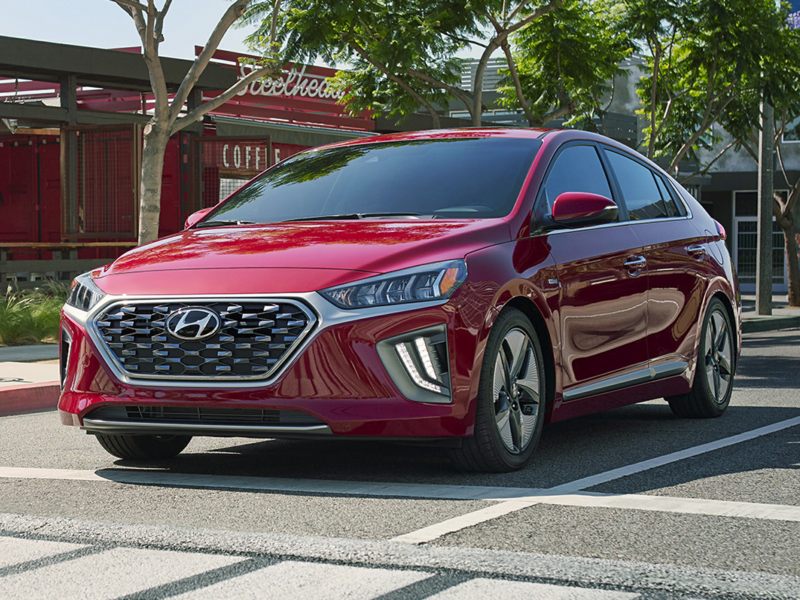 Photo by Hyundai
6. Toyota Prius Prime
The Toyota Prius is a mainstay for frugal commuters, and its standard hybrid version competes well against the Hyundai Ioniq. Its EPA estimates of 50 to 56 mpg in mixed driving are slightly worse than the Hyundai's, but the Prius claws back with a roomier interior, optional all-wheel-drive (since 2019), and a wider inventory of used vehicles to choose from.
But our favorite Prius is the Toyota Prius Prime plug-in hybrid. You charge it up using electricity from the grid and get 25 miles of all-electric gas-free driving — enough to keep the engine from coming on during most people's commutes. And if you do run out of juice, you still get an economical EPA-estimated 54 mpg in mixed driving. Just be warned that the 2017-2019 Prius Prime sat only four passengers, while the 2020 model added a fifth position along with Apple CarPlay smartphone integration.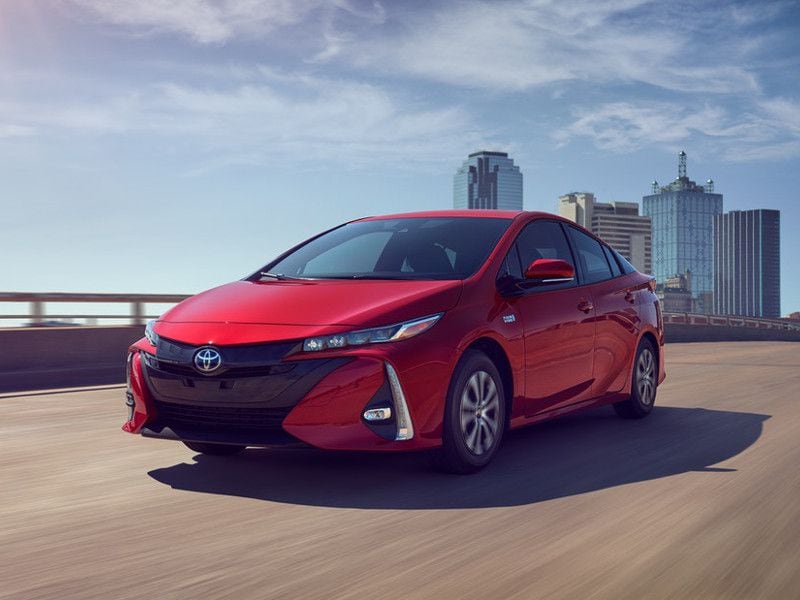 Photo by Toyota
7. Honda Clarity PHEV
Another excellent plug-in hybrid is the Honda Clarity PHEV, a futuristic-looking mid-size sedan with a posh and spacious interior — and the ability to travel up to 47 miles per charge. That's nearly twice the Prius Prime's ability, making the Clarity an excellent choice for folks with longer commutes who still want to go largely gas-free. However, the EPA estimates it will manage just 42 mpg after the range is used up, so don't forget to plug it in.
The Clarity hit the market in 2018 and it hasn't lit up the sales charts, but we did find a decent number of used examples during an online search. If you have trouble finding one, other used mid-size sedans with plug-in hybrid capabilities include the Ford Fusion, Hyundai Sonata, and Kia Optima, though they don't come close to the Honda's all-electric range.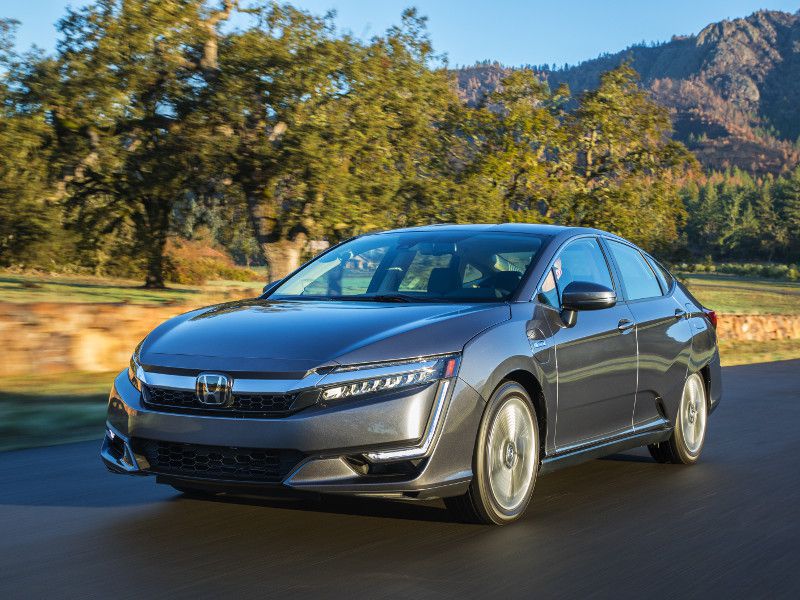 Photo by Honda
8. Nissan Leaf
If you're ready to go for an all-electric car, the Nissan LEAF is the most affordable widely available option for affordable commuters. When you buy a used electric car, you don't get the same $7,500 federal tax credit that's available when you buy it new, but used-car values often reflect this difference.
The Leaf is a five-door compact hatchback that was last redesigned for the 2018 model year, bringing more range than earlier models — 149 miles per charge, which should be plenty for most folks' daily use. A longer-range Leaf Plus model, capable of traveling more than 200 miles per charge, appeared for 2019. Both recent-model Leaf vehicles are functional, comfortable, quick, and extremely inexpensive to run. Bargain-hunters going older than 2018 can find excellent prices but shorter ranges and less-punchy acceleration.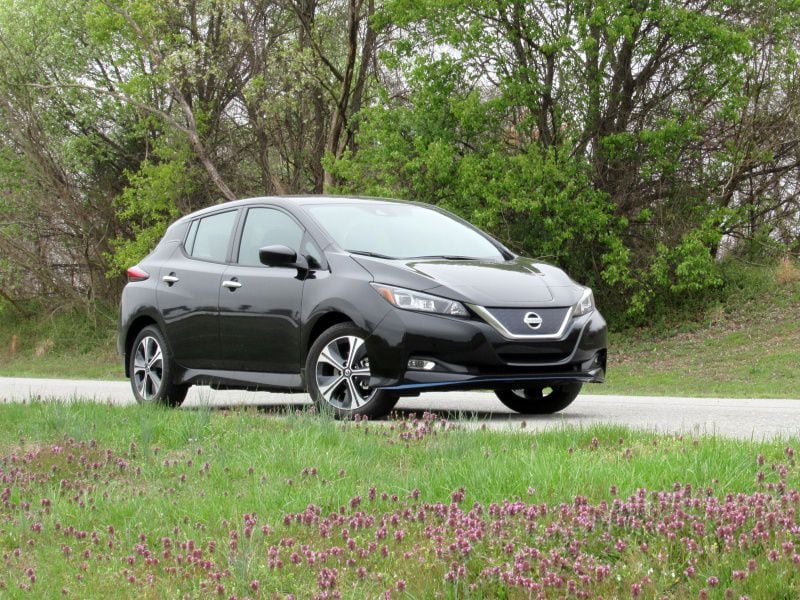 Photo by Brady Holt
9. Chevrolet Bolt EV
If you know you want a long-range electric car, the Chevrolet Bolt EV is one of our favorites for frugal commuters. It's been available since 2017 and has sold well nationwide, meaning anyone should be able to find a used example for much less money than a class-defining Tesla. From 2017 to 2019, the Bolt EV provided an EPA-estimated 238 miles of all-electric range; for 2020, that has increased to 259 miles.
The Bolt is a tall five-door hatchback with an expansive interior, high-tech dashboard, and sporty driving experience. If you're buying new, you're no longer eligible for the $7,500 federal tax credit — General Motors has already used up its allotment of credits by selling so many plug-in vehicles. But for most used Bolts you'll find today, the original owner likely did take that tax credit. That reduced what they paid, which should also lower the cost of buying their used car.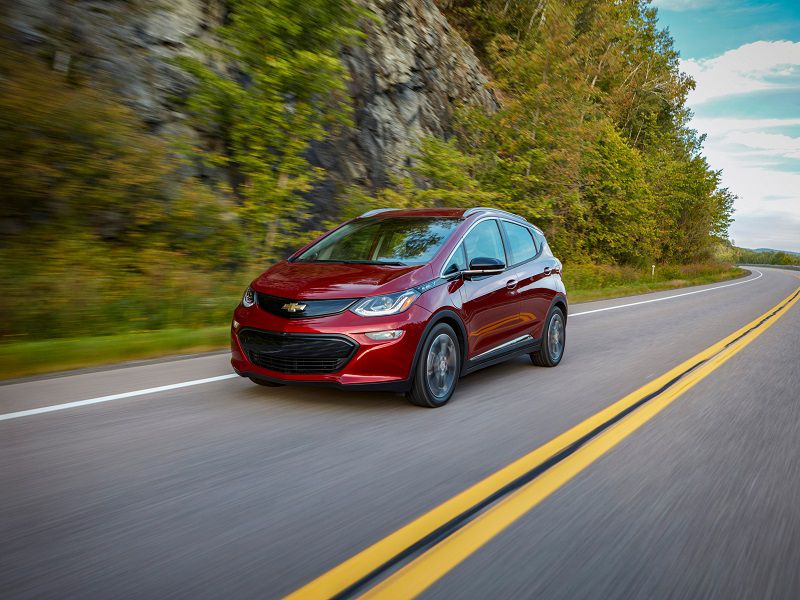 Photo by General Motors
10. Lexus ES 300h
Most of the 10 used cars we've selected for frugal commuters are affordable vehicles — most are comfortable enough, but nothing that's super-fancy. If you're looking for a higher-grade experience but don't want to waste money on gasoline, we present the Lexus ES 300h. This gas-electric mid-size luxury sedan offers a spacious, amenity-laden cabin, yet it gets better gas mileage than any gas-only economy car.
Our first pick would be the 2019 or 2020 model. These years represent the current-generation ES 300h, which introduced a more comfortable cabin, upgraded infotainment, superior ride and handling, and better gas mileage — an EPA-estimated 44 mpg in mixed driving. But even older models combine serenity with a 40-mpg rating.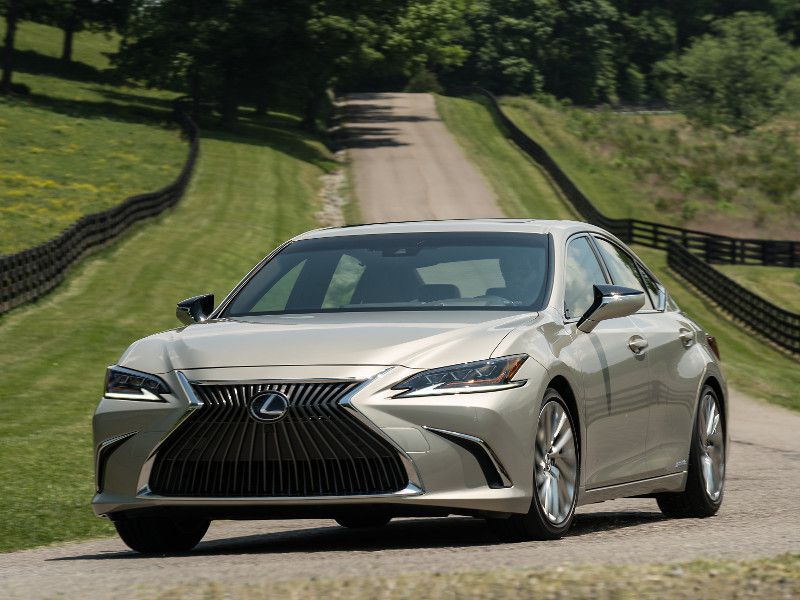 Photo by Lexus