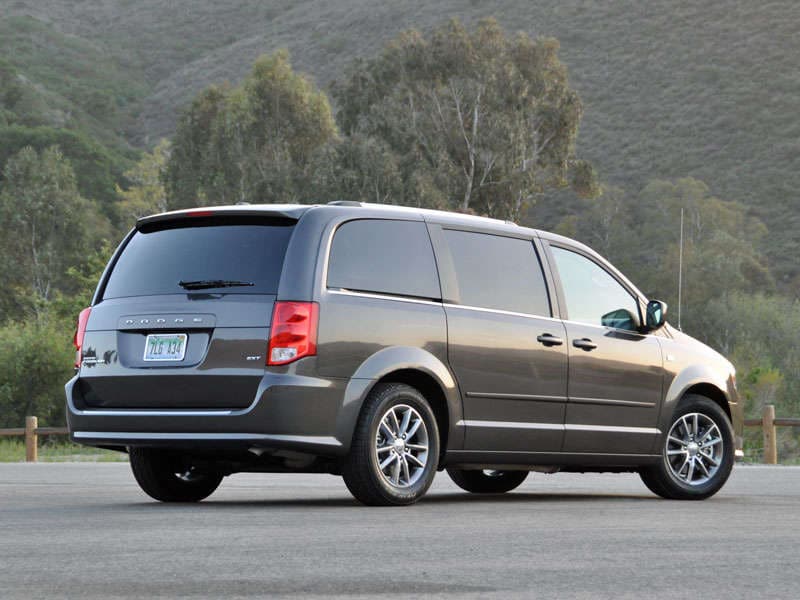 The minivan category has had to regroup and innovate in order to stay on top of the fierce competition from SUVS and crossovers. For a time, it looked as though the minivan would go the way of the wagon, relegated to the back of the showroom in favor of the high profit margins of truck-based passenger vehicles. Some companies, such as Ford, even began to eliminate vans entirely from their lineups. There are definitely several used minivans which stand out as being head and shoulders above the competition. By and large, these vehicles are made by companies which are dedicated to preserving the quality of their vans when other automakers decided to throw in the towel. Not only that, but the companies who did stick to their minivan guns came out with some intriguing new features that helped to make the vehicles even more useful to their owners. And meanwhile, plenty of manufacturers started adding minivan-like features to crossovers and wagons.
When it comes to choosing a minivan, wagon, or crossover, there are a number of different things that buyers take into consideration. Interior volume and how that space is organized can be a deal breaker for large families or those who use their vans for a lot of hauling, especially if they frequently take long highway trips. Luxury features, or at least the same level of equipment that drivers would expect from a full-size sedan, can also help tip the scales when it comes down to making a purchasing decision. While horsepower and handling are lower on the list - people generally know what to expect when it comes to the minivan driving experience - that doesn't mean that companies aren't doing their best to refine the connection between the driver and the road in these high-capacity vehicles. Fuel economy, however, is generally expected to be at least as good as a mid-size crossover vehicle, if not better. With the tall aerodynamics of a standard minivan, automakers have to work magic with their drivetrains in order to meet the demands of the discerning buyer.
1) Toyota Sienna
Toyota has never been afraid to take risks with its minivans, as evidenced by the ahead-of-its-time styling of the Previa in the 1990s. When it came time to redesign the Sienna, Toyota pulled out all of the stops to make sure that the vehicle represented one of the most refined vans on the market. The third generation of the Toyota Sienna minivan, introduced in 2011 and still available in 2015, underscores what Toyota has done so well for so many years. It is a vehicle which drivers will never have to think about due to the fact that is so competent at each of the tasks that are required of it. Driving a used Toyota Sienna is a pleasant experience. The suspension has been tightened over the outgoing model in order to provide better response to steering inputs but it still maintains a comfortable ride that won't bounce passengers out of their seats. There are two engine options. The base is a is a 2.7-liter four-cylinder producing 187 horsepower, but for better performance, look for the 3.5-liter V-6 that produces 266 horsepower, which also provides good acceleration and impressive fuel economy. All-wheel drive is also available, making the Sienna the only minivan available in North America with this feature.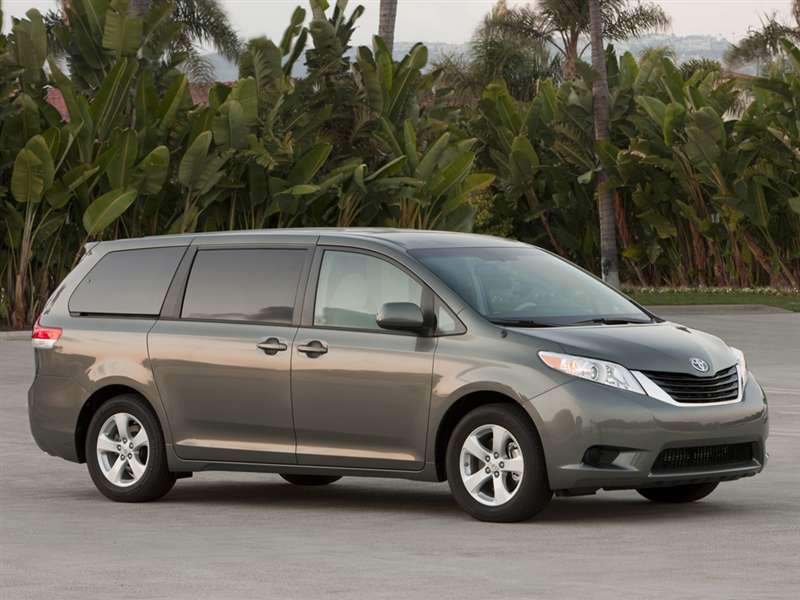 2) Honda Odyssey
While the previous generation of the Odyssey had been well received, Honda engineers put their nose to the grindstone when it came time to release the latest iteration of this popular people mover. The fourth generation of the Odyssey, introduced in 2011, is still available as of the 2015 model year and makes a good used buy, providing solid performance and excellent safety ratings. While the van lacks the all-wheel drive of the Sienna, it does provide a driving experience that is very similar to a family car, despite its considerable bulk. Run-flat tires round out a list of safety features that also includes electronic stability control and standard anti-lock brakes. Power comes from a a 3.5-liter V-6 that generates a competitive 248 horsepower while managing up to 28 miles per gallon on the highway. The Odyssey's seating arrangement differs slightly from other minivans: instead of using a second row bench, it employs a removable seat that is designed to fit between the two captain's chairs. This extra seat folds into the floor when not carting around a full load of people, as does the third row of seats. Another unique Honda feature is a rotating, floor-mounted bin that fits between and just behind the two front seats, making for easy access while driving. Passengers are kept entertained by a DVD system that comes with wireless headsets and drivers can also opt for a voice-activated navigation system.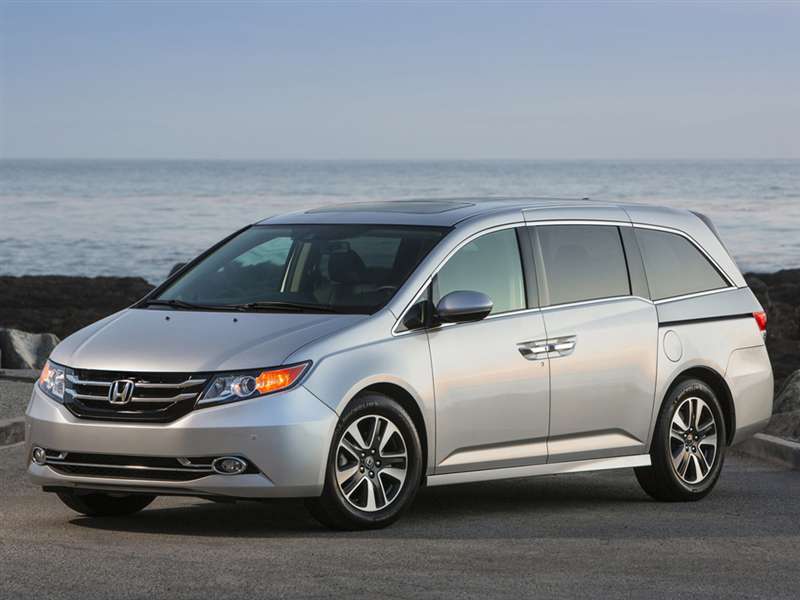 3) Dodge Grand Caravan
The grand-daddy of all minivans still has a few tricks up its sleeve to keep passengers and owners happy with their purchase. The fifth generation of the Dodge Grand Caravan went on sale in 2008, and Dodge has confirmed that 2015 will be its last year. The 2005 Caravan was the first vehicle on the market to have, not only the third row of seats, but also the second row fold flat into the floor. In addition to the seats folding flat, the system is so easy to use that the seats can be stowed or deployed in around 60 seconds. Called Stow 'n Go, this feature is standard on all Caravan and Grand Caravan models except the SE and there is no struggling with heavy seats or awkward lifting - it's simple and works. The used Dodge Grand Caravan also comes with optional three-zone climate control which works quite well at keeping all vehicle occupants in their personal temperature comfort zones. Though several engine options have been offered throughout the fifth generation Grand Caravan's lifespan, the most common and best option is the Pentastar 3.6-liter V-6, introduced in 2011 and yielding 283 horsepower.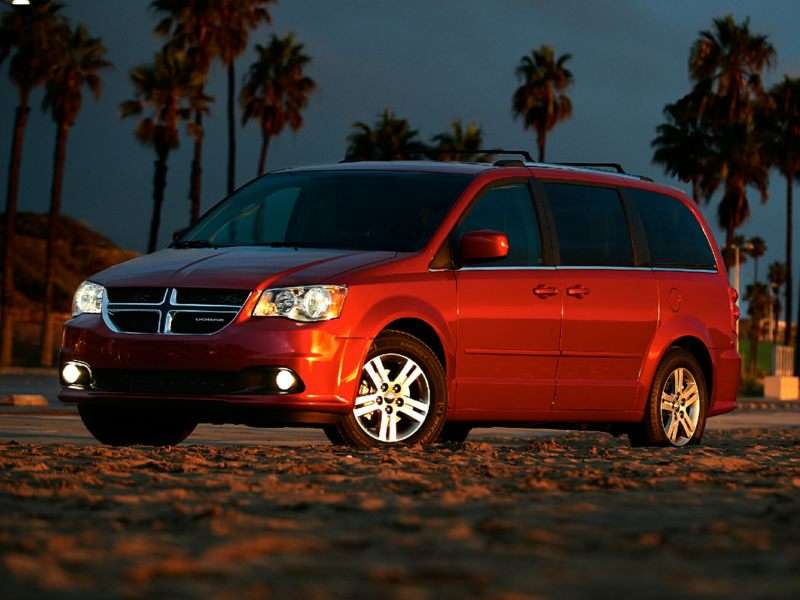 4) Kia Sedona
The second generation of the Kia Sedona minivan was sold from 2006 until 2014 and offered a good value as an alternative to higher priced and more luxurious competition. The Sedona was available in both short-wheelbase and extended-wheelbase configurations, offering flexibility for larger families. Generally, the Sedona offered only one drivetrain. Early examples came with a 3.8-liter V-6 that makes 240 horsepower and comes paired to a five-speed automatic transmission; later years feature a 271-horsepower 3.5-liter V-6 and an upgrade to a six-speed auto. This helps simplify the process of comparison shopping for a used Sedona. The model was known for its spacious and comfortable interior, although somewhat less upscale than the American and Japanese competition. However, the 2006-2014 Kia Sedona was notable for being consistently rated as one of the safest minivans on the market, which may be worth sacrificing some luxury.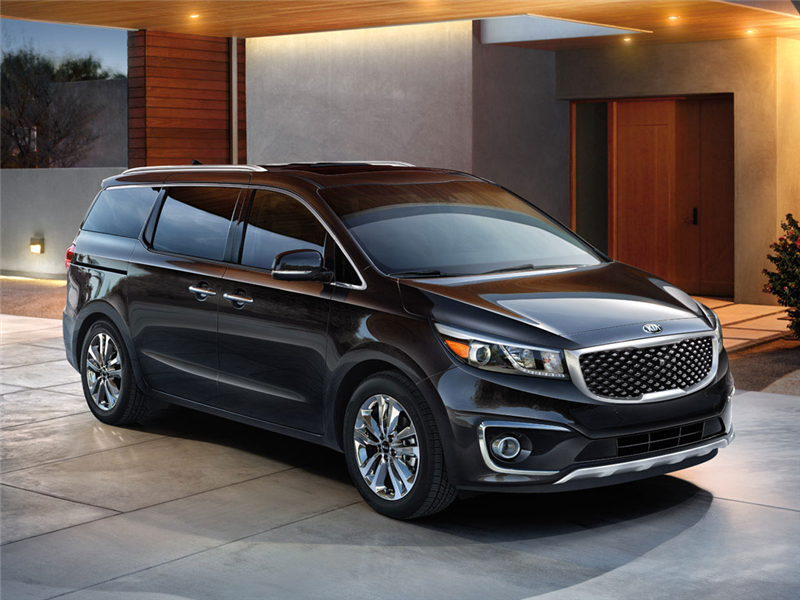 5) Subaru Forester
It's classified as a compact crossover, but the Subaru Forester was one of the first vehicles to really push the boundaries between a station wagon and an SUV (or a minivan, for that matter). Look for a third generation example, from model years 2008 to 2013, to get the best bang for the buck. The Forester features an upright shape and huge greenhouse that have long been the vehicle's trademarks, and it's also characterized by a roomy and spacious cabin with plenty of windows for good visibility and an open feel. Plenty of safety equipment and Subaru's excellent standard all-wheel drive system make a used Forester a safe bet, and it's also relatively fuel efficient, despite the tall profile and aforementioned AWD. The third generation Subaru Forester was offered with several naturally aspirated and turbocharged four-cylinder engines throughout the years, ranging from 170 to 224 horsepower.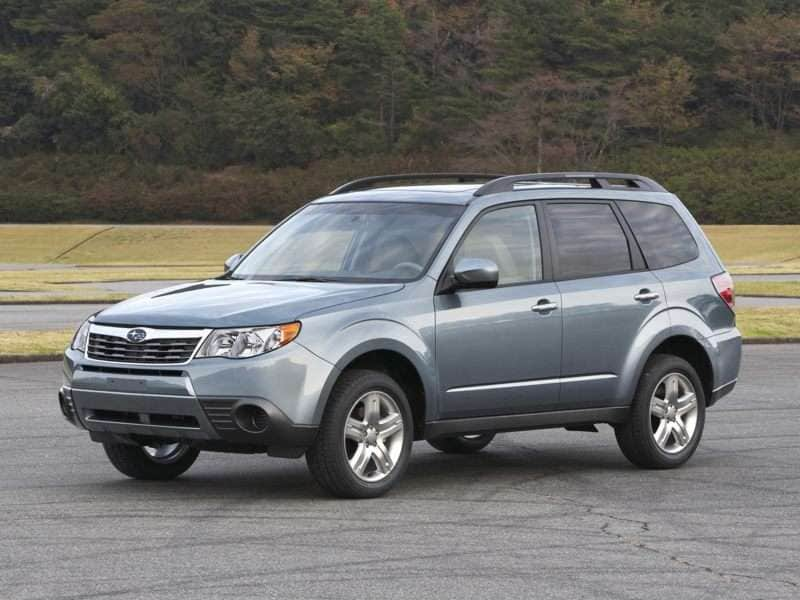 Photo by Subaru
6) Scion xB
The Scion xB isn't a minivan, but it's basically a little box on wheels with a huge cargo area as well as relatively generous passenger space. The Scion xB's rectangular shape lends itself well to being packed thanks to its its angular shape, and boasts 70 cubic feet of space available under its flat roof. Passengers in a used xB will be kept comfortable thanks to a good list of standard features, and safe thanks to the vehicle's safety equipment and solid safety ratings. A good used Scion xB also makes an efficient little commuter, thanks to the 28 mpg highway offered by its 2.4-liter, 158-horsepower four-cylinder motor. The second generation of the Scion xB is still on the market for the 2015 model year, but this generation goes back to 2008, so it's possible to score a deal that doesn't yet look too dated.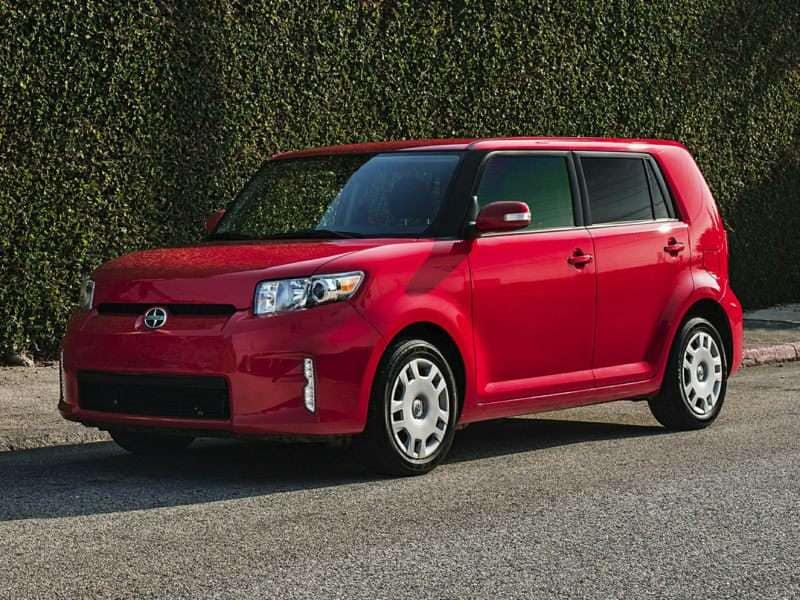 7) Mazda Mazda5
The Mazda MAZDA5 is perhaps best described as a miniature minivan, packing a minivan's most sought-after features, such as seating for six passengers and easy accessibility, but built on a considerably smaller footprint. The compact body balances disadvantages, like having less cargo space than a traditional minivan, with advantages, like better maneuverability and easier parking. The Mazda5 has a lot of standard features, which simplifies the process of comparison shopping for a used example, and so does its single engine choice, a 2.5-liter four-cylinder with 157 horsepower. The third generation of the Mazda Mazda was introduced in 2012 and is still available for 2015.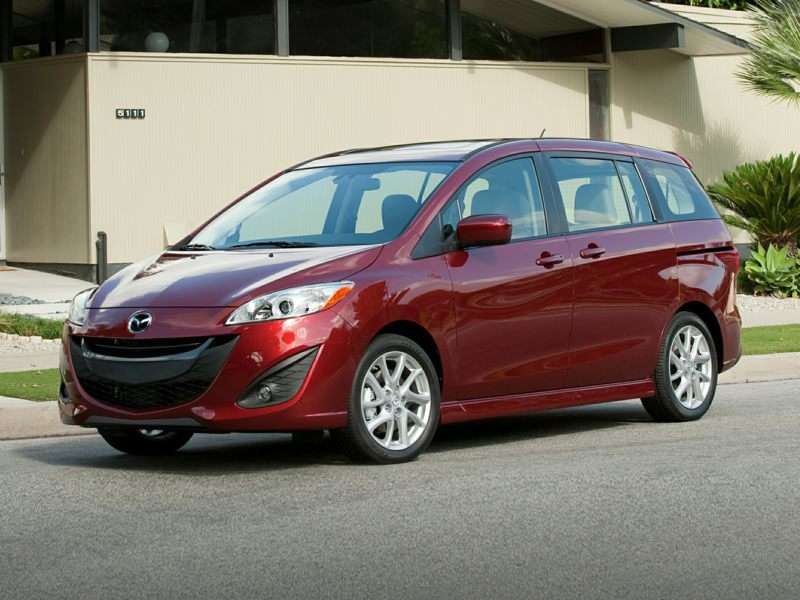 8) Kia Soul
Yes, it's another compact boxy hatchback, but it's worth repeating that these types of vehicles offer  many of the same features sought out by shoppers. The first generation of the Kia Soul, which was available from 2008 until 2013, can almost be thought of as a minivan in three-quarter length. Like a minivan, the Soul is bigger inside than it looks, offers plenty of cargo space, and is comfortable for both driver and passengers. The Soul's cargo hold has a low floor, making it especially easy and convenient to load and unload. With these features, plus the Soul's contemporary and athletic styling, a used first generation Soul can make a compelling minivan alternative for a bargain shopper. Later examples feature updated versions of the Soul's 1.6-liter and 2.0-liter four-cylinder drivetrains, tuned to prosy 138 and 164 horsepower, respectively.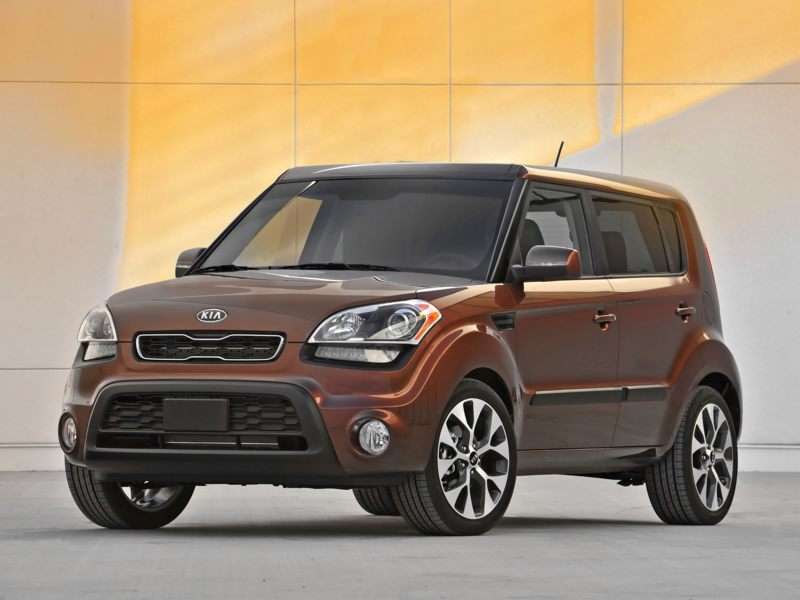 9) Ford Flex
The Ford Flex is much more of a station wagon than a minivan, but it offers many of the same luxury features as a high-end minivan, and at a price to match. Check out the Flex's stretched wheelbase, flat roof and retro-inspired styling, and it's easy to see how the Flex isn't for everyone, but it might still be appealing to potential minivan buyers who want to offer their friends and family a comfortable and safe ride. The inside boasts a ton of room for seven passengers, with distinctive features like second row captain's chairs, a refrigerated center console, and the Ford SYNC infotainment interface, all of which make it feel like an upscale minivan, even if it doesn't look like one. For the best bargains, seek out a first generation example of the Ford Flex, from model years 2009 to 2012. There are two available engines, a 3.5-liter V-6 that yields 262 horsepower, and an EcoBoost turbocharged 3.5-liter V-6 that makes 355 horsepower.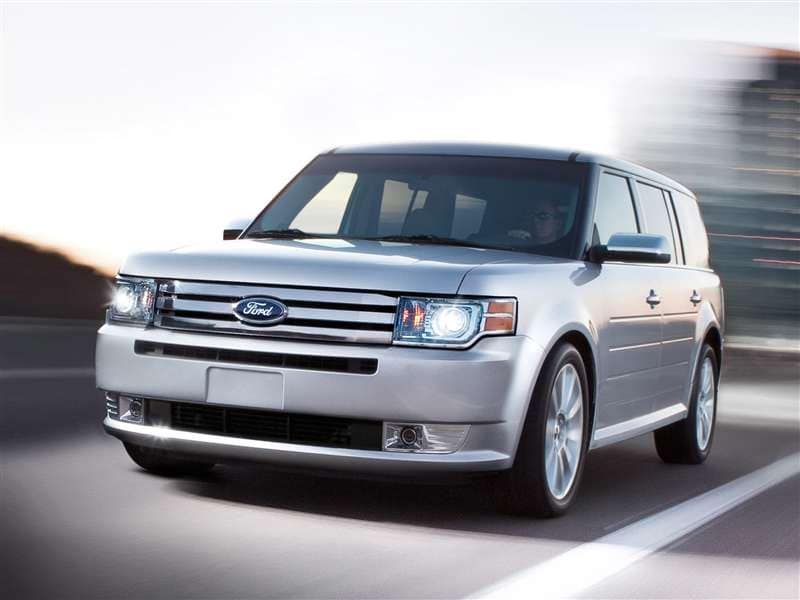 10) Nissan Cube
The Nissan cube is a compact hatchback with short-lived availability in the United States. Introduced in 2009 and phased out in 2014, the Cube's polarizing looks failed to win over compact buyers. That said, the Cube's an interesting possibility for shoppers in the used minivan market, and not just because of its unique asymmetrical profile. The driver side rear of the Cube features a wraparound window, offering some interesting vantage points from inside the cabin, where five passengers can sit comfortably. The Cube was designed for easy cargo loading, especially in small and crowded urban settings, which may appeal to people who are used to loading and unloading groceries in a hurry. The Cube is powered by a 1.8-liter four-cylinder engine that makes a modest 122 horsepower and yields better fuel economy than its closest rivals, the Scion xB and Kia Soul.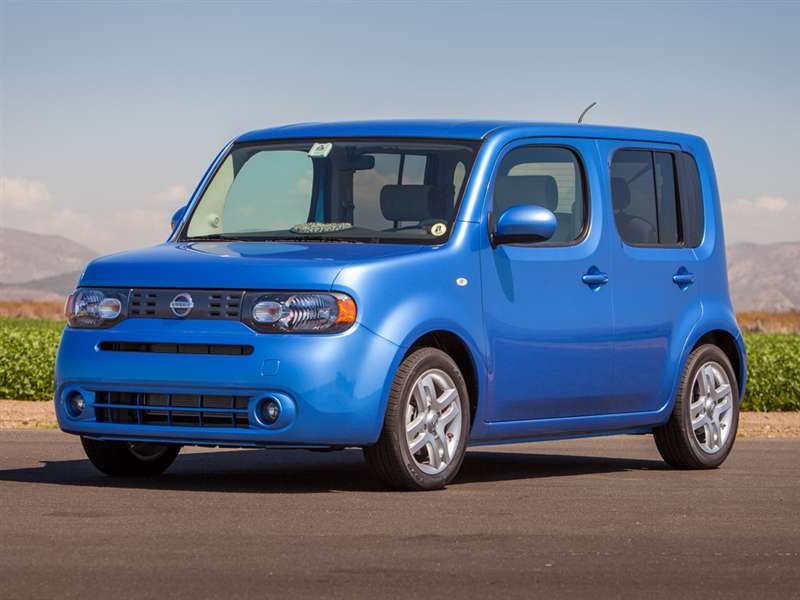 Photo by Nissan