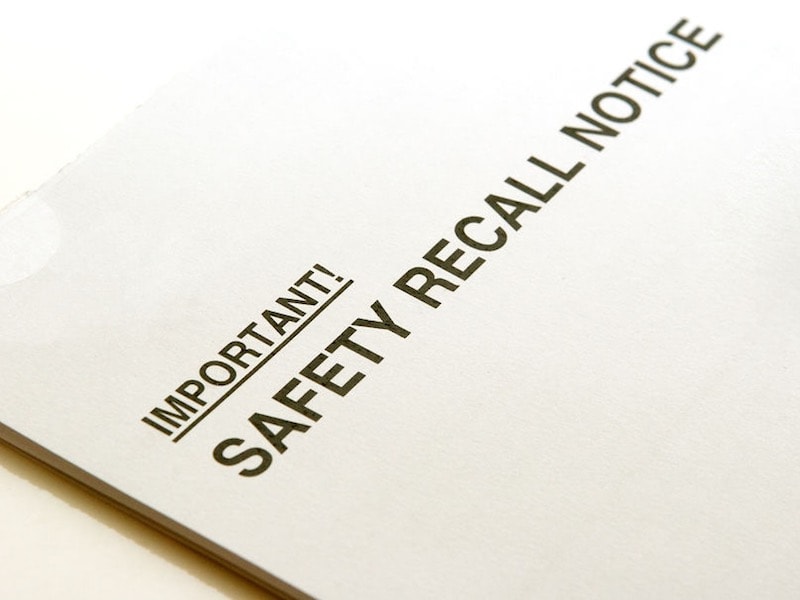 The Takata airbag recall has grown to epic proportions, with more than 68 million vehicles possibly affected in the United States alone, and more than 100 million affected globally. To put that number into perspective, the National Highway Traffic Safety Administration (NHTSA) reported about 51 million recalls for all of last year, which set an all-time record. The Toyota unintended-acceleration recall from a few years back involved roughly 4.4 million vehicles in this country. Of course, with a recall as big this latest one, there's an awful lot to take in, and it's a little trickier because Takata airbags are found in so many different brands. So if you have Takata airbags in your car, we've got 9 things for you to know to be a better-informe consumer. 
1) Understand the mechanical problem
Let's start with how airbags work, looking at the driver's situation in a typical front impact as an example: Once sensors detect the impact, the vehicle's "brain"—the electronic control unit (ECU)—determines if airbag inflation is necessary. If it is, the gas that does the inflating is created by a chemical reaction in what's known as the igniter; that, in turn, activates the actual inflators that fill the airbags with gas, protecting the driver from hitting the steering wheel, among other things. Per NHTSA, airbags save a bit more than 2,000 lives each year.
Causing the Takata airbag recall was a problem with the chemicals in the igniter. Basically, they would become unstable over time, so that if airbag inflation was needed, the gas-producing reaction could occur too quickly, causing the inflator module to explode.
2) Assess the risk involved
The bottom line for the Takata airbag recall, directly from NHTSA, is that the explosion can end up "rupturing the inflator module and sending shrapnel through the airbag and into the vehicle occupants." Indeed, in April, the New York Times reported on a fatal Texas crash that was the 11th linked to the Takata airbags. According to the story, which got its information from "a lead investigator on the case," the teen driver's "airbag ruptured, sending a metal fragment into the side of her neck."
Drivers in certain areas of the country also may face more risks than others, since a variety of factors can affect the stability of the chemicals involved. Said Mark Rosekind, NHTSA administrator: "The science clearly shows that these inflators become unsafe over time, faster when exposed to humidity and variations in temperature.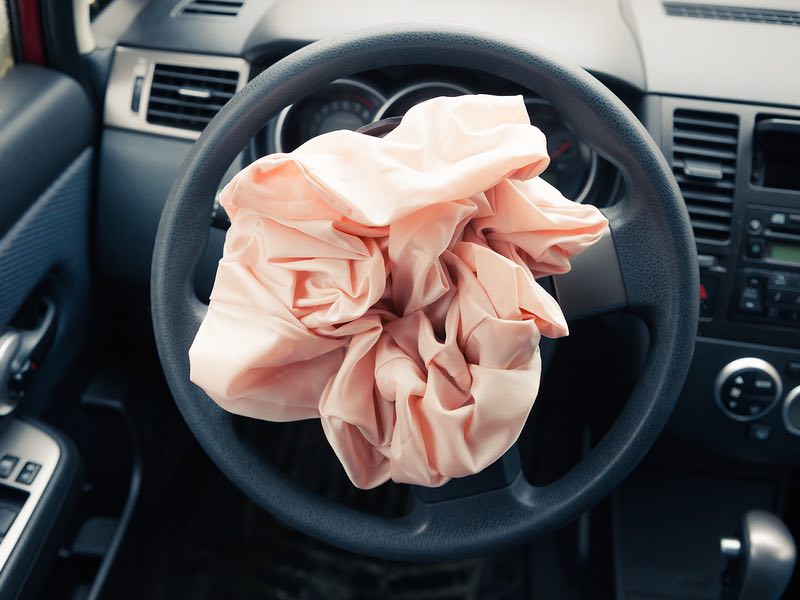 3) Find out what vehicles are involved
With tens of millions of vehicles involved in the Takata airbag recall, including cars and trucks going back to the beginning of the 2000s, it's not really practical to list them all here. That said, some of the most notable names on the recall list include:
Honda Accord (2001-2007), Civic (2001-2005), Fit (2009-2013) and CR-V (2002-2011)
Ford Mustang (2005-2014)
BMW 3 Series (2000-2013), X1 (2013-2015) and X5 (2007-2013)
Chrysler 300 (2005-2010)
Dodge Charger (2006-2010), Challenger (2008-2010) and RAM 1500 (2003-2009)
Mazda6 (2003-2008)
Mercedes-Benz C Class (2005-2011), E Class (2010-2011) and GL Class (2009-2012)
Nissan Sentra (2002-2006), Maxima (2001-2003) and Pathfinder (2002-2004)
Toyota Corolla (2003-2008), RAV4 (2004-2005) and Tundra (2003-2006)
Subaru Impreza (2004-2005), Legacy (2005-2008) and Outback (2003-2008)
Volkswagen Golf (2010-2014) and Passat (2006-2010, 2012-2014)
Others involved include luxury makes like Ferrari, Audi and Infiniti, as well as orphaned brands such as Saturn, Pontiac and Saab. 
A key resource for finding out exactly which vehicles are covered by the Takata airbag recall is the obvious one, from the NHTSA, at http://www.safercar.gov/rs/takata/takatalist.html. You might want to check this list before buying your next vehicle.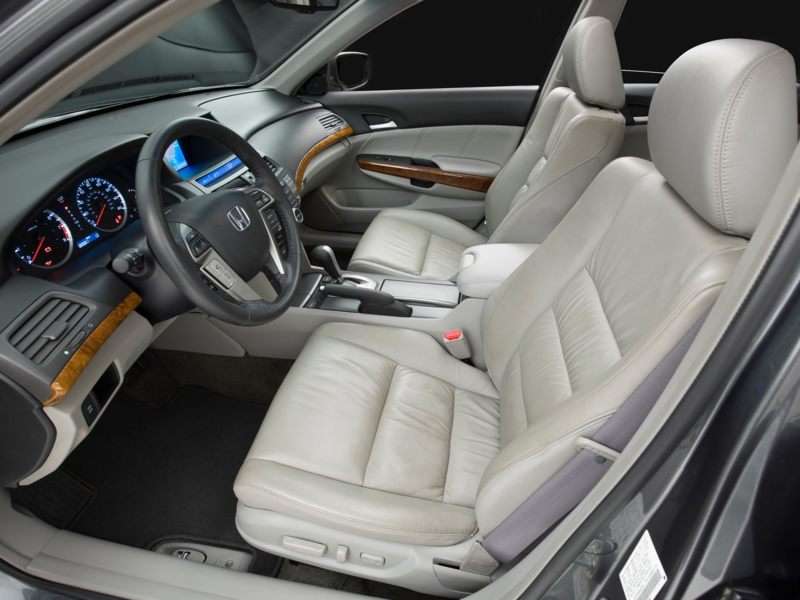 4) Find out how your car's manufacturer is handling the recall
If you do confirm that your vehicle is part of the Takata airbag recall, the most important thing to do, obviously, is to take the situation seriously and make an appointment with your dealership to fix the issue as soon as possible. The thing is, that's turning into a whole separate crisis. Production of replacement airbags has been relatively slow to ramp up, so that some industry commentators are reporting that it could take years before all affected vehicles are fixed.
In the meantime, different automakers have different advice and resources for customers. Some, for instance, are offering loaner vehicles, and other have warned owners not to let passengers sit in the front seat if airbags on that side are affected. Our advice is to check with your dealership yourself, although NHTSA does explicitly "encourage you" to ask about getting a vehicle loan until your ride is fixed. On the other hand, if you're thinking of disabling your airbag until you can get it fixed, that's something NHTSA "does not recommend."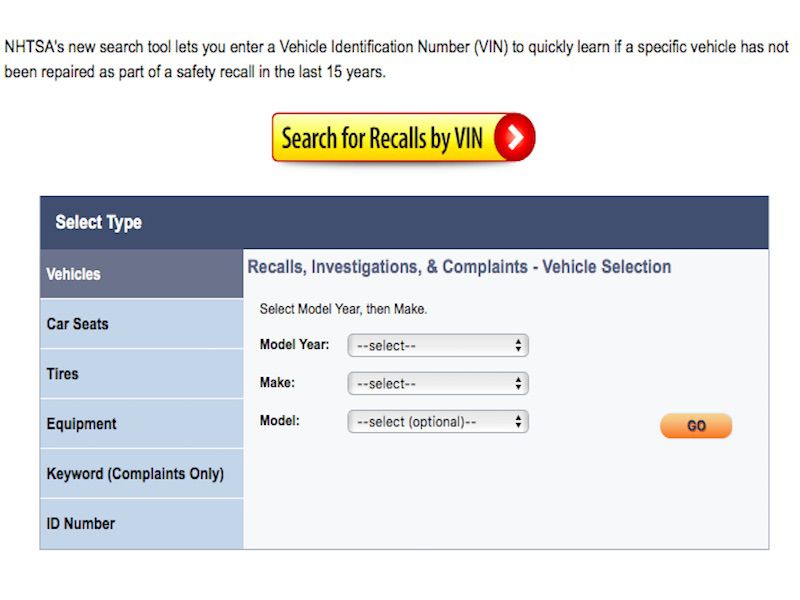 Photo by NHTSA
5) Understand the timeframe and scope of the recall
Even if other suppliers are able to pick up some of the production load, manufacturing and replacing airbags in all affected vehicles will take years. Nor is that an exaggeration: NHTSA's action plan for the recall runs in five phases all the way through December 2019. Yet it's also worth noting that the recall process hasn't gotten off to the fastest start. In a June 2016 report from the U.S. Senate's Committee on Commerce, Science and Transportation, the rate of recall completion was described as "unacceptably low."
The committee did recognize the challenges in tracking down and contacting the owners of older vehicles involved in the Takata airbag recall, but advised that "additional steps must be undertaken to identify all impacted vehicles still in service and repair them as soon as possible."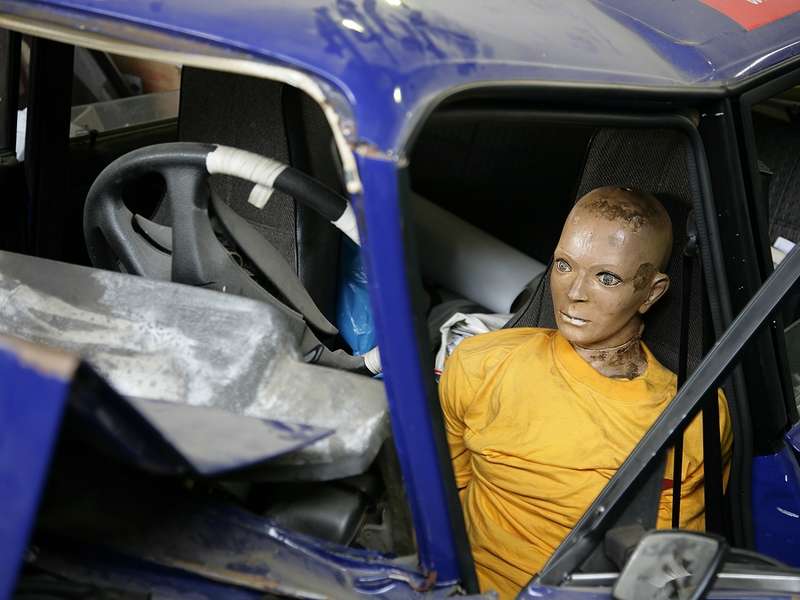 6) Understand the priority of who goes first
Needless to say, the time span for the recall operation still leaves open the potential for some serious problems before some owners can get their vehicles fixed, and NHTSA will attempt to address them by prioritizing vehicles based on their age and location. Older vehicles that are being driven in areas known for high humidity and temperatures—the main factors in destabilizing the igniter chemicals—are scheduled to be fixed first. For consumers, the most updated version of that schedule is one of the many resources available by visiting NHTSA's Takata airbag recall mini-site mentioned above (http://www.safercar.gov/rs/takata/takatalist.html).
NHTSA also has a note for snowbirds: A vehicle that merely spends the winter in a sunny state is not subjected to the same extreme, consistent exposure to heat and humidity as vehicles driven there year-round, and will likely have a lower priority.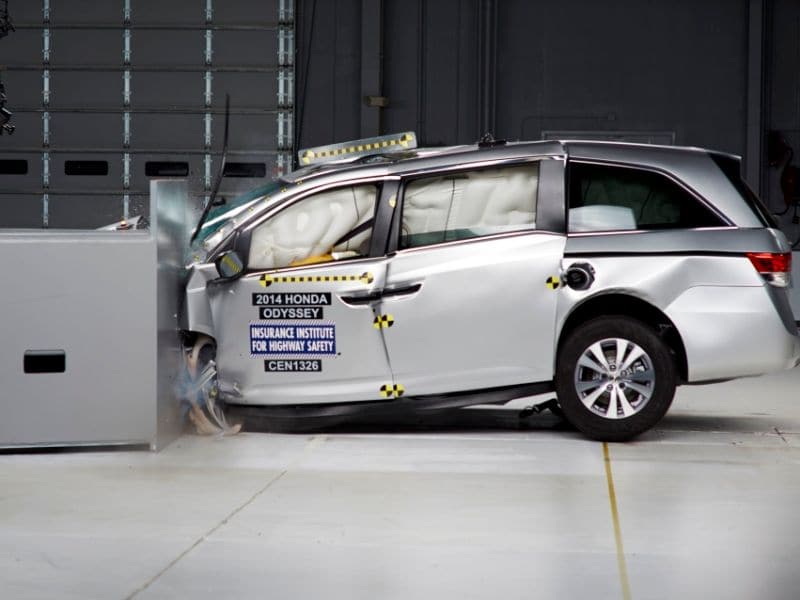 7) Consider all "interim fixes"
With some consumers facing years driving a vehicle involved in the Takata airbag recall, some automakers are swapping out older inflator modules for newer ones, but of the exact same style, with the same chemicals that led to the recall in the first place. The thinking is that since time plays such a big role in increasing the potential for risk, customers will be some measure safer with the fresher chemicals in the new igniters.
That kind of "interim" fix will have to be fixed again itself, and you will drop down on the priority list behind vehicles with older airbags, yet NHTSA does recommend taking advantage of this if you can: "The data NHTSA has collected unequivocally point to the age of the inflator as being a critical factor in the likelihood of rupture. An older inflator is more likely to rupture than a newer version of the same inflator. Therefore, replacing the older inflator with a newer version reduces the safety risk associated with your vehicle until a final remedy inflator can be produced and installed."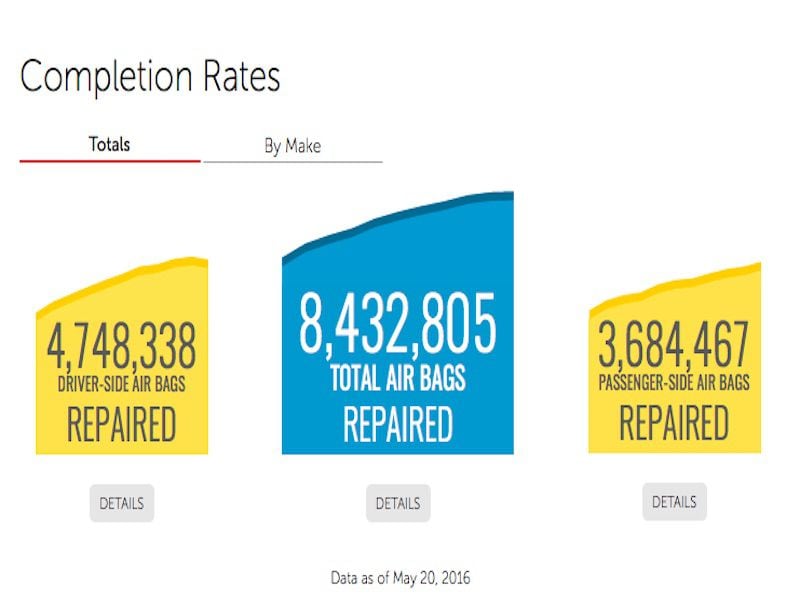 Photo by NHTSA
8) Don't buy another car without checking the VIN
Perhaps surprisingly—or perhaps not—many automakers continue to sell new vehicles that are covered by the Takata airbag recall, while some are continuing to manufacture new vehicles with the problematic airbags. In fact, according to the Senate report cited above, out of the 11 automakers providing information, nine fall into the first group that's selling affected vehicles, including Daimler Vans, Fiat-Chrysler Automobiles, Ford, Honda, Mitsubishi, Nissan, Subaru, Toyota and Volkswagen; Fiat-Chrysler, Mitsubishi, Toyota and Volkswagen are among those still installing recalled Takata airbags in new vehicles as they're being manufactured. To be clear, all of those vehicles eventually will need their airbag inflators replaced.
Concerned customers can ask dealers for a vehicle's VIN before completing a purchase, so that they can check to see if that specific car or truck is affected by the recall.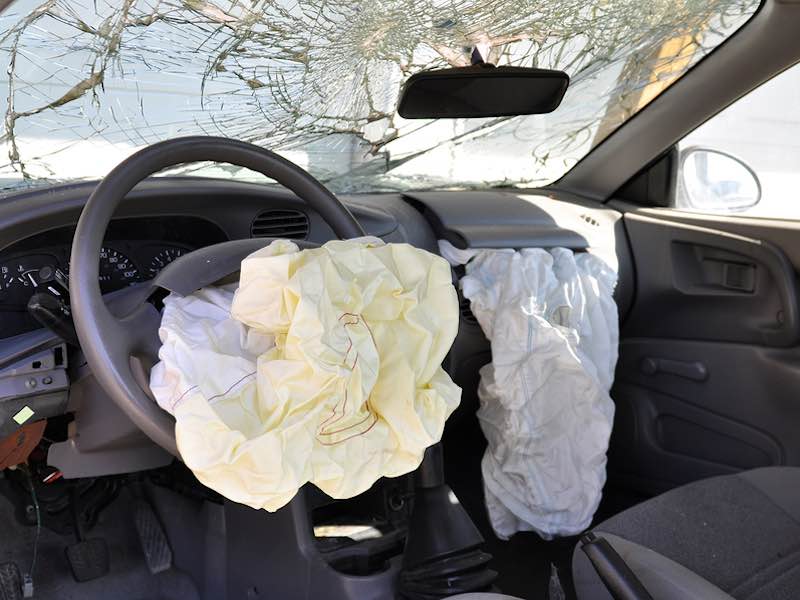 9) Consider your options for legal action
In November of 2015, the U.S. Department of Transportation levied its largest civil penalty ever on Takata, fining the company $200 million, while also appointing an independent monitor to oversee Takata's recall efforts for the next five years. Further, NHTSA has for the first time implemented its power to accelerate the recall-repair process, granted in 2000 and reserved for when "manufacturers' remedy plans are likely to put Americans at risk.
As expected, the personal-injury lawsuits are beginning to mount as well, and Hawaii became the first state to sue Takata, in May of this year, saying that the company knew about the problem and covered it up for years—and that's one part of the Takata airbag recall that doesn't seem to have been overly inflated.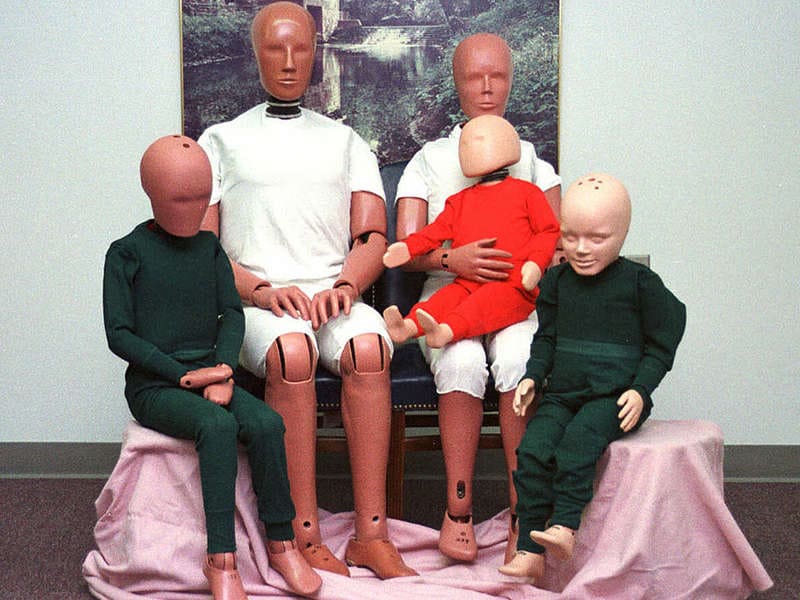 Final Thoughts
To wrap up our advice about the Takata Airbag recall - make sure you know these 9 things in case your car is involved: