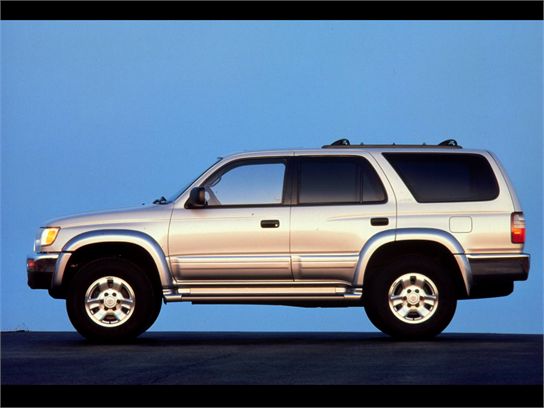 The Car Allowance Rebate System (CARS) or, Cash for Clunkers as it's more commonly known, is new legislation designed to take fuel-inefficient vehicles off the road, and replace them with new, more fuel-efficient vehicles. Cash for Clunkers also is intended to help boost the nation's automakers by jump-starting car buying again. All of this is done through fairly generous cash payments for those that qualify. Here are some common questions and their answers to help you navigate the legislation and ensure that you understand the program guidelines. We've also included examples of eligible vehicles on each question page to give you an idea of what types of vehicles are qualifying. As always, before making a purchase please check out the official rules at http://www.cars.gov
Written by William Sidney Photos courtesy of manufacturers
Page 2
No. Only vehicles from the 1984 model year and newer are eligible for a CARS voucher. The vehicle must be in drivable condition -- so no tow-ins are allowed. The vehicle to be traded must achieve no more than an average combined 18 miles per gallon or less according to the EPA estimates at www.fueleconomy.gov. The car also needs to have been continuously registered and insured in your name for a year. This helps ensure that Cash for Clunkers won't help prospective scammers hoping to turn a dime at taxpayers' expense.
Chevrolet Cobalt, 24/33/27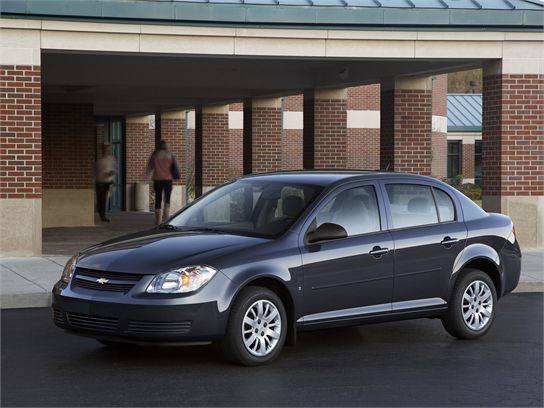 Page 2
It depends. If the vehicle you're trading for is a passenger car and gets at least 4 miles per gallon more than the one you're trading in, you'll get a $3,000 voucher; if the new vehicle gets at least 10 miles per gallon more than the traded vehicle, you'll get a $4,500 voucher. The new passenger car must have an MSRP less than $45,000.
Ford Escape, 22/28/24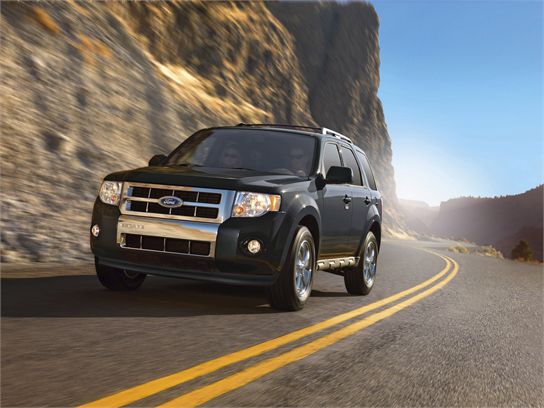 Page 2
Not a problem. Category 1 SUV, pickup trucks, or minivan models that get at least 2 miles per gallon more than the traded vehicle will be good for a $3,500 voucher, and a $4,500 voucher will be awarded if the new vehicle achieves at least 5 miles per gallon more than the traded vehicle. Category 2 and Category 3 trucks are handled in a different matter (you must be trading in a Category 2 or 3 truck to get one), although they can be voucher eligible, making small businesses a beneficiary of the CARS program as well.
Honda Accord, 22/31/25

Page 2
According to the Governments, "a category 1 truck is a non-passenger automobile. This category includes sport utility vehicles (SUVs), small and medium pickup trucks and small and medium passenger and cargo vans. A category 2 truck is a large van or a large pickup truck, based upon the length of the wheelbase (more than 115 inches for pickup trucks and more than 124 inches for vans). A category 3 truck is a work truck and is rated between 8,500 and 10,000 pounds gross vehicle weight. This category includes very large pickup trucks (those with cargo beds 72 inches or more in length) and very large cargo vans."
Hyundai Genesis, 18/27/21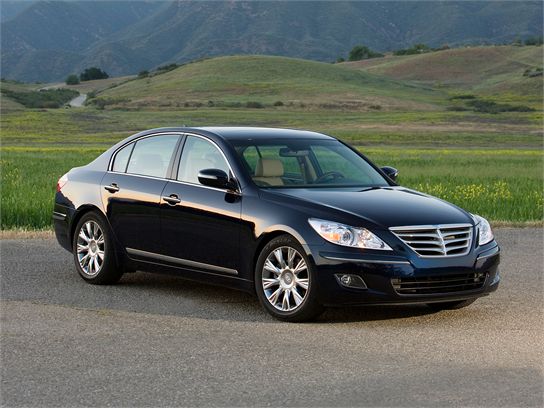 Page 2
All vehicles traded in are required by law to be scrapped. They'll be shredded or crushed, though body parts, electrical, interior and glass may be retained by the salvage company for resale. The engine will be destroyed, as well as the body. The idea is to get these gas guzzlers off the road. The dealer will handle this part of the trade after taking possession of the traded vehicle, so you don't need to worry about taking your car to a junkyard.
Jeep Patriot, 23/27/24
Page 2
No. The voucher does not cover additional value of the vehicle, so if your car or truck is worth more than $4,500 when you decide to trade it in, you probably should think twice about taking part in the program. The Cash for Clunkers program has no additional benefit or tax break for vehicles worth more than the voucher value.
Kia Forte, 25/34/28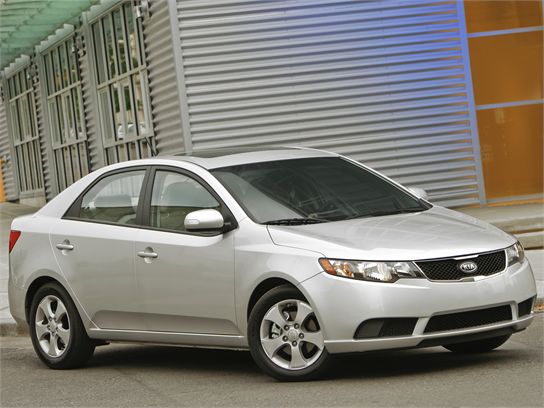 Page 2
The official source of fuel economy estimates, as dictated by the guidelines of the Cash for Clunkers legislation, is the combined EPA estimate found on the new-car window sticker or at www.fueleconomy.gov. We've also put together a quick and easy tool for evaluating your car, and you can find it using the "Evaluate my vehicle" link on this gallery's pages.
Mazda3, 25/33/28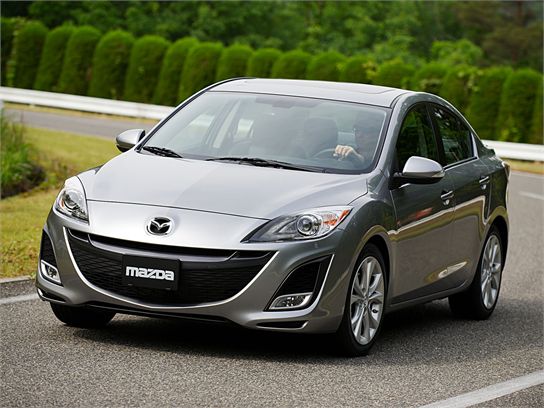 Page 2
Then you're out of luck. The Cash for Clunkers legislation does not provide for people who want to buy a used car. It is intended to help jump-start the car companies as well as get gas-guzzling vehicles off the road, so used cars aren't covered. The vehicle purchased must be a new, unregistered and never-before-insured car or truck.
Nissan Altima, 23/32/26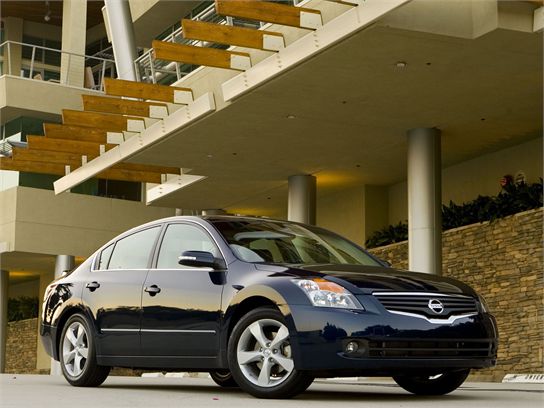 Page 2
As long as the vehicle to be purchased is a new, not previously registered or insured car or truck that fits within the parameters of the Cash for Clunkers legislation, then you're good to go. If you notice that your local dealership is slashing $2,500 or more off the cost of the 2008 models to make room for the 2009s, you'll be way ahead of the game to begin with.
Pontiac Solstice, 19/29/23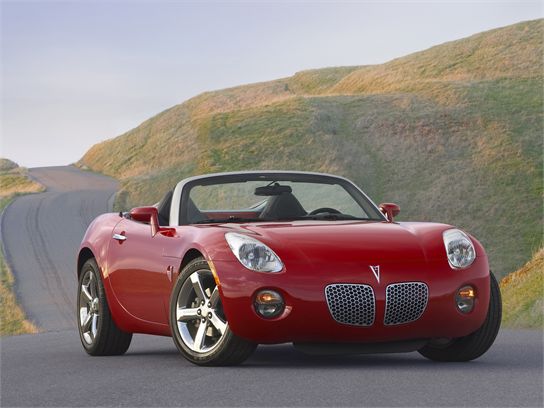 Page 2
Yes. One of the cool parts of Cash for Clunkers is that you can stack your offers. Let's say you're trading a 1985 Suburban worth about $1,000 for a new Chevrolet Malibu Hybrid. You'll receive the $4,500 from the government, a $1,300 tax credit from the IRS (for 2008 model year Malibu Hybrid), as well as any incentives from GM (for instance, the 2009 Malibu Hybrid was recently available with a $1,000 customer loyalty offer.) Either way, you're going to get at least $5,500 off the price of a new vehicle, and $5,800 off a 2008 Malibu Hybrid.
Saturn AURA, 22/33/26