The Concours d'LeMons exists as a counterpoint to the Pebble Beach Concours d'Elegance, a reminder that history is littered with examples of failed - or not quite good enough - automobiles that live on alongside their more celebrated contemporaries.  These underpowered, poorly-designed, or simply overly-ambitious vehicles have become symbols of their respective eras and cautionary tales for future automotive efforts.
The bright side of the Concours d'LeMons is that it reminds us just how much better modern cars are when examined as a whole.  It's really hard to buy a bad car these days, even at the low end of the market, so we've put together this list of modern alternatives that fill the same roles that many of the stars of the Lemons show attempted to.
Let's take a look at 8 ways to make lemonade when history hands you an automotive lemon.
01 - Messerschmitt KR175 Bubble Car
Three-wheeled transportation for two was the idea behind the Messerschmitt KR175 Bubble Car, a death-trap on wheels built in the 1950s that didn't even feature the bare minimum of passenger protection in the event of an accident.  In addition, its 0.173-liter two-stroke engine produced barely enough power to get out of its own way, let alone avoid a collision with another vehicle.
Modern recommendation: If you really must own a three-wheeled vehicle, then you might as well grab a Can-Am Spyder.  Built by Bombardier, these half-motorcycle, half-ATV creations are street legal, feature 106 horsepower, and despite their open-cockpit design they are far safer than the KR175 Bubble Car could ever claim to be.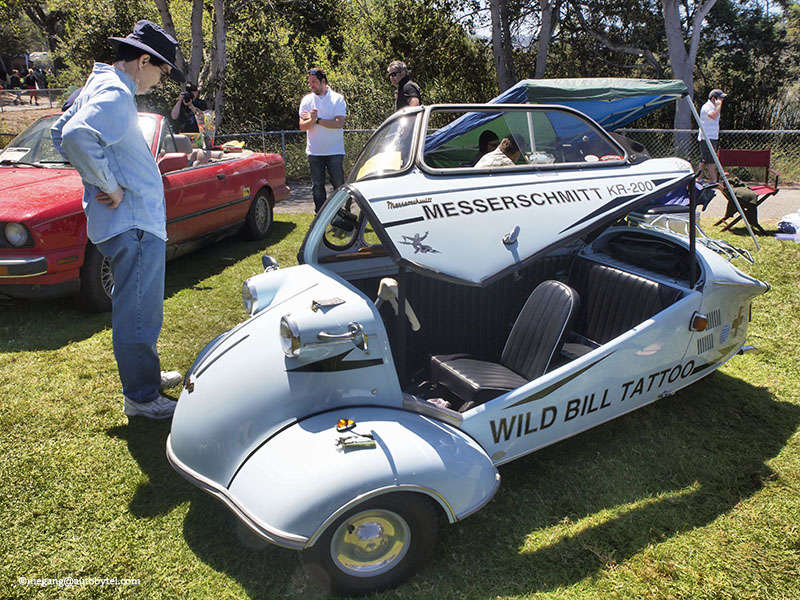 Photo by Megan Green
02 - AMC Ambassador SST
The AMC Ambassador SST illustrates the middle-of-the-road mediocrity that doomed American Motors to the scrap heap by the middle of the 1970s.  Here is a big sedan with no redeeming qualities in terms of style, performance, or comfort, essentially lagging behind Detroit's Big Three every step of the way.
Modern recommendation: If you're looking for a family car built by someone other than the usual suspects (Ford, Toyota, Honda), then you're in for a treat.  Former outsiders like the Hyundai Sonata and Kia Optima have moved up into the big leagues in a major way, offering class-competitive looks along with aggressive pricing and a high level of features for the money.  Even small brands like Mazda have produced excellent mid-size sedans like the Mazda Mazda6, proving that it's not just the usual suspects who can compete in the sedan segment.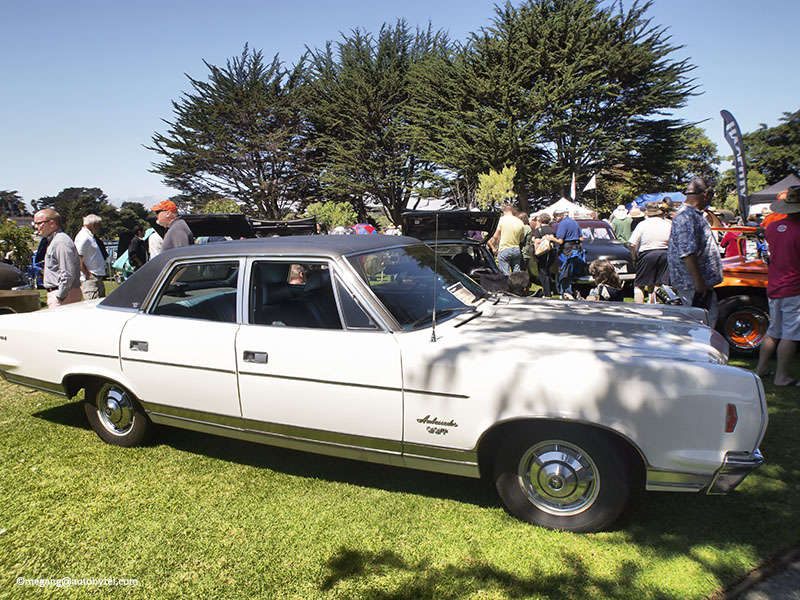 Photo by Megan Green
03 - Chrysler TC by Maserati
If one were to describe a recipe for failure, it would be hard to beat the idea of taking 80s-era Chrysler styling cues and marrying them with a Maserati-built drivetrain.  And yet that's exactly what happened with the Chrysler TC by Maserati, a pricey coupe that looked a lot like the much cheaper Chrysler LeBaron and featured an unreliable range of motors cobbled together out of Maserati, Cosworth, and Chrysler parts.  The end result was a coupe that no one bought and fewer people remember.
Modern alternative: Almost any car, really, but now that Maserati and Chrysler are working together again, albeit through their corporate parent Fiat, check out the Dodge Dart as a much better example of what can happen with Italians and Americans collaborate on an automobile.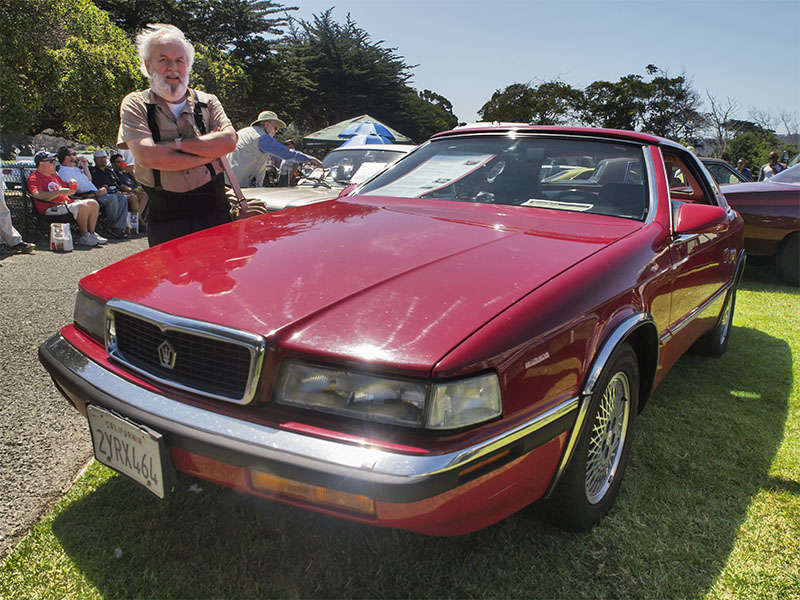 Photo by Megan Green
04 - Subaru Brat
The Subaru Brat illustrates how creative automakers can get when it comes to circumventing import restrictions.  A set of plastic seats bolted into the back of this compact 'pickup' allowed the Subaru Brat to be classified as a passenger car and avoid heavy tariffs on trucks assembled outside of the United States, but they didn't do much to keep passengers safe or even protected from the elements.  Oh, and they started rusting as soon as they rolled off the boat at the end of the 70s, making them fairly rare quarry on the secondhand market.
Modern alternative: Subaru Baja.  Another oddball pickup from Subaru, the Baja at least had the virtue of a legitimate five-passenger cabin, along with the practicality of an open cargo bed and standard all-wheel drive.  If you want something similar in size to the Baja, and are looking to keep things weird, then the Nissan Juke is also a compelling choice.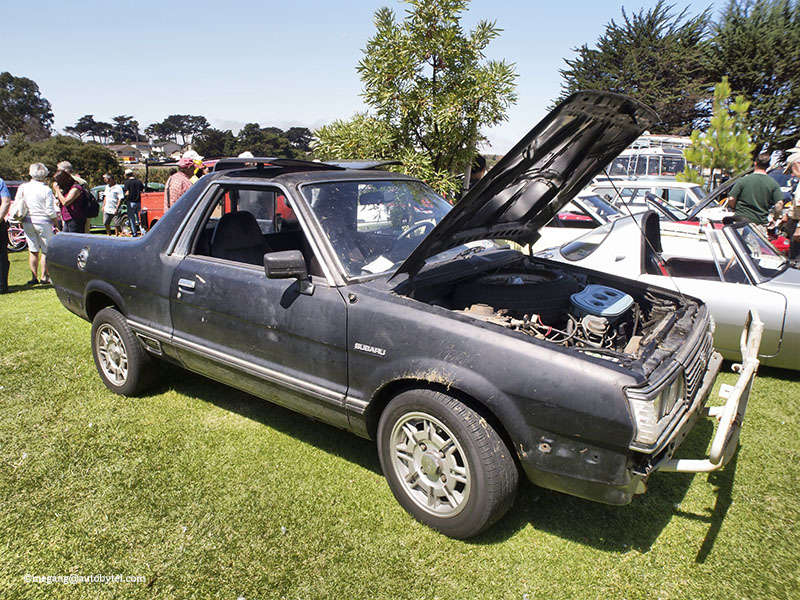 Photo by Megan Green
05 - Electric Datsun
We have no idea what this Datsun sedan/convertible/phaeton may have been in a past life, but at the Concours d'LeMons it served to illustrated the inelegance of early electric car conversions.  Batteries, batteries everywhere, an ultra-limited range, and the dubious weather protection of a plastic tarp instead of a roof indicate that maybe this particular electric Datsun was ahead of its time.
Modern alternative: You may have heard of the company that Datsun morphed into during the mid-80s - Nissan - and you may also be familiar with their popular electric vehicle, the Nissan LEAF.  Really, that's the only battery-powered 'Datsun' you should be considering.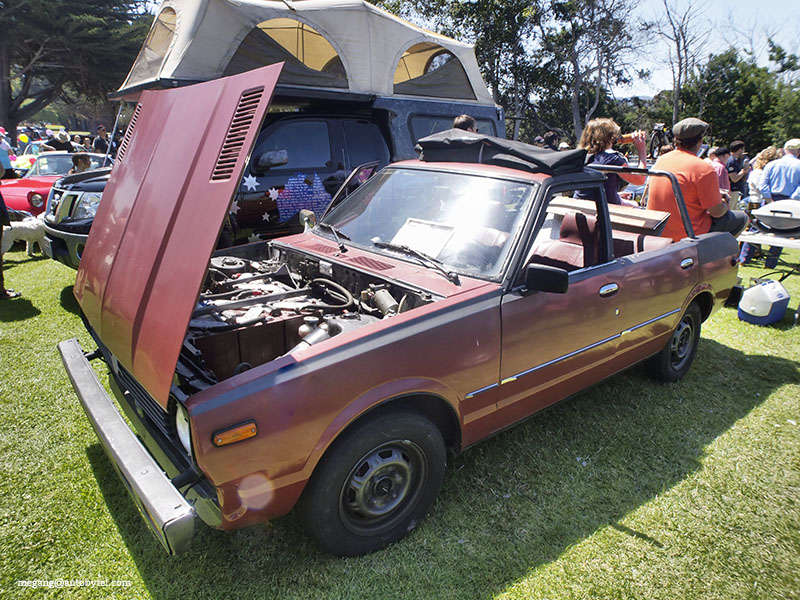 Photo by Megan Green
06 - Ford Pinto
The Ford Pinto was a product of 1970s engineering that showed just how poorly American automakers understood what people were looking for in a subcompact car.  It turns out that 'cheap, ugly, and dangerous' weren't on the menu for most buyers, which led to the Pinto's early retirement after just nine years of production whereupon it was replaced by the much better Escort.  Now there's a combination of words you don't hear all that often.
Modern alternative: The Ford Fiesta is a thoroughly excellent entry-level subcompact car that is practical (with a hatchback model on offer), fun to drive (due to excellent chassis tuning) and relatively frugal (up to 38-mpg on the highway).  The Fiesta isn't just better than the Pinto - it's more car than probably half of the vehicles to emerge from the Pinto's malaise-era time period.
Photo by Megan Green
07 - Dodge Rampage
The Dodge Rampage answered the burning question of what would happen should you convert the Dodge Daytona compact hatchback into a pickup.  It turns out that 'Part B' to that answer was 'lots of dealer overstock,' because no one really fell in love with this pint-sized hauler, leaving it languishing on lots across the country until it was killed by Chrysler product planners a mere two years into its run.
Modern alternative:  If you're looking for a small vehicle that can handle a large amount of cargo, then there are plenty of compact crossovers around that will fill that particular role quite nicely.  Vehicles like the Mazda CX-5, the Ford Escape, and the Nissan Rogue are all better options than a vintage Rampage.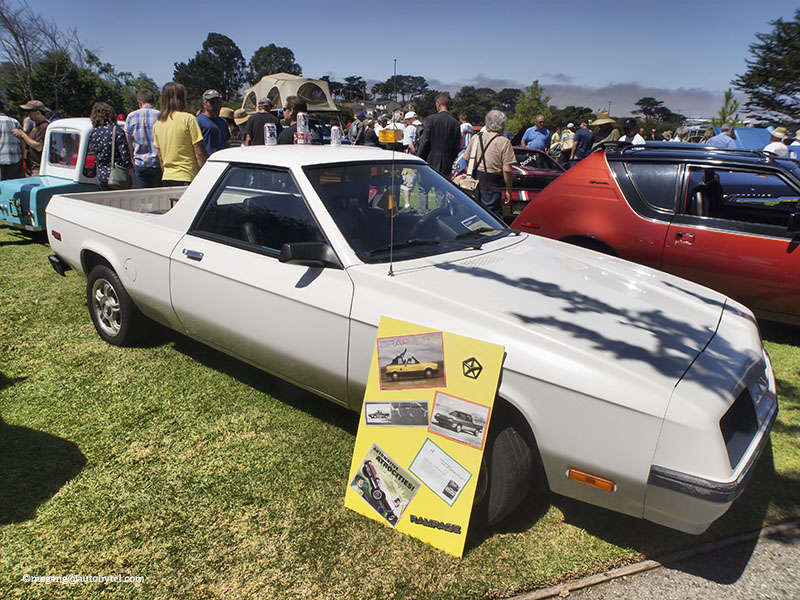 Photo by Megan Green
08 - AMC Gremlin
The AMC Gremlin was a contemporary to the Pinto, and although they sold over half a million of these two-door hatchbacks, few who were alive in the 70s will ever admit to owning one. Awkwardly-styled but priced to appeal to buyers on a budget, the Gremlin was the kind of car that filled college parking lots as students picked them up to make the trek to school in the fall.  It also found favor with drag racers due to its tiny size, low weight, and rear-wheel drive design.
Modern alternative: Tiny hatchbacks like the Chevrolet Sonic, the Nissan Versa, and the Fiat 500 have filled the entry-level void for first-time shoppers who need a reliable and practical ride.  These daily drivers have more style and better reliability than the Gremlin could ever claim, and better performance too, without the need for a thirsty V-8 under the hood.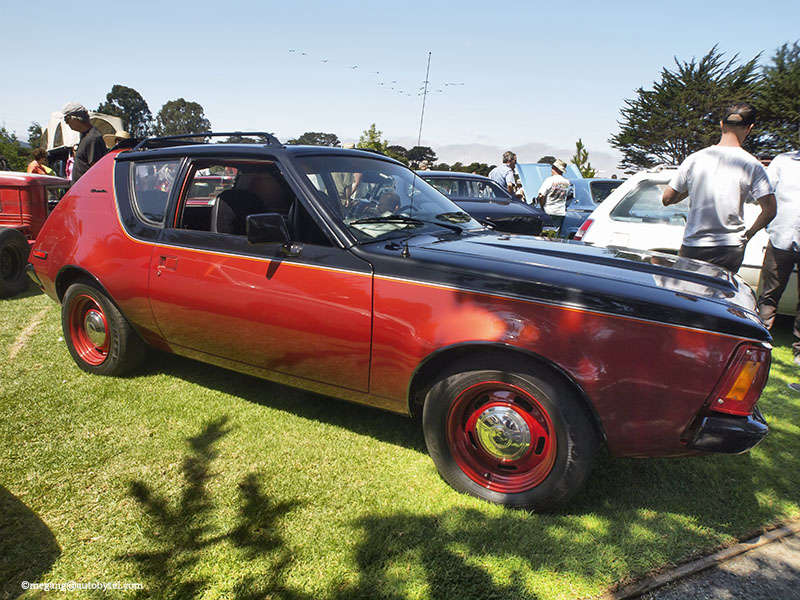 Photo by Megan Green