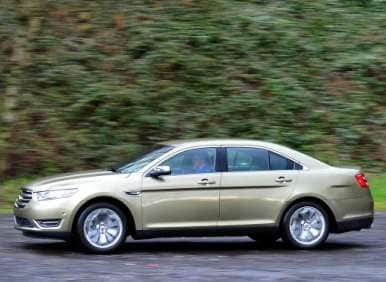 As the Japanese Big Three continue to rebound from the previous year's natural disasters, Honda, Toyota and Nissan all finished ahead of their domestic counterparts, Ford, GM and Chrysler, in terms of July sales growth. But to underline how much the first trio's gains owe to their relatively low 2011 sales, here's a quick ranking of the top six automakers in the U.S. last month by volume, with July increases—or losses—in parentheses:
General Motors—201,237 sales (-6.4 percent)
Ford—173,966 sales (-4 percent)
Toyota—164,898 sales (+26.1 percent)
Chrysler—126,089 sales (+13 percent)
Honda—116,944 sales (+45.3 percent)
Nissan—98,341 sales (+16.2 percent)
The point? Although it's likely to happen sooner rather than later, Honda, Toyota and Nissan still haven't quite gotten back to where they were in the pre-disaster days as far as volume goes. Which means more big gains are almost certainly on the way.
July Auto Sales: Honda CR-V Sets Another Record
Okay, despite what I just implied about Honda's big gain coming mostly in comparison to its poor showing last year, the Honda CR-V was responsible for a July record 20,554 sales last month—impressive volume regardless of what happened in 2011. It's worth noting that the CR-V did have a 47.4 percent increase, too, while finishing No. 2 in the segment behind only the Ford Escape, which is now in dealerships as an all-new 2013 model.
Similarly, strong volume performances also matched up with large sales leaps for:
Honda Accord, +70.2 percent and No. 2 in its segment with 28,639 sales
Honda Odyssey, +88.8 percent and the minivan segment leader with 11,953 sales
Honda Civic, +78.5 percent and the best-selling compact car in the country in July, delivering 25,004 vehicles
"As our sales momentum continues to build through the summer, Honda is experiencing its best year-to-date sales in four years," said John Mendel, American Honda executive vice president of sales. "With success growing along with inventory, it's wonderful to once again be able to meet the strong retail customer demand for our great Honda products."
Even Honda's premium division garnered a double-digit improvement in sales in the prior month, driven primarily by the July record 2,664 sales of the redesigned Acura RDX (+142.2 percent), a 24.7 percent improvement in sales of the Acura MDX (4,288 units), and 1,410 sales for the new Acura ILX.
Added Jeff Conrad, vice president of Acura sales: "With the MDX continuing its reign as the top seven-passenger luxury suv, and the new RDX leading the compact luxury segment, Acura light trucks lead the way for the Acura brand. With the ILX gaining its stride, Acura is sure to see robust sales increases for many months to come."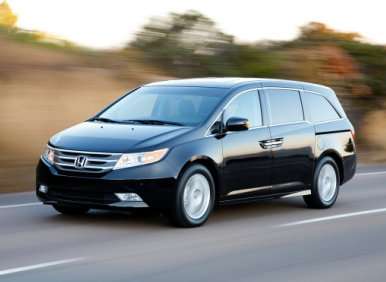 July Auto Sales: Toyota Camry Stays Hot
Compared to Honda—which also had to deal with significant production issues last year as a result of flooding in Thailand—Toyota got off relatively easy in terms of lost 2011 sales. As a result, its gains in 2012 haven't been quite as spectacular. On the other hand, the company's 26.1 percent improvement was well above the industry average gain of 8.9 percent, and did include a 34.5 percent shot in the arm for Toyota Corolla sales (23,640 units); a 73 percent move northward by the Toyota RAV4 (15,248 units); and a 110.5 percent sales leap for the Toyota Prius family (16,643 units).
The Toyota Camry, with 29,913 July deliveries, enjoyed a mere 10.7 percent lift, but it was enough to reign as the best-selling car in America again last month.
Also, a number of the Toyota brand's trucks took advantage of moderate fuel prices to add customers. The Toyota 4Runner body-on-frame SUV delivered 4,212 units, lifting sales by 24.1 percent, while the pickup pair of the Toyota Tacoma and Toyota Tundra were up by 27.1 and 18.2 percent, respectively, thanks to 11,350 and 9,176 sales, also respectively.
Toyota's subdivisions—Lexus and Scion—showcased impressive improvements as well in July, albeit with a few caveats. Lexus, for example, bettered last year's July sales by 25.4 percent but with just four of 11 models in the black, led by the Lexus GS and its 409.8 percent expansion to 1,662 sales. Then, for Scion, the division's 97.3 percent came despite having no models scoring sales increases of even half that amount. That's because the Scion iQ and Scion FR-S combined for about 2,200 deliveries in July but had no 2011 scores with which to compare those results. (Not that there's anything wrong with improving sales by at least 26.6 percent, as accomplished by the Scion xB [1,708 units], Scion tC [2,013 units] and Scion xD [977 units].)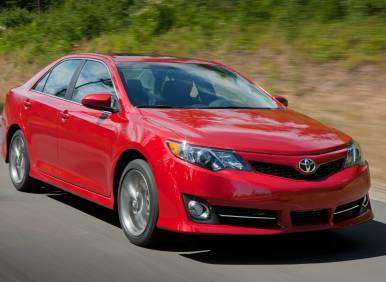 July Auto Sales—New Nissan Altima Launches to Record Sales
As expected, the company that weathered last year's challenges with the least negative impact, Nissan, showed the smallest gains; but the company's 16.2 percent sales boost was still quite a few points above the industry average. Perhaps more important for the automakers was the fact that the all-new Nissan Altima, in its first full month at dealerships, tallied 26,602 deliveries for a 24.7 percent growth rate and a new volume record for July. Backed by that performance, the Nissan division also set a new July benchmark for overall car sales—with some additional input from the Nissan Sentra's 9,888 deliveries (+13.3 percent) and a typically strong outing from the Nissan Versa, which continued as the subcompact sales leader with 7,451 sales in July (+39 percent).
The two fastest Nissans were among the brand's fastest growers, too, as the Nissan 370Z accelerated sales by 18.9 percent and the Nissan GT-R raced out to a 128.6 percent sales increase; the two combined to put nearly 800 new Nissan sports cars on the road last month.
The Nissan Rogue was another sales star for the brand, notching its 14th consecutive month of sales records on the strength of 13,193 deliveries and a 17.2 percent step in the right direction. Nissan also leveraged the recent mini-trend toward increasing truck sales with three body-on-frame vehicles that scored double-digit improvements in sales last month:
Nissan Frontier—up 16.1 percent on 5,611 sales
Nissan Titan—increasing sales 11.4 percent with 2,028 deliveries
Nissan Pathfinder—a 12.4 percent sales jump, reflecting delivery of 2,515 vehicles
Setting the pace for Nissan's premium division—enjoying a 56.8 percent sales jump in July—was the Infiniti G Sedan, the recipient of an 88.8 percent bounce in deliveries and 6,078 sales.