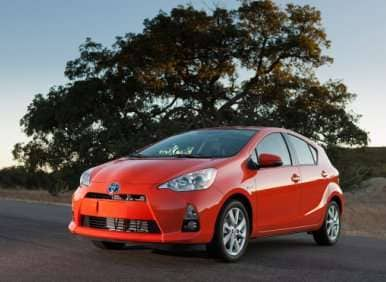 As safety-minded readers may recall, the Insurance Institute for Highway Safety (IIHS) earlier this year introduced a new testing procedure to its Top Safety Pick regimen. Called the "small overlap" test, it was designed to evaluate vehicle protection in head-on collisions in which the impact is concentrated on just one side of the vehicle's front end; as could happen, for example, if the vehicle strikes a telephone pole or tree. The scenario is an important one to consider, since the IIHS reports that almost 25 percent of the frontal crashes that involve fatalities or serious injuries occur in exactly those kinds of circumstances.
Well, after initially running just a small sample of vehicles through the new evaluation procedure—passed by both the Volvo S60 and Acura TL—the IIHS has begun implementing the test across a wider range of entries for the 2013 model year, starting with some of the country's most popular cars.
The first round of testing saw 11 "Midsize moderately priced cars" and two "Midsize luxury cars" do well enough to earn the IIHS' newest accolade—Top Safety Pick+—although the list of winners may surprise some folks.
2013 IIHS Top Safety Pick+: Leading the Way
The short story here is a simple one: The IIHS is now putting vehicles through the small-overlap test in addition to its traditional quartet of evaluations for front (moderate overlap), side, rear and rollover safety protection, and earning the new Top Safety Pick+ honor requires that they score at least "good" grades in four of the five tests; at the same time, the can score no lower than "acceptable" in any one individual procedure.
The inaugural batch of vehicles accomplishing this feat and earning Top Safety Pick+ status included: 
Acura TL
Honda Accord Sedan
Honda Accord Coupe
Nissan Altima Sedan
Subaru Legacy
Subaru Outback
Suzuki Kizashi
Volkswagen Passat
Volvo S60
(But remember, for what it's worth, the Acura TL and Volvo S60 actually completed the small-overlap test earlier this year.) 
Now, there are—obviously—some glaring omissions from the list, and it's not because some of the usual suspects haven't been evaluated yet. The Chevy Malibu, Hyundai Sonata, Toyota Camry, Toyota Prius v and Volkswagen Jetta were all found wanting in the small overlap test, with the Toyota products in particular coming in for criticism.
On the other hand, all five of those vehicles did earn the "regular" Top Safety Pick awards for 2013, based on their performance in the IIHS' other testing procedures. Speaking of which, all 117 of those vehicles can be found on the next pages.
(It's also worth pointing out that although the Kizashi did receive a "good" rating in the small-overlap test, it hasn't qualified for the original Top Safety Pick honor because it earned an "acceptable" rating on the IIHS rollover roof-strength test. And sadly, it never will, since Suzuki is exiting the U.S. marketplace.)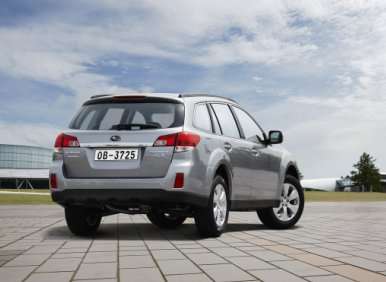 2013 IIHS Top Safety Picks: The Full List
At least for this year, the IIHS also is continuing to recognize the vehicles that have passed its traditional evaluations for front crash protection in moderate-overlap situations, as well as for side, rear and rollover protection, with the latter characteristic based on a roof-strength test. Using the IIHS' own segmentation what follows is the full list of 2013 IIHS Top Safety Picks as of Dec. 20, 2012. The Institute will continue to add new vehicles to the list throughout the following year, as it tests most—although not all—of the new model year's vehicles. Naturally, Autobytel will provide updates as the list of winners grows.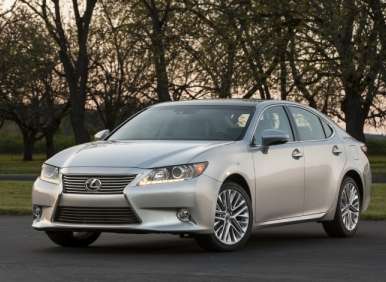 2013 IIHS Top Safety Picks: Minicars
Fiat 500, Ford Fiesta, Honda Fit, Nissan Versa Sedan, Toyota Yaris (five-door hatch only)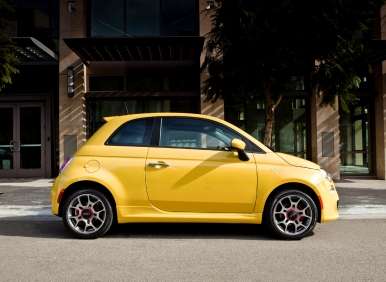 2013 IIHS Top Safety Picks: Small Cars
Acura ILX, Chevy Cruze, Chevy Sonic, Chevy Volt, Dodge Dart, Ford Focus, Honda Civic Sedan, Honda CR-Z, Honda Insight, Hyundai Elantra, Kia Forte Sedan, Kia Soul, Lexus CT 200h, Mazda3, MINI Cooper Countryman, Mitsubishi Lancer (but not Ralliart or Evo variants), Nissan Cube, Nissan Juke, Scion FR-S, Scion tC, Scion xD, Subaru BRZ, Subaru Impreza, Subaru XV Crosstrek, Toyota Corolla, Toyota Prius, Toyota Prius c, Volkswagen Golf (five-door hatch), Volkswagen GTI (five-door hatch)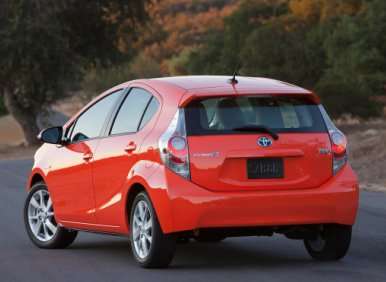 2013 IIHS Top Safety Picks: Midsize Moderately Priced Cars
Audi A3, Buick Verano, Chevrolet Malibu, Chrysler 200*, Dodge Avenger*, Ford Fusion*, Honda Accord Coupe*, Honda Accord Sedan*, Hyundai Sonata*, Kia Optima*, Nissan Altima Sedan*, Subaru Legacy*, Subaru Outback*, Toyota Camry, Toyota Prius v, Volkswagen Jetta Sedan, Volkswagen Jetta SportWagen, Volkswagen Passat*, Volvo C30
*Denotes Top Safety Pick+ winner.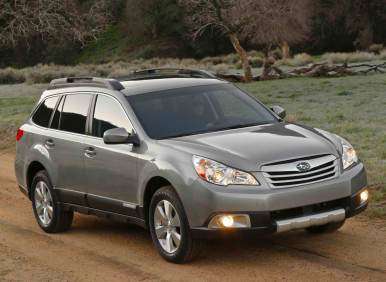 2013 IIHS Top Safety Picks: Midsize Luxury/Near Luxury Cars
Acura TL,* Acura TSX, Audi A4, BMW 3 Series Sedan, Lexus ES, Mercedes-Benz C-Class, Volkswagen CC (but not models with all-wheel-drive and a V6), Volvo S60*
*Denotes Top Safety Pick+ winner.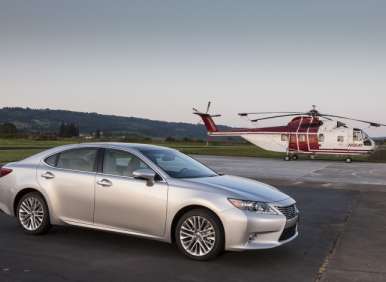 2013 IIHS Top Safety Picks: Large Family Cars
Buick LaCrosse, Buick Regal, Chrysler 300, Dodge Charger, Ford Taurus, Hyundai Azera, Toyota Avalon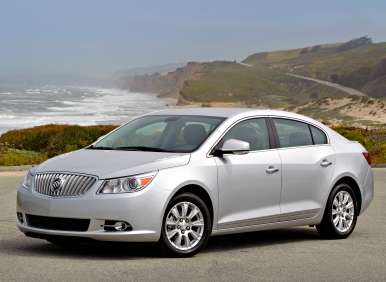 2013 IIHS Top Safety Picks: Large Luxury Cars
Audi A6, BMW 5 Series (but not models with all-wheel drive and a V8), Cadillac CTS Sedan, Cadillac XTS, Hyundai Equus, Hyundai Genesis, Lexus GS, Lincoln MKS, Mercedes-Benz E-Class, Volvo S80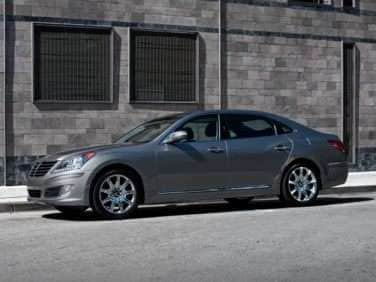 2013 IIHS Top Safety Picks: Small SUVs
Ford Escape, Honda CR-V, Hyundai Tucson, Jeep Patriot (with available side torso airbags), Kia Sportage, Mazda CX-5, Mitsubishi Outlander Sport, Subaru Forester, Volkswagen Tiguan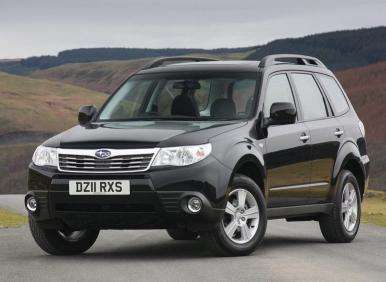 2013 IIHS Top Safety Picks: Midsize SUVs
Chevy Equinox, Dodge Durango, Dodge Journey, Ford Edge, Ford Explorer, Ford Flex, GMC Terrain, Honda Crosstour, Honda Pilot, Hyundai Santa Fe, Jeep Grand Cherokee, Kia Sorento, Subaru Tribeca, Toyota 4Runner, Toyota Highlander, Toyota Venza