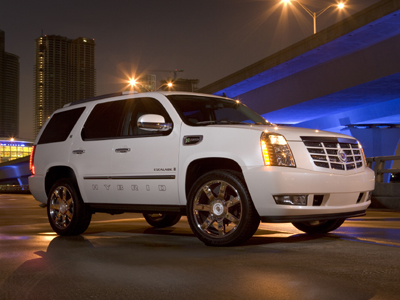 High gasoline prices will never eliminate the fact that many people simply need an SUV or crossover for family hauling duties. A quick review reveals that there are many new SUVs and crossovers to choose from, too many in fact, and many manufacturers offer more than one than one SUV in the segment. With such a mind-boggling array of choices, making the right one can be hard. MyRide, to the rescue! We've selected 21 vehicles that cut a wide swath across price ranges and include crossovers and body-on-frame SUVs. We started with the EPA's market class ratings, then filtered it through our own star SUV ratings. The upshot is that there are a lot of very good SUVs and crossovers to choose from, for buyers from all walks of life, needs and budgets.
By Keith Buglewicz Photo credit: Oliver Bentley, Manufacturers
Page 2
Take note of this: The Buick Enclave crossover outranks every other car on this list, with the exception of a Mercedes-Benz suv costing thousands more. This is a great hauler: Luxurious, beautifully executed and assembled, and flat out enjoyable to drive. Its drawbacks are few – we wish gas mileage were better – but they're outweighed considerably by its merits. If you're shopping for a luxury-level crossover and the Buick Enclave isn't on your list, put it there.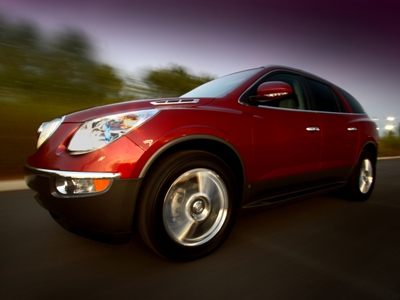 Page 3
With a new BlueTec diesel engine, the Mercedes-Benz GL-Class of full-size, three-row SUVs is one of the most comprehensive on the planet. Thanks to the BlueTec diesel, the GL-Class offerings now include a fuel-saver, a V-6 version for mid-range hauling, and even an AMG-tuned high performance GL. It costs a bundle, but not quite as much as you may expect for a luxury suv with a three-point star.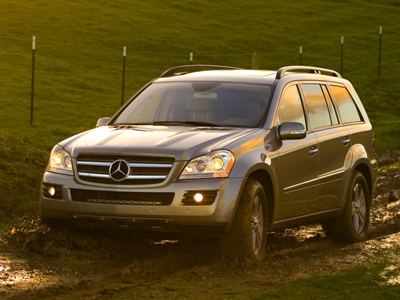 Page 4
The Acura MDX crossover offers up a surprising combination of comfort, luxury, performance and passenger space. While the MDX exterior styling may be controversial, and the dash sports too many buttons, it's easy to get accustomed to both once you've driven this big seven-passenger hauler. With a 300 horsepower V-6 and manual control of the five-speed automatic, the Acura MDX SUV is a sporty ride for those with more than one friend.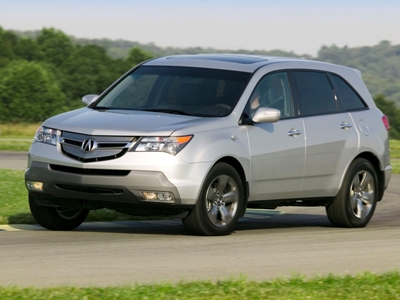 Page 5
Little brother to the Acura MDX, the RDX crossover sports many of the same advantages, just in a smaller SUV package. The 240-horsepower turbocharged four-cylinder engine provides plenty of scoot, and the handling is also quite good. The RDX only seats five, but they're all treated to first-class trimmings. The driver, of course, gets to have the most fun, thanks to the Acura RDX's sharp responses and long list of techno-gadgets.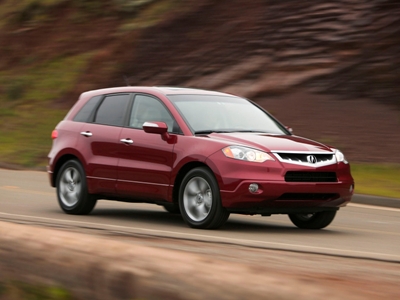 Page 6
The BMW X5 crossover was the first utility vehicle to show us that big and boxy didn't have to be at the expense of driving pleasure. That continues today with the new X5 SUV, which offers more power, a nicer interior, more room and even more fun behind the wheel. Sure, we wish the X5 had more room in the third row, but we'll forgive that because of the thrill we get behind the wheel.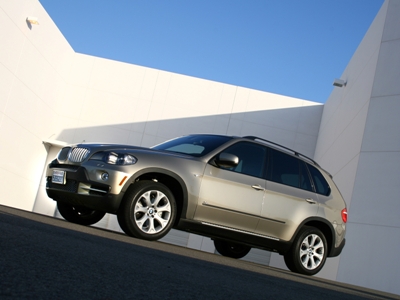 Page 7
Yes, they span different markets and prices, but fundamentally the 2008 Chevrolet Tahoe, GMC Yukon and Denali and Cadillac Escalade are the same SUV. Luckily, it's a darn fine SUV, with a wide range of luxurious options packages, power choices, including a relatively thrifty hybrid and styling to suit nearly anyone's tastes. Let's not forget the huge interior, generous cargo room – at least with the seats folded – and comfortable driving these big boys offer up.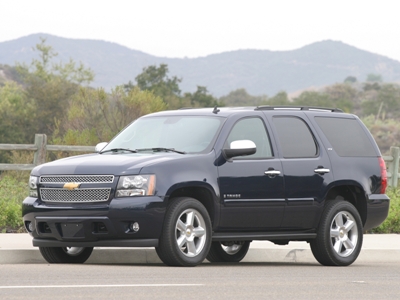 Page 8
The Ford Flex is positioned in an even grayer area than most crossovers, skewing closer to station wagons than SUVs. Still, the Flex is a cleverly styled and outfitted vehicle, with room for seven, good fuel economy and plenty of cargo space. Plus there are interesting options, such as a refrigerator in the second row, and of course Ford's Sync technology.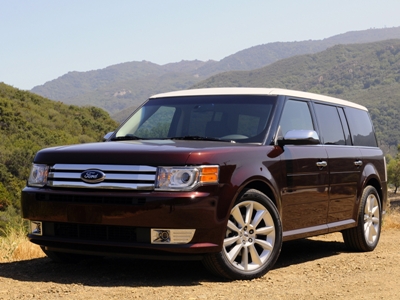 Page 9
Siblings to the Buick Enclave crossover, the GMC Acadia and Saturn OUTLOOK SUVs cost less, offer not quite as many luxury goodies, but provide all the basic goodness of the Buick version. Like the Enclave, the Outlook and Acadia deliver up real seating for up to seven thanks to an easy-to-access third row, and good cargo space behind that row as well. Prices for the Outlook and Acadia are within shouting distance of each other, with the Saturn slightly less than the GMC, but either way you get a lot of crossover for the money.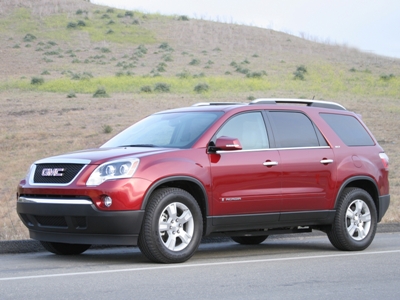 Page 10
Honda had a tough act to follow with the second-generation Pilot: The first-generation Pilot. However, the new Honda Pilot crossover improves on that vehicle in virtually every way, and introduces features that are so clever and obvious – such as a two-tier cargo management system behind the third row of seats – that SUV competitors are probably scrambling to match them. The Pilot also comes in a new Touring trim level that ups the luxury ante without breaking the bank.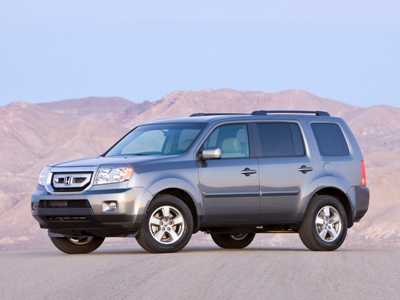 Page 11
Elsewhere in the world, what we call the Lexus GX 470 is the Toyota Land Cruiser, and it's available with plasticky interiors, diesel engines and a decided lack of luxury. What we call a Land Cruiser is an entirely different vehicle, so don't be confused. The important thing is that this Lexus SUV is a sweet-riding, comfortable, luxury-packed hauler that looks good on the way to the opera, ski lodge or a private wine tasting somewhere far, far off road.