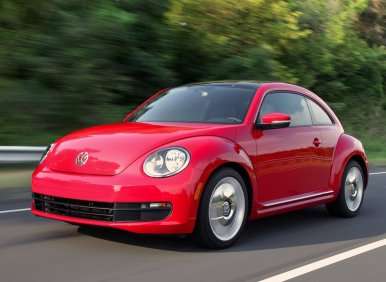 You know, there was a time when you couldn't find the words "Volkswagen" and "value" in the same sentence unless they were separated by the phrase "is lacking in." Today, however, it's a different story: The Volkswagen Group (including Audi) has just been named the top-rated automaker in Strategic Vision's 2012 Total Value Index, a title it has now captured for four consecutive years.
VW was followed by Hyundai (and Kia), Honda (and Acura), and Ford (and Lincoln), in that order, with the Chrysler Group (including Dodge, Fiat, Jeep, Ram and SRT) earning praise as the most improved automaker in the annual study.
This year's Total Value Index was based on survey responses from more than 77,000 owners of new vehicles purchased between September 2011 and June 2012, and relies on proprietary "ValueCentered psychology and research methods" to provide a holistic measure of which vehicles offer the most value to consumers. This year's results also provided some new insight into what factors add the most value to today's cars and truck.
"[I]nnovation is the strongest single predictor of which cars, brands and corporations are seen as the best value, or Total Value in our study," according to Alexander Edwards, president of Strategic Vision. Of course, as Edwards clarified, the key here is "'True Innovation' … innovation that is rich and impactful, intuitive, motivational, in-depth and is able to trigger description by the user in great specificity."
Be that as it may, here's a quick look at Strategic Vision's Total Value Award winners for 2012:
Strategic Vision Total Value Awards: Volkswagen's Value Victory
Volkswagen and Audi combined to score seven segment winners in the 2012 Strategic Vision Total Value Awards, but it must be noted that, for VW, neither of its high-volume, U.S.-friendly models—the VW Jetta or VW Passat—were among them. Instead, the brand's leaders included the VW Golf in the "Small Multi-Function" category, the VW Jetta SportWagen (riding on a different platform than the Jetta sedan) in the "Mid-Size Multi-Function" class, the VW CC in the "Large Car" rankings, and the VW Eos in the "Convertible" segment.
Now, the old saying goes that any victory is a good victory, but I'm sure Volkswagen would like to see its newest sedans earning more in the way of third-party honors. Given Strategic Vision's emphasis on innovation, though, that might change once the 2013 VW Jetta Hybrid hits the market. The first turbocharged compact hybrid in America just got its first report card from the EPA and rang up grades of 42 mpg city/48 mpg highway/45 mpg combined.
On the premium side of the ledger, Audi was called out as No. 1 for value among luxury brands, thanks to Total Value Award winners like the Audi Q5 (Near-Luxury Utility), Audi Q7 (Luxury Utility) and Audi A3 (Luxury Multi-Function). In addition, the four-rings brand was the most improved luxury make in the index.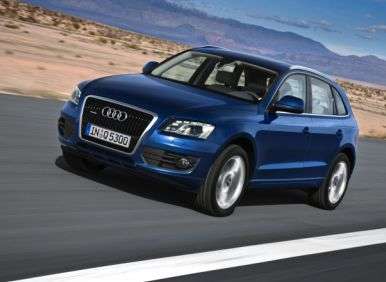 Strategic Vision Total Value Awards: Hyundai Harvests Five Winners
Hyundai and Kia—which are both owned by the same parent company—garnered five segment winners, backed explicitly by the brands' penchant for innovation. Once again speaking for Strategic Vision, Edwards pointed out that: "[W]hen we looked at our Innovation Factor Score (IFS) and trended it, the results were much like a crystal ball. Value is viewed as a far cry from the cheapest car with the best MPG. We looked at the major corporations by their IFS, and the results spoke loudly. Hyundai Corporation (which includes the Kia brand) increased its IFS by 20 points since 2008, and today its Total Value segment leaders … have some of the highest scores in the entire industry."
For 2012, those leaders included:
Hyundai Elantra—Small Car
Hyundai Sonata—Mid-Size Car
Hyundai Equus—Luxury Car
Kia Sportage—Entry Utility
Kia Sorento—Mid-Size Traditional Utility
The Equus also had the top overall score in the 2012 Total Value Index.
However, there is an important caveat when it comes to Hyundai and Kia; the Total Value Index was calculated using customer responses from before the brands were discovered misreporting their fuel-economy numbers. It will be interesting to see how that affects the two brands going forward, if at all.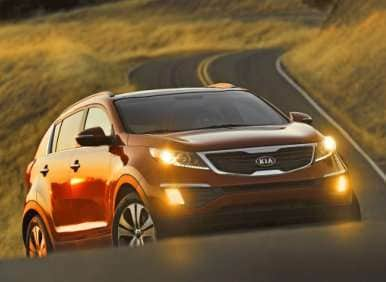 Strategic Vision Total Value Awards: Honda Has Two
Honda earned the No. 3 spot on the Total Value Awards list, two individual category prizes and one important warning from Strategic Vision. Although the Honda Odyssey took home its fifth consecutive Total Value Award in the Minivan segment, and the Honda Ridgeline continued its run as the leader in the Standard Pickup category, Strategic Vision reported that "American Honda Motor continues to do well in Total Value, but did not have the increasingly important leading Innovation Factor Score that foreshadows leading Value."
Added Edwards: "Corporations like Honda ... must be careful when the driving force in the algorithm for their score is mostly Resale Value and MPG factors. Both of these factors are important, but are increasingly becoming 'up-for-grabs' to the accelerated competition."
On the other hand, Honda did just set an all-time November sales record, as did the 2012 Honda Civic, while the all-new 2013 Honda Accord and heavily revised 2013 Civic are now at dealerships.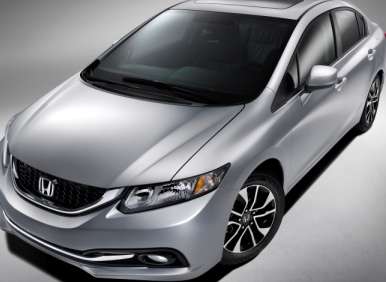 Strategic Vision Total Value Awards: SYNC—or Swim?
Ford did finish behind Honda in terms of overall Total Value scores, but the Blue Oval actually had one more segment winner and seems to be headed in the opposite direction as Honda—for a rather surprising reason: "Ford Motor Company may have experienced some innovation growing pains with SYNC, but there's little question that buyers are appreciating the overall innovation and value benefits, as can be seen in segment leaders Flex, F150, F250/350 and six other models that all finish in the top four vehicles of their respective segments."
(Note: The Ford Flex bested all other competition in the Mid-Size Crossover Utility segment, with the Ford F-150 and Ford F-250/F-350 earning honors in the Full-Size and Heavy-Duty Pickup classes, respectively.)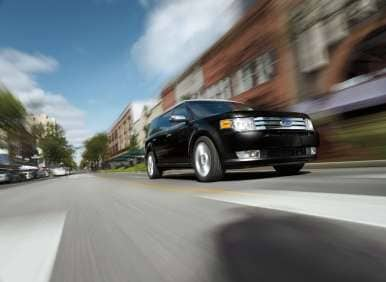 2012 Strategic Vision Total Value Index: Other Winners
Strategic Vision also had one more prize in store for automakers in this year's 2012 Total Value Awards: A "Special Category" win for the Chevrolet Volt.
"The Volt has the second highest Total Value score in the industry, and along with short- and long-term economic factors being strong, it had an IFS of 93 or nearly perfect innovation, as viewed by its buyers," reported the study.
Also winning their segments in this year's Total Value Index:
Lexus ES 350—Near-Luxury Car
Porsche Panamera—Luxury Multi-Function (in a tie with the Audi A3)
MINI Coupe—Specialty Coupe
Chevrolet Corvette—Premium Coupe
BMW Z4—Premium Convertible/Roadster
GMC Yukon XL—Large Utility
Land Rover Range Rover Evoque—Near-Luxury Utility (in a tie with the Audi Q5)
BMW X6—Luxury Utility (in a tie with the Audi Q7)