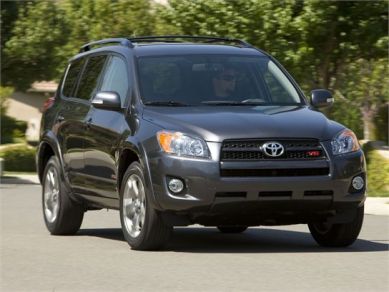 Want to know what people are thinking, shopping, buying, or otherwise just curious about? Don't waste money with expensive polls: Just ask Google. The ubiquitous search engine is more than just a way to find stuff online. Look at what people are searching, and you suddenly have the biggest, most egalitarian set of poll data in the world. We wanted to know what YOU were looking for, so we checked Google stats and found the top 10 hottest fuel sipping crossover SUVs on the web. We discovered that, not surprisingly, four-cylinders reigned supreme, but hybrids weren't ranked as highly as you might guess.
By Keith Buglewicz and Elliot Darvick Photo Credit: Toyota
Page 2
$34,700 - $41,020
We're not too surprised to see the Toyota Highlander Hybrid on this list. However, we were a little surprised that it didn't rank higher. After all, the words "Toyota" and "Hybrid" seem to go hand in hand. Our own experience with the Toyota Highlander Hybrid was a little underwhelming – we struggled to get 21 mpg – but as the only hybrid three-row crossover out there, it's sure to attract its share of attention.
Photo Credit: Toyota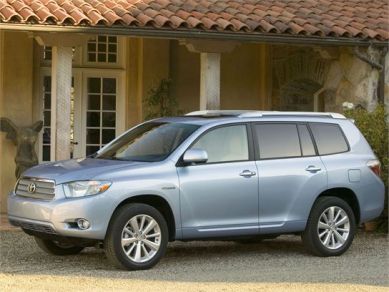 Page 3
$29,305 - $33,385
Like the Toyota Highlander Hybrid, the Ford Escape Hybrid is just about the only game in town for those looking for a true hybrid compact crossover (the Saturn VUE hybrid doesn't quite cut it). Our biggest qualm with the Escape Hybrid is the expense: At $30,000, you can just get a fuel-efficient four-cylinder crossover with money to spare.
Photo Credit: Ford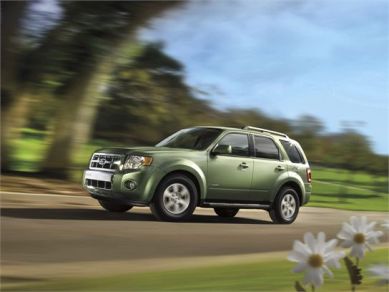 Page 4
$17,715 - $23,825
We haven't had many kind words for the Jeep Compass crossover since it came out two years ago, and have criticized its styling, noise levels and overall lack of refinement. However, it does offer up a couple of compelling advantages: It's cheap, and it sips gas. There is some hope: Jeep has upgraded the Compass interior for the 2009 model year, addressing one of our biggest complaints.
Photo Credit: Jeep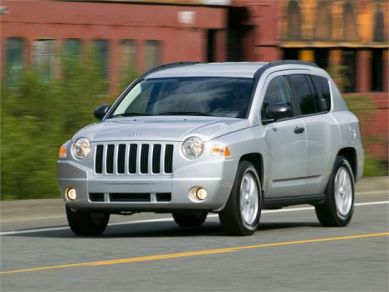 Page 5
$16,790 - $23,230
The Jeep Patriot crossover shares its underpinnings with the Jeep Compass, and not surprisingly, we're not particularly fond of the Patriot, either. Despite its shortcomings, the Jeep Patriot has the same advantages as the Compass – fuel economy and a low price – as well as SUV off-road ability when properly equipped. It also gets a new interior for '09, which may help cut down on our griping.
Photo Credit: Jeep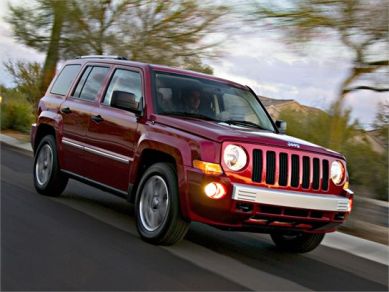 Page 6
$22,310 - $31,500
Considering the Ford Escape handily outsells the Mercury Mariner crossover, we were surprised to see the Mercury ranked higher than the Ford. Maybe the marketing campaign is starting to get through. Whatever it is, what we said about the Ford Escape applies to the Mercury Mariner: It comes in a hybrid version, making it one of the only compact hybrid crossovers available.
Photo Credit: Mercury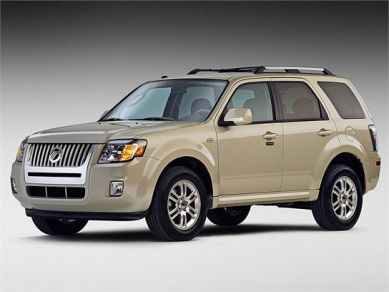 Page 7
$17,930 - $23,830
Like the Jeep Patriot and Compass, we've had few kind words for the Chevrolet HHR. Mostly, we're not very fond of the exterior and interior styling, or the overall assembly of the vehicle. However, in tough times, the little wagon's advantages of people and things hauling combines with decent fuel economy to put it on more shopping lists. Either that, or the HHR SS performance crossover SUV is getting a lot more attention than we expected.
Photo Credit: Chevrolet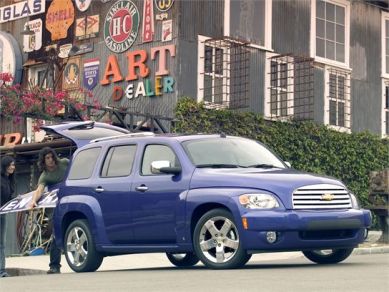 Page 8
$21,095 - $28,795
The Honda CR-V is consistently one of the best – if not the best – selling cars in its class. It offers up good fuel economy, a reputation for reliability, and a comfortable and roomy interior. The exterior styling takes a little getting used to, and honestly, even though the Honda CR-V is into its third year we're not huge fans. Still, its merits far outweigh its peculiar styling, and we surely understand why this crossover is so high on people's lists.
Photo Credit: Honda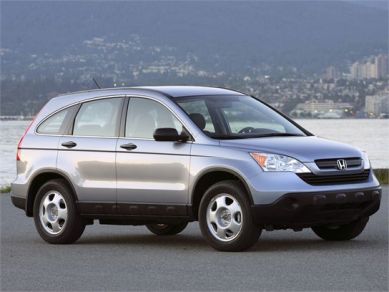 Page 9
$20,220 - $23,010
The 2009 Nissan Rogue is one of those cars that does nothing wrong, but doesn't make a really compelling case for itself, either. We like the low price, and we like the good fuel economy. We wish the Nissan Rogue had more memorable styling, a nicer interior and a little more power, but hey, whaddaya want for 20 grand?
Photo Credit: Nissan
Page 10
$19,995 - $28,195
The 2009 Subaru Forester is all-new this year, expanding on its strengths of a roomy interior, standard all-wheel drive and – in turbocharged versions – some driving fun. The Forester also has some decent off-road ability. And even though it's not a stump puller, its high ground clearance and all-wheel drive give the Subaru Forester an advantage.
Photo Credit: Subaru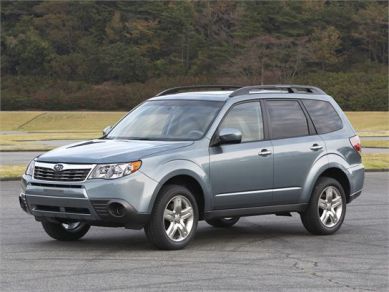 Page 11
$21,500 - $27,810
Toyota went a little nuts when it introduced the current-generation RAV4 crossover SUV. Bigger, heavier, more powerful and offering an optional third row, the Toyota RAV4 encroached on the previous-generation Toyota Highlander. Still, if you're looking for inexpensive and fuel efficient crossover hauling, the four-cylinder RAV4 is a good deal, and it's easy to see why it's at the top of this list.
Photo Credit: Toyota