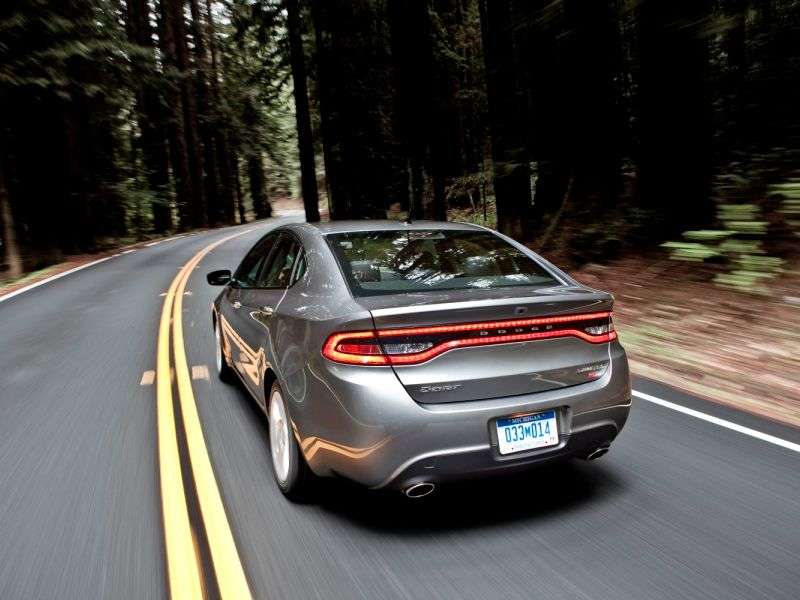 Dodge is an automotive brand that has seen a number of changes made to it in the past few years to help better define its identify and reach its core group of customers.  Under the tutelage of parent company Fiat (now better known as Fiat Chrysler Automobiles), Dodge has seen its Ram trucks separated from the herd and repatriated as a separate division, leaving the domestic manufacturer to focus on cars and people movers like SUVs, crossovers, and minivans.  It's also lost the Viper, a high performance coupe that was once at the apex of the Dodge lineup, to the upstart SRT brand.
Fortunately for Dodge fans, the automaker is still going strong with a diverse portfolio of interesting automobiles that cover a wide range of needs and lifestyles.  Let's take a quick look at the Dodge lineup and see just what, exactly, it has to offer new car buyers.
01. 2014 Dodge Avenger
The 2014 Dodge Avenger serves as the brand's mid-size family car, and it's a four-door option with a bit of styling advantage over some of its more drab competitors.  The base Dodge Avenger SE starts at an MSRP of $20,595, while the top-tier Avenger R/T features a window sticker of $25,795.  The R/T also comes with a sporty suspension, heated leather seats, and a more aggressive look than the entry-level edition of the car.  In between, there's the nicely-equipped Avenger SXT (MSRP $22,695).
Under the hood, the 2014 Dodge Avenger starts out with a 2.4-liter, four-cylinder engine that's good for 173 horsepower.  Transmission choices for this motor include a four-speed and a six-speed automatic, with the latter delivering 20-mpg in city driving and 31-mpg on the highway.  Stepping up to the Avenger R/T sees the installation of a 283 horsepower, 3.6-liter V-6 paired exclusively with a six-speed automatic.  Fuel economy figures for the larger engine shows as 19-mpg around town and 29-mpg on the highway.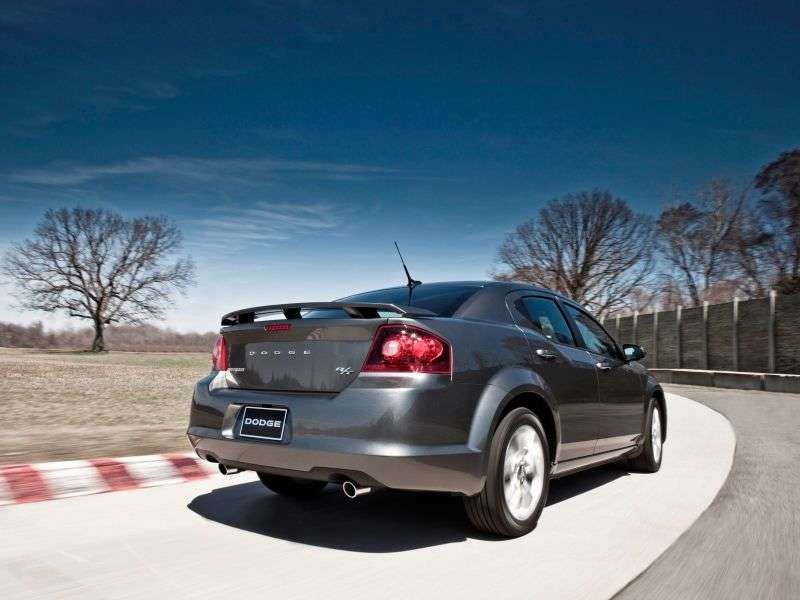 02. 2014 Dodge Challenger
The 2014 Dodge Challenger is a retro-themed muscle coupe that stands apart from rivals like the Ford Mustang and Chevrolet Camaro by virtue of its size.  Starting at an MSRP of $26,295, the Dodge Challenger is one of the few mid-size coupes that combines affordability with comfort for as many as four passengers, as the two-door's rear seat is actually adult-friendly.  Of course, if you're more interested in performance than commuting, the Challenger R/T (MSRP $30,495) is on-hand to provide stiffer shocks and springs, more aggressive looks, and access to options like the R/T Super Track Pak.  All told, there are six different models of Challenger to choose from.
The 2014 Dodge Challenger makes the brand's Pentastar V-6 its base engine, and this 3.6-liter unit produces 305 horsepower.  Surprisingly, a five-speed automatic is the only transmission available with the six-cylinder mill, which delivers fuel mileage of 18-mpg city and 27-mpg highway.  The Challenger R/T's robust 5.7-liter Hemi V-8 churns out 376 horsepower and 410 lb-ft of torque, and it offers the choice between either a six-speed manual or a five-speed automatic gearbox (with fuel economy listed at 16-mpg city and 25-mpg highway).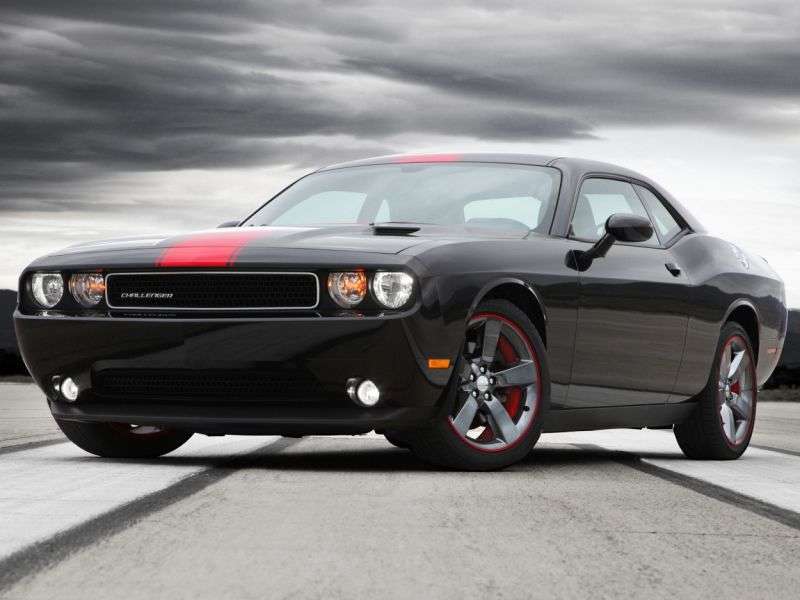 03. 2014 Dodge Charger
The 2014 Dodge Charger provides full-size sedan thrills to family buyers who want something a little out-of-the-ordinary in their next commuter car.  Sharing much of its platform with the Challenger muscle car, the Dodge Charger features malevolent looks and a rear-wheel drive architecture (also available with all-wheel drive) that gives it a handling advantage over several of its contemporaries.  It additionally counts a spacious interior and as many as seven different models ranging in price from $26,495 (Charger SE) to $36,995 (Charger R/T Max).
Like the Challenger, the 2014 Dodge Charger makes use of a 3.6-liter, V-6 engine, but one that drops to a still-generous 292 horsepower (a special 300 horsepower edition is optional).  A five-speed automatic transmission is standard with the six-cylinder Charger, although an eight-speed auto is available, and fuel economy for the latter gearbox is listed at 19-mpg around town and 31-mpg on the highway.  The Charger R/T benefits from a 5.7-liter, eight-cylinder Hemi motor that thunders out 370 horsepower and 395 lb-ft of torque, managed by a five-speed automatic.  Fuel economy for the V-8 is rated at 16-mpg city and 25-mpg highway.
04. 2014 Dodge Dart
The 2014 Dodge Dart is the automaker's most affordable model, and it fills the entry-level compact sedan niche with a Euro-inspired offering based on a platform from corporate partner Alfa Romeo.  The stylish Dodge Dart (which starts at an MSRP of $15,995) offers five different models, including the sporty GT (MSRP $20,995) and the upscale Limited (MSRP $22,995).
The 2014 Dodge Dart provides a slew of four-cylinder engine options for prospective buyers.  A 2.0-liter serves as the least expensive option, featuring 160 horsepower and fuel mileage of 25-mpg city and 36-mpg highway, while a 1.4-liter, turbocharged mill is the next step up at 160 horsepower and a whopping 28-mpg around town and 41-mpg on the highway.  The most powerful version of the Dart features a 2.4-liter motor that generates 184 horses and 171 lb-ft of torque, along with fuel economy figures of 23-mpg city and 33-mpg highway.  Each engine can be mated to either a six-speed manual or a six-speed automatic transmission, with the turbo swapping in an automated manual for the traditional torque-converter design.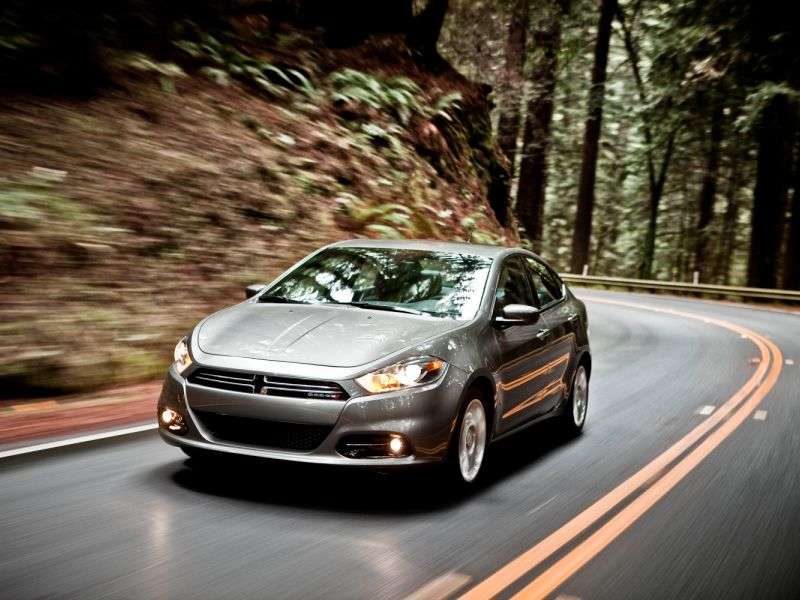 05. 2014 Dodge Durango
The 2014 Dodge Durango has been updated for the current model year, with sleeker looks, a nicer interior, and better technology options leading the way for the full-size SUV.  The Dodge Durango is unique in its class, offering three rows of seating, excellent towing capacity (up to 7,400 lbs), and as much as 84.5 cubic feet of total cargo space.  All of this is accomplished with a unibody platform that is more car-like than that of a standard truck-based sport-utility vehicle.  With five models of Durango available, it's possible to stick to the well-equipped basics of the SXT trim (MSRP $29,795) or opt for the full-on luxury of the Citadel (MSRP $40,995).
The 2014 Dodge Durango also debuts an eight-speed automatic transmission, which can be paired with either the SUV's 3.6-liter V-6 (up to 295 horsepower and 260 lb-ft of torque) or its available 5.7-liter Hemi V-8 (360 ponies and 390 lb-ft of twist).  Two different four-wheel drive systems are on offer with the Durango, with the V-8 featuring the option of a true low-range transfer case, and fuel economy checks in at 18-mpg city and 25-mpg highway for the six-cylinder and 14-mpg city and 23-mpg highway for the V-8 in rear-wheel drive form.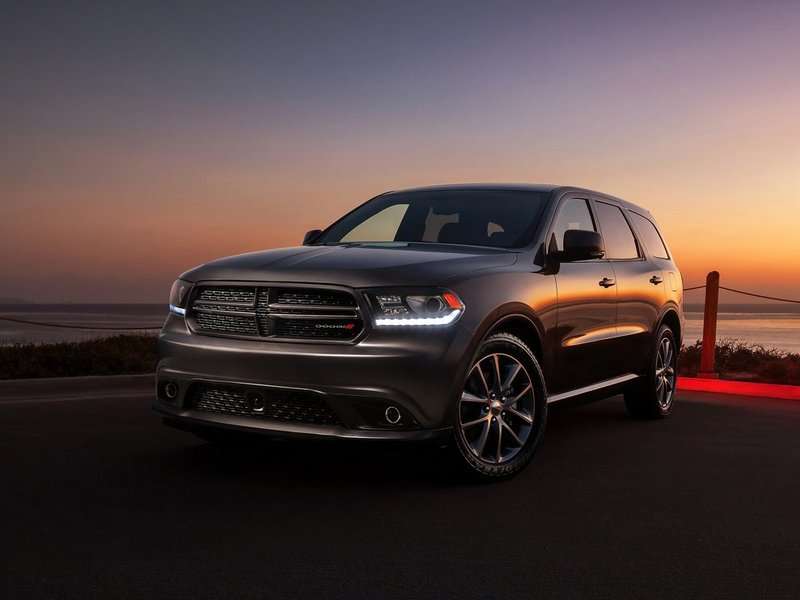 06. 2014 Dodge Journey
The 2014 Dodge Journey presents a middle ground between full-blown minivan ownership and parking a large crossover in the driveway.  The Dodge Journey's six-passenger seating (across three rows) and just under 70 cubic feet of total interior storage space make it a practical model, while its available all-wheel drive and curvy sheet metal differentiate it from the majority of vans currently on the market.  There are six editions of the Journey that can be ordered from Dodge, with the base American Value Package (AVP) starting at just $19,995.
The 2014 Dodge Journey is initially powered by a 2.4-liter, four-cylinder engine that has been tuned to provide 173 horsepower, and which is unfortunately paired with an older, four-speed automatic transmission.  This explains its fuel mileage rating of 19-mpg city and 26-mpg highway - very close to the 17-mpg around town and 25-mpg on the highway offered by the Journey that features the crossover's available V-6.  The 3.6-liter unit delivers 283 horsepower and 260 lb-ft of torque, is shifted via a modern six-speed automatic, and makes all-wheel drive available as an option.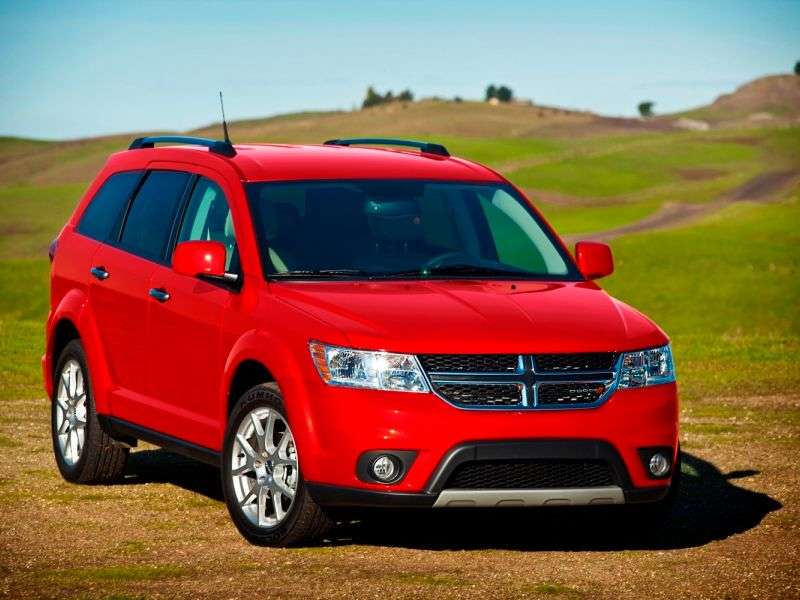 07. 2014 Dodge Grand Caravan
The 2014 Dodge Grand Caravan is an icon amongst minivans, going strong well into its third decade of providing families with the ultimate in daily practicality.  The Dodge Grand Caravan is affordably priced (starting at $19,995 for the AVP edition) and features the convenience of the Stow 'n Go seating feature.  This allows the second and third rows of seating in the eight-passenger van to fold flat into the floor and reveal 143.8 cubic feet of cargo space.
The 2014 Dodge Grand Caravan's sole engine option is a smooth 3.6-liter V-6 that generates 283 horsepower and 260 lb-ft of torque.  Front-wheel drive and a six-speed automatic transmission are standard with the minivan, which returns fuel mileage of 17-mpg in stop and go driving and 25-mpg on the highway.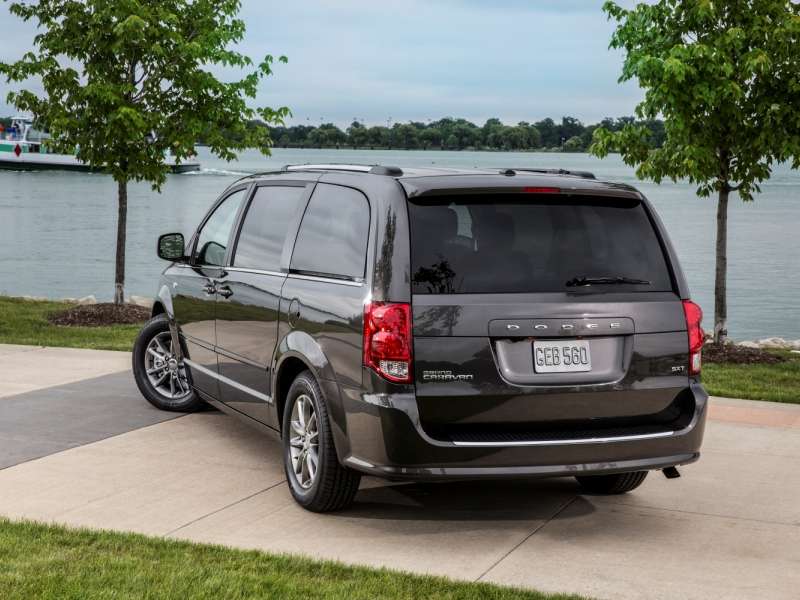 Chrysler
Standing alongside Dodge to provide a more upscale option for premium buyers is Chrysler, which offers the Chrysler 200 mid-size sedan and convertible, the Chrysler 300 full-size sedan, and the Chrysler Town & Country minivan.  Each of these models shares its basic platform with a member of Dodge's lineup, but includes greater luxury at a still-affordable price.  Look for Chrysler's list of available vehicles to expand in the near future, especially regarding the large crossover segment.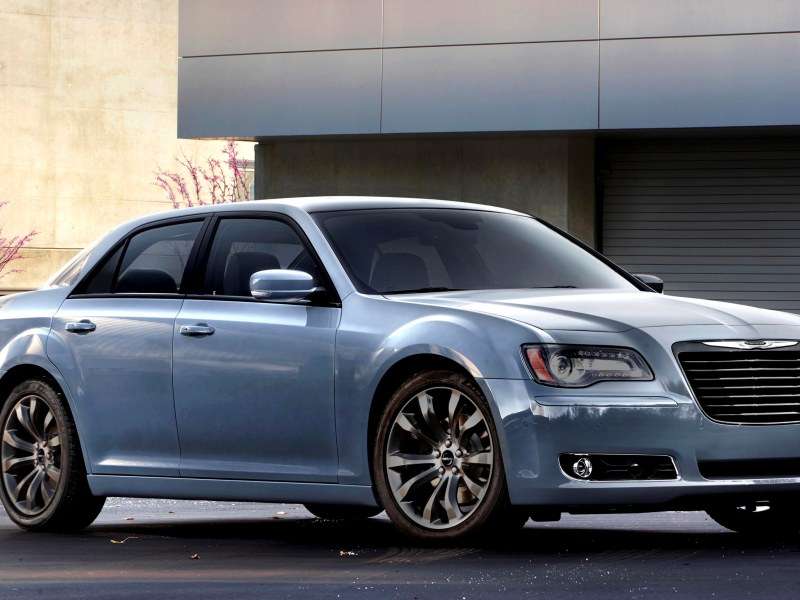 Jeep
If you're looking for a capable SUV, then Chrysler's Jeep brand is an excellent place to start.  Although entry-level compact models like the Jeep Compass and the Jeep Patriot might be a little long in the tooth, the all-new compact Jeep Cherokee, the recently-redesigned mid-size Jeep Grand Cherokee, and the always-popular Jeep Wrangler and four-door Jeep Wrangler Unlimited are well worth a look.  This is especially true if you need an unstoppable off-road rig that can double as a civilized daily driver.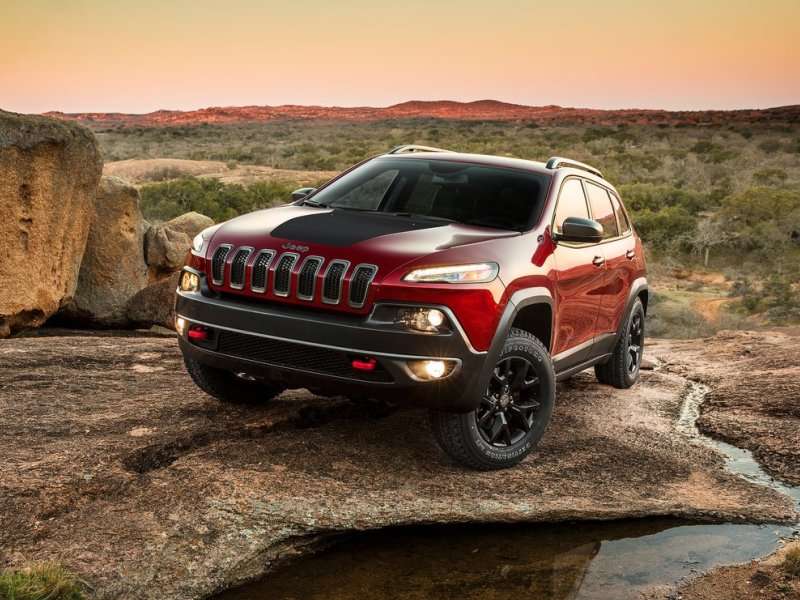 Fiat
Fiat's merger with Chrysler has had a huge impact on both automakers, but in the United States the Italian brand has limited its offerings to the Fiat 500 subcompact hatchback and its three derivatives: the Fiat 500C convertible, the Fiat 500e electric vehicle, and the Fiat 500L crossover.  You can also snag high-performance Abarth editions of the 500 and the 500c.  Up until now, Fiat has been content to share platforms with Chrysler, Dodge, and Jeep, without necessarily pushing too hard to build a broader image in America.