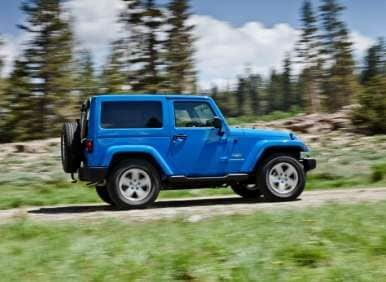 The damage from Hurricane Sandy extended to the U.S. auto market last month, as stiff headwinds limited overall October auto sales to a 6.9 percent growth rate on 1,092,205 deliveries.  And particularly hard-hit were the domestic-ish automakers. Only Chrysler was able to outpace the industry—thanks to a 10 percent October sales jump—while GM managed a 4.7 percent sales increase and Ford eked out a .4 percent advance.
On the other hand, it must be said that the Big Three did come up big in some of the industry's key segments. For example, on the car side of the business, the market's combined growth rate of 13 percent was surpassed by both Chrysler (+18 percent) and GM (+15.3 percent), while the Ford C-MAX enjoyed a fairly robust first full month on sale and helped the Blue Oval set an all-time October record for hybrid deliveries.
Other October auto sales highlights included …
October Auto Sales: Dodge Darts Ahead
The Chrysler Group sold 126,815 vehicles in October, an increase of 10 percent over the same month in 2011, and was led in both volume and growth by the Dodge brand—which, in turn, was led by an impressive performance from its car lineup. The Dodge Dart posted 5,455 sales during its initial October on the market; the Dodge Avenger achieved its sixth monthly sales record of the year, with 7,637 deliveries and a 7 percent step in the right direction; and the Dodge Charger reeled in 36 percent more buyers last month than in October 2011, delivering 4,924 units. The FIAT 500 (3,720 sales, +89 percent) and Chrysler 300 (5,183 sales, +40 percent) also excelled for the automaker during the previous month.
But unlike GM and Ford, both of which lost ground last month in terms of truck sales (as compared to the industry), Chrysler also found some notable growth among its non-car entries: The Ram pickup continues to be the fastest-growing full-sizer on the market, lifting sales by 20 percent, on 25,222 units, and also climbing into the No. 5 spot on the industry's October bestsellers' list.
Also firmly in the black for the Chrysler Group in October:
Chrysler Town & Country—8,281 sales, +31 percent,
Dodge Journey—5,955 sales, +18 percent*
Jeep Patriot—4,209 sales, +18 percent*
Jeep Wrangler—11,310 sales, +14 percent*
Dodge Caravan—10,603 sales, +49 percent
(*Indicates October sales record.)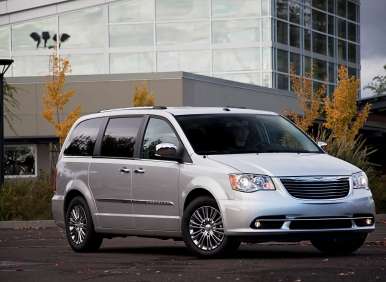 October Auto Sales: New Models Bring New Customers for GM
General Motors retained its usual position as the auto industry's volume leader in October, reaping 195,764 sales that were 4.7 percent higher than in the same month in 2011. And once again, looking at the company's specific results shows how the General is slowly but surely leveraging its next-gen cars to expand its business. Passenger-car sales for GM were up 15 percent in October—2 percent better than the industry as a whole—with sales of smaller models seeing a 72 percent improvement.
Certainly doing their share were the Chevy Sonic and Chevy Cruze: The former was good for 5,495 sales last month (+43.4 percent) and outsold its Ford, Toyota and Honda rivals, among others; the latter brought in 19,121 sales for a 33.8 percent improvement in the hard-fought midsize sedan segment.
The automaker also pointed to its growing family of all-new cars as a key factor in its October sales success. The Chevy Spark is proving American buyers are happy to purchase a city-car if it offers the right package, and scored 2,134 sales in October, and it was joined at dealerships last month by brand-new vehicles like the Cadillac ATS (1,266 sales), Cadillac XTS (2,540 sales), and Buick Verano (3,502 sales).
The Chevrolet Volt? Tack on another 2,961 sales for the pioneering extended-range electric vehicle, which delivered a 167.2 percent volume jump last month; on a year-to-date basis, Chevy has now sold 19,309 Volts this year, 285.9 percent more than at this stage in 2011.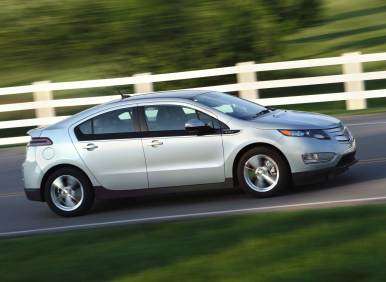 October Auto Sales: Ford C-MAX Sees Early Success
Good news was a bit harder to come by for the Blue Oval in October. Ford sales of 168,456 units were a little more than 600 beyond its 2011 total for the month and represented a minuscule .4 percent volume bump. However, like GM, Ford also benefited from an increasingly popular small-car lineup that combined for 25,493 deliveries and a 54 percent increase in volume.
Now, it must be pointed out the Ford Fiesta didn't exactly pull its weight last month. The subcompact entry reported 3,991 sales and a 3.2 percent drop in volume as compared to October of the past year, and its sales total for the first 10 months of this year has fallen by 22.6 percent. But the compact Ford Focus saw sales elevate by a steep 47.9 percent, backed by 18,320 deliveries, and the Ford C-MAX Hybrid came to the end of its first full month on the market with 3,182 sales. As Ford was eager to report, that mark is about 15 percent higher than the October sales of the C-MAX's top rival, the Toyota Prius v.  
Further Ford bright spots last month:
Ford Mustang—5,328 sales, +8.8 percent, and the best-selling muscle car in the country
Ford Explorer—13,538 sales, +12.9 percent
Ford F-Series—56,497 sales, +7.6 percent, and the best-selling vehicle in the country
Ford E-Series—8,082 sales, +18.7 percent
Ford Transit Connect—2,669 sales, +22.4 percent
Lincoln MKT—426 sales, +15.4 percent