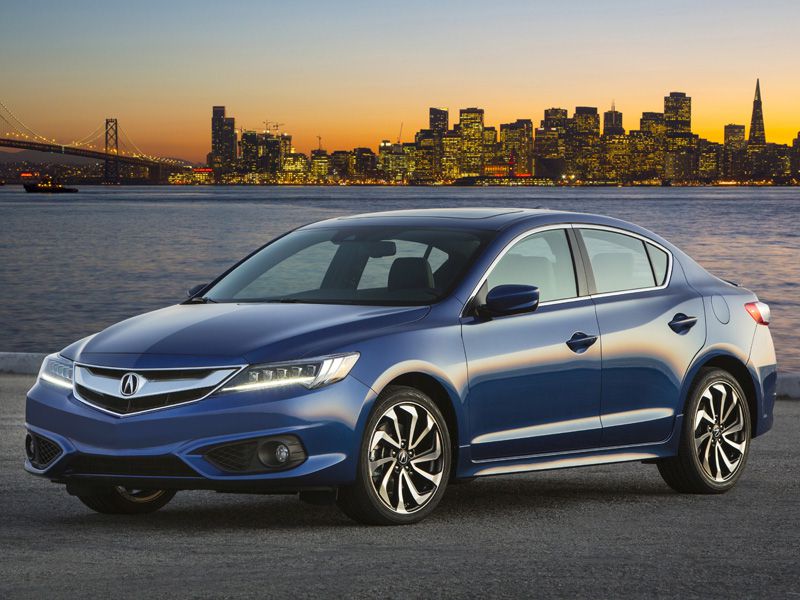 ABTL 2016 Acura ILX Photo ・ Photo by Acura
The luxury car price point is steadily moving lower as more of the prestige manufacturers introduce sub-$30,000 models to attract younger buyers. The idea is to pull them into the fold early in their careers and hold them as their incomes increase. In the past few years, the introduction of or updates to models such as the Acura ILX, Audi A3, Buick Regal, Chrysler 200, and Mercedes-Benz CLA demonstrate goodness in a luxury car can indeed be had at those prices. This has also affected cars farther upstream in price by upping the ante on higher priced models. As a result, there are more brilliant luxury cars under $60K available today than ever before. Here's a look at some of them.
2016 Audi A5 — MSRP $40,500
Easily one of the most handsome coupes on the road, Audi's A5 is a paragon of style, with a broad palette of available features housed in one of the most attractive interiors on the road. The Audi is also enjoyable to drive and exceptionally comfortable as well. Both the Coupe and Convertible can be had for less than $60K. The same holds true for the high performance S5 Coupe, though the S5 Convertible costs more.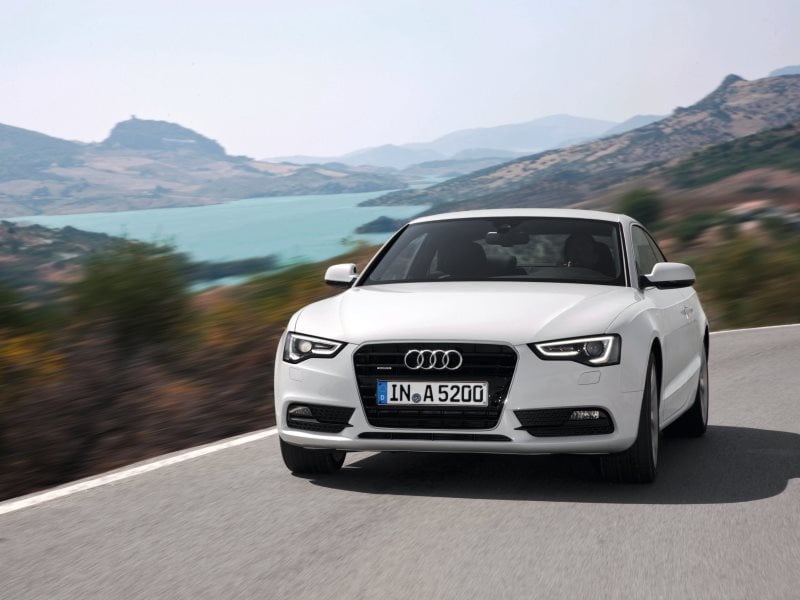 2016 Acura ILX — MSRP $27,900
Acura's ILX recently got some upgrades and is now more powerful, arguably better looking, and blessed with a very healthy array of electronic driver's aids. The luxury sport sedan also delivers admirable handling and outstanding safety scores. In addition to the power upgrades, styling enhancements, and new technological features, the Acura's body structure has been stiffened considerably to improve both safety and handling.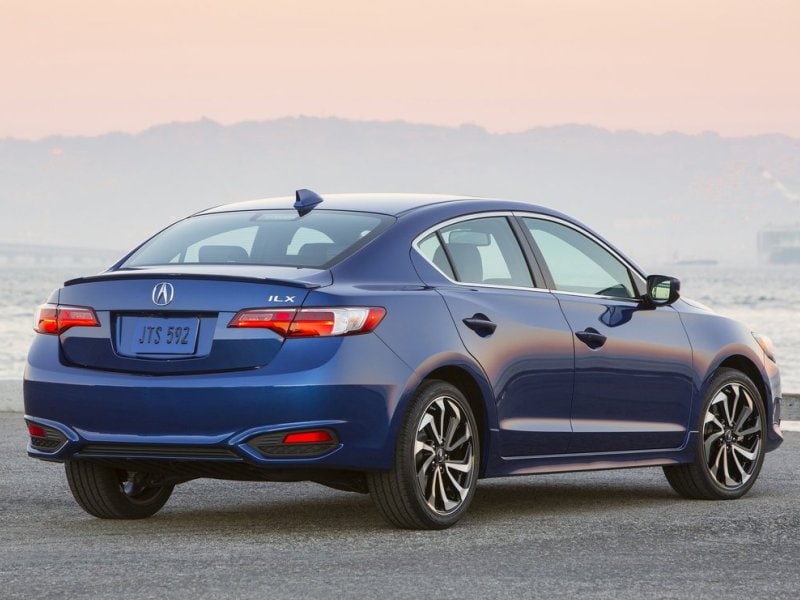 Photo by Honda
2016 Buick LaCrosse — MSRP $31,065
Buick's LaCrosse is easily one of the best bargains in a luxury sedan available today. Spacious, quiet, smooth riding, and bristling with the latest electronic technologies, the handsomely styled Buick LaCrosse is an outstanding consideration. Standard features include a rearview camera, text to speech capability, and WiFi in all except the base model. Further, the LaCrosse posts impressive crash test scores, an all-wheel drive option, and a hybrid powertrain offering.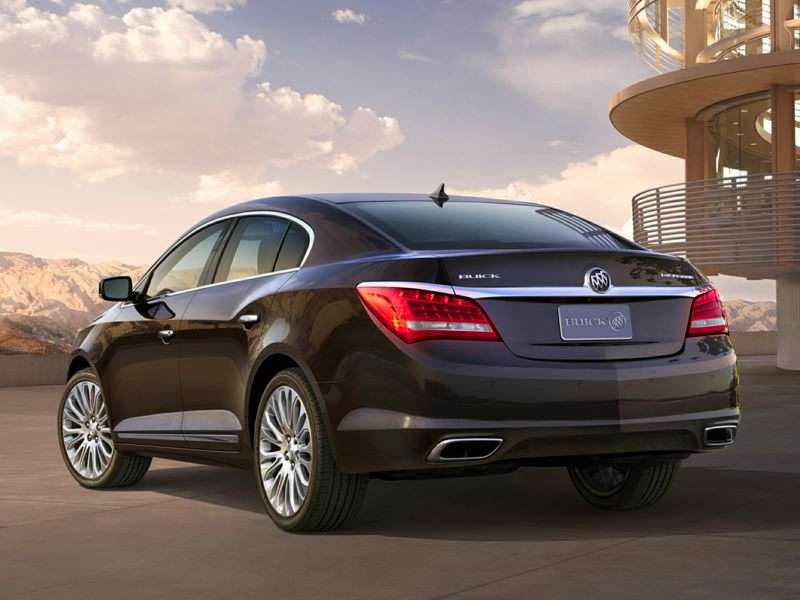 2016 BMW i3 — MSRP $42,400
You haven't truly experienced serenity in an automobile until you drive the electric BMW i3. Preternaturally quiet — owing to its electric powertrain — the BMW i3 also delivers a smooth ride, entertaining handling, and zero emissions motoring (for the most part). Range anxiety is addressed with the range-extending onboard electric generator which takes over should be the battery pack ever experience depletion. The remarkably airy interior is thoroughly contemporary in appearance and comfortable as well.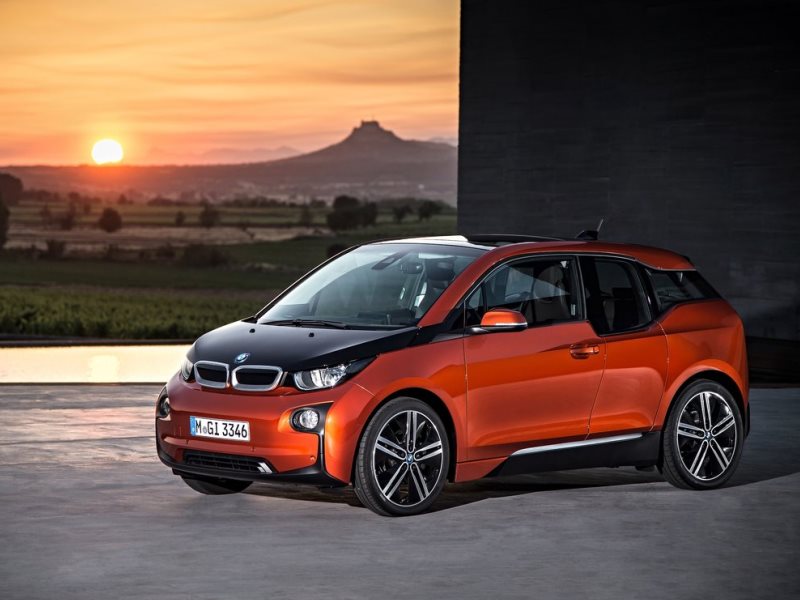 Photo by BMW
2016 Cadillac ATS Coupe — MSRP $37,995
The dynamic Cadillac ATS Coupe is a firm indication the storied American luxury brand has indeed turned the corner. Style is the fresh 2-door Cadillac's long suit, but the dynamic driving experience, sumptuous interior appointments, and long list of cutting edge technological features enhance the lovely coupe as well. Powerful engines and rear-wheel drive help, too.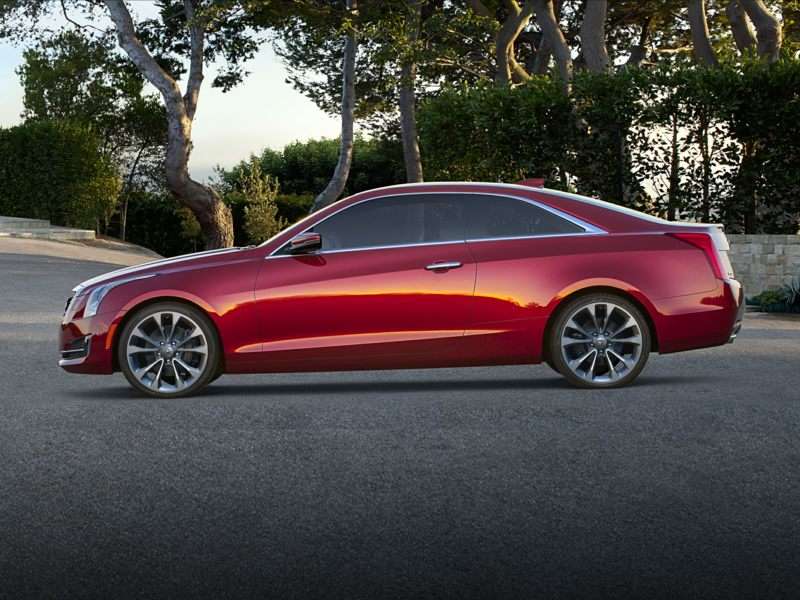 Photo by General Motors
2016 Chrysler 300 — MSRP $32,260
A huge hit since its re-introduction back in 2003 at the New York Auto Show as a concept car, while the big Chrysler has steadily evolved since it was relaunched over a decade ago, the basic premise of the car has remained the same. For the price, very few luxury models — actually very few cars — deliver the way the Chrysler 300 does. For 2016, a brace of powerful engines, rear wheel drive, and an outstanding portfolio of both luxury and safety features are numbered among the Chrysler's attributes. Much the same can be said for its Chrysler 200 sibling model.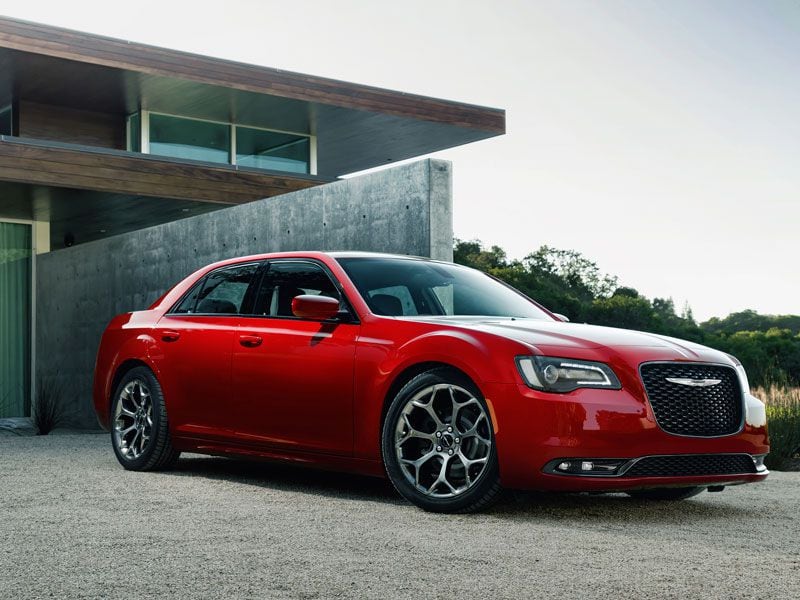 Photo by Chrysler
2016 Hyundai Genesis Sedan — MSRP $38,750
Pound for pound, dollar for dollar, one would be hard pressed to find a better value in a luxury car than Hyundai's Genesis. Yes, we just said Hyundai. It's well known the company made its bones delivering outstanding value for the dollar in entry-level models. The company is now applying the same philosophy to luxury cars, with considerable success. When Genesis debuted in 2009 as the most expensive Hyundai ever offered at the time, it was a nice car with a few rough edges. Now in 2016, the rough edges have been smoothed away and Genesis can truly claim to be a refined luxury automobile.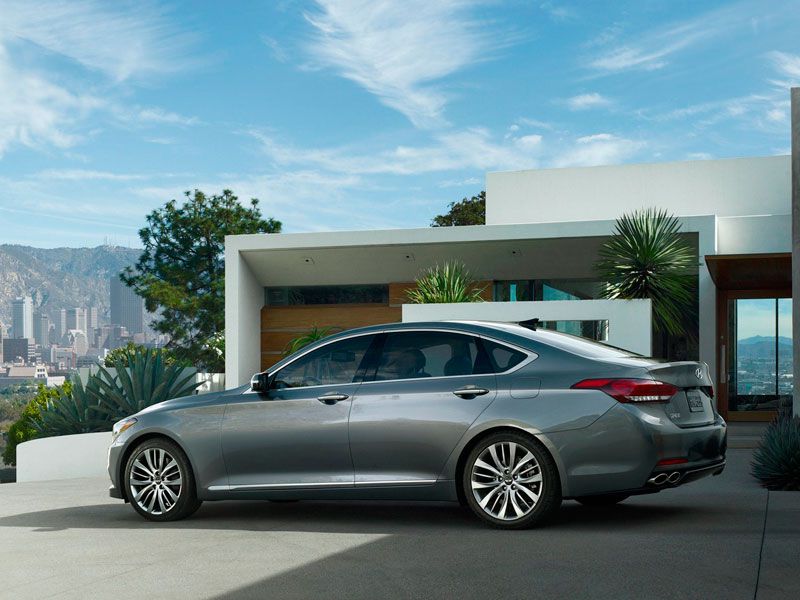 Photo by Hyundai
2016 Infiniti Q50 — MSRP $33,950
With muscular styling and an opulent interior treatment, the Infiniti Q50 is easily competitive with anything else in its class, delivering outstanding handling and dynamic performance from its engine. Infiniti offers plenty of other vehicles that come in well below our $60,000 price point, all of which would also be smart choices for high-value luxury.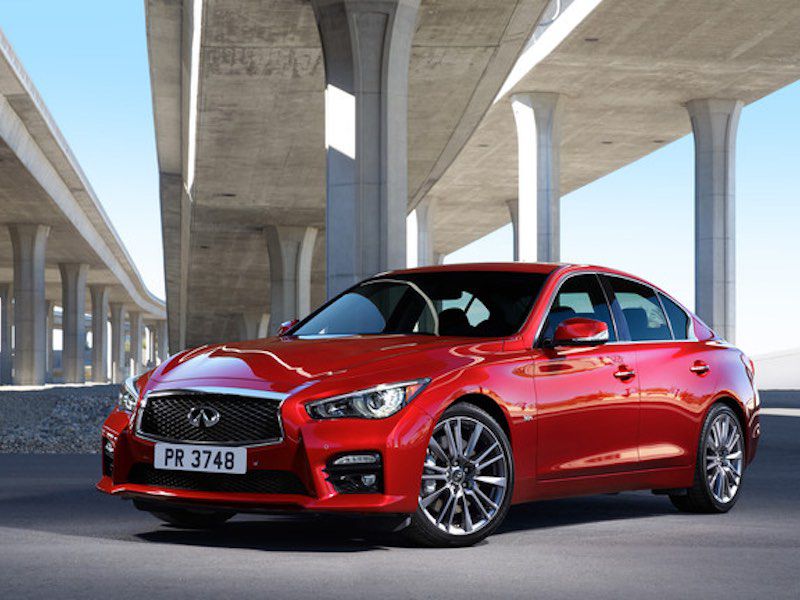 Photo by Infiniti Media
2016 Jaguar XF — MSRP $51,900
One of the redesigned Jaguar XF's greatest strengths is the versatility the model offers. There are several distinct versions of the car on offer (including all-wheel drive variants) — almost enough to be a car line unto itself. While all are luxurious, they offer performance ranging from merely engaging to pavement-wrinkling amazing. That said, while the 340-horsepower base model is available within our budget, many of the higher-output trim levels require several thousand dollars more.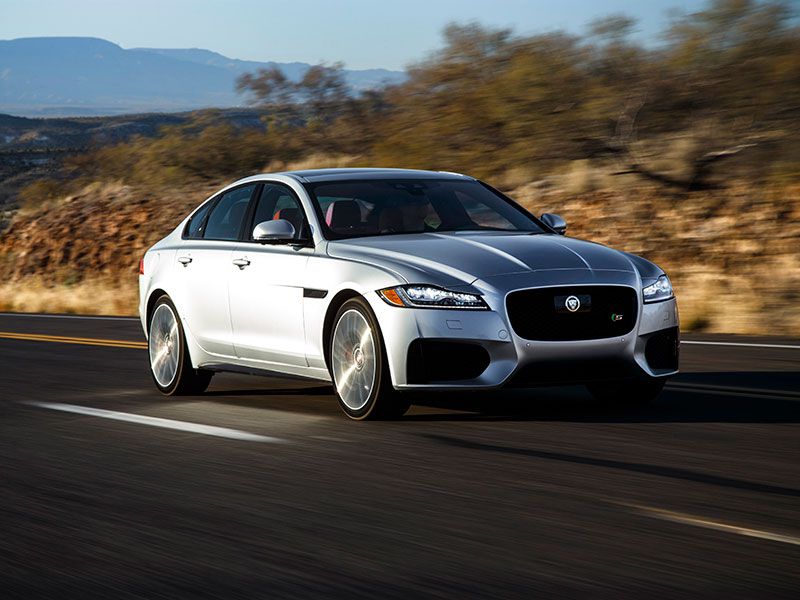 Photo by Jaguar
2016 Kia K900 — MSRP $49,000
Early adopters have found the full-size Kia K900 to be an outstanding value for its price. Wonderfully appointed, the striking K900 has an air of understated elegance to go along with its powerful engine and sumptuously appointed interior treatment. Despite its comparatively low starting price, the K900 offers pretty much every convenience you'll find in the best of the best in terms of brand reputation. That all of this can be had for less than $60,000 is a feat worth recognizing.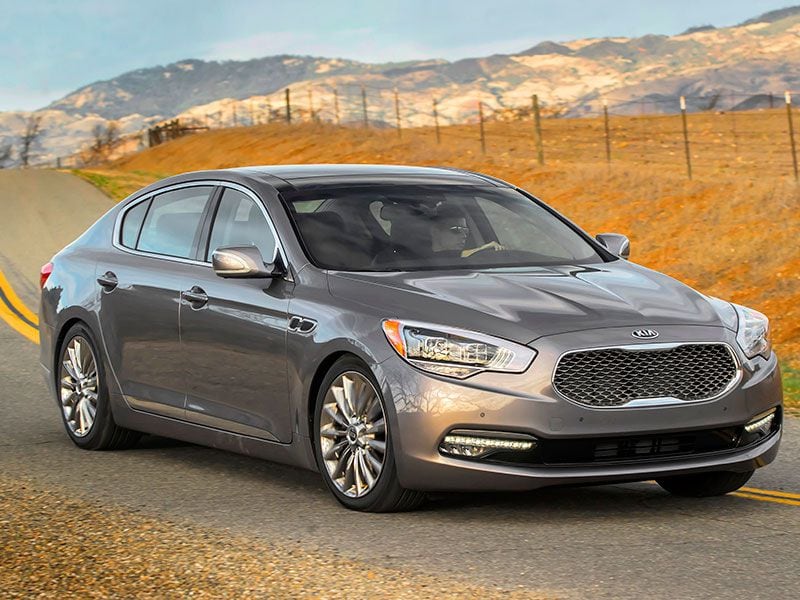 Photo by Kia