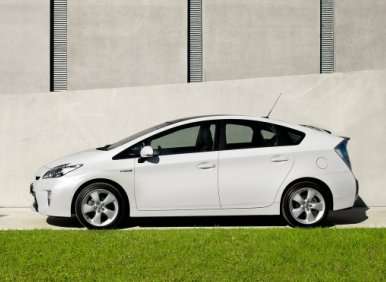 Sales of green vehicles—including hybrids, electric vehicles and diesels—endured another challenging month in May. Yes, hybrids did post an eye-popping year-over-year sales gain of 113.5 percent as compared to their performance in May of 2011, but remember, that latter mark came when hybrid production was being drastically curtailed as a result of the natural disasters in Japan.
A better indication of the state of the hybrid market can be seen by glancing at the month-over-month numbers. Here, while the industry's overall sales in May were 12.6 percent higher than in April, hybrids actually slipped by 6.8 percent; further, sales of EVs and diesels followed a similar pattern: Electric and diesel-engined vehicles posted year-over-year sales bumps of 228.9 percent and 14.4 percent, respectively, but the two categories actually reported sales decreases of 6 percent and 9 percent, again respectively, versus their delivery totals from April. (All numbers courtesy of the HybridCars.com dashboard.)
Yet, this doesn't necessarily mean U.S. customers are no longer making fuel-efficiency a top priority while shopping for a new vehicle. One possible story here is just that green-oriented buyers may simply prefer traditionally powered vehicles. Consider: According to the market categories used by MotorIntelligence.com, the fastest-growing industry segments from each side of the business in May were "Small Cars" on the one hand and "Small SUVs" on the other.
Green Vehicle Sales: Toyota Sweeps the Hybrid Podium
To the surprise of no one, the Toyota Prius set the high-water mark for hybrid sales in May—flooding the market with 13,503 units—and led its maker to a clean sweep of the top four places on the segment's best-seller list. However, there was still a bit of an upset in the results: The Toyota Camry Hybrid was good for 4,403 sales last month and took the No. 2 spot ahead of the Toyota Prius c (3,693 sales) and Toyota Prius v (3,645 sales). But, as hinted at above, all four Toyota hybrids sold fewer vehicles in May than in April, with the Prius proper slipping by a notable 16.7 percent. (Truth be told, though, Camry Hybrid sales were essentially flat, slipping by a mere .1 percent.)
May also provided some good news for GM and its eAssist light-electrification system. All three vehicles offering that setup—the Buick LaCrosse, Buick Regal and 2013 Chevrolet Malibu Eco—achieved month-over-month sales improvements, and the trio combined for more than 3,000 sales in May.
Two other trends worth watching on the hybrid front: Hybrids are seeing relatively broad-based support from luxury customers, with hybrid models of the Lexus RX, Lexus CT and Lexus GS; Porsche Panamera and Porsche Cayenne; and the Infiniti M all gaining ground in May—albeit with exceedingly low volumes.
Less positive is the recent news that supplies of the Honda Insight and Honda CR-Z are likely to remain tight for the foreseeable future, since fluctuations in the value of the yen are creating a difficult business case for importing the vehicles from Japan.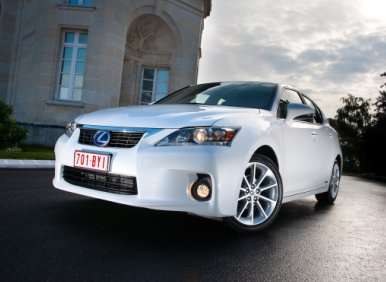 Green Vehicles Sales: Chevy Volt Bests Toyota Prius Plug-in
It's taken a while, but—backed by growing demand in California—the Chevy Volt just may be turning the corner. Sales of the extended-range EV have now been in the four-digit range for four consecutive months, with the Volt delivering 1,680 units in May. That's an increase of 249.3 percent as compared to May of 2011, and, what's more important, an improvement of 14.9 percent from April 2012—meaning the Volt is outpacing the industry in both measures.
To provide some context for that performance, the Toyota Prius Plug-in Hybrid (in its first year on the market) finished May with 1,086 sales, representing a slide of 34.3 percent from April.
Four other EV entries also found new customers in May:
Nissan LEAF—510 sales, an increase of 37.8 percent from April
Mitsubishi i-MiEV—85 sales, 7.6 percent more than in April
BMW Active E—11 sales and a 63.3 percent slip as compared to April
Ford Focus Electric—6 sales in its very first month at dealerships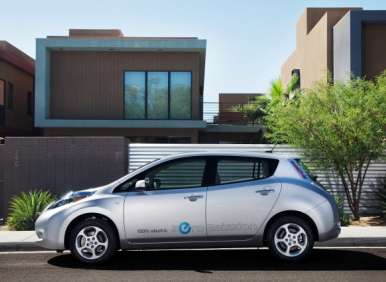 Green Vehicle Sales: Sales Ignite for BMW X5 xDrive35d
Clean-diesel sales remain an all-German affair, but there has been some interesting movement in the rankings. The VW Jetta TDI and VW Passat TDI retained the first two spots on the best-seller list, with the former ringing up 4,644 sales that were 4.1 percent lower than in April 2012 and 14.1 percent below its total from May 2011. The latter, in its first year on the market, notched 1,981 deliveries, a 1.4 percent drop-off from this April. But coming in at No. 3 for diesel sales in May was the BMW X5 xDrive35d, which pushed sales northward by 140.7 percent over May 2011, with 1,218 deliveries that also reflected an 82.6 percent leap over April.
In fact, diesel power seemed to be a particularly good match for the premium crossover segments last month: The Mercedes-Benz ML320—which reaped 567 May deliveries—also grew sales both year-over-year (+118.9 percent) and month-over-month (+20.6 percent); in addition, the VW Touareg TDI's 350 May sales were 13.6 percent higher than in May 2011, while the diesel-powered Audi Q7, with 323 sales, moved ahead by 17.5 percent from April 2012.
There's another potential bright spot on the diesel horizon, too: Come this August, Volkswagen will launch the VW Beetle TDI, priced from $23,295 and capable of 32 mpg city/41 mpg highway.