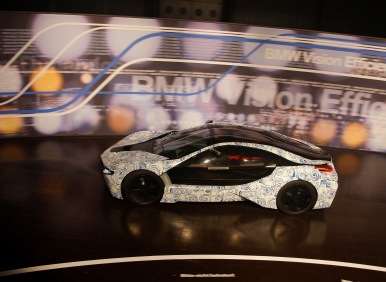 News broke this past weekend about BMW and Toyota partnering on green technologies, and the nature of the deal became a bit clearer today. While the first reports involved BMW trading some of its diesel expertise to Toyota, with the flow of hybrid tech going in the other direction, the latest update from Reuters puts a slightly new spin on things. This morning's report indicates that the two will work together on a project to improve the performance of battery technology for electric vehicles, although Toyota gaining access to BMW diesel power is still part of the plan. How could that affect the pair of automakers? Let's find out!
BMW Goes Electric
Coincidentally, both BMW and Toyota come into this partnership with reputations for playing the field, so to speak. The former is now on at least its third attempt to forge a working relationship with another company to improve its green offerings, having been part of the group—with GM, Chrysler and Daimler—that developed a not-very-successful two-mode system for truck applications. The tech has had its biggest impact on the General's operations and has found its way into a number of GM's body-on-frame trucks, including hybrid versions of the Chevy Silverado/GMC Sierra, as well as the Cadillac Escalade/Chevrolet Tahoe/GMC Yukon. The efficiency results are fairly impressive in this application, helping even a beast like the AWD Escalade achieve 20 mpg city. That's a better mark than something like a six-cylinder Hyundai Genesis.
The system also worked its way into the BMW X6 "ActiveHybrid" model, but there it delivers a woeful EPA line of 17 mpg city/19 mpg highway/18 mpg combined—by far the worst efficiency performance of any hybrid in America. Which probably explains why it's also the worst-selling hybrid in America, with BMW selling exactly two in October and just 41 for the year.
Needless to say, for a company that does appear to be taking the whole green thing pretty seriously, those kinds of results aren't worth the effort or resources required to achieve them. Remember: BMW is currently pushing its EfficientDynamics approach to the business with vehicles designed to retain their sporting demeanor, yet also use less fuel and produce fewer emissions. Thus, we've seen the reintroduction of four-cylinder engines to the BMW 3 Series and others, an increased focus on clean diesels, the debut of a fuel-cell demo fleet and the impending launch of the all-electric BMW i3.
The only thing that appears to be missing here is a "real" hybrid—as opposed to the mild system on the BMW 7 Series Active Hybrid model. And that's where another collaboration comes into play. Back at the beginning of the year, BMW hooked up with PSA Peugeot Citroën in a partnership that will "focus on components like battery packs, E-machines, generators, power electronics, chargers, and software for hybrid systems."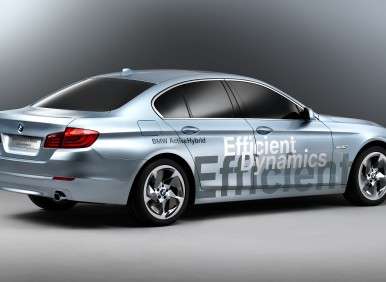 Toyota to Cut Loose Tesla?
Yes, leveraging BMW's clean-diesel technology will help Toyota in Europe, where that tech is much more widely accepted than hybrid powertrains. And that could certainly help here in the U.S., where the popularity of diesel engines is seeing slow but steady growth. Even following a tough October, in which year-over-year sales grew by less than 1 percent, year-to-date diesel deliveries are up 27.2 percent compared to this point in 2010.
But the project with BMW also may reflect a move on Toyota's part to back away from its collaboration with Tesla, the company that is helping electrify the coming Toyota RAV4 EV. As I implied above, Toyota hasn't been shy about looking for outside help with new initiatives. Along with the Tesla project, recent Toyota tie-ups include partnerships with Microsoft and Salesforce.com on telematics and social networking, and an agreement with Ford to develop hybrid systems for trucks. Those first two collaborations make a lot of sense, since they are in areas that are outside of Toyota's core competencies—like building cars and trucks.
A strong case also can be made for the Ford project, since FoMoCo obviously knows a thing or two about trucks, while ToMoCo sells the Toyota Tundra. The Toyota/Tesla matchup, however, always carried a whiff of desperation from the former, which seemed like it was in a bit of a panic to catch up in the EV sweepstakes.
It's a second-hand second-hand analysis, but a sentence from the Reuters story may provide an interesting clue to Toyota's feelings on the matter: "Senior sources at Toyota said they believed BMW was a good match as a partner, with corporate cultures that could work well together."
Somehow, I can't imagine Toyota execs saying the same thing about Tesla.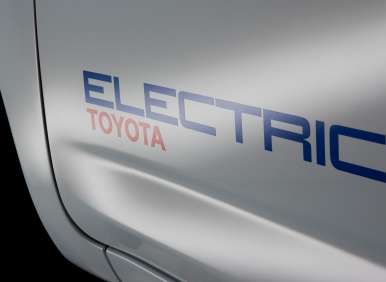 A Team Win
Teaming up for this project should offer strong benefits to both parties, too. BMW is in an excellent market position for garnering success with an EV, since it's a premium brand that already commands premium prices—like those that attach to all of today's electric vehicles. Consider: If a future BMW EV were to feature the same MSRP as a Chevrolet Volt ($39,145), its net cost after a $7,500 federal tax credit would still make it the second-cheapest vehicle in the entire BMW lineup: The BMW 128i coupe starts at $31,05, while the Volt's sticker comes down to $31,645 after the tax incentive.
As for Toyota, not having a strong diesel lineup in Europe is an automatic deal-breaker for a significant number of customers in what is still a very significant global sales market. For a company that is struggling to regain sales traction on an international basis, adding more diesel power in Europe is a quick fix that is likely to pay dividends almost immediately. Plus, the stopgap Tesla deal aside, Toyota truly needs to ratchet up its EV exposure if it wants to continue to be considered an upper-echelon automaker. A key to the automaker's past success has been the aura of technological sophistication offered by the Toyota Prius, but the Prius plug-in hybrid—with its relatively weak price-to-range ratio—hasn't impressed many folks.
Adding two more notable names to the ranks of EV producers, on the other hand, would be an impressive feat indeed.