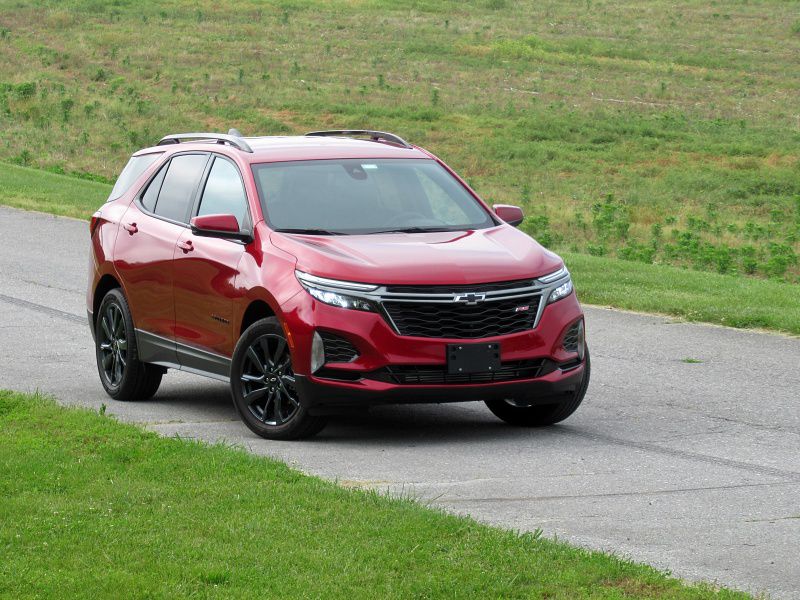 2022 Chevrolet Equinox RS ・ Photo by Brady Holt
In the hot compact crossover segment, everybody talks about the Toyota RAV4 and Honda CR-V. But right behind those big names, last year's No. 3 best-seller was the often-overlooked Chevrolet Equinox, a mild-mannered SUV that just entered its sixth model year without a major update.
The Equinox isn't styled to turn heads, doesn't make headlines with fast or off-road-focused variants, and doesn't lead on the spec sheet. And it shares nothing but its name with an upcoming electric SUV. But in a class of rising prices (the cheapest CR-V is now $31,110), this Chevy is priced from an affordable $26,600. We spent a week in the Equinox to check how well it's aging, and see how it stacks up against the host of competitors it faces today. Keep reading to learn about this crossover's pros and cons to see if it's the right small SUV for you.
Classy Design With an Optional Pizzazz Boost
While compact crossovers like the Equinox have become America's top family car, many of the leading models are styled to look aggressive. Rather than accepting to blend into the background, they get in your face as either tough trucks, zippy performance cars, or futuristic design showcases. 
By contrast, the 2023 Chevrolet Equinox is comparatively crisp and classy. It doesn't have funky wedges or creases, it doesn't look angry, and it's neither a mere slightly taller hatchback nor an upright box on wheels. The current Equinox generation debuted for 2018, and last year introduced some subtle design updates: Chrome from the grille now bisects the headlights; the headlights hide the amber of their turn signals to become all white; the foglights became slimmer; and the taillights became a darker red. You can also boost the Equinox's pizzazz with the available RS model, like our test vehicle. It changes nothing about the SUV's actual performance, but it looks sportier by replacing chrome trim with black and adding bigger 19-inch black wheels.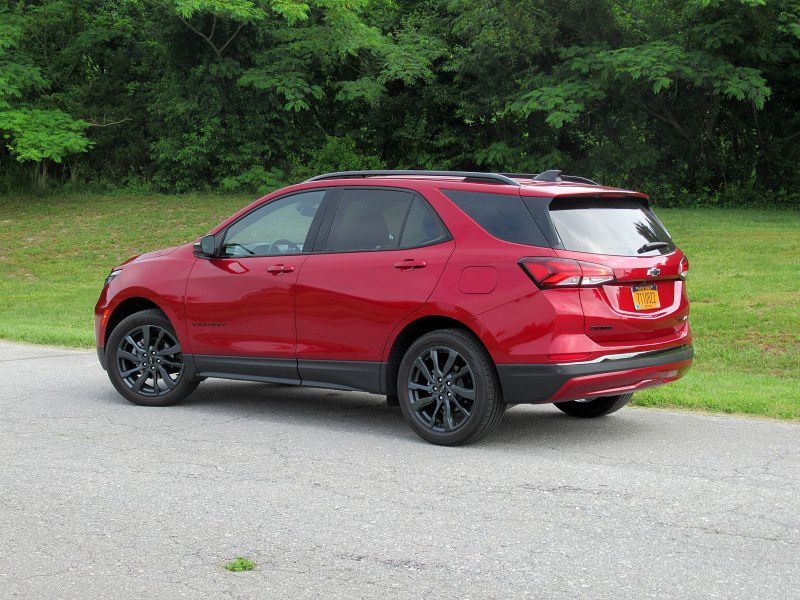 Photo by Brady Holt
Clean Interior With Simple Controls
The Equinox's clean, simple exterior design carries over to its control layout. Although we'd have wished for a radio tuning knob, everything else is super-simple and well-marked. The infotainment touchscreen has clear labels and works well, and there are straightforward buttons and knobs for things you'll need the most often. 
The Equinox's interior design is on the plain side, especially in a dark color scheme like our test vehicle's. And many interior plastics feel downscale, while a few trim pieces on our test vehicle didn't fit together cleanly. You don't get the impression that Chevrolet tried to impress you with this interior, even with the RS's red accents. On the other hand, some competitors have tried so hard to impress you that they overcomplicated the controls. We do wish the Equinox had bigger infotainment screens, though; a mere 7-inch screen is standard on all but the top trim level, and even the optional upgrade like our test vehicle's measures just 8 inches. At least both screens support wireless Android Auto and Apple CarPlay.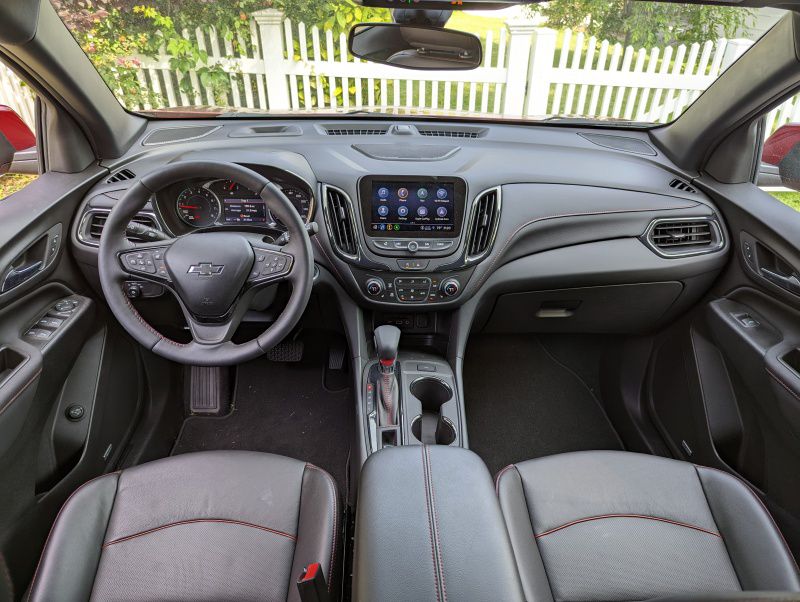 Photo by Brady Holt
Usefully Roomy Interior
The Equinox is a five-seat compact crossover with room for adults to sit comfortably in both the front and the back. A power-adjustable driver's seat is standard equipment on all but the base LS model, and heated front seats and even a heated steering wheel are optional on all but the LS as well. And the backseat adjusts fore-aft to let you maximize either cargo space or rear legroom. 
For cargo, the Equinox has 29.9 cubic feet of space behind its rear seat, which folds down easily to provide up to 63.9 cubic feet. That's a useful amount of cargo space for most people's needs, though most rivals offer even more, especially with the seat folded. It can also tow up to 1,500 pounds.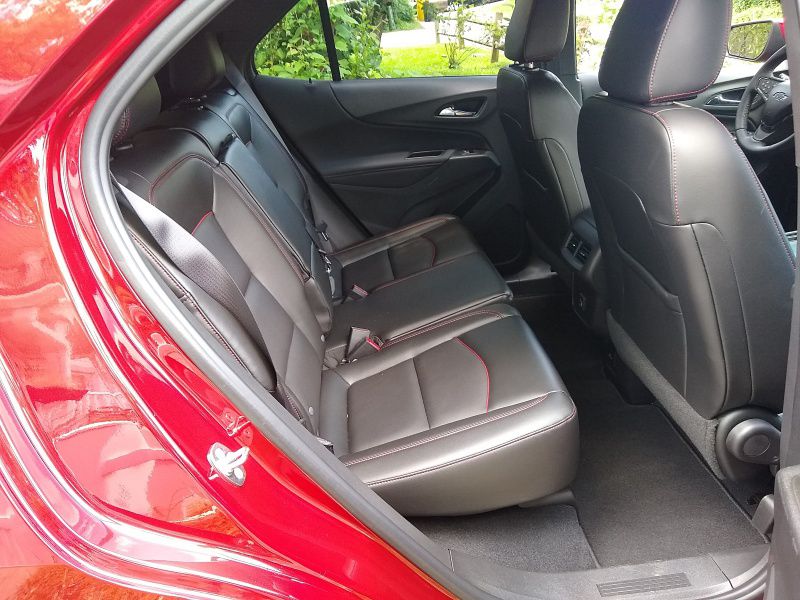 Photo by Brady Holt
Steady Ride Yet Agile Handling
The Equinox isn't the newest compact crossover, but it still drives better than many. It doesn't feel like a luxury car or a performance machine, but it delivers a smooth ride and composed, agreeable handling. It's comfortable without being clumsy, and it's easy to drive. If you've felt you needed a mid-size SUV because compact ones felt too insubstantial, you might consider the Equinox. 
What's more, while driving enthusiasts won't clamor to take home a new Equinox, they needn't shudder at the prospect either. We wouldn't take it to a racetrack, but it feels steady and sophisticated for a compact crossover. We'd skip the RS's big 19-inch wheels, though, since other trim levels ride more smoothly. And as we noted, the RS doesn't bring any upgrades to either the Equinox's suspension or its engine.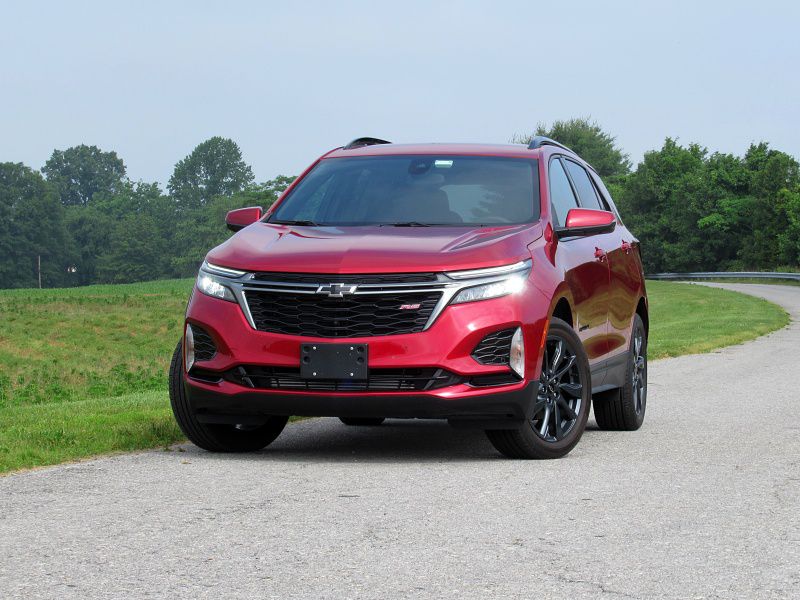 Photo by Brady Holt
Quiet Engine With More Power
Every 2023 Equinox comes with a 1.5-liter turbocharged four-cylinder making 175 horsepower and 203 pound-feet of torque. This engine isn't a powerhouse, but digging into it makes it whir more than roar. We've driven quicker competitors that make more of a racket, and to us, that's worse in most cases. Still, the old six-speed automatic transmission can leave the engine lugging at low speeds and turning at a high 2,400 rpm at 70 mph. 
The engine got a 5-hp boost for 2023, which helps get you moving but cuts the all-wheel-drive model's EPA fuel economy estimates by about 1 mpg. Front-wheel-drive Equinoxes still score 26 mpg in the city, 31 mpg on the highway, and 28 mpg combined, while AWD now brings you down to 24 mpg city, 30 mpg highway, and 26 mpg combined. We trounced those estimates during our week with the Equinox, with the trip computer reporting 31.9 mpg in our AWD test vehicle. Your mileage would likely drop quickly if you frequently floor the accelerator on this little turbo, but it proved thrifty for us.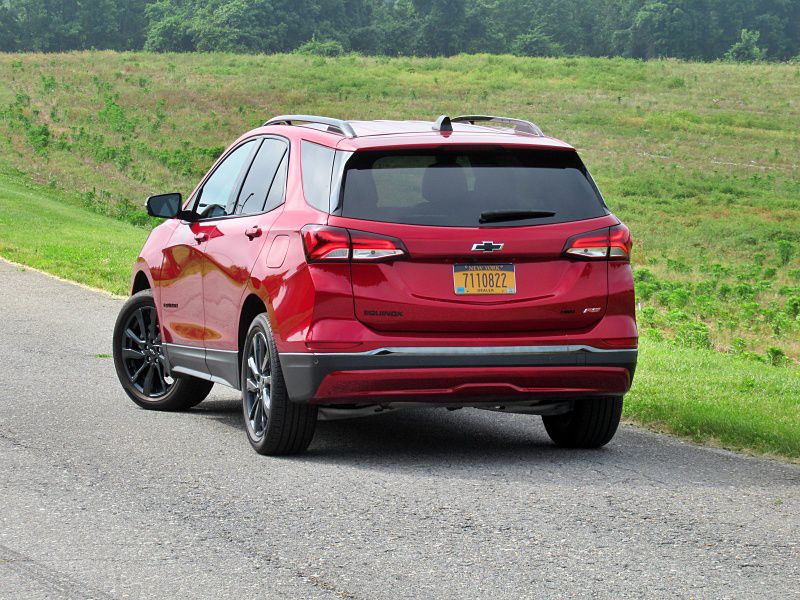 Photo by Brady Holt
Five-Star Safety
When the current-generation Equinox debuted back in 2018, its advanced safety features were restricted to top-of-the-line models. No longer. More recently, forward automatic emergency braking with pedestrian detection became standard equipment, as did a lane-departure warning with lane-keeping steering assistance. 
Blind-spot monitoring with a rear cross-traffic alert is standard or optional on all trim levels, and a surround-view parking camera is optional on all but the base LS. And the top Premier includes a nifty "safety alert seat" that vibrates the driver's seat cushions instead of just beeping to warn of danger. The Equinox also earned five out of five stars in National Highway Traffic Safety Administration crash testing, and it's on track to earn a Top Safety Pick designation from the Insurance Institute for Highway Safety. The Equinox did score poorly in a couple of challenging, newly introduced IIHS crash tests (a side impact from a big SUV and a frontal evaluation that measures back-seat safety), but so did most of its newer competitors.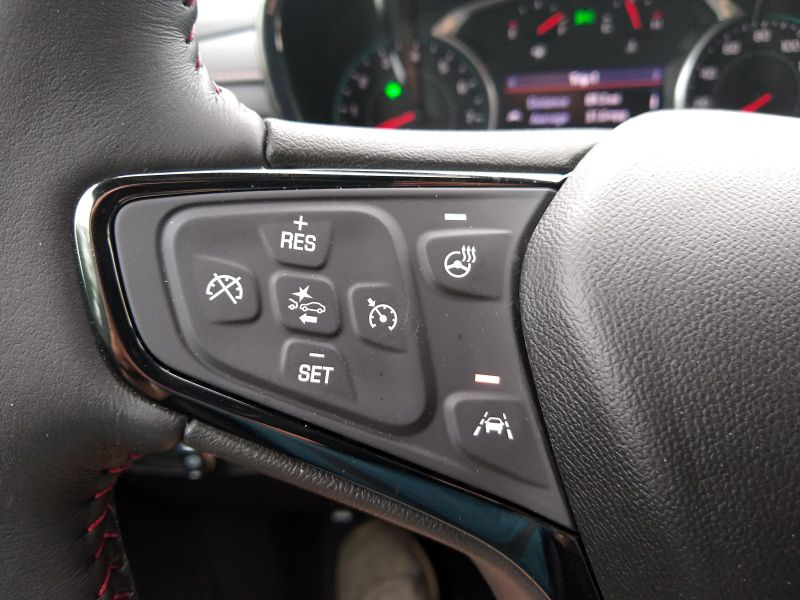 Photo by Brady Holt
Well-Equipped Under $30,000
The base 2023 Chevrolet Equinox LS costs $26,600, and it's the bargain of the lineup. In addition to the standard safety gear we mentioned, it includes high-end features like 17-inch alloy wheels, push-button starting, and a built-in Wi-Fi hotspot. Most folks spend $1,100 more for the LT model, which adds a power-adjustable driver's seat, LED headlights, and the opportunity to buy more options — nearly any Equinox feature except leather seats. An Equinox LT with heated front seats, a power liftgate, automatic climate control, and front and rear parking sensors stickers for less than $30,000. 
It can get expensive, though. The Equinox RS, like our test vehicle, starts at $30,700 with appearance upgrades and some of the LT's options. And the leather-upholstered Premier starts at $31,800. All-wheel drive costs $1,600 on all four trim levels. Both the RS and the Premier can approach $40,000 if you add enough options, and some features that are widely available on the competition (notably adaptive cruise control) are limited to top-of-the-line Equinoxes.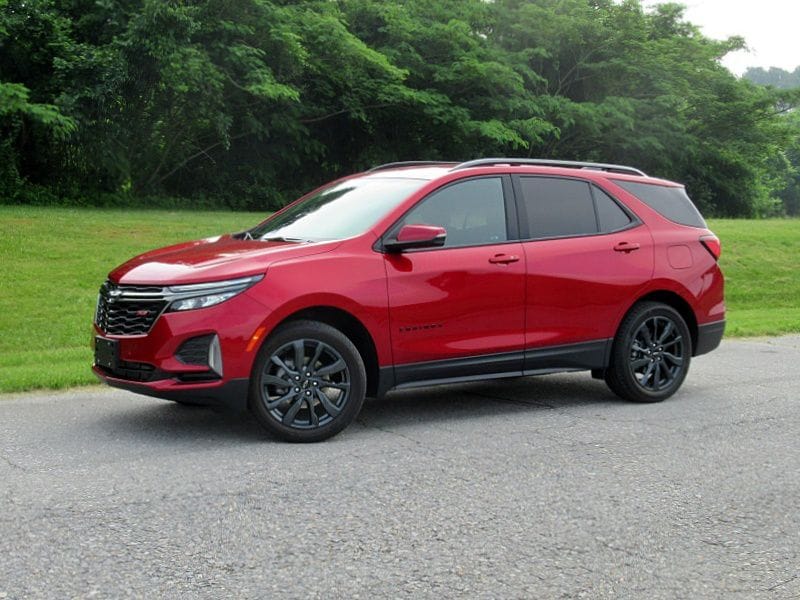 Photo by Brady Holt
Plenty of Competitors
We mentioned that the compact crossover segment is hot today. In fact, it's most car brands' volume leader. (At Chevy, the Equinox is No. 2 behind the Silverado pickup.) So it's no surprise that the Equinox faces many strong competitors. 
If you're looking for value, our favorites include the Ford Escape, the Hyundai Tucson and Kia Sportage cousins, the Mitsubishi Outlander and Nissan Rogue cousins, and the Subaru Forester. The Equinox has a smoother, quieter engine than any of those but the Nissan, and it has the most stately appearance. But the Ford, Nissan, and Subaru get better gas mileage; the Nissan and Mitsubishi ride and handle with more precision; the Ford and Nissan are notably quicker; and all six have more cargo room. For quietly classy looks and a smooth ride, the redesigned Honda CR-V is a well-rounded crossover that has become quite expensive, especially if you'd consider a base model. For nearly as much room as the Equinox but slightly slower, noisier acceleration, we'd also consider the freshly enlarged Honda HR-V subcompact as well.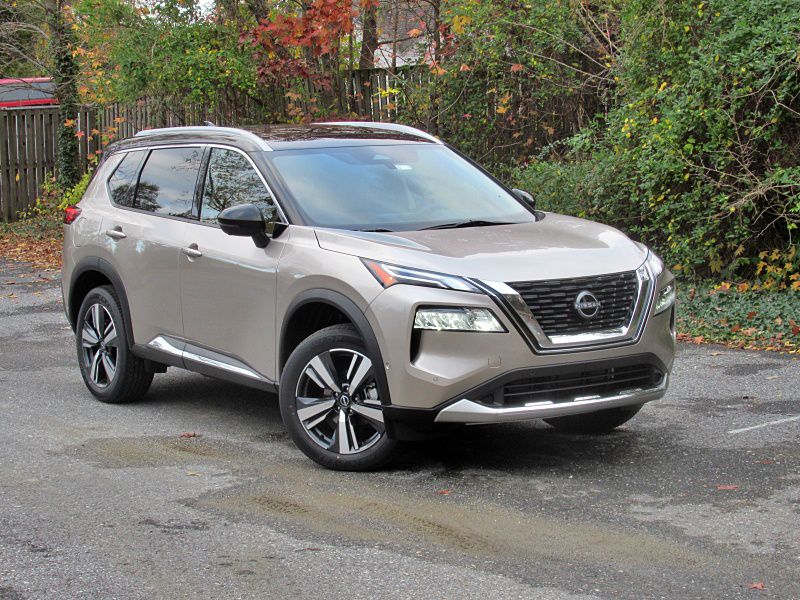 Photo by Brady Holt
Aging Gracefully
The 2023 Chevrolet Equinox isn't dramatic or exciting. But that's part of the point. It's a comfortable, classy, and generally agreeable combination of affordability, utility, comfort, and value. It's quieter and more genteel than many competing small crossovers. Its controls are easier to use than you'll find in some tech-focused competitors. And in our hands, it also returned excellent real-world gas mileage. 
The aging Equinox doesn't have the most power, richest interior materials, biggest touchscreen, or the roomiest cargo hold. And if you're not careful with options (or don't score a great price from your Chevy dealer), it can even cost more than some strong competitors, too. But when smooth, quiet, and simple matters more than exciting, fancy, or maximally spacious, it's a worthy compact crossover to consider.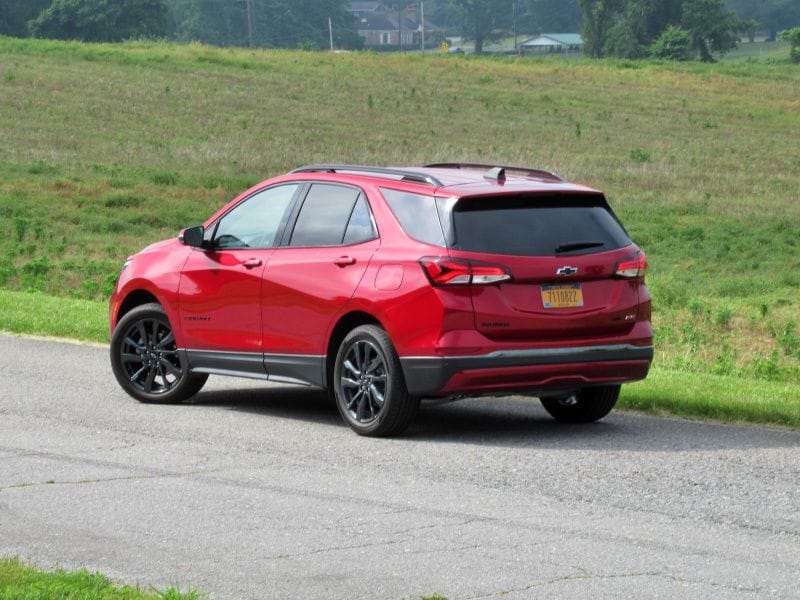 Photo by Brady Holt