This fall's new, redesigned and popular vehicles that have car shoppers talking...and buying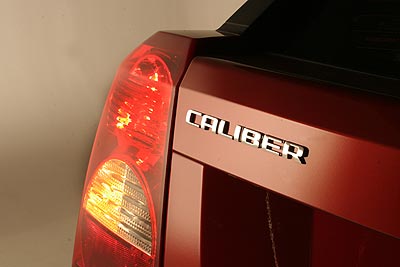 New Cars - Feature: We all want to buy the car that turns the most heads. It's human nature to go for style and smarts, especially when it comes to a vehicle purchase. And, given the vast number of choices on the market today, the kind of car we buy represents who we are, what's most important to us and what kind of statement we want to make to the world. From fuel economy to room, style and performance, most people want the kind of car that reflects who they are and what they stand for – at a good value.
How we do it
If you like a car enough to want to buy it – that's popular. If you want a car more than ever before, or if your reaction to a new car is overwhelmingly positive, that makes our hot list. Some of the vehicles on this list made it because of improvements made – the 2007 Hyundai Santa Fe comes to mind -- while others made it based on the rousing ovation they received from our users upon introduction. The list is based on two basic criteria: for existing or redesigned models, it's a significant increase in purchase request activity. For new cars, we look at its initial reception.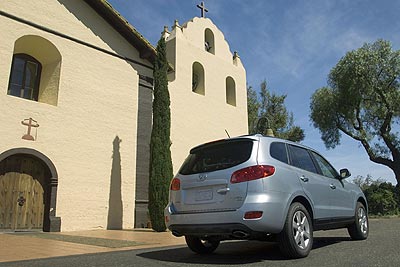 2007 Acura RDX
Call it the SUV for urbanites, the utility vehicle with turbo-spirit. Whatever you name it, the RDX is a good time on the road for you, your friends and their stuff. Thanks to its advanced turbocharger, there's no lag, just a smooth and seamless delivery of power. That, combined with Acura's superb SH-AWD system, makes for an SUV that can fly and hug the corners like a car. Buy the top trim with Acura's superb ELS sound system and navigation package. If you can't afford that, consider the Mazda CX-7: another turbocharged SUV that drives like an irritated bat.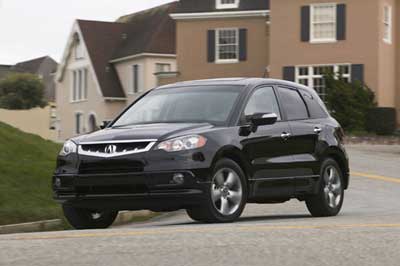 2007 Dodge Caliber
Cool, inexpensive, great fuel mileage...plus that trendy, edgy hatchback styling overcomes a relatively weak powertrain and some shoddy interior materials. It does, however, have some pretty neat interior innovations, such as a glovebox that doubles as a small cooler. Priced competitively, the 2007 Dodge Caliber replaces the old Dodge Neon and splits the difference between small hatchbacks like the Mazda Mazda3 and small suvs such as the Honda CR-V, and does so with that famous Dodge grille. And just wait – coming soon is a 300-horsepower SRT version of the Caliber, the SRT-4.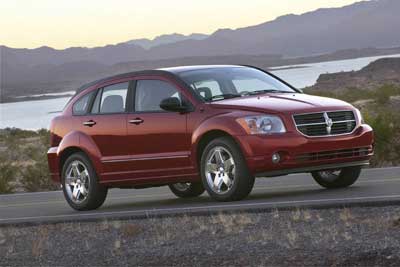 2006 Dodge Charger
It's hardly new, but it looks like falling gas prices have rekindled the interest in one of the most stylish sedans on the road. The Charger is catching on, despite some shoddy cabin materials and a thirsty powertrain – especially that 5.7-liter V8. It's got quite a bit going for it, after all, starting with a roomy interior and that great in-your-face Dodge style. Buy it if you're looking for a sedan that gets noticed and one that makes you feel alive when you drive – for good and bad reasons. Here's betting that five years from now, the most popular DaimlerChrysler sedan will be the Charger – and not the Chrysler 300.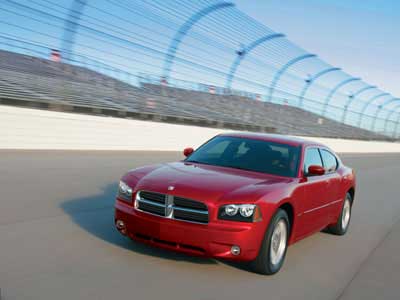 2007 Hyundai Santa Fe
One editor likened the new Hyundai Santa Fe to a Lexus. Others were so enamored with the SUV that they simply shook their heads and laughed – such was the difference between the outgoing Santa Fe and this new model. Competitive in virtually every category from power to room, ride and style, the new Santa Fe is as sure a bet for success as it gets. Curiously, there's no four-cylinder model available – just two V6 engines that offer above average efficiency. Highlights include a smooth powertrain, excellent interior and mature, upper class styling. Just watch out for a few fit and finish issues before you take delivery on what is sure to be a hot seller.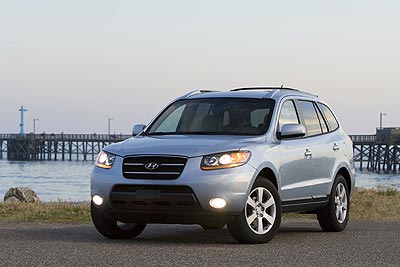 2007 Jeep Wrangler
Used to be that to own a Wrangler was to accept a horrible on-pavement driving experience, a spare and simple interior and poor fuel economy. You'll still feel it at the pump, but the new Wrangler and Wrangler Unlimited provide a much smoother highway drive, an interior that equals or passes competitors such as the Nissan Xterra, and room enough inside for an actual family. A more powerful engine would be nice, especially in the torque department, and it's still like driving a brick down the road when it comes to fuel mileage. But it is a Wrangler, and this new version does more than any before: it'll climb the Rubicon and fetch a load of groceries – without making you wish driving on a dirt road to get there.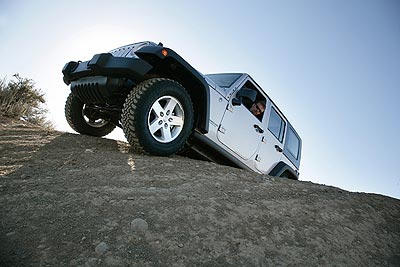 2007 Lexus ES
Entry level luxury sedan shoppers said it loud and clear last quarter: they don't all need to carve a canyon road (though they'd like to), but do want power, comfort and style. Enter the 2007 Lexus ES 350 – a soft riding, restyled and more powerful version of the outgoing ES. Compared to the outgoing ES, the new model delivers an emphasis on comfort, a whisper-quiet interior and quality materials that rival many other luxury cars in its class. The popularity of the ES 350 also shows that entry-luxury shoppers do like fuel economy. Those who are new to luxury – and could wind up cross shopping a Camry instead of a Lexus -- want to keep that fuel bill down just as much as anyone.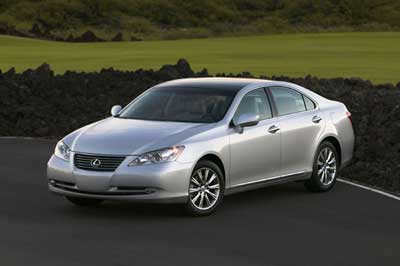 2007 Nissan Versa
Perhaps the most stylish of the new subcompacts, Versa is cute – and convenient – thanks to a smartly designed interior that swallows cargo and makes passengers feel comfortable. The low cargo floor...the 60/40 split rear seats...the back hatch...it all makes for a small car that acts big. Add to that interior materials some feel are at the head of the subcompact class, and you have the Versa. Unfortunately, it's a bit wobbly when you drive hard around corners, and fuel economy could be better – we rated it under 30 mpg during testing. That's minor stuff, however, when you add it all up: the Versa is a subcompact that can be used as a family car.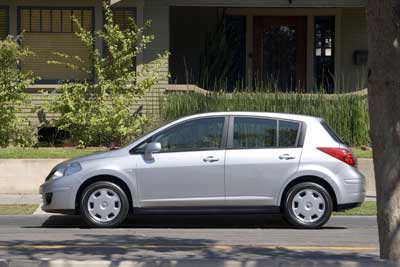 2006 Scion tC
Ah, old friend. There you are. New in 2005, the Scion tC makes old people feel young and young people feel, well, young. Darn kids. With news that Toyota will stop production of the xA and xB after the 2006 model year, the tC is the only current Scion to continue, though there's no telling when Toyota will pull the plug and trot out something new. With its popularity getting stronger by the month, we think it'll be awhile before there's a replacement. Features of the tC include a 2.4-liter four-cylinder engine, European suspension tuning and a full-length sun roof.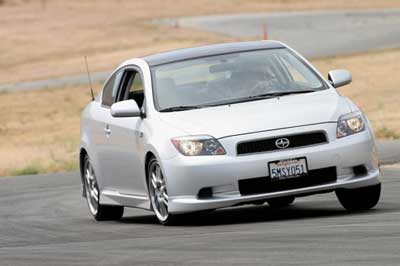 2006 Toyota Highlander Hybrid
With the recent drop in gas prices, hybrids have taken a beating...except for this one. Indeed, the Highlander Hybrid gets lousy fuel economy for a hybrid but injects a strong dose of fun into what is normally a dull and functional vehicle. With the Highlander Hybrid, you get torquey, V6 performance with proven Highlander ergonomics, a SULEV emissions rating...and an MPG that hovers in the low 20s. If you want efficiency, go with the four-cylinder Highlander. If you want low emissions and peppy performance, consider paying the hybrid premium.