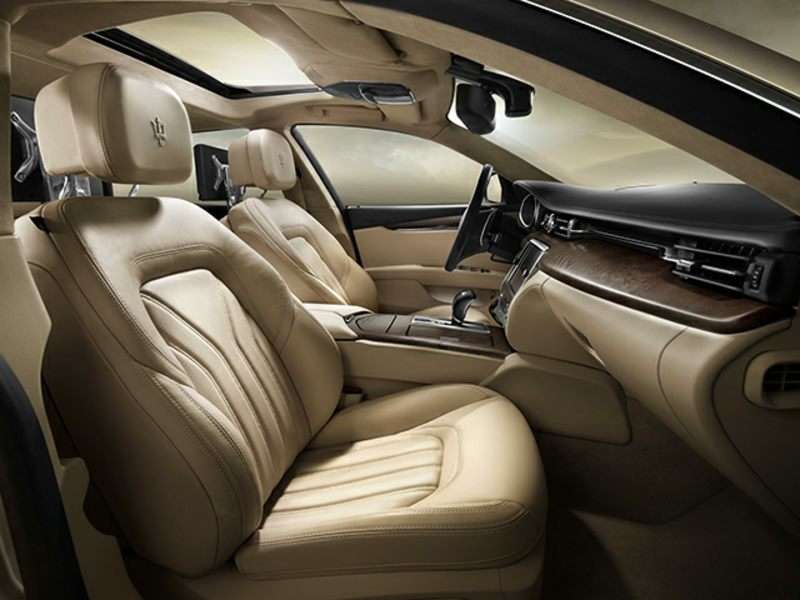 Highly celebrated objects of the automotive marketplace, the most luxurious cars serve a very important function beyond being mere status symbols. With their "cost is no object" nature, they reside at the center of where new technologies are introduced. Features like voice activation, Bluetooth, and the GPS navigation system in your Volkswagen Beetle debuted in luxury cars. In other words, these models show us what's possible. Among the last bastions of hand craftsmanship in the automotive arena, ultra luxury cars are also built to a remarkably high standard. While few can afford the prices these cars command, everyone appreciates what they represent.
1) 2016 Aston Martin Rapide S - Base Price $206,000
The four-door Aston Martin Rapide S comes to market with even more speed, beauty, and grace. It also delivers a level of handcrafted luxury few other vehicles can approach. Consider this: the grille of the Aston Martin Rapide S is honed from a single piece of aluminum—by hand. Similarly, the interior is entirely crafted and installed by hand, employing only the finest materials imaginable. The hand assembled V-12 engine displaces 6.0 liters, produces 552 horsepower, 465 ft-lbs of torque, and a delightfully scintillating top speed of 203 mph.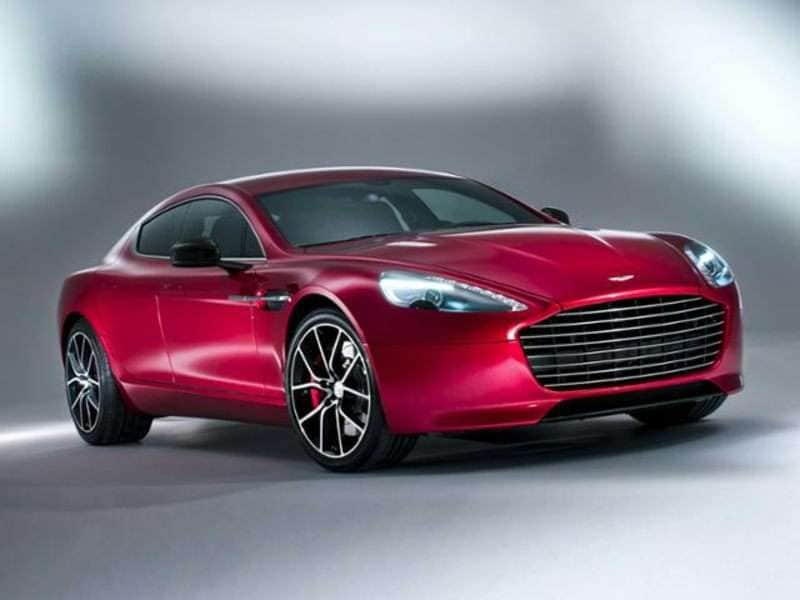 2) 2016 Audi A8 L W12 – Base Price $137,900
A rolling paragon of technological achievement, the body of Audi's all-wheel drive flagship is crafted of aluminum—as is its space frame. The first automobile to be so constructed, it introduced the world to the lightweight luxury car. The body is the only thing about it rightly considered "a lightweight," though. The Audi's sumptuous interior is the envy of the automotive world. Further, the A8 can serve as a Wi-Fi hotspot. Old-world luxury combined with cutting edge technology makes Audi's A8 L W12 a singularly distinctive automobile. Its 6.3-liter 12-cylinder engine produces 500 horsepower and 463 ft-lbs of torque.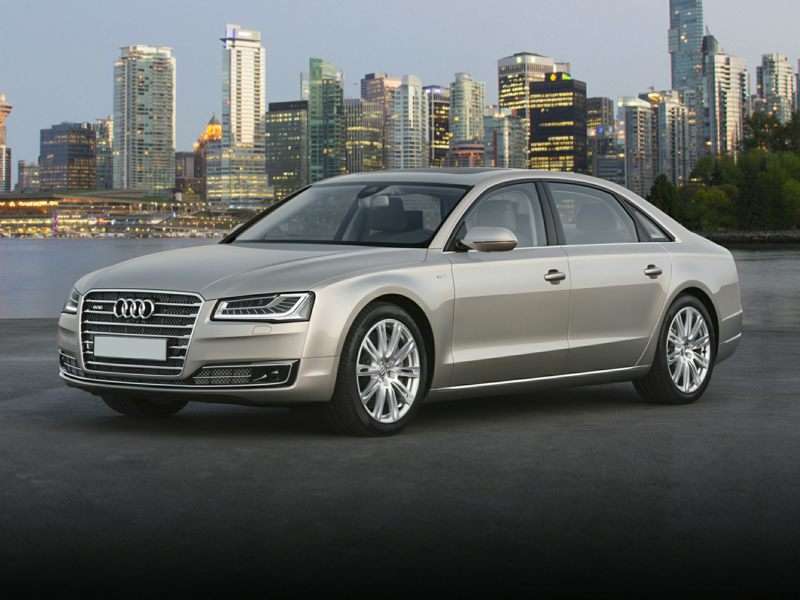 Photo by Audi
3) 2016 BMW i8 – Base Price $140,700
BMW's 2016 i8, a plug-in hybrid sports car, earns points for style and power, as well as its pleasing mid-engine layout.The BMW i8 comes powered by a turbocharged 1.5-liter three-cylinder engine that's paired to two electric motors. The front wheels are powered by a two-speed automatic transmission, while the driver gets access to a six-speed automatic unit with manual shifting mode. Total output is 357 horsepower and 420 lb-ft of torque, which yield a 0-60 sprint time of 4.4 seconds. The 2016 BMW i8's drivetrain is as efficient as it is fast, able to switch between electric power for city driving and gas power on open roads, and fuel economy averages about 28 mpg, which is low for a hybrid, but awesome for a sports car.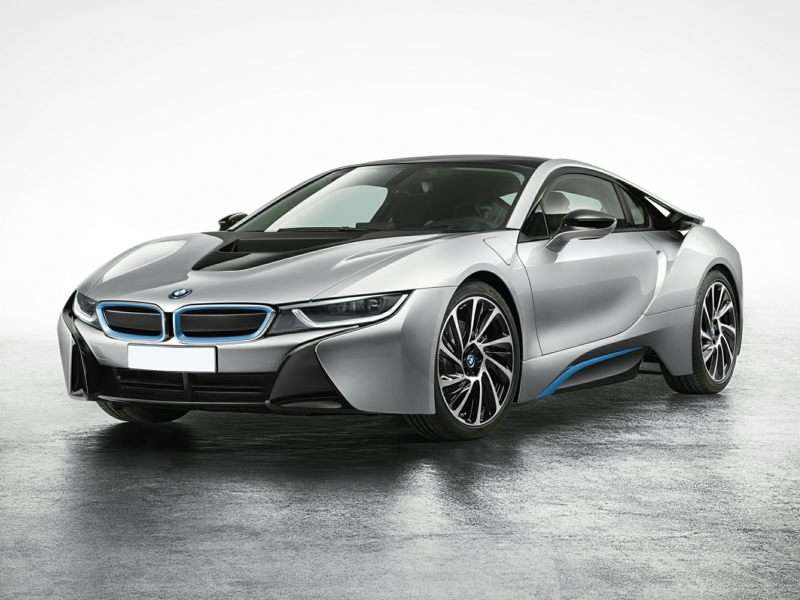 Photo by BMW
4) 2016 Bentley Mulsanne – Base Price $303,700
Only one car even comes close to approaching the Bentley Mulsanne, the Rolls-Royce Phantom. But it costs considerably more, while being slower, less agile, more ostentatious, and frankly, less exclusive. So elite is the handbuilt Bentley, you might see one on the street in your lifetime. Consider this: it takes nine weeks to build a single Mulsanne, 170 hours of which is spent on the interior, 15 hours of which are spent sewing the leather on the steering wheel. And then, there is the power, 752 ft-lbs of torque and 505 horsepower from a 6.75-liter twin-turbocharged V-8. Yeah. Nice.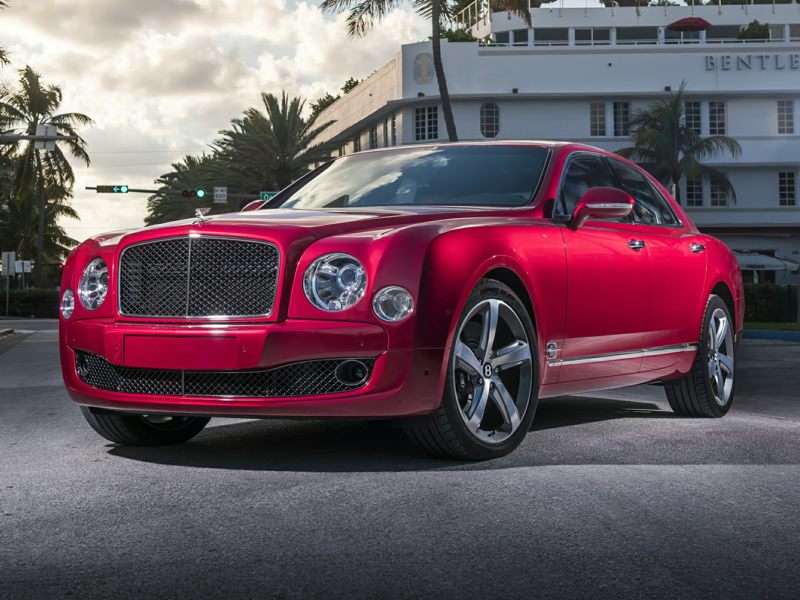 Photo by Bentley Media
5) 2016 Jaguar XJR LWB – Base Price $121,000
Personifying Sir William Lyons' insistence that every Jaguar car embrace pace, space, and grace, the Jaguar XJR LWB is one of the most distinctive automobiles you'll ever see. On the pace front, we're looking at a 550-horsepower supercharged 5.0-liter V-8 with 502 ft-lbs of torque, paired with one of the most agile suspension systems ever fitted to a luxury car. On the space front, LWB stands for long wheelbase, and the Jaguar flagship offers more than enough room for outstanding comfort in all four seating positions. Which brings us to grace. Only the finest materials adorn the stunningly beautiful interior.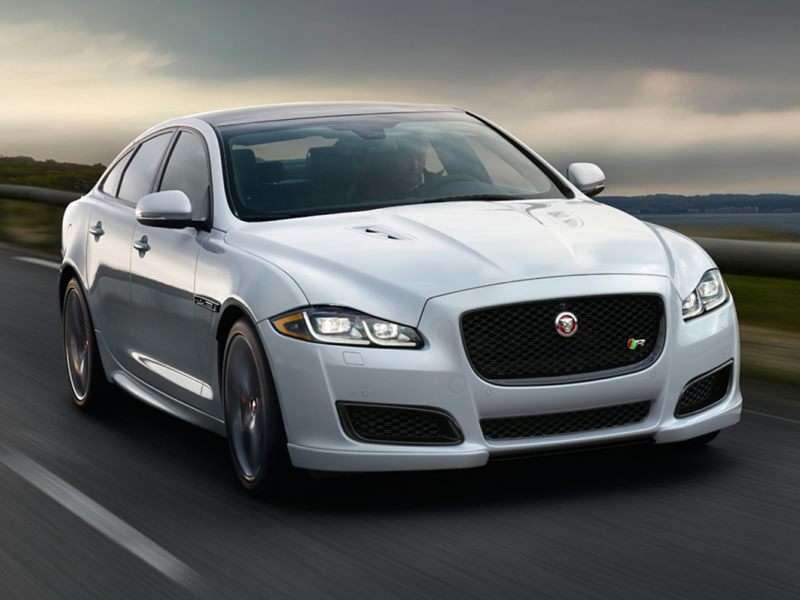 Photo by Jaguar
6) 2016 Lexus LS 600h L – Base Price $120,440
There was a time when it would be laughable to think of a Japanese car on a list of the most luxurious cars. Toyota changed all of that when it introduced the Lexus marque back in 1989. A paragon of smoothness, the Lexus LS put the automotive industry on notice. Today's Lexus LS remains one of the most luxurious cars in the world—built to an incredibly high standard. Another distinction of the Lexus is that it boasts a gasoline/electric hybrid powertrain, capable of putting out 438 horsepower. The first in this class, few have followed in its tire tracks.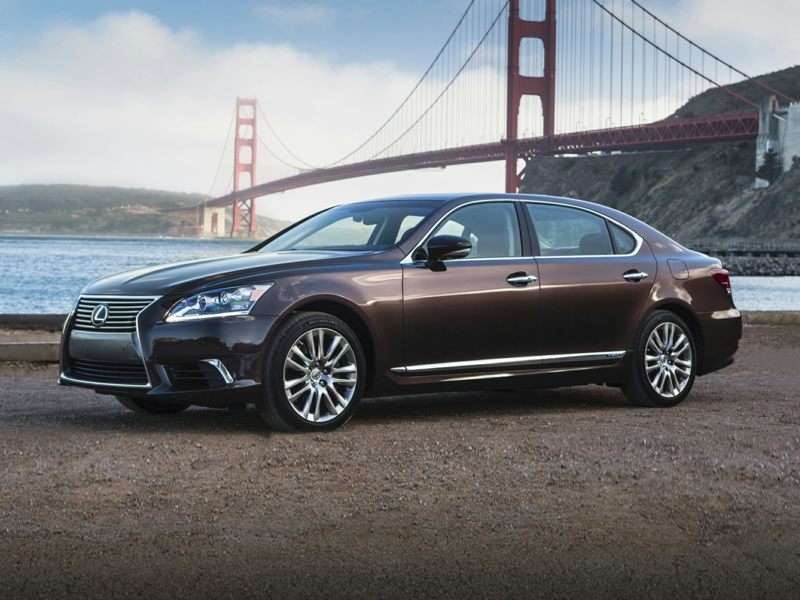 Photo by Lexus
7) 2016 Maserati Quattroporte GTS – Base Price $141,500
Exceptionally beautiful, the Maserati Quattroporte GTS's heritage is traceable some 100 years past to a legendary family of racing car builders. At Maserati, performance is considered as much a luxury feature as a spacious and well-appointed interior treatment. The minimalist design of the Quattroporte's interior belies the wealth of luxurious tech it contains. Further, supple leather is complemented by open-pore wood trim, serving to please both the eye and the sense of touch. Meanwhile, the 523-horsepower, 3.8-liter twin-turbocharged V-8 delivers one of the most glorious engine notes ever heard.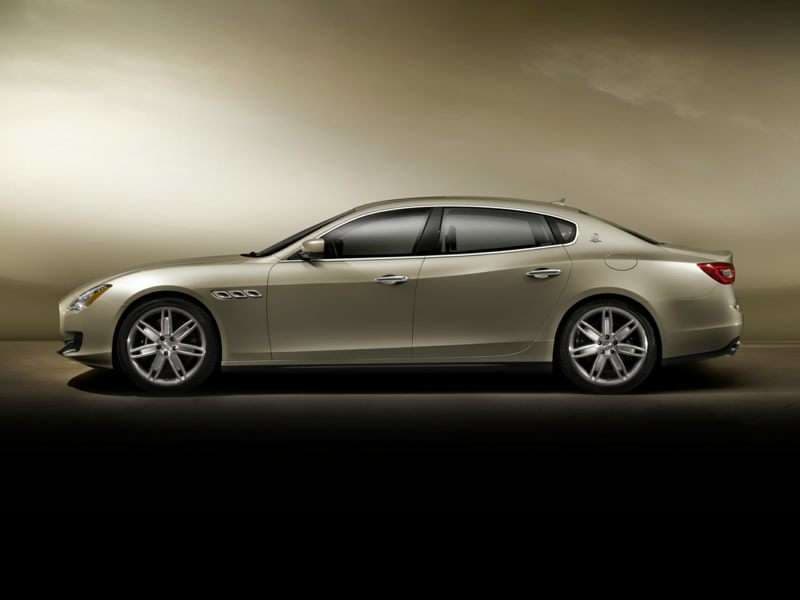 8) 2016 Mercedes-Benz S65 AMG - Base Price $224,650
Specific attention to detail is another hallmark of the exceptional automobiles on this list of the most luxurious cars. Tray tables, and rear-seat controls for all of the comfort and convenience systems in the car are nice touches, but Mercedes-Benz goes one better with a cabin fragrance system dispensing an atomized bouquet into the car at periodic intervals. By now, the technological mastery of Mercedes-Benz automobiles is legend—so we won't belabor it here. Absolute state of the art is a succinct description. The 2016 Mercedes-Benz S65 AMG's handbuilt twin-turbocharged V-12 makes 621 horsepower and 738 ft-lbs of torque.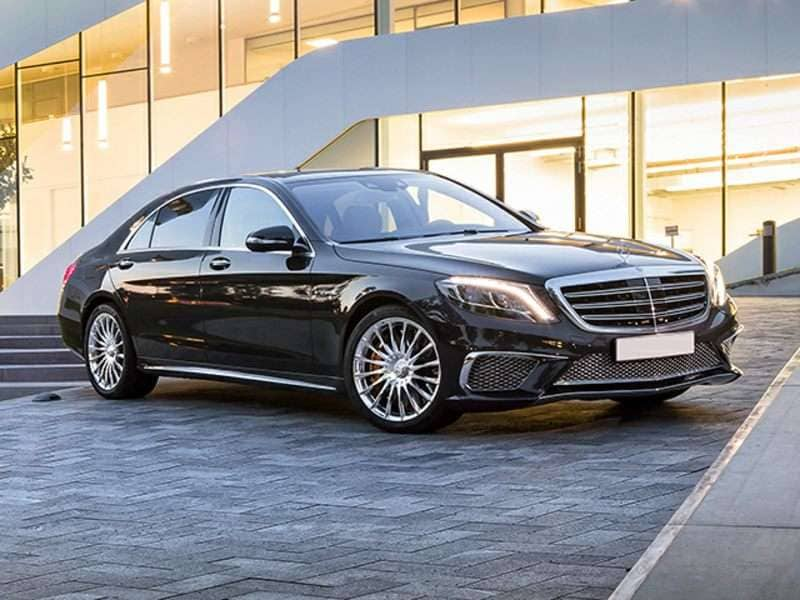 9) 2016 Porsche Panamera Turbo S Executive – Base Price $200,500
The all-wheel drive, long wheelbase version of Porsche's Panamera is almost laughably comfortable, luxurious, powerful, and agile. The Porsche also has the most distinctive appearance of the cars here (nothing else looks like it, save perhaps another Porsche), and it goes like crazy. The real beauty of the Porsche Panamera Turbo S Executive lies in the fact it pampers like an executive express is expected to, while delivering the level of excitement endemic to its marque. An ultra-luxury sedan? Yes, absolutely. A Porsche too? Through and through. Its twin-turbocharged 4.8-liter V-8 makes 570 horsepower and 553 ft-lbs of torque.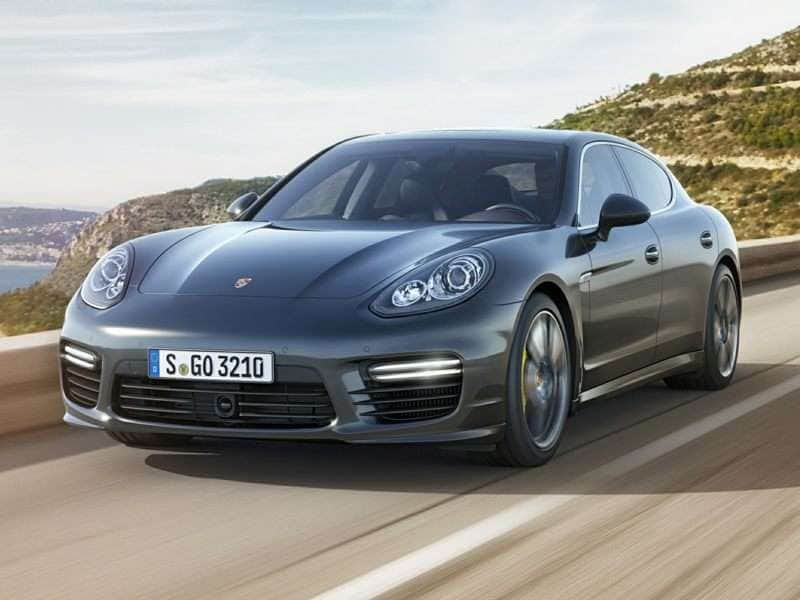 Photo by Porsche
10) 2016 Rolls-Royce Phantom Drophead Coupe - Base Price $492,000
Designed without compromise, Rolls-Royce motorcars certainly deserve their lofty reputation. At Rolls-Royce, the aim is to build nothing less than the best cars in the world. And yes, the best cars in the world mean very different things to different people. In this case, it means the finest materials, hand craftsmanship, outstanding comfort, competent handling, more than adequate performance potential, and a look capable of summing all of those attributes up with a single glance. Of the cars the company produces, we chose the Phantom Drophead here because absolutely nothing else says luxury the way this outstanding convertible does. Though the Phantom Drophead makes 453 horsepower from its 6.8-liter V-12 engine, power isn't even the point.