Automaker Announces First-half Financial Results and October U.S. Sales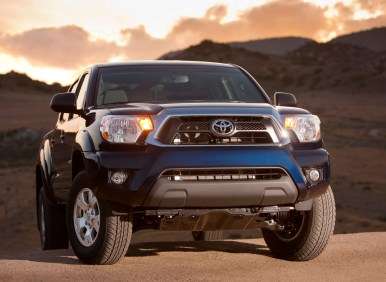 For Toyota, the figures are in—and up—for both the first half of the Japanese fiscal year and the October selling period in the United States, as the company continues to bounce back from its past challenges. Now, it's true that some of this success still reflects just how difficult things were for the automaker last year, when natural disasters in Japan severely hampered its business, but with billions in revenue coming in, and millions of vehicles going out, the company must be doing something right.
Toyota Back on Top Globally
The short story here from Satoshi Ozawa, executive vice president of Toyota Motor Corporation:  "In all regions, vehicle sales increased significantly for both the first half and second quarter of this fiscal year because we suffered from the supply disruption due to the Great East Japan Earthquake in the same period last year. Despite the yen's appreciation, operating income improved significantly due to the recovery of sales which dropped in the first half of last year and our company-wide profit improvement activities."
(Note: The fiscal year in Japan runs from April to April; thus, the first-half results reported here were earned in the six months from April 1, 2012, through September 30, 2012.)
Specific highlights from the period included:
Global sales volume increased 1.49 million units, with first-half deliveries totaling 4.516 million units.
Consolidated revenues jumped 36.1 percent, to $138 billion
Operating income, down some $40 million during the first half of 2011, shot up to $8.7 billion this year (+2,268 percent!).
Net income jumped more than 570 percent and reached $6.9 billion.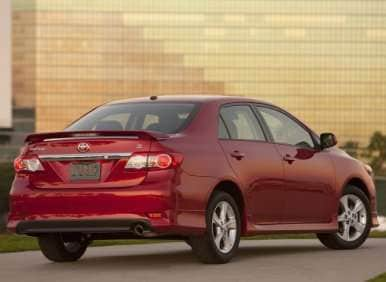 Toyota Sales Climbing Locally
The same kind of worldwide momentum that Toyota enjoyed in that April-September time span also carried over into October, especially in the United States. Here, the company led all mainstream auto brands—and plenty of niche automakers—with a 15.8 percent growth rate. It was enough to lift Toyota's volume for the month to 155,242 units, for third place on this country's overall auto sales list.
Much of the credit goes to the Toyota Camry (the best-selling car in America in October) and the Toyota Corolla (the nation's best-selling compact). The former brought in 29,926 sales (+35.8 percent), while the latter benefited from 20,949 deliveries (+29 percent). The Toyota Prius family continued to gain ground in October, too: Combined sales for the Toyota Prius, Toyota Prius v, Toyota Prius c and Toyota Prius Plug-in came up to 16,774 units, marking a 52.4 percent jump over the same month in 2011 (when just the Prius proper was on the market).
Other double-digit gainers for the company in October included: 
Toyota Highlander—8,909 sales, +11 percent
Toyota Land Cruiser—259 sales, +89.1 percent
Toyota Tundra—8,086 sales, +24.5 percent
Toyota Tacoma—12,191 sales, +19.8 percent
Scion xD—855 sales, +36.1 percent
Lexus ES—5,971 sales, +38.9 percent
Lexus GS—1,521 sales, +471.8 percent
Lexus LX—366 sales, +37.6 percent
Also, the Scion FR-S sports car, competing in its initial October at dealerships, pitched in with 1,107 deliveries.