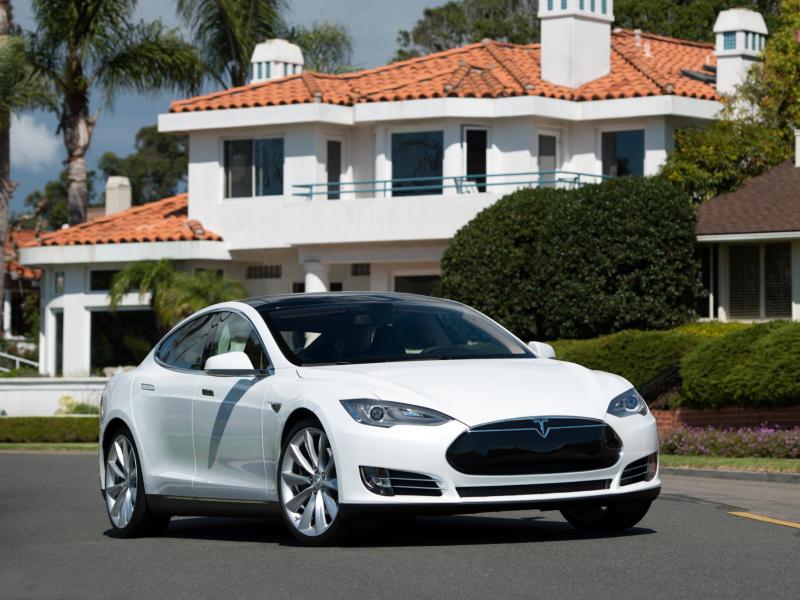 2015 Tesla Model S ・ Photo by Tesla Media
With all the attention paid to front-wheel drive models these days, it's comforting to know the good-old rear-wheel drive sedan is alive and well—albeit more performance oriented than ever before in its history. Once the dominant powertrain configuration, front-engine rear drive sedans were the norm, rather than the exception. Today, you'll find the scheme most often employed in upscale high performance models. In other words, most of the best rear-wheel drive sedans for 2016 are a rather pricey lot. However, if you really love to drive and you're conscribed by circumstance to a four-door sedan, any one of the cars on this list will impart your "practical" choice with an immense amount of driving pleasure.
BMW 5 Series
Offered with a broad array of engines (including diesel and a hybrid propulsion system), the BMW 5 Series is the sport sedan by which all others are measured. Yes, BMW's middle child has mellowed somewhat of late, emphasizing luxury and comfort along with performance, but the 5 Series BMW is still one of the most rewarding drives on this list of the best rear-wheel drive sedans for 2016. Engines range in output from 240 horsepower and 260 ft-lbs of torque for the entry-level 528i, to 560 horsepower and 516 ft-lbs of torque for the almighty BMW M5—one of the fastest sedans in the world. Other rear drive BMW sedans include the ever-popular 3 Series, and the ultra-luxurious 7 Series. BMW 5 Series pricing starts at $49,950.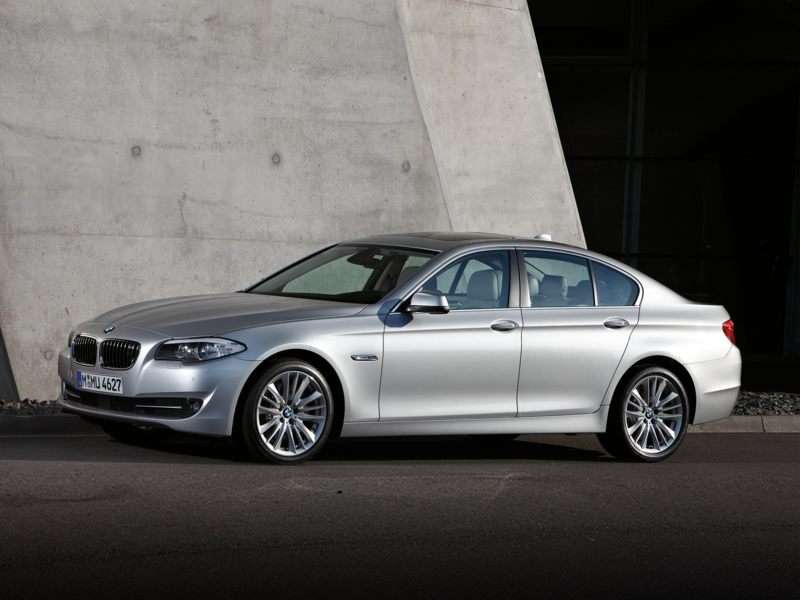 Cadillac CTS
Cadillac's CTS is arguably the model around which the brand is built these days. The ethos laid down by the original 2002 Cadillac CTS has come to define the entire Cadillac marque as a collection of world-class luxurious automobiles with a performance orientation. One of the best rear-drive sedans for 2016, Cadillac CTS engines range in output from 270 horsepower to 640 horsepower for the all-new 2016 CTS-V. A true 200 MPH four-door sedan, the CTS-V accelerates to 60 in 3.7 seconds—the same as a Dodge Viper. Other rear drive sedans in the Cadillac lineup include the recently introduced ATS and the upcoming CT6 flagship. CTS pricing starts at $45,345.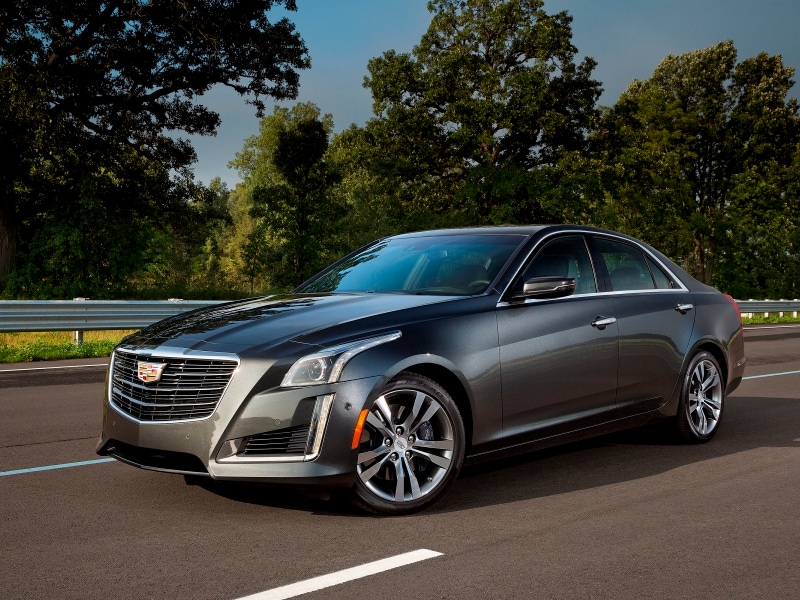 Chevrolet SS
There was a time when every Chevrolet sedan lineup was rear-wheel drive. Today, the rear drive Chevy four-door count is down to one. The good news is it's one seriously badass sedan. Based on the Australian Holden Commodore, the model first came to the U.S as the Pontiac G8. With the marque's demise, the G8 was reincarnated at the Chevrolet SS. Power comes from a 6.2-liter V8—borrowed from the Corvette—producing 415 horsepower and 415 ft-lbs of torque. Output is routed to the rear wheels through a six-speed automatic transmission. Pricing starts at $45,745.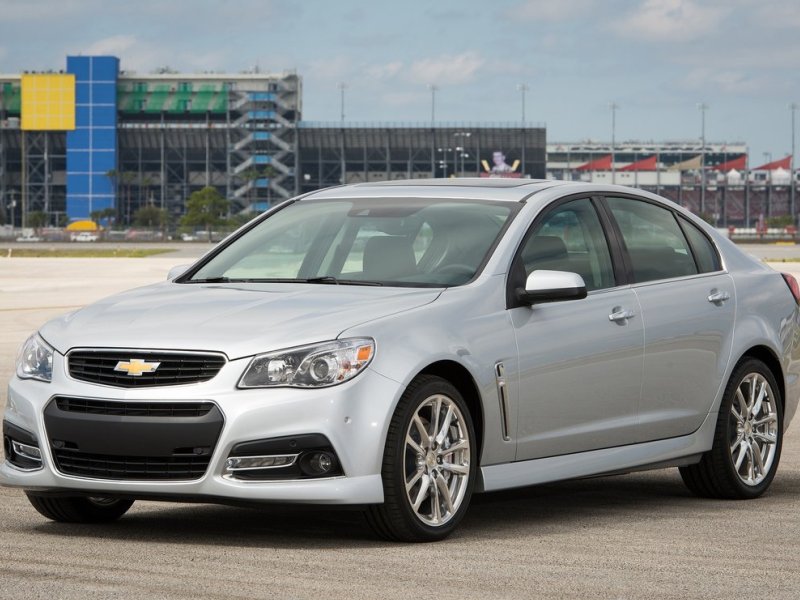 Dodge Charger
Another throwback to the days long before Yo! MTV Raps, Dodge has endowed its Charger four-door sedan with the 707-horsepower supercharged 6.2-liter Hellcat V8. While this alone is enough to make the Charger one of the best rear-wheel drive sedans, there's an entire range of other engines with output varying from 292 horsepower to 485. An eight-speed automatic transmission is employed for all Charger models. Thoroughly American (OK, American with German underpinnings), the Dodge Charger (along with its Chrysler 300 sibling) is easily one of the best rear-drive sedans for 2016. Pricing starts at $27,995.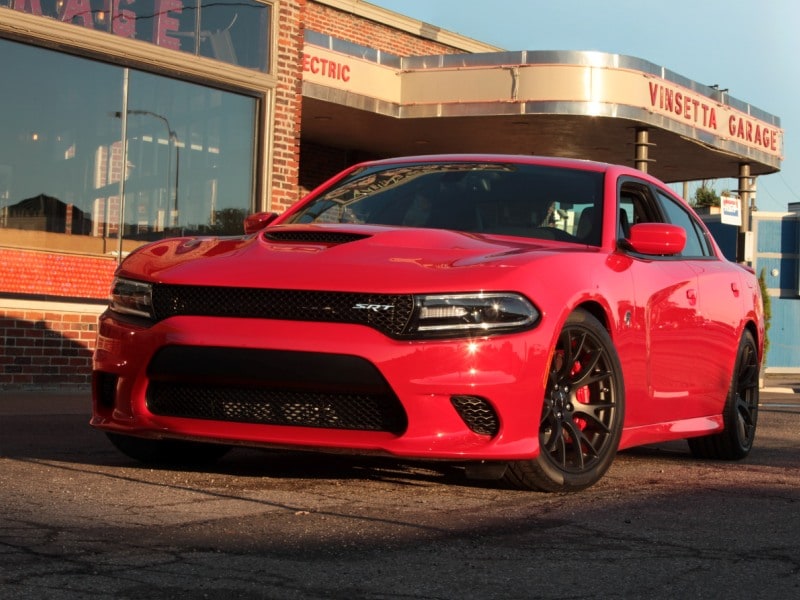 Photo by Dodge
Hyundai Genesis
If you consider Hyundai a purveyor of cut-rate models for people who can't afford real cars your attitude is due for a reboot. Hyundai Genesis is one of the best rear-wheel drive four-doors for 2016. Power comes from a choice of two engines; the base powerplant is a 311-horsepower 3.8-liter V6 with 293 ft-lbs of torque. The optional engine offering is a 5.0-liter V8 capable of delivering 420 horsepower on premium-unleaded fuel and 407 on regular unleaded. Maximum torque output is 383 ft-lbs on premium and 372 ft-lbs on regular. While we're on the subject of rear-drive Hyundai models, Equus ranks highly too. Genesis pricing starts at $38,000.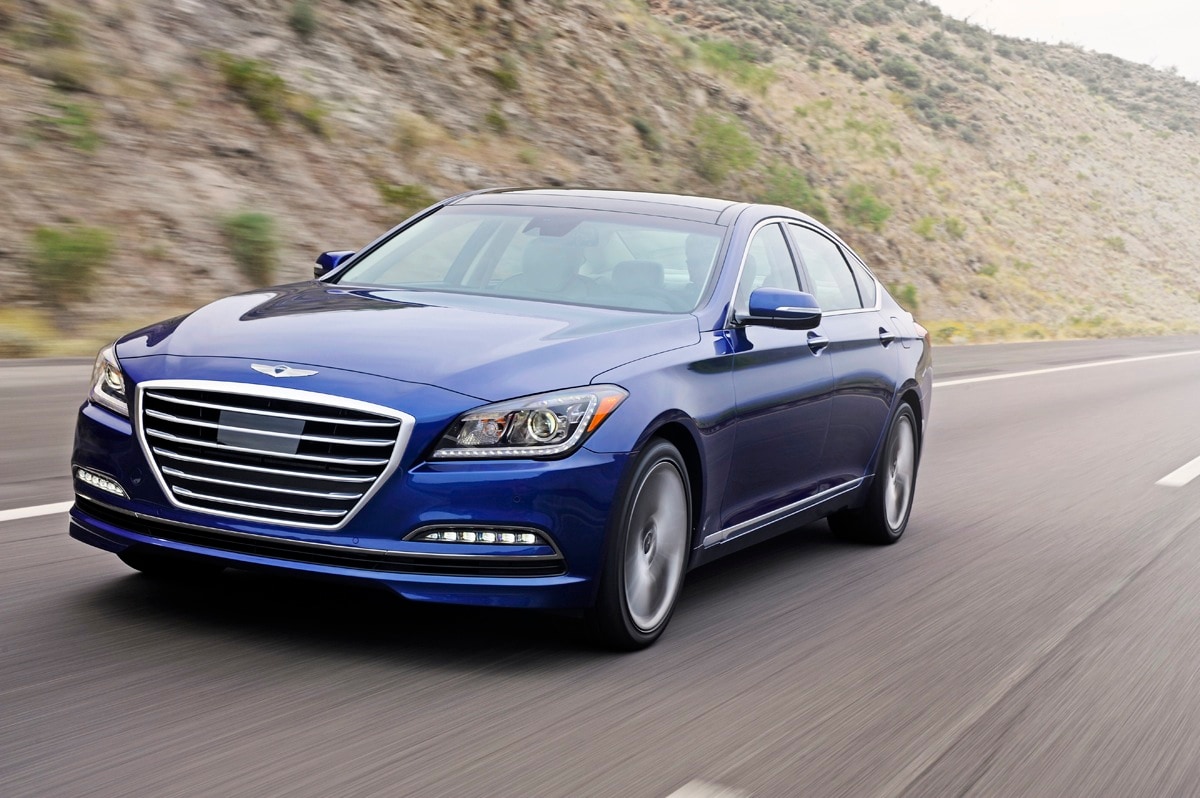 Infiniti Q50
When Nissan introduced the Q50 as the Infiniti G35 back in 2003, the company's intention was to surpass the BMW 3 Series in every measure. And actually, the rear-drive Infiniti came closer than any car ever had before, which is to say it was exceptionally good. Based on Nissan's front midships platform, the Infiniti Q50 is essentially a front mid-engine sedan blessed with exceptional balance, which helps make the case for it being one of the best rear-wheel drive sedans for 2016. Power comes courtesy of a 328-horsepower V6 with 269 ft-lbs of torque. A seven-speed transmission completes the rear-drive powertrain. A hybrid version is also offered. Other rear-drive Infiniti models include Q40, Q70 and Q70L. Infiniti Q50 Pricing starts at $37,150.
Jaguar XJ
The English truly know how to deliver a well turned out luxury sedan with power and agility in equal proportion to its sumptuous nature. In true fashion, the Jaguar XJ is just as fast as it is beautiful and luxurious. Crafted primarily of aluminum, the Jaguar XJ offers a vast array of luxury features within its distinctively styled interior, while still maintaining a relative svelte curb weight for its class. Engines range in output from 340 horsepower for the base XJ standard wheel base model to 550 for the XJR. Other rear-drive Jaguar sedans include the XF and the upcoming XE. Jaguar XJ pricing starts at $74,200.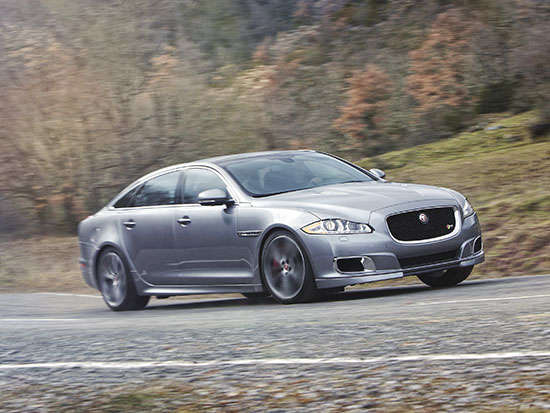 Kia K900
Introduced in Korea in 2012 as the Kia K9; the nomenclature was changed to K900 for the U.S. market for pretty obvious reasons. Hey, as a model name for a luxury car, the "Kia Dog" kinda lacks that certain je ne sais quoi—yes? Meanwhile, those who have given the model a shot have found the K900 absolutely deserves to be considered among the best rear-wheel drive sedans for 2016. An outstanding value for its price, the flagship Kia luxury sedan is wonderfully appointed and strikingly styled. Further, the K900 has an air of understated elegance to go along with its 420-horsepower 5.0-liter V8 engine and sumptuously appointed interior treatment. Pricing starts at $54,500.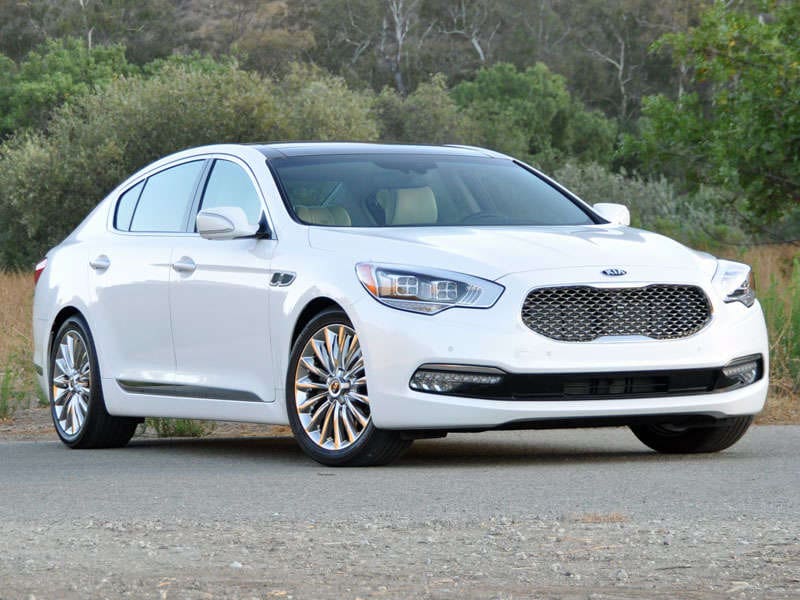 Photo by Kia
Lexus LS
After defeating Sonny Liston to become heavyweight champion back in 1964, Muhammad Ali famously declared; "I shook up the world!" The Lexus LS also shook up the luxury car world when it knocked out the Mercedes S-Class some 25 years later in 1989. Sumptuously appointed, heavenly quiet, and smoother than a pimp at a church picnic, the Lexus LS was so good Mercedes-Benz moved the S-Class farther upmarket rather than compete head-to-head. Today's Lexus LS remains one of the most finely crafted automobiles in the world. Power comes from a 386-horsepower 4.6-liter V8 with 367 ft-lbs of torque. Other outstanding rear-drive Lexus sedans include the IS and GS. Lexus LS pricing starts at $72,520.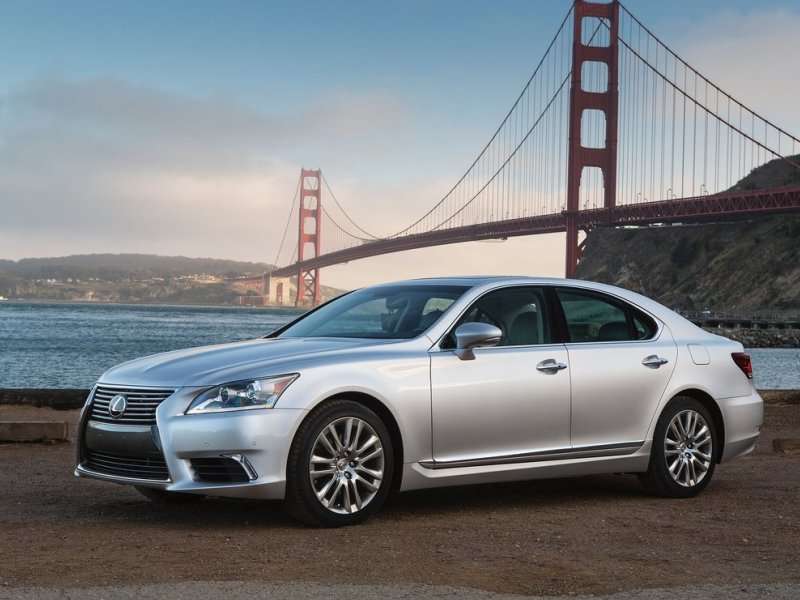 Mercedes-Benz S-Class
Yes, we know we just dissed the big Benz (actually, Lexus dissed the big Benz—we just reported it.) However, Mercedes has come back to once again make the S-Class the finest four-door luxury sedan in the world. "Absolutely state of the art" is a succinct summation. Tray tables and rear-seat controls for comfort and convenience systems are nice touches, but the Mercedes goes its competition one better with ideas like a cabin fragrance system dispensing the atomized fragrance of your choice at periodic intervals. (The citrus one is really nice—plus it very gently keeps one alert.) Engine output ranges from 449 horsepower and 516 ft-lbs of torque to 621 horsepower and 738 ft-lbs. Other rear drive Mercedes sedans include the C-Class and the E-Class. S-Class pricing starts at $94,400.