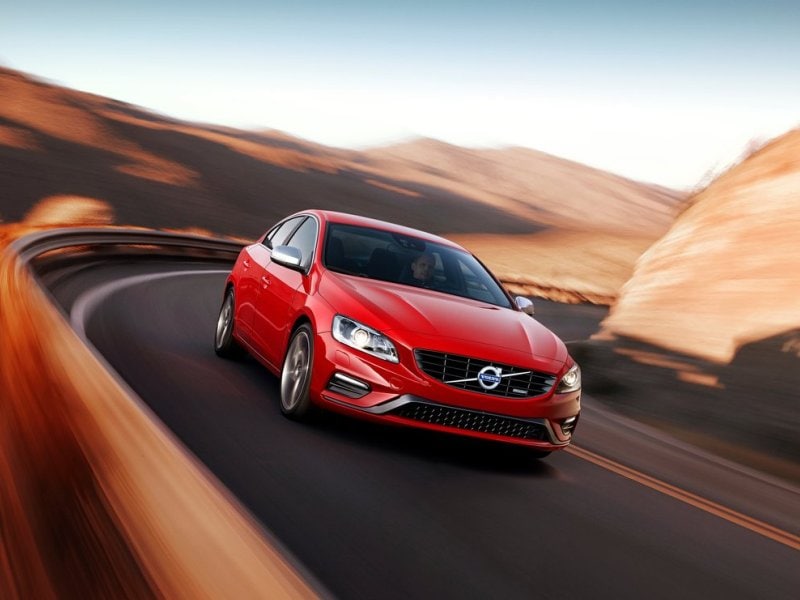 For some drivers, only a sedan will do, and a high performance sedan will do it even better. Whether you're harboring latent Transporter fantasies, or you just like the look of a four-door, combining the agility and responsiveness of a sports car with a pair of extra doors and a back seat can be quite rewarding. The best high performance sedans accomplish this with ease. Of course, with little regard paid to cost, it's very easy for Bentley, Rolls, Aston Martin, and Maserati to post big numbers. But who shines when price is a consideration too? In other words, how much performance can be had if you stay within the mainstream? Turns out, it's a whole lot!
Audi RS7
Arguably the most handsome of the current crop of Audi sedans, the RS7 is also the most formidable of the best high performance sedans. The all wheel drive hatchback hosts a 560-horsepower, twin-turbocharged 4.0-liter V8 with 516 ft-lbs of torque. The powertrain's eight-speed automatic transmission routes power to all four wheels through a self-locking center differential and a sport-oriented rear differential. The RS7 also features a sport tuned smart suspension system, variable ratio steering, and collision mitigation. Pricing starts at $108,900.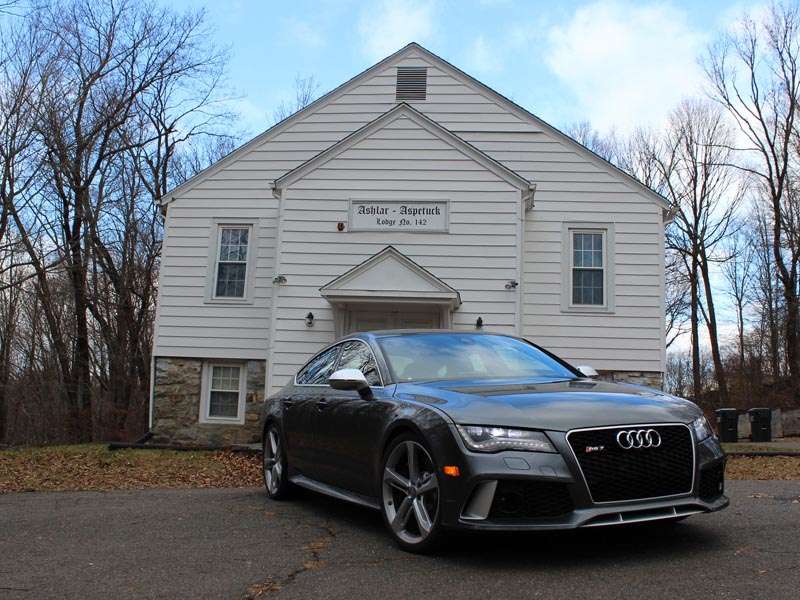 BMW M5/M6 Gran Coupe Competition Package
Though the standard versions of these BMWs make "only" 560 horsepower and 500 ft-lbs of torque, their optional Competition Packages fits a freer-flowing exhaust system along with upgraded steering and suspension systems. The resulting 575 horsepower from the twin-turbocharged 4.4-liter V8 is routed to the rear wheels through a seven speed automated manual transmission. Compared to the standard versions of these cars, the Competition Package iterations ride a bit more stiffly, but they handle better too—so it's really a matter of personal preference. Pricing for the M5 starts at $93,600; M6 Gran Coupe starts at $116,200. The Competition Package adds $7,300 to the price of each car.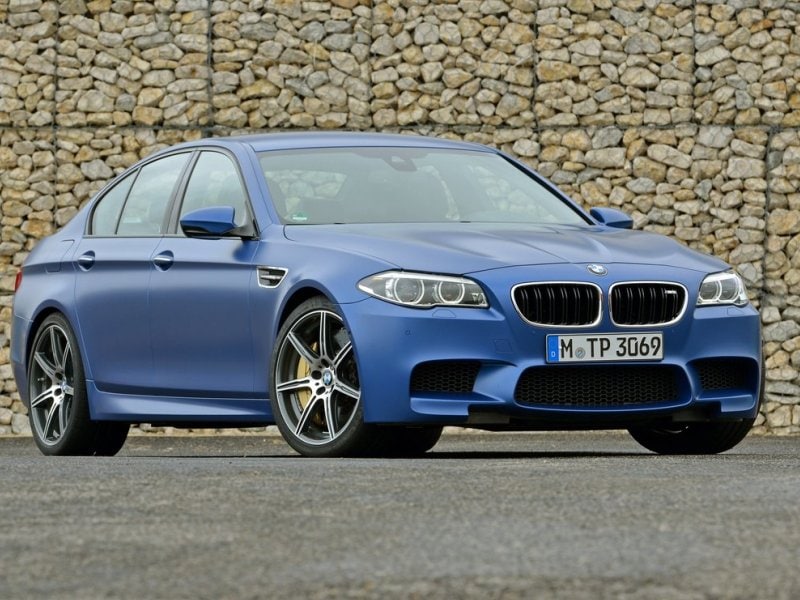 Cadillac CTS-V
The Cadillac CTS-V's claim to a spot on the list of the best high performance sedans starts with a 640 horsepower supercharged 6.2-liter V8 engine good for 630 ft-lbs of torque. Cadillac says its top speed is 201 miles per hour and the four-door sedan is just as quick to 60 as a Viper. The transmission is an eight-speed automatic with paddle shifters. With a goodly amount of aluminum in its body structure and a carbon fiber hood, it's a lot lighter than the model it replaces and, with its new styling, much better looking too. As of this writing, pricing has yet to be announced.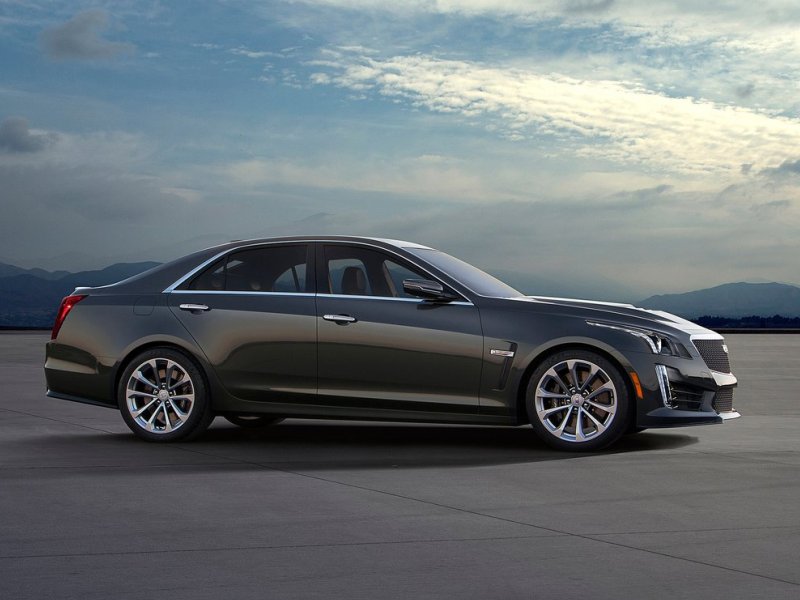 Chevrolet SS
The Chevrolet SS is the car driving enthusiasts who need four doors have clamored for from time immemorial. Consider it, a Corvette-sourced engine good for 415 horsepower, huge Brembo brakes, a magnetorheological suspension system, an available six-speed manual transmission, rear-wheel drive, and an extensive list of contemporary comfort and convenience features; all wrapped in an unassuming—yet handsome body, at a price you can deal with. Pricing starts at $45,745.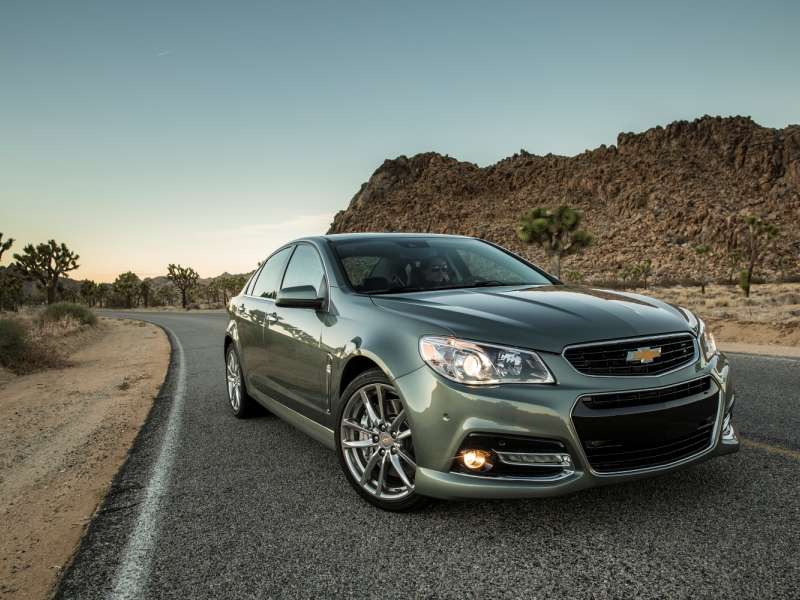 Dodge Charger Hellcat
Yes, the 707-horsepower Hellcat engine is the headliner here, but the Charger would be on this list of the best high performance sedans even without the mechanical equivalent of a thermonuclear device under the hood. The contemporary Dodge Charger has always been one of the best handling full-size sedans. Additionally, a long list of technologically advanced comfort and convenience features further burnish the Dodge's credentials. Its look has been freshened up for 2015, so the Charger is now more handsome too. Pricing starts at $63,995.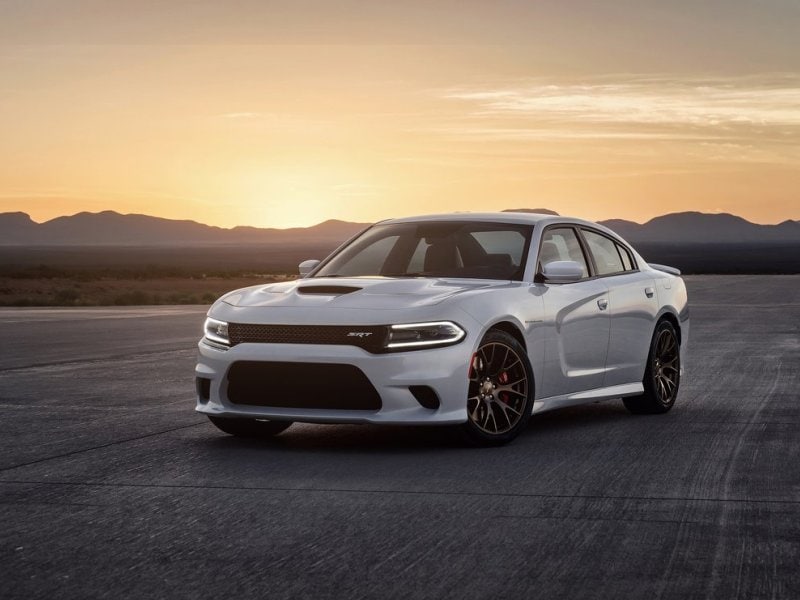 Ford Taurus SHO
Let's say you're looking for as much high performance car as you can get. Your budget won't let you go for one of the most expensive models here, but you still want to enjoy a measure of exclusivity. Three words—OK two words and an acronym—Ford. Taurus. SHO. And right about now you're probably asking, "What's so exclusive about a Taurus SHO?" Well, when is the last time you saw one on the street? They're rare, an absolute joy to drive, and the Ford boasts a 365-horsepower turbocharged V6 along with a starting price of $40,220.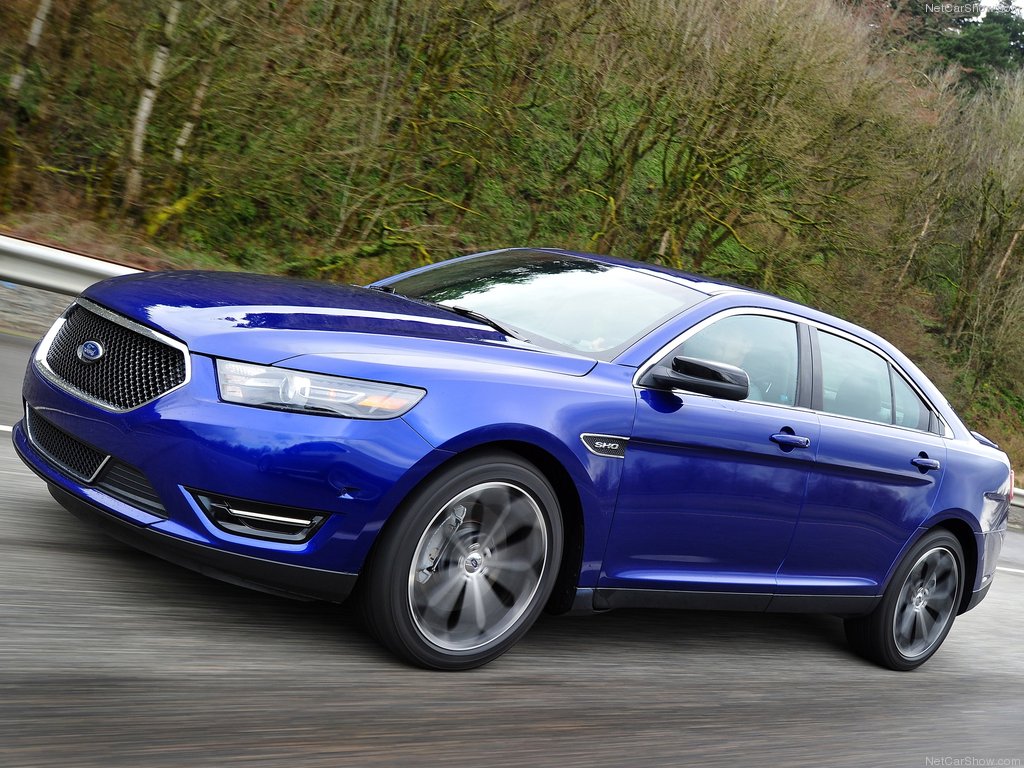 Honda Civic Si
If you consider a high performance car one capable of going through a 40 mph curve at 60 mph, but flat-out horsepower isn't so much of a requirement for you, then the Honda Civic Si Sedan is the car you're seeking. Plenty spacious enough for a young family of four, the Honda also boasts a reasonably sized trunk and one of the zingiest engines you'll ever wind to redline. Yes, the Honda Civic Si definitely deserves a place on this list of the best high performance sedans. Its 205-horsepower four-cylinder engine returns 25-mpg combined. Pricing starts at $23,090.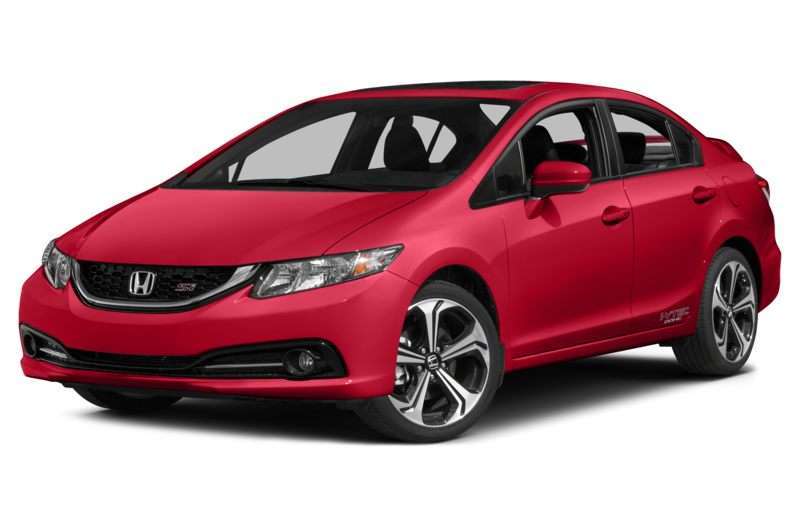 Hyundai Genesis 5.0 R-Spec
Completely redesigned for 2015, Hyundai's Genesis now easily ranks among the best high performance sedans. Go for the 5.0-liter V8 option and you'll savor the pleasures of a 420-horsepower, 5.0-liter V8—along with the rest of the goodness of Hyundai's newest sedan. The Genesis 5.0 Ultimate package adds a driver-adjustable suspension system so you can go from plush-ing it to crushing it at the touch of a button. Hyundai Genesis 5.0 pricing starts at $51,500.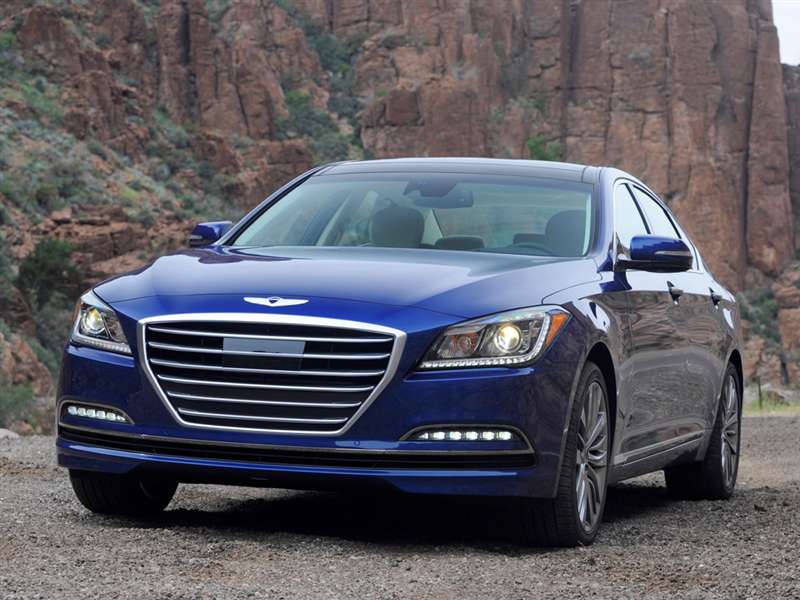 Jaguar XJR LWB
Known specifically for deftly melding high performance with opulent luxury, of course the Jaguar flagship is on our list of the best high performance sedans. The big Jag flaunts a 550 horsepower supercharged V8 with 502 ft-lbs of torque, which is paired with one of the most agile suspension systems ever fitted to a luxury car. The LWB in its nomenclature stands for long wheelbase, and the Jaguar flagship offers more than enough room for outstanding comfort in all four seating positions. As for furnishings, only the finest materials adorn the Jaguar's stunning interior. Pricing starts at $116,000.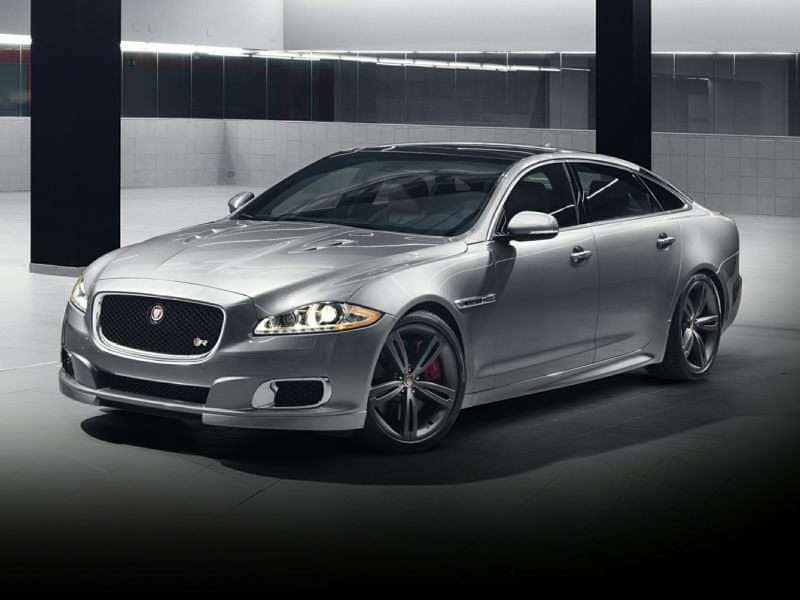 Jaguar XF
One of the Jaguar XF's greatest strengths is the versatility the model offers. There are no fewer than eight distinct versions of the graceful sedan on offer (including all-wheel drive variants)—almost enough to be a car line unto itself. While all are luxurious, they offer performance ranging from merely engaging to positively stupendous. Available engine output ranges from 240 horsepower up to a 550-horsepower version of the car offered for $99,000. Jaguar XF pricing starts at $50,175.