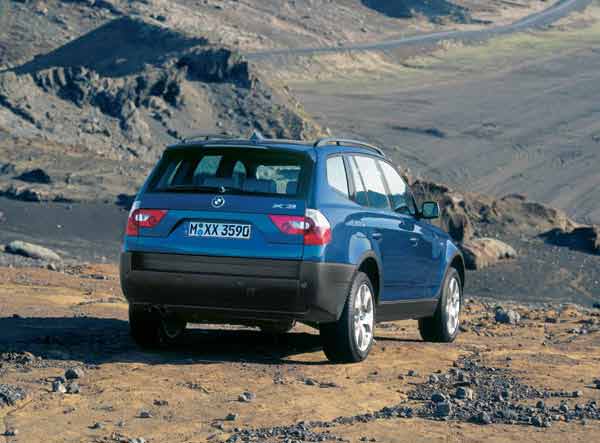 It looked like a good buy. The color was right, it had a fair amount of horsepower, it looked great – and there was a nice fat rebate dangling at the end of the contract.So I bought it, and boy, did I ever buy it. A few weeks later, it dawned on me that my great new SUV was actually built for Eskimos – people who need a vehicle that does well in the snow and can do some serious off-road work. All I wanted to do was get to work every day. I should have purchased a car-based SUV, and not a macho truck-based utility vehicle. One that drives more like a car than a truck, one that feels at home on the freeway – not the outback. SUVs break out into these two basic categories: car, and truck based. Car based SUVs are built for highway driving, family transportation. Most are built via a unibody construction and have front and rear independent suspensions. Truck-based SUVs are much different. These are truly utility vehicles, built for off-roading and towing, and many are constructed body on frame and designed not so much for comfort as they are for ruggedness.
Page 2: Differences
The differences don't end there. And while they may look the same, just below the surface there are a myriad of differences, many of which should be considered before you make a purchase. Here are ten top things your next SUV should have:Side Curtain Airbags: This feature is gradually working its way into most vehicles, usually as an option but increasingly as standard. Most automakers feel that side curtain airbags will one day become mandatory. It's worth the cost to make it mandatory for your family now -- especially on an SUV. Side curtain airbags also offer protection when it comes to rollovers – something that SUVs do more often than other types of vehicles. Most important, though, is this: side curtain airbags protect the head in the event of a side impact accident, where a seat-mounted side airbag provides only torso protection. Electronic Stability Control: You're driving a big load of steel with an engine that can go faster than you can control. Electronic stability control systems help you keep things in control by constantly monitoring tire speed, steering wheel angle – just about everything – and applies control by way of braking or slowing engine speed, as necessary. This type of technology makes SUVs much safer by keeping these behemoths on their feet and under control.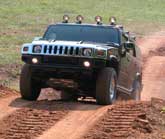 Page 3: Third row
Third-row Seating: Even smaller SUVs such as the Toyota Highlander have third row seating nowadays, as a third row is becoming a required feature for all SUVs. Even if you don't normally carry enough people to warrant it, SUVs with a third row offer more cargo space – as long as the back seats fold down all the way – and may offer a little more protection in case of a rear impact. Rear Power Gate: If you're buying a mid-to-large SUV, make sure it has a rear power gate, or, at least, an easy-to-use latch you can use to close the gate with your hands full. Power gates come in handy because back gates tend to be getting heavier and larger, and they make closing as easy as a push of the button. Rear Climate Control: Instead of waiting for that nice cool air to filter its way to the back, make sure that the SUV you buy has rear seat ducts, preferably in the ceiling for maximum environmental coverage. Rear Independent Suspension: If you don't plan to do extensive off-roading or heavy towing, make sure your SUV has an independent rear suspension. Most car-based SUVs offer independent rear suspension, while many truck-based SUVs are built with a live rear axle, in order to provide maximum off-roading and towing capability.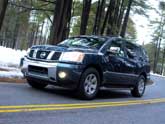 Page 4: Clearance
Ground Clearance, Step-up Bumpers and Handgrips: If you do plan to go off road, ground clearance is a key attribute, as are the steps and hand grips you'll need to use to get inside the cabin. Don't discount such seemingly minor conveniences – they often make a significant impact on how much you enjoy your vehicle. Unibody Construction: Generally, there are two ways to build an SUV: body on frame, where the body of the car is bolted onto a frame, and unibody – where the body and frame are one piece. Unibody is stiffer and, as a result, improves the on-road driving. Most truck-based SUVs are body on frame. All Wheel Drive: For an SUV built to be driven down streets and not gullies, all-wheel drive keeps all four wheels on the road. And while it's not a critical component, all-wheel drive is very helpful when roads are slick or driving conditions slippery. When tire slippage is detected, an all-wheel drive system will provide power to all wheels, thus helping to control the vehicle. Towing Capability: What you have to tow, if anything, is critical to your choice of SUV. If you plan to tow a large trailer or boat with your SUV, chances are you will need to focus on truck-based SUVs. While some car-based SUVs can tow small trailers or boats, for real towing turn to truck based SUVs.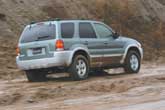 Page 5: FAQs
What are some of the best car-based SUVs? There are many good car-based SUVs, including the Honda Pilot, Ford Escape and Toyota Highlander. And don't forget about crossover vehicles: the newest of the batch, the Ford Freestyle, offers SUV convenience with a sedan-like ride.
What are some of the best truck-based SUVs? Some of the more popular truck-based SUVs include the Ford Explorer, Jeep Grand Cherokee, Ford Expedition and Chevrolet TrailBlazer.
Which type is best? Depends on your needs. For off-roading and towing, truck-based is best. For city driving and commuting, car-based. By matching the vehicle to your needs, you will end up with a more satisfying purchase.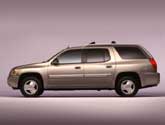 Page 6: Notes
New SUVs due out in 2005 include: Chevrolet Equinox SUV: $20,995 - $24,335 Ford Freestyle Wagon: Pricing TBA Hyundai Tucson SUV: $17,000 - $22,000 Mercury Mariner SUV: Pricing TBA Land Rover LR3: Pricing TBA Lexus RX 400h Hybrid SUV: Pricing TBA Saab 9-7X SUV: Pricing TBA Toyota Highlander Hybrid SUV: Pricing TBA