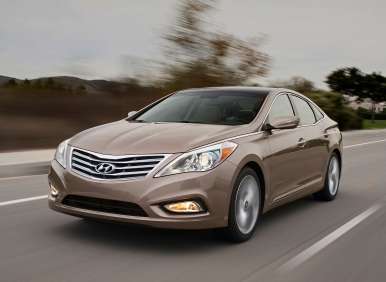 Even as the two brands underperformed the industry last month, Hyundai and Kia each set new sales records for May and continued to work their way into the mainstream of the U.S. automotive marketplace. In fact, the former achieved its second-best sales month of all-time, while the latter announced it had sold its 4 millionth vehicle since beginning sales in this country in 1994.
(As a reminder, Hyundai and Kia are both controlled by the Hyundai Motor Group, headquartered in Seoul, South Korea.)
May Auto Sales: Hyundai Challenged by High Demand, Low Inventories
Hyundai racked up a total of 67,019 deliveries in May—up by 13 percent—making it the fifth-best-selling brand in America. At this point, the only names ahead of Hyundai on the sales charts are Ford (208,993 sales), Toyota (181,510 sales), Chevrolet (177,943 sales), Honda (119,411 sales) and Nissan (81,202 sales).
Top performers in May for Hyundai included:
Hyundai Accent—The brand's 40-mpg subcompact amassed 6,166 sales to post a 303 percent gain and outsell the Ford Fiesta.
Hyundai Azera—Completely redesigned for the new model year, the full-size Azera garnered 1,053 sales, which may not sound like much until you realize that represents a 558 percent increase in deliveries.
Hyundai Veloster—Hyundai's sporty hatchback wasn't on sale during this month last year, but its 3,624 sales represented a 14 percent jump over April 2012.
Hyundai Genesis—Continued improvements to the sedan and coupe models drove up Genesis deliveries by more than 38 percent on 3,828 deliveries.
But while most other Hyundai vehicles gained at least some ground in May, the brand's two most popular choices—the Hyundai Sonata and Hyundai Elantra—were off last year's pace by more than a thousand units each. The primary challenge, according to Hyundai: Tight inventories. The brand's dealers have, on average, a 32-days supply of vehicles on their lots, and that compares to an industry average of about twice that.
"Having demand exceed supply is an enviable position to be in, but it forces us to be exceptionally efficient in our production planning, inventory management, and sales velocity," said Dave Zuchowski, executive vice president of Sales for Hyundai Motor America. 
Also, consumers can rest easy in knowing that Hyundai is adding a third shift to its plant in Alabama later this year, increasing production of the Sonata and Elantra by 20,000 units per year, and  hiring nearly 900 new U.S. employees.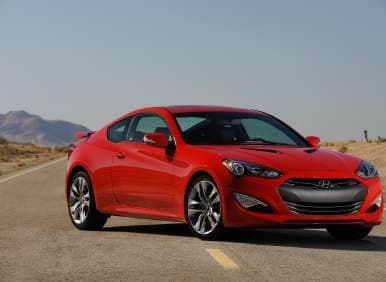 May Auto Sales: Kia Optima Continues Torrid Sales Pace
Now on a streak of 21 straight months of sales gains, Kia moved ahead by 7.4 percent in May, thanks to 51,771 deliveries. Leading the way: The Kia Optima, which delivered 13,364 units and grew sales by almost 80 percent. The recently redesigned Kia Rio also scored a nice advance, as the sharp new subcompact was good for 4,019 sales and a 59.5 percent jump in the right direction.
On the other hand, even as both the Kia Soul and Kia Sorrento crested the 10,000-sales mark in May, they, along with every other member of the brand's family, endured weaker results last month as compared to May of 2011.
Now, it's likely no coincidence that Kia's two top performers were its two freshest faces, and that's an important factor to keep in mind since Kia is preparing yet more fresh faces for productions.
"Kia has experienced dramatic growth over the past few years, and our record-breaking momentum continues as we gather industry-wide recognition for reliability, low cost of ownership, increased residual values and outstanding brand loyalty," said Byung Mo Ahn, group president and CEO of Kia Motor America and Kia Motor Manufacturing Georgia. "Our line of fuel-efficient vehicles combines cutting-edge technologies with world class design to create a standout value formula, and we'll have more new products and technologies arriving in showrooms within the next year."