A whole herd of intriguing small cars is on the horizon.
We have seen the future, and it is small. That is, the coming crop of cars is getting smaller, and that's just fine with us. Call it a backlash, or just an acknowledgement that daily transportation can only get so big before it becomes impractical, or a response to fuel prices, or whatever you want, but one of the hottest markets for the next couple of years will be subcompacts and compacts. That's good news for buyers, because manufacturers are now doing much more to make these cars not just necessities, but aspirations. Take a look at the coming Ford Fiesta and try to convince us that you don't want it based just on its looks, or that the high-tech Nissan LEAF doesn't stimulate your inner geek's need for techie gear. Best of all, compacts and subcompacts are still the price leaders, meaning you can get this style and innovation for mere pocket change, relatively speaking.
Page 2
On sale: Spring 2010
For decades, words like "unloved" and "slow-selling" have preceded any mention of a Chevrolet compact car. For example, the upcoming 2011 Chevrolet Cruze is designed to replace the unloved and slow-selling Cobalt this fall. However, if initial impressions hold true over the long term, the Cruze could replace those adjectives with "desirable" and "hot ticket." Why? Because the Cruze achieves several objectives. First, it's fantastically fuel-efficient thanks to a 1.4-liter turbocharged four-cylinder engine that will get an estimated 40 mpg on the highway—numbers usually reserved for diesel-powered cars. Second, it looks good inside and out, lacking the cheapness that seemed to permeate all of Chevy's previous compacts, starting with the Vega. Third, it should cost about the same as the inexpensive Cobalt. Finally, it's roomy, with Chevy boasting that the Cruze brings midsize practicality to the compact segment. Put it together and it spells "potential winner."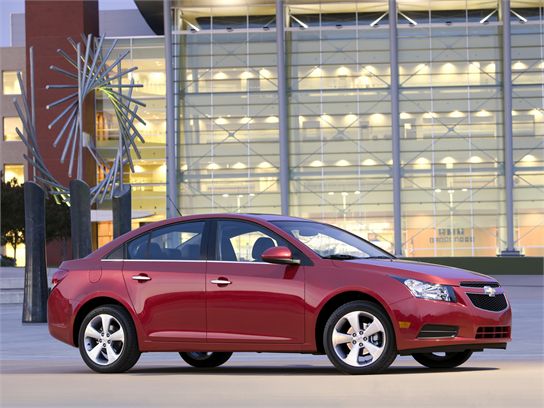 Page 2
On sale: Fall 2010
So much has been written about the 2011 Chevrolet Volt that you'd be forgiven if you thought it went on sale sometime last year, even though it doesn't hit dealerships until this fall. To recap, the Volt promises to introduce a new way to move cars from point A to point B by using an innovative electric propulsion system that can be recharged either overnight using a standard home outlet, or by an on-board gasoline engine. The battery pack can operate on its own for about 40 miles on a full charge, after which the gas engine kicks in to generate electricity for the car's electric motivation. Chevy calls it an EREV, for Extended Range Electric Vehicle, but most people call it a plug-in hybrid. Prices will start somewhere in the $30,000 range depending on if you want to include government subsidies or not. We're just surprised that after all the hype, we're still excited to drive one.

Page 2
On sale: Sometime in 2011
When the Chevy Aveo was first introduced in the early '00s, it was one of the few subcompacts available, and in a way ruled the roost. That is, until Honda, Toyota, Nissan, Hyundai, Kia and others showed the world that "subcompact" didn't have to mean "penalty box." The Aveo is now a back marker, but if the Aveo RS concept that was shown at the 2010 Detroit Auto Show is any indication, the next generation could move to the head of the class. We love the styling, and the interior benefits from being stylish and looking production-ready (well, aside from the leather trim). It's just in time, as the subcompact market is heating up with Ford's new Fiesta. Expect prices to stay about the same as the current model.
Page 2
On sale: Early 2012
Need a new car, but subcompacts like the Toyota Yaris and Honda Fit are just too gargantuan? Then maybe you should wait for the 2012 Chevrolet Spark. Designed to slot in under the Chevy Aveo, the Spark will seat four, five in a pinch, and be able to carry a couple of bags of groceries in the cargo area. It's not big, but let's face it, small is the new big, especially with gas prices going up and the economy staggering back to life. The Spark's main rival may turn out to be the even more diminutive Smart fortwo, against which the little Chevy has a huge advantage: a back seat. Besides, the Spark actually looks kind of neat, especially in the iridescent green we see in press photos. Prices aren't announced, but we're guessing they, too, will slide in under the Aveo.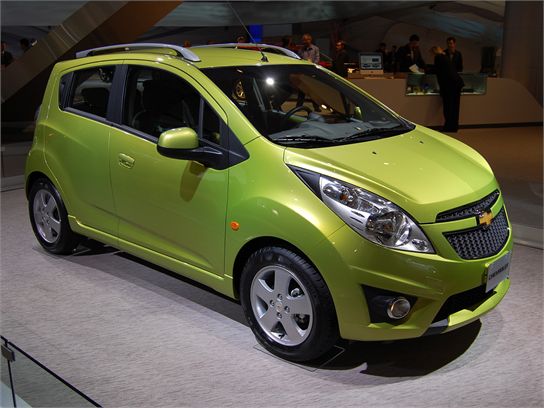 Page 2
On sale: Sometime in the next couple of years
OK, we'll come clean: We're guessing at the model year for this particular car. It could be a 2011, or even a 2013. But whenever it comes, a few things are known. First, it will probably be built in Mexico. Second, it will likely be the only Fiat-badged car in Chrysler's new Fiat-owned U.S. lineup. Third, it's already a proven success in Europe, where the 500 has racked up awards and accolades since its debut in 2008. What are less certain are the mechanicals, but we expect a four-cylinder engine putting out between 90 and 100 hp, with a six-speed manual or an automatic gearbox. Like the similarly retro-themed MINI Cooper, the FIAT 500 could tap into the premium compact segment, something that arguably didn't exist until, well, the Mini. Price? Your guess is as good as ours, but figure somewhere along the lines of the Mini.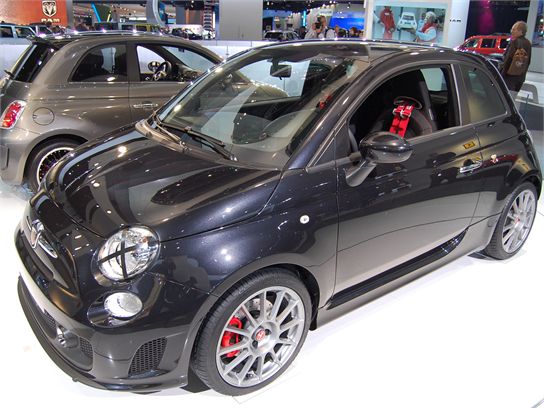 Page 2
On sale: Summer 2010
Since their inception, subcompact cars have been designed to satisfy the left side of our brains: logical, pragmatic and functional. The 2011 Ford Fiesta may be the first to also satisfy our right brains' needs for artistry and style. The Fiesta looks good as both a five-door hatchback and four-door sedan, and we don't mean good for a subcompact, or good for a Ford, or good for whatever qualifier you care to mention. The same holds true inside, too. Yet Ford hasn't skimped on the left-brain stuff, either, offering up a sizable interior and cargo area, a 119-hp four-cylinder engine, and a price starting in the mid-teens. The Fiesta has been on sale now in Europe for a year, and the huge amount of praise at this point must be a little embarrassing. Early indications show that Ford is in for a little more embarrassment once the Fiesta goes on sale this summer.
Page 2
On sale: Early 2011
Of all the cars on this list, the 2012 Focus will likely have the most palette-cleansing effect over its predecessor. That's because the current Ford Focus is sort of like the old guy at the singles bar, whose bad hairpiece and spray-on tan aren't fooling anybody. So it goes with the current U.S. Focus, which is really just a doubly refreshed version of the original Focus that went on sale here in 1999. However, Ford is currently homogenizing its lineup around the world, and the Focus is one of the first "world" Fords to make it to the U.S. For the most part it looks like a bigger brother to the upcoming Ford Fiesta, which is no small compliment. However, the Focus offers more power than the Fiesta, with a 155-hp four-cylinder engine, and more size, too. Expect prices to stay about the same as the current car.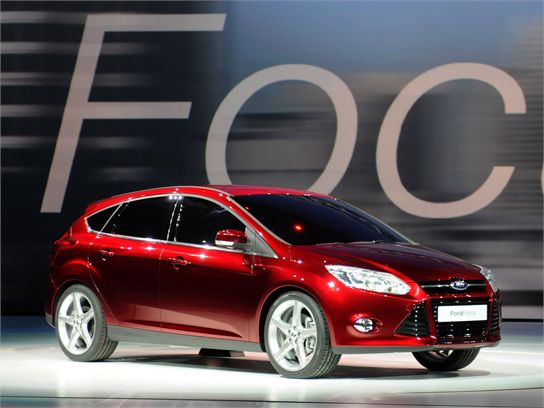 Page 2
On sale: Late Summer 2010
Early hype for the upcoming 2011 Honda CR-Z pegged it as a replacement for the much-loved and sorely missed Honda CRX, which disappeared in 1992. The reality, however, may turn out differently. Although the CR-Z's two-seater styling clearly echoes the CRX, it is powered by a version of Honda's Integrated Motor Assist hybrid drivetrain. Sending 122 horsepower to the front wheels through a six-speed manual or continuously variable automatic transmission, Honda promises that the CR-Z will be the first fun-to-drive hybrid. We'll wait until we drive it ourselves, but the car's nearly 2,700-pound curb weight and rumors of sluggish 0-60 times may put a damper on enthusiasm behind the wheel. On the other hand, its sub-$20,000 price tag sounds pretty tempting.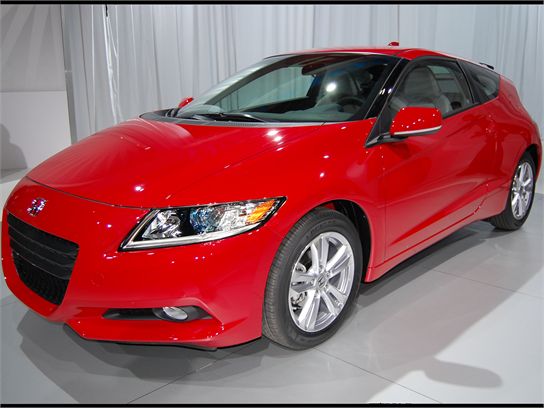 Page 2
On sale: Now
The words "Kia" and "fashionable" don't often go together, but what other way is there to describe the company's sharp-looking new sedan and coupe? The Forte went on sale late last year, with the two-door Koup (pronounced like "coupe," not like a government overthrow) hitting dealerships shortly thereafter. OK, we admit that the styling owes a nod of gratitude to the current-generation Honda Civic, but if you're going to crib off someone's homework, why not pick the class valedictorian? Besides, the Forte is more than just a Kia-ized Civic. It offers more room and power than the Honda and is generally bigger in every dimension. Throw in generous standard equipment and a lower price than its competitors and the Forte sedan and sexy Koup are hot contenders for 2010.
Wait, did we just call a Kia sexy?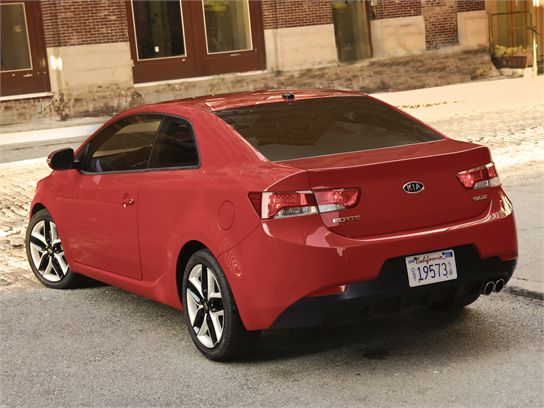 Page 2
On sale: Summer 2010
The upcoming Ford Fiesta is based off the same underpinnings as the Mazda2, so it only makes sense that Mazda would sell its own version of the car here in the U.S. However, exactly what will be under the skin is still an open question, as Mazda has been tight-lipped about the car's specifications. We know that it will have an engine, probably running on some sort of petroleum product, that will power the front wheels through a five-speed manual or four-speed automatic transmission. Mazda does a lot to emphasize the 2's sporty characteristics, something we'll have to take their word for until we see more specifics. Still, the 2 looks pretty good in person, albeit unexpectedly bland next to its Ford sibling. Expect to see it for yourself by this summer, with prices likely in the low- to mid-teens.