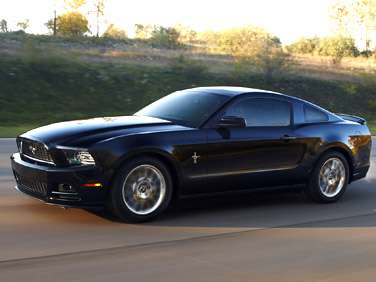 February marked a surprising return to form for U.S. auto sales, as demand for big trucks, SUVs and crossovers helped the erstwhile Big Three outperform their mainstream rivals—pretty much.
Overall, Ford led the way in terms of growth rates among all mainstream companies, with a 9.3 percent increase that reflected 195,822 sales; General Motors enjoyed a 7.2 percent improvement, on 224,314 sales; and the Chrysler Group, while it did manage to grow sales for the 35th straight month, did so by only 4 percent, backed by 139,015 deliveries. Now, those numbers aren't all that robust, but note that Toyota only managed to improve sales by 4 percent last month, while Honda and Nissan lost ground. And consider: Chevy, Ford, Honda, Toyota, Nissan and Hyundai all have top contenders in both the compact and subcompact segments, yet nine of their 12 nameplates in those categories saw declining sales in February.
On the other hand, as always, there were plenty of sales highlights to go around.
 (Just remember, industry sales didn't get much help from the weather last month, when the Northeast was snowed under by a ferocious winter storm.)
February Auto Sales: Ford's Mid-sized Miracle Worker Sets the Pace
The Blue Oval went 2 for 2 with its recently redesigned 2013 Ford Escape and 2013 Ford Fusion. Both scored sales records in February, with the former moving 24,110 units for a 29.2 percent improvement and the vehicle's second straight monthly record. Ford also sold 27,875 Fusions and advanced deliveries by 28 percent as compared to its record-setting February of 2012. But getting back to my point about the surge in big-vehicle sales for the domestics, the 2013 Ford F-150 tallied more deliveries last month than both of those record-breakers combined
Ford's full-sized pickup was responsible for 54,489 sales last month, when it improved its volume by a healthy 15.3 percent. In addition, with its best February performance in seven years, the Ford Explorer garnered 16,586 February sales to go with a 58.9 percent leap in the right direction. Also in the black for the Blue Oval last month were the Ford Transit Connect (3,610 deliveries, +56.6 percent) and Ford Taurus (5,047 sales, +16.6 percent).
"As more new vehicle buyers continue returning to the marketplace, our fresh new product portfolio of fuel-efficient vehicles is winning over customers," said Ken Czubay, Ford vice president, U.S. Marketing, Sales and Service. "People are buying our all-new Fusion and Escape in record numbers, thanks to strong fuel economy and innovative new technologies."
Things weren't so rosy at the Lincoln Motor Company, however: Ford's lux division endured a further decline of 29.4 percent in sales in February, on 4,883 deliveries. One bright spot: The brand-new 2013 Lincoln MKS, with a 7.6 percent sales increase and 922 deliveries.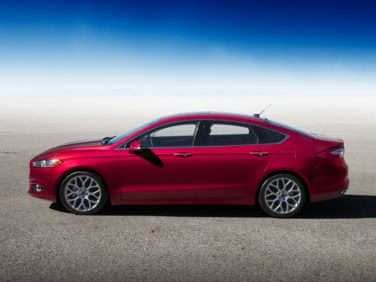 February Auto Sales: Crossovers Claim Three Records for GM
Last month's tilt toward truck sales was especially noticeable at General Motors, where all of Chevy's and GMC's big body-on-frame vehicles boasted double-digit sales growth:
2013 Chevy Avalanche—2,263 sales, +26.1 percent
2013 Chevy Suburban—3,745 sales, +13.3 percent
2013 Chevy Tahoe—5,316 sales, +26.2 percent
2013 Chevy Silverado—41,643 sales, +28.9 percent
2013 GMC Yukon—2,572 sales, +21 percent
2013 GMC Yukon XL—1,577 sales, +26.8 percent
2013 GMC Sierra—14,133 sales, +25 percent
It's also worth noting that one of the General's large crossovers—the redesigned 2013 Buick Enclave—reaped a record last month, thanks to 5,241 February sales that marked a 25.8 percent improvement.
Of course, there were some promising performers among GM's smaller entries, too. The 2013 Chevy Equinox and 2013 GMC Terrain, which are small-ish, passed new February sales milestones with 20,649 sales (up 15.7 percent) and 9,802 sales (up 21 .2 percent), respectively. And the Bowtie brand's sub-subcompact, the 2013 Chevy Spark, had its best month ever—as did the multiple-award-winning 2013 Cadillac ATS premium compact sedan.
The party line from Kurt McNeil, GM's vice president of U.S. sales operations:
"The housing sector has now joined auto sales in propelling the U.S. economy forward. More importantly, the recovery in new home construction is reinforcing the underlying improvement in auto buying conditions, especially for pickups.
"Light vehicle sales have now been running at a mid-15 million unit annual rate since November," he added. "This sets us up well for the launches of key new products this year, including an all-new generation of Chevrolet and GMC full-size pickups and an all-new Chevrolet Impala and Cadillac CTS."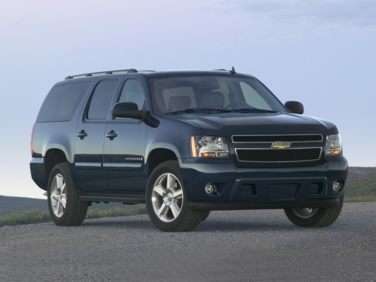 February Auto Sales: Chrysler Slows Down to Ramp Up
The Chrysler Group found itself in an unfamiliar position behind both GM and Ford in last month's sales results, but points to some significant production changes as the reason behind its slower February sales rate. First off, with the Jeep Liberty now out of production, 79 percent of that nameplate's sales from February 2012 evaporated, leaving behind just 1,529 deliveries in February 2013. In addition, to ensure quality, the automaker has been going slowly with the launch of three significantly redesigned entries—the 2014 Jeep Grand Cherokee and 2014 Jeep Compass, along with the 2013 Ram HD.
"In spite of a cautious ramp up of some of our most popular products which limited inventory last month, we still managed to record our strongest February sales in five years and our 35th-consecutive month of year-over-year sales growth," said Reid Bigland, Head of U.S. Sales. "Looking ahead, we expect to get our inventory gaps corrected over the next 90 days resulting in additional products contributing to our growth."
And even with those issues, the automaker did have a number of record-breakers last month, including:
2013 Fiat 500—3,302 sales, +2 percent
2013 Dodge Challenger—4,911 sales, +34 percent
2013 Dodge Avenger—9,980 sales, +52 percent
2013 Dodge Journey—7,530 sales, +21 percent
2013 Chrysler 200—11,446 sales, +18 percent
2013 Jeep Patriot—6,329 sales, +24 percent
2013 Jeep Wrangler—10,091 sales, +8 percent
Things are going particularly well for the high-value Dodge brand, which also benefited from a 41 percent jump in sales of the 2013 Dodge Charger, on the strength of 10,301 deliveries, and the 2013 Dodge Dart, boasting its highest monthly volume total yet and selling 7,720 units.