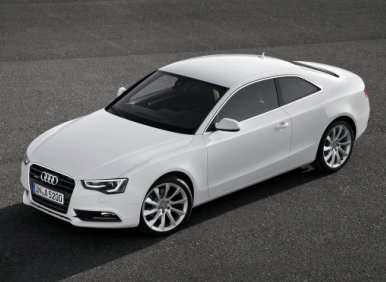 When most people think of all-wheel drive, their minds naturally gravitate to Crossover and Sport Utility Vehicles. The outstanding benefits of all-wheel drive to that genre of vehicle are many—given they are designed to deal with off-road situations, mud, snow, and sand.
Many mainstream drivers who live in less than ideal climates also value all-wheel drive for its ability to provide reassuring security on rain-soaked roads, or when dealing with snowy winters. The superior traction afforded by an all-wheel drive powertrain is, in fact, absolutely perfect for that as well.
However, there is another category of driver for whom all-wheel drive holds tremendous appeal. Today's more capable high performance automobiles have incorporated all-wheel drive into their games for the same reasons the drivers listed above prefer the drivetrain.
Of course, while they love the effect, their application is somewhat different.
In a performance car, all-wheel drive's superior tractability lets you get power down to the ground a lot sooner in a turn, making your exits faster. It improves road holding in general, and by extension enables a good driver to take full advantage of all the power an engine has to offer.
Thus, it should come as no surprise to learn a collection of the best all-wheel drive coupes would be dominated by performance-oriented cars. After all, if a manufacturer is going to go to the trouble and expense of fitting an all-wheel drive powertrain to a coupe, you can bet they're going to do all they can to make sure that coupe is fast too.
Thus, our list of the Best AWD Drive Coupes for 2012 is one fast group of terrific-looking cars.
Best AWD Coupes of 2012: Audi A5/S5
Easily one of the more handsome cars on the road today, the Audi A5's distinctive profile is muscular, seductive and sophisticated—all at the same time. Offering power from mild to wild (if you opt for the S5 variant), the A5 delivers great fuel economy, high performance, a luxurious interior, and miles and miles of high style. Further, its all-wheel drive powertrain is one of the most technically advanced systems of its kind on the market. Bred for the autobahn and dressed for Broadway, you'll be proud to arrive in an Audi A5 or S5 anywhere you go. After all, it's one of the best all-wheel drive coupes for 2012.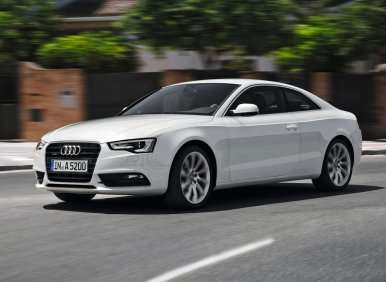 Best AWD Coupes of 2012: Audi R8
The Audi of exotic sports cars is bound to top any list of the best AWD coupes for 2012. Handsome in an understated way, the German mid-engine exotic sports car wows onlookers with its handsome features, and drives enthusiasts wild with its stellar performance abilities. The combination of a V10 engine with all-wheel drive makes the R8 one of the fastest and best-handling exotic sports cars on the road. As all-wheel drive coupes go, its corporate cousin Lamborghini builds the only real peers the Audi has. One of the most desirable cars in the world, the Audi R8 easily makes the list of the best all-wheel drive coupes.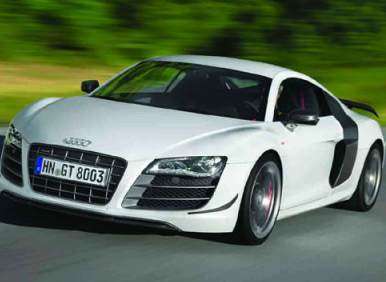 Best AWD Coupes of 2012: Audi TT/TT RS
Audi's mainstream sports car, the TT delivers all-wheel drive coupe pleasure in the form of an exquisitely styled automobile—one distinctive from every other car on the road. In a time when so many cars look so much alike, the Audi TT and its high-performance variant the Audi TT RS, stand out. In addition to beauty, the Audi TT models convey status, performance, and the refined sensibilities that always accompany good taste. That the TT also ranks as one of the best 2012 all-wheel drive coupes is a natural occurrence. It is well known that Audi builds some of the finest cars available for sale today.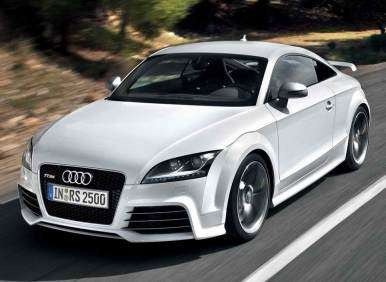 Best AWD Coupes of 2012: Bentley Continental GT
Yet another amazing all-wheel drive standout from the Volkswagen Group, the Bentley Continental GT and its ultra-high performance Continental Supersports iteration absolutely spoil their occupants with a level of luxury unsurpassed by any other automobile. Here's the real kicker though, while the Bentley models take the concept of luxurious accommodations to another realm, that luxury is buttressed by insane performance. The all-wheel drive Bentley Continental GT coupe will do 200 miles per hour, even while looking like it should be on its way to a gallery opening someplace. If any car can be said to top our 2012 AWD list, it would have to be the Bentley Continental GT.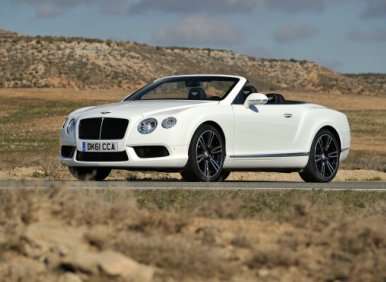 Best AWD Coupes of 2012: BMW 3 Series
Handsome, svelte, sexy, seductive, purposeful, graceful…these are all words capable of describing BMW's 3 Series Coupe. Proven to be one of the most coveted models on the road, the BMW 3 Series ably combines the best attributes of a sports car with the comfort and convenience of a luxury coupe. That BMW's engineers and product planners would see fit to endow their most popular offering with all-wheel drive would seem to be a decision requiring very little thought. After all, the ultimate driving machine must be capable of providing the ultimate driving experience regardless of the elements or the road's condition, surface or terrain.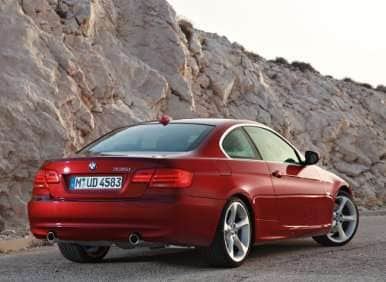 Best AWD Coupes of 2012: BMW 6 Series
An aspirational automobile in every sense of the word, the gracefully styled BMW 6 Series brings an elegance to all-wheel drive coupes. While there are other cars in the BMW's category, few offer its unique blend of Grand Touring capability, sports car performance, outstanding comfort and convenience features, along with Savile Row tailoring. Fit an all-wheel drive powertrain and suddenly you're looking at what may quite possibly be the best device ever for transporting two very fortunate souls, their luggage and their inevitable good humor to some fabulous destination at high speed—regardless of the weather or the nature of the roads leading to it.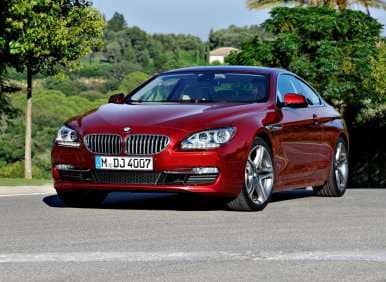 Best AWD Coupes of 2012: Cadillac CTS Coupe
With its concept car good looks, stellar road manners and exceptionally comfortable interior, the Cadillac CTS Coupe is easily one of the finest American cars ever produced. Based on the model that announced to the world a new Cadillac was forthcoming, the CTS Coupe was also the smallest two-door Cadillac ever produced when it was launched. Solidly capable of running with the best coupes from Asia and Europe, the Cadillac CTS Coupe is a strong competitor in the one of the most hotly contested automotive segments. The Cadillac's available all-wheel drive powertrain also places it highly on our list of 2012 AWD coupes.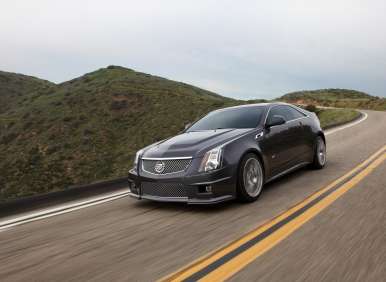 Best AWD Coupes of 2012: Ferrari FF
The first all-wheel drive model from one of the world's premier auto manufacturers, the Ferrari FF (Ferrari Four: four seats/four-wheel drive) pretty much tells the world all-wheel drive is a very good thing. After all, if the company whose name is synonymous with high performance automobiles is running an AWD coupe, it's a worthy concept to pursue—no? The Ferrari FF also gives the loyal cadre of Ferrari owners a car they can drive regardless of weather or road conditions—although one quite naturally wonders if they actually will.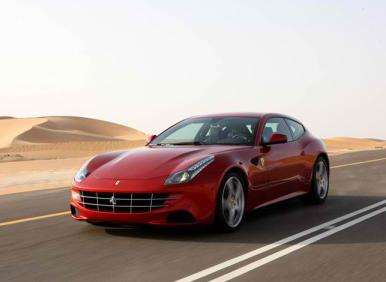 Best AWD Coupes of 2012: Infiniti G37 AWD
Fans of the popular Infiniti G37 GT car living in the snowbelt practically rejoiced when Infiniti announced the coupe would be going all-wheel drive. We rejoiced because we knew we'd have another entry for our list of the best all-wheel drive coupes. From the buttery-smooth V6 to the outstanding balance afforded by its front-midships powertrain configuration the G37 coupe has always been a favorite. Plus, the way its engine sounds is literally music to the ears of car lovers everywhere. And now, with all-wheel drive its handling is further improved.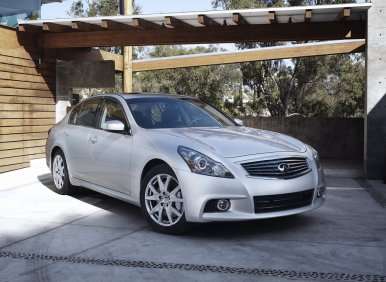 Best AWD Coupes of 2012: Lamborghini Aventador
It should come as no surprise the sports car company started by a tractor manufacturer should so liberally employ all-wheel drive in its gloriously flamboyant coupes. Aventador, the latest raging bull to come charging out of Sant' Agata Bolognese, is a state of the art speed machine. Period. Yes, it's comfortable, yes its good looking, but the Lamborghini Aventador's primary mission in life is to swap Point A for Point B with as little time elapsed as possible in the process. That the Lamborghini's designers specified all-wheel drive for the coupe as being endemic to the task comes as no surprise.