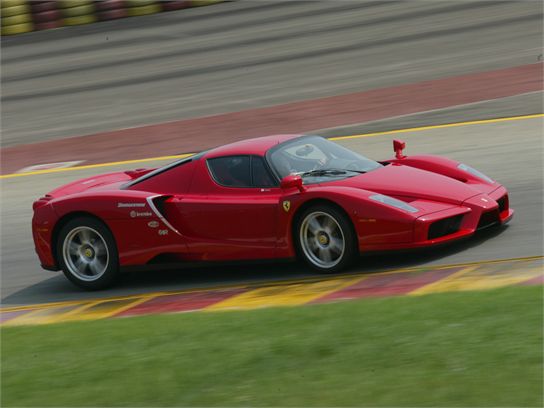 By now, we've heard the story about the man named Stefan, his Enzo, a bump in the road and the ensuing almost-mythic tale about a bloody lip, a booze buzz, a smashed up Enzo and a very, very, puzzled police force. The happy ending to this surreal tale is that Ferrari says the Enzo can be repaired for about $200,000 - $300,000. As far as what happens to Eriksson – aside from driving a short bus in the San Fernando Valley – we're not sure. Whatever it is, we're confident that he'll soon be riding high and loving life soon enough, driving the latest exotic that catches his fancy along PCH, Bloody Mary in hand and a mysterious German buddy by his side.
By Staff Photo credit: Automakers, Ron Perry
Page 2
Mr. Eriksson is, likely, familiar with this beautiful car, having come to LA from the UK. Of course, it may not be on his list as it's a different vibe than your Enzo-type super car. Still, for glorious nights spent cruising at high speeds, the Aston Martin V12 Vanquish would be a perfect selection for any multi-millionaire's garage. At a cost of around $228,000, the Vanquish is customized to your taste – you get invited to Aston Martin's Newport Pagnell factory to select colors and fabric.
$228,000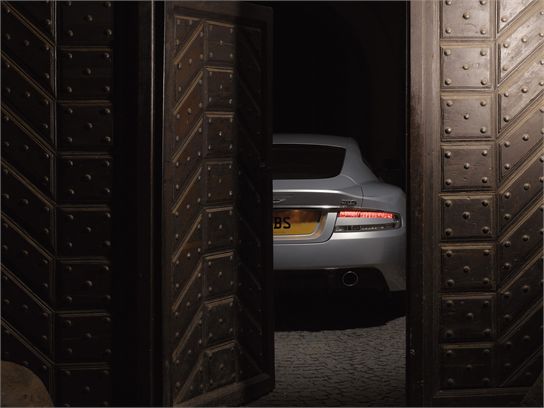 Page 3
So you wanna fly? Try the Bugatti Veyron, which goes so fast that they had to design it not to take off. For slightly more ($1 million) than your Average Joe Enzo, you can do what most people will never, ever get to do – which is generally the point of spending all that cash. In this case, the money goes toward owning the fastest passenger car ever built, a phenomenal exercise in engineering, perseverance and the great lengths a rich person will go in the ultimate game of one-upmanship. Frankly, that's an obscene amount of excess.
Around $1.2 million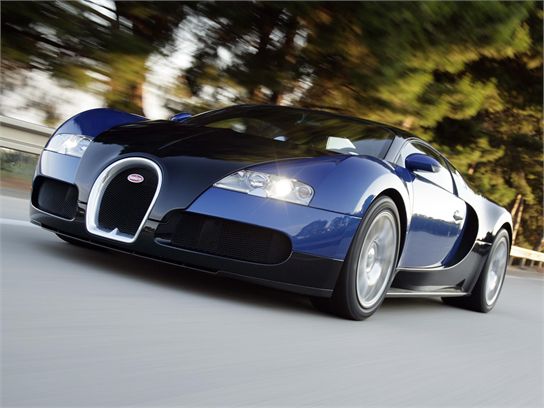 Page 4
Appropriately, the Ferrari FXX is referred to as a project, since few, if any, of the 29 limited-production sports cars will hit the streets or see actual competition. This super car is for track testing only, so in essence customers are buying the right to give Ferrari advice through what the company calls its "client-constructor collaboration program." Research generated by the FXX project will contribute to the design and engineering of Ferrari's future models.
$1.8 million, plus taxes. Experienced drivers only, please.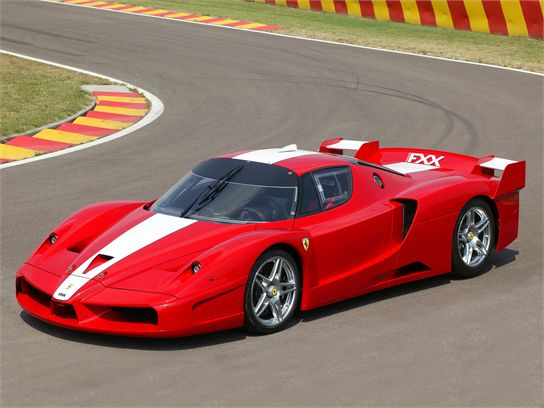 Page 5
With a promise to continue the family heritage, a new two-door coupe, the V12-powered Ferrari 599 GTB, fills the void created by the departure of the 575M Maranello, a magnificent super car last produced for the 2004 model year. With few exceptions, Ferrari has a long history of creating beautiful and exhilarating automobiles. The 2007 599 GTB suggests that the company's winning streak will continue on unabated, as this fine coupe, with unmistakable Ferrari styling and performance from a V12 engine derived from the legendary Enzo, finds its way into the hands of anxious owners later this year.
TBA. Expect a price of between $225,000 and $260,000 the prices of the outgoing 575 and 612.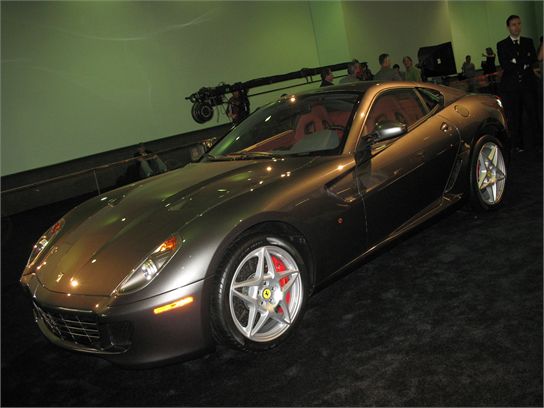 Page 6
Henrik Fisker left the relative comfort and prestige of his position as design chief at Aston Martin in order to start his own car company, Fisker Coachbuild, and has since added his own interpretation to some of the world's most notable cars, including the Mercedes-Benz SL55 AMG, which he turned into the Fisker Tramonto. His latest project, the Fisker Latigo CS, uses a BMW 6 Series Coupe, and the result is a performance-laden Bavarian thrill ride that looks decidedly un-Bangle-like.
$180,000. Figures for the M6-based Fisker aren't yet available, but the 2006 Fisker Latigo GS built on a BMW 650 Ci chassis sells for $180,000.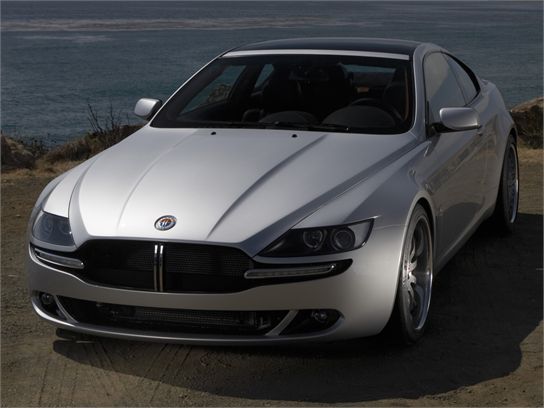 Page 7
The GTX1 takes its inspiration from the 1966 Sebring-winning Ford GTX1. Those Ford guys sure get misty over the '60s, and for good reason, too, if what they see when they take that walk back in time are cars like this one, with those four separate, removable roof panels, that big engine, aluminum Brembo brakes, 19-inch front wheels, 20-inch rear wheels, and a stunning yellow and black paint job.
$149,995 for the GT – which is ending production, so be quick – plus $39,000 for the custom work makes for a total price tag of $188,995.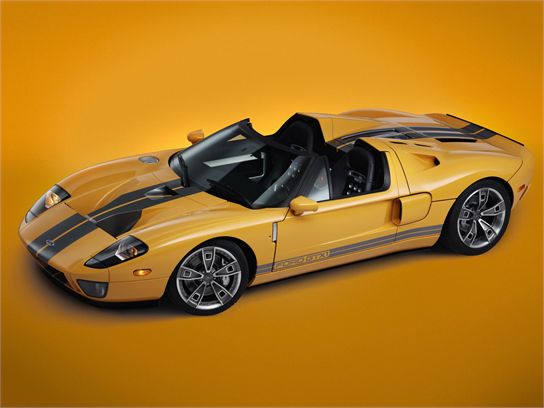 Page 8
If you want to make a shouting statement about the quality of your finances or the craziness of your lifestyle, but don't have the one mil that will fetch you an Enzo, this is it: the Lamborghini Murcielago LP640 is crazy fast, drop-dead gorgeous, and creates a mechanical symphony more pleasing than anything this side of a Ferrari Enzo.
$319,000
Page 9
What a treat it is, just to consider what the minds at Formula 1 team McLaren, Mercedes-Benz, and AMG could come up with. The first taste, was, indeed, delectable: a silver bullet of a car called the McLaren SLR, built for racing hearts who have to beat on the streets. At 617 horsepower, they're beating pretty darn fast.
$450,000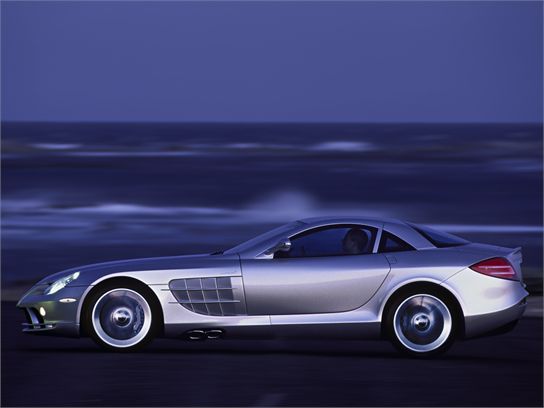 Page 10
Unofficially, the Porsche Carrera GT is a racecar; however this is a racecar that was built for the street. It isn't so much because it produces monstrous amounts of power from its V-10 engine – though it does – or that its carbon fiber construction keeps everything very light weight. It's more the sum of its parts that make this car worth every bit of its $440,000 price tag.
$440,000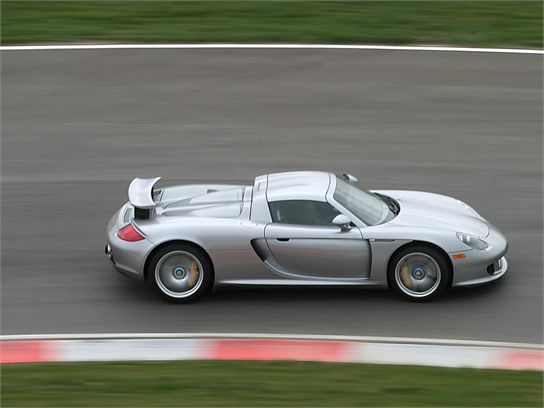 Page 11
This may well be the most exotics of the exotics – and get this – it's American, in fact, about as American as a car can get, as the Saleen S7 is hand built in Irvine, California. Introduced to the world as street-legal in 2002, the S7 got a huge power boost in 2005 with the addition of twin turbos. Those 750 horsepower don't come cheap, and as such this is a car for the stout-hearted, well-moneyed racer boys and girls among us: a super car that starts with a capital S.
$555,000