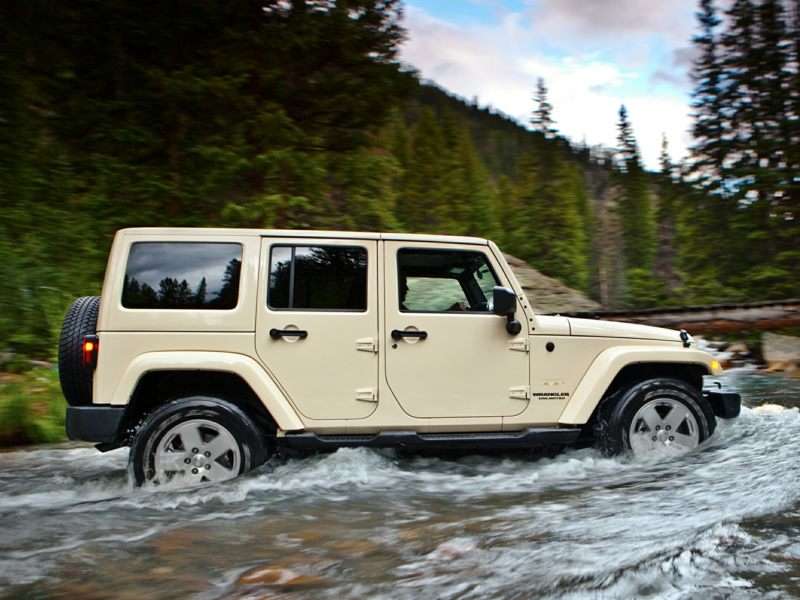 Yes, there is a difference between notoriety and notorious. Typically, notoriety is a good thing—while notorious is…well, not so good. We say this because when Consumer Reports names the 10 worst new car values—well, that's a slice of notoriety most manufacturers would prefer to avoid.
So, you might ask, just what exactly constitutes "value"?
For the purposes of its list, the Consumer Reportseditors say true value is found in what you get for your money. Reviewers at the magazine say when they consider value; they look for models with exceptional reliability, good performance, and low operating costs. The five-year ownership costs take into consideration depreciation, fuel, insurance, financing costs, maintenance and repairs, and sales tax.
With that said, let's get down to it.
According to Consumer Reports, these vehicles represent 10 of the worst automotive values out there (listed alphabetically).
Consumer Reports Names The 10 Worst New Car Values: BMW 7 Series
The crowning model of the BMW lineup since its introduction in 1978, the 7 Series BMW has always been known for combining executive style with athletic performance potential. Elegant, spacious, and firmly in possession of that indefinable quality known as presence; the 7 Series BMW, for many automotive aficionados—particularly those who love to drive— represents one of the most desirable luxury cars available. With five models available—featuring a broad array of powerplants—it's relatively easy to tailor a 7 Series BMW to your particular tastes. Also, as you might imagine, the BMW 7 Series' broad array of standard equipment reads like a wish list of contemporary automotive tech. While all of this is highly desirable, Consumer Reports points out the 7 Series isn't exactly the crisp sporty luxury car it once was. The magazine's testers found the big Bimmer's handling less than agile in the long wheelbase 750iL version. They also deride the BMW for its overall ride quality, which they felt didn't live up to the promise of luxury the 7 Series implies. Further, while they cite the BMW's reliability as average, its overall reliability score was too low for them to feel comfortable recommending the car.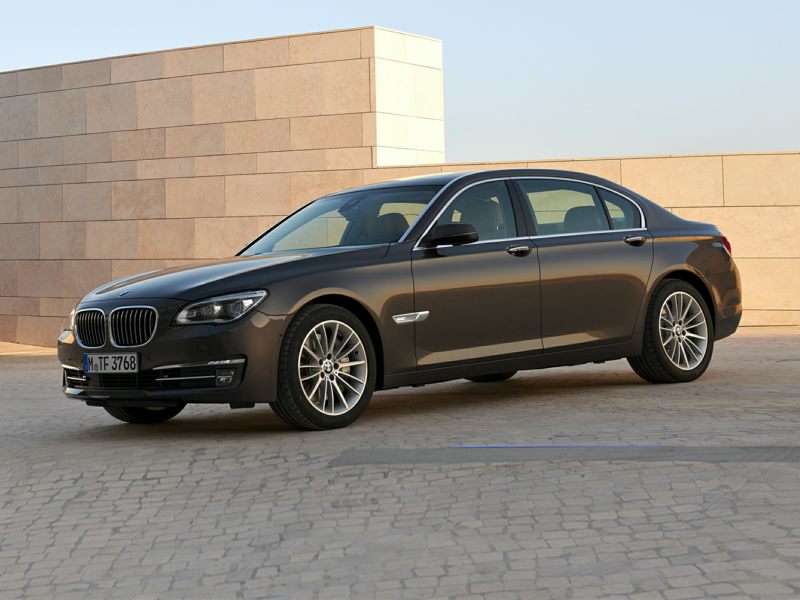 Consumer Reports Names The 10 Worst New Car Values: Cadillac Escalade
The first light truck ever to wear the Cadillac wreath and crest, the Escalade made quite a splash when it was dropped into the pool of SUV offerings back in 1999. Immediately leapfrogging the competition to reside at the top spot of the domestic luxury suv hierarchy, the Escalade ultimately became a status symbol's status symbol. Its in-your-face design, palatial interior appointments, and cushy ride marked it as a true Cadillac through and through. In fact, today's Escalade is about as close as you can get to the Cadillacs of yore when gargantuan size and skyscraping tailfins ruled the road. The Caddy's 6.2-liter V8 churns out 403 horsepower and 415 ft-lbs of torque. Capable of seating up to eight passengers and towing some 8,300 pounds, the Cadillac Escalade is quite the formidable automobile. According to Consumer Reports it is also thirsty, with a fuel economy rating of only 13 miles per gallon overall. Further its handling is clumsy and its braking distances are long. Additionally, the third row seat offered by the Cadillac is positioned too low, and it doesn't fold flat into the floor.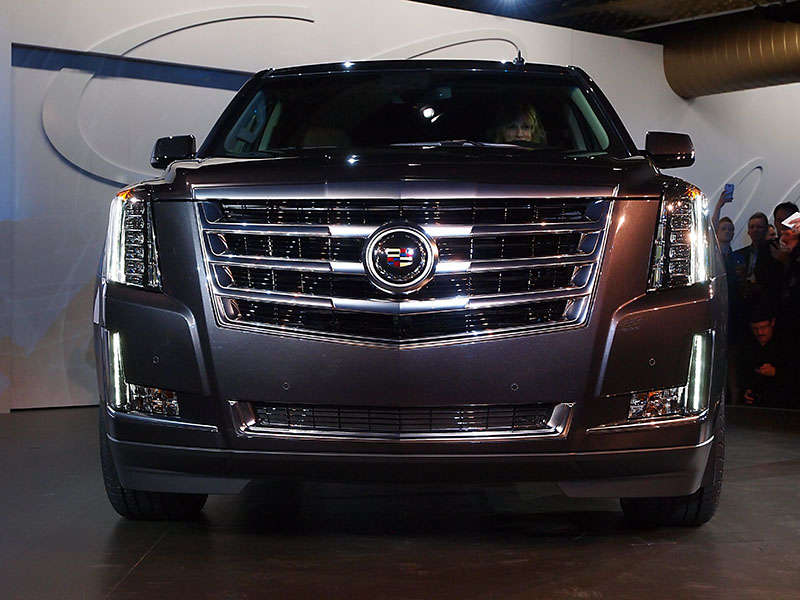 Consumer Reports Names The 10 Worst New Car Values: Cadillac XTS Premium
Introduced for the 2013 model year as a replacement for the DTS and STS large Cadillac sedans, the XTS was something of a breath of fresh air when it arrowed its way into Cadillac dealerships. In addition to stretching Cadillac 's sharply angular Art & Science design language to a new dimension, the XTS also promised a new era of roadability for the top line Cadillac four-door. Interestingly, in a considered departure from the past, this was the first full-size Cadillac model in recent memory to come to market without a V8 engine offering. Instead, the XTS relies upon a 300-horsepower, 3.6-liter V6 and its 264 ft-lbs of torque for motivation. Front-wheel drive and a six-speed automatic transmission complete the standard powertrain configuration. All-wheel drive is available as an option. However, Cadillac spokespeople are quick to point out the all-wheel drive system is there for improved traction on less than ideal surfaces. Rather than a performance option, it is considered a safety option. Adaptive headlights, a head up display, voice controls, blind-spot detection, and front collision alerts are all part of the XTS Premium package of equipment. The car landed on Consumer Reports worst list because the V6 sounds coarse, the touch activated CUE interface is unintuitive and frustrating, and the high rear deck, (while a lovely styling feature) impedes rear visibility. In other words, the XTS is a nice car, poorly executed.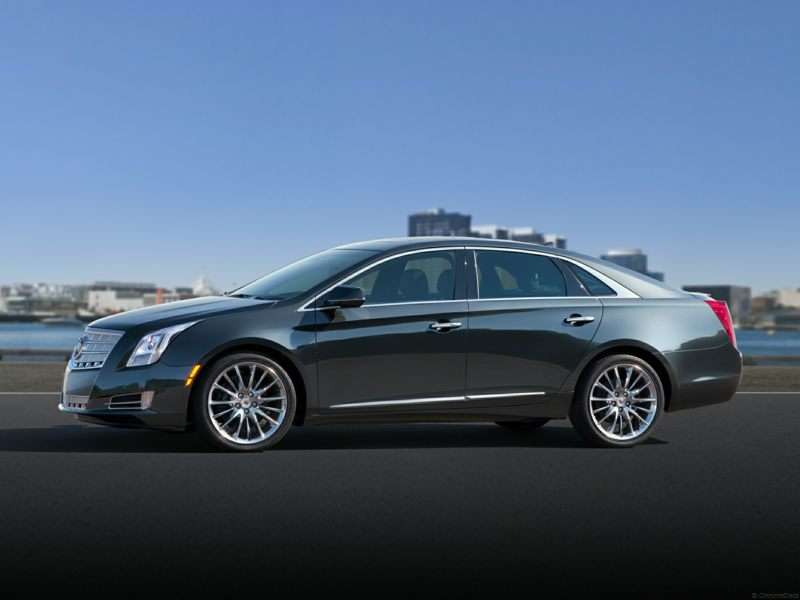 Consumer Reports Names The 10 Worst New Car Values: Ford Explorer XLT V6
Originally a traditional body-on-frame SUV, since 2011 the Ford Explorer has been a unit body offering sharing its platform with the Ford Flex station wagon. One of the models credited with igniting the SUV boom of the 1990's, the Ford Explorer is easily one of the most ubiquitous sightings on the American road. Noted for its versatility, affordability, relative comfort and its just rugged enough image, the Ford Explorer has long been the answer to a question many car buyers are asking. The current model seats up to seven and features a 290-horsepower, 3.5-liter V6 as the standard engine. A six-speed automatic transmission and front-wheel drive round out the base powertrain. All-wheel drive is an option. Also optional is a 240-horsepower 2.0-liter turbocharged four, and a turbocharged version of the V6 capable of delivering 365 horsepower. Available tech includes self-parking, a heated steering wheel, voice activated comfort and convenience items, and smart cruise control. Consumer Reports reviewer's concerns include below-average reliability, roughness from the V6 engine, and a lack of handling agility.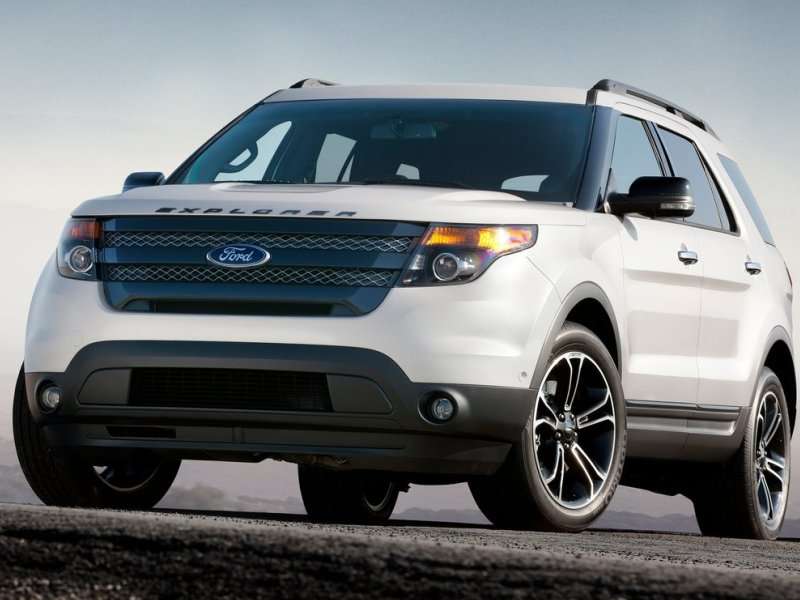 Consumer Reports Names The 10 Worst New Car Values: Ford F-250 Lariat
The Ford F-250 Lariat is intended to bring some comfort and sophistication to the world of heavy-duty pickup truck buyers. Offered in three body styles and five trim levels, it's pretty easy to whittle yourself up just the right combination for your particular needs. And, when it comes to hauling, the F-250 is endowed with all the pull you'll ever need. Consider the optional 6.7-liter turbodiesel engine offered for the Ford. This powerhouse is capable of cranking out 400 horsepower—which is pretty impressive in and of itself. But it also pumps out an Earth-stopping 800 ft-lbs of torque. The base engine offering, while not exactly as eye-popping, is quite significant nonetheless. The 6.2-liter V8 stirs up 385 horsepower and 405 ft-lbs of torque. A six-speed automatic transmission routes power to either the rear wheels, or all four wheels—if you choose a four-wheel drive setup. As you might imagine, towing capacity is equally gi-normous; try 14,000 pounds in standard configuration, or 16,800 pounds when set up to run with a fifth-wheel. Now that's just the upside. According to Consumer Reports, the downside is a stiff ride, clumsy handling, a high load floor, low emergency handling scores, and below average reliability.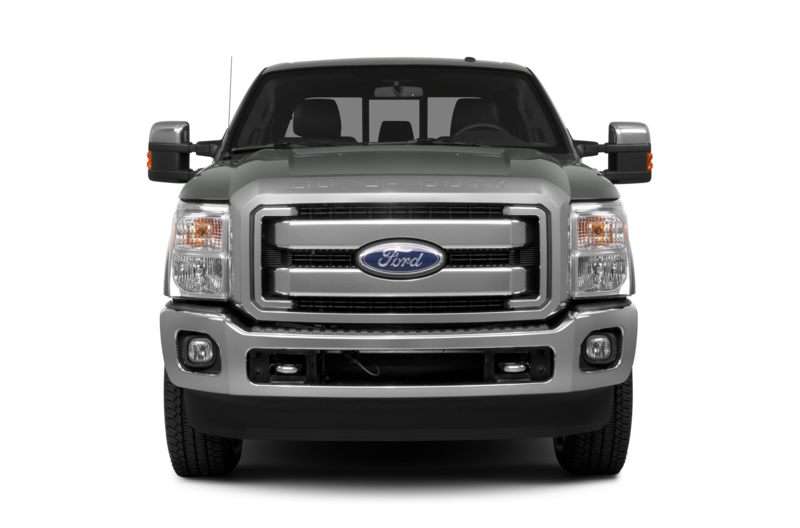 Consumer Reports Names The 10 Worst New Car Values: Jeep Wrangler Unlimited Sahara
The Jeep Wrangler's history, along with its ability to go anywhere, over pretty much any type of terrain is the stuff of which a legend is justifiably made. One thing the Wrangler won't do well though is keep a contingent of four people comfortable over long distances—while providing adequate protection from the elements. To this end, the product planners at The Chrysler Group came up with the idea to create a four-door fully enclosed version of the lovable Jeep Wrangler. Called the Jeep Wrangler Unlimited, it takes back some of the cachet SUVs had siphoned away from the Wrangler. However, its refinement doesn't come close to that of the best SUVs, or even pretty good ones for that matter. That stellar offroad capability comes at the expense of roadability, which means ride and handling are far from being numbered among the attributes of the Wrangler Unlimited. Now, that said, use it for what it was designed to do and you'll marvel at its prowess. Thing is, most people don't. Add to those woes unimpressive crash test scores, poor reliability ratings, loud wind noise at highway speeds, and an uncomfortable interior, and you'll wind up on the Consumer Reports 10 worst list—which is exactly what happened to the Jeep Wrangler Unlimited Sahara.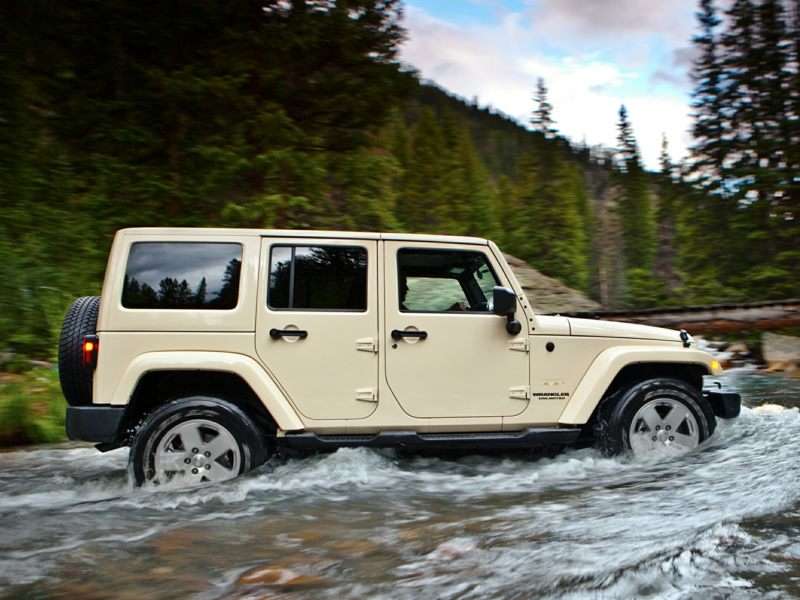 Consumer Reports Names The 10 Worst New Car Values: Lincoln MKS
Lincoln, once a prod and noble American brand, has been struggling for years to regain its place in the hierarchy of luxury automobiles. Its latest offerings have been a distinct effort to move away from the long held image of Lincoln automobiles as being essentially living rooms on wheels. Yes, the renowned Town Car had a lot to do with this, but these days the market Lincoln is after is considerably younger. This means crisp new styling, sophisticated interior treatments, better handling, and improved engine performance. The 365-horsepower turbo V6 goes a long way towards punching up the Lincoln's street cred, and a suite of electronics developed in concert with Microsoft helps on the tech front. In terms of looks, the Lincoln MKS is a rather handsome car, and its interior treatment is both stylish and comfortable. So, what's the problem? The MKS is too much like its low-rent relative the Ford Taurus (upon which it is based). Consumer Reports also cited the Lincoln's poor driving position, narrow footwell, lack of visibility owing to the high rear deck, small trunk opening, below average reliability, and less than agile handling.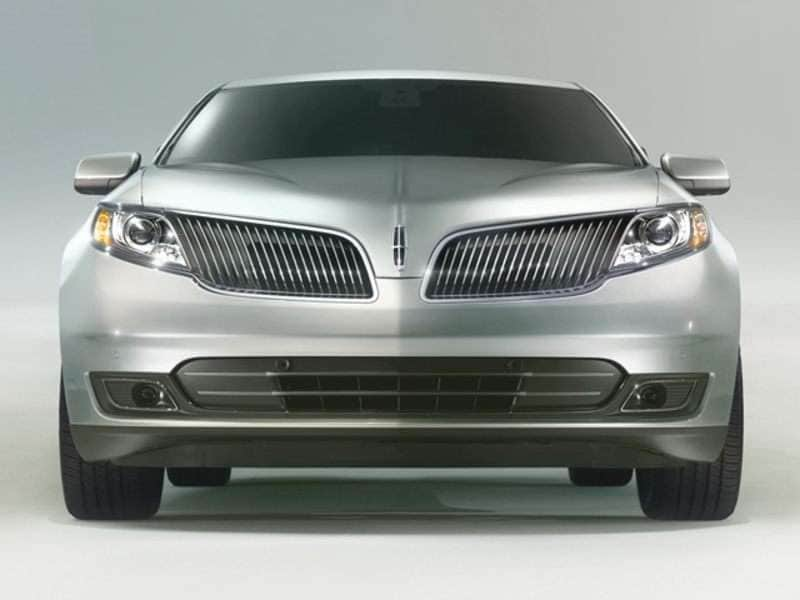 Consumer Reports Names The 10 Worst New Car Values: Lincoln MKX
With the unfortunate circumstance of being a direct competitor to the Lexus RX-series luxury crossovers, the Lincoln MKX has a pretty tough row to hoe. Still the good-looking Lincoln does have some arrows in its quiver. A 305-horsepower version of Ford's 3.7-liter V6 provides power, and the styling of the interior is easily on par with pretty much anything else in the segment. Front-wheel drive is the standard configuration, all-wheel drive is offered as an option. A six-speed automatic transmission conducts power. If you're looking for features, the MKX has them in spades; these include keyless entry and start, parking sensors, a power tailgate, heated and ventilated seats, and on, and on, and on.  So how did the handsome Lincoln wind up in this company? An unrefined transmission, combined with poor handling and not enough of a comfortable ride to compensate for the ungainliness. The MyLincolnTouch interface is dinged for being distracting and tedious. And, while the look of the interior is nice, the quality of some of the components is a bit off the mark for the price point. And, here's the capper for Consumer Reports; reliability scores for the MKX track well below average.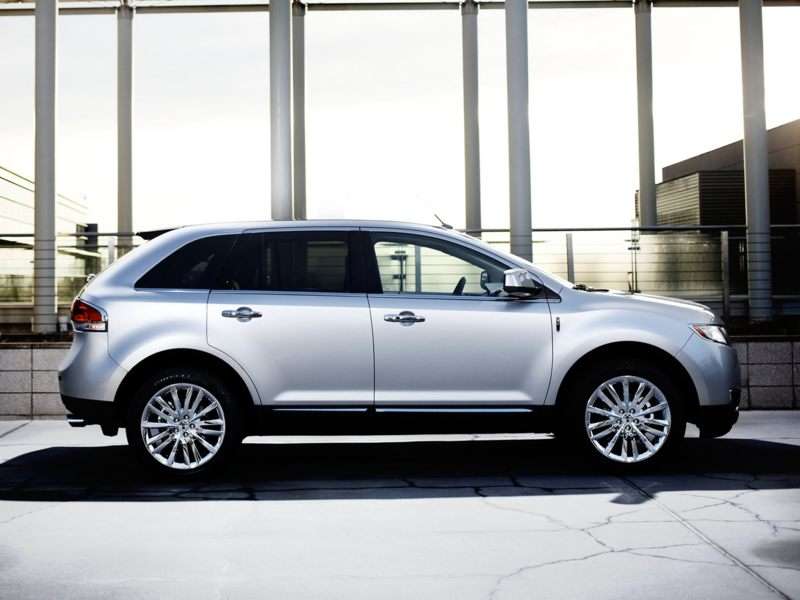 Consumer Reports Names The 10 Worst New Car Values: Nissan Armada Platinum
Nissan introduced its full-size Armada SUV in 2004, since then it's had but one update; primarily to the interior—along with some minor exterior reworking.  Power comes from a 317-horsepower version of Nissan's 5.6-liter V8, producing some 385 ft-lbs of torque. A five-speed automatic transmission routes power to all four wheels. Capable of towing 9,100 pounds and seating eight, the Armada is huge. In fact, it is one of the largest SUVs on the market. The interior is spacious, and the suite of available tech gear is quite generous. The Platinum version of the Armada offers parking sensors all around, a sunroof, power folding exterior mirrors, a heated steering wheel and rear seats, a DVD entertainment system, hard drive audio storage, and navigation. So, with all of that going for it, why does Consumer Reports consider it a poor value? Fuel economy, as you might well imagine with all of that size, equipment and engine to properly motivate it suffers considerably. At 13 miles per gallon, the Armada has no bragging rights in that regard whatsoever. Further, CR found the Armada lacking refinement—citing inferior material quality in the interior, dated styling, and a stiff ride. Icing it completely is the Armada's poor reliability rating.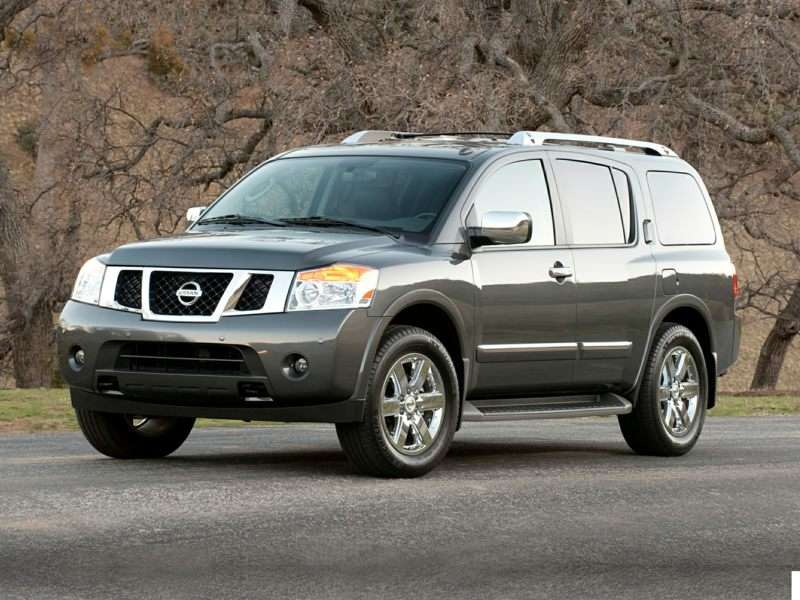 Consumer Reports Names The 10 Worst New Car Values: Nissan Pathfinder
The Nissan Pathfinder has undergone a considerable amount of evolution throughout its four generations on the road. The earliest models of the Pathfinder were configured to do exactly what their name implied. The SUV was set up to find the path less traveled through the wilderness and deliver its occupants and a fair amount of their adventure gear to their chosen recreation location. Of course, that's just what those Pathfinder buyers wanted onlookers to think of them when they were seen piloting their Nissan sport utility vehicles. What they really wanted was ride comfort, a healthy array of comfort and convenience appurtenances, a comfortable ride, and decent fuel economy. Over the years, Nissan's product teams steadily evolved the Pathfinder closer and closer to that goal. Thus, today's Pathfinder is closer to being the station wagon in disguise everybody always really wanted. Thing is, along with that comfortable ride came less than agile handling. And, while the Pathfinder is technically capable of seating seven, it doesn't do so very comfortably. The final nail in its coffin (as far as the people at Consumer Reports are concerned) is the Pathfinder's below average reliability rating.