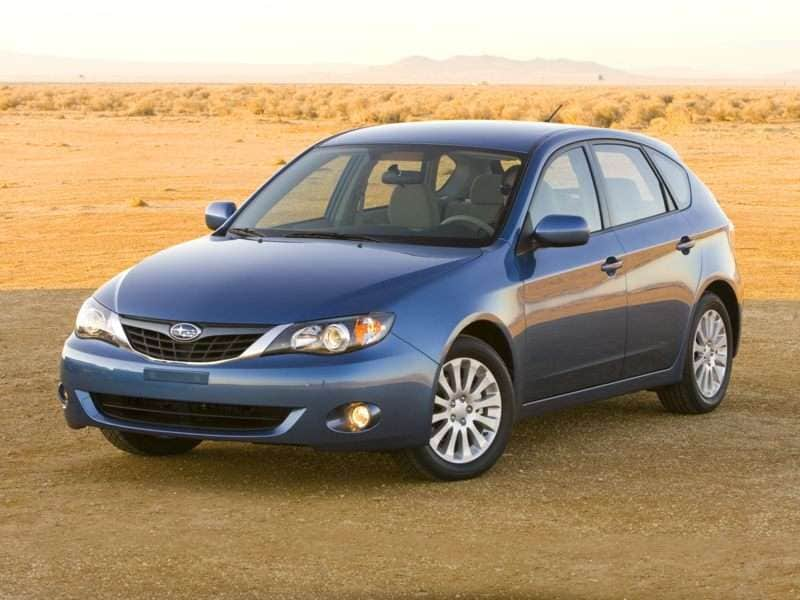 $10,000 is a not insubstantial amount of money to spend on a used car, which means that buyers in this price range have a lot of selection to face down. Fortunately, vehicle designs have gotten so much better across the board over the course of the last decade that it's relatively easy to find a reliable, fun, or practical, used car for under $10,000. With so much choice available, it can seem a bit overwhelming when weighing all of your options. We decided to put together a quick list of secondhand automobiles that provide good value for the money without forcing you to worry about how much life they have left in them. Let's take a look at 10 of the best used cars under $10,000.
1) Ford Crown Victoria
The Ford Crown Victoria might no longer be in "civilian" production, but fleet buyers have been snapping up this durable, body-on-frame full-size sedan for years. Until it was discontinued in 2012, it was the backbone of most taxi cab services and police forces in North America. A used police package Ford Crown Victoria comes with a V-8 engine, a huge and comfortable interior, upgraded shocks and cooling, and most likely a detailed set of maintenance records from whichever municipality operated it prior to it being sold at auction. It's very easy to score a good, clean police package or P71 2007-2012 Crown Victoria in the $9,000 to $10,000 range.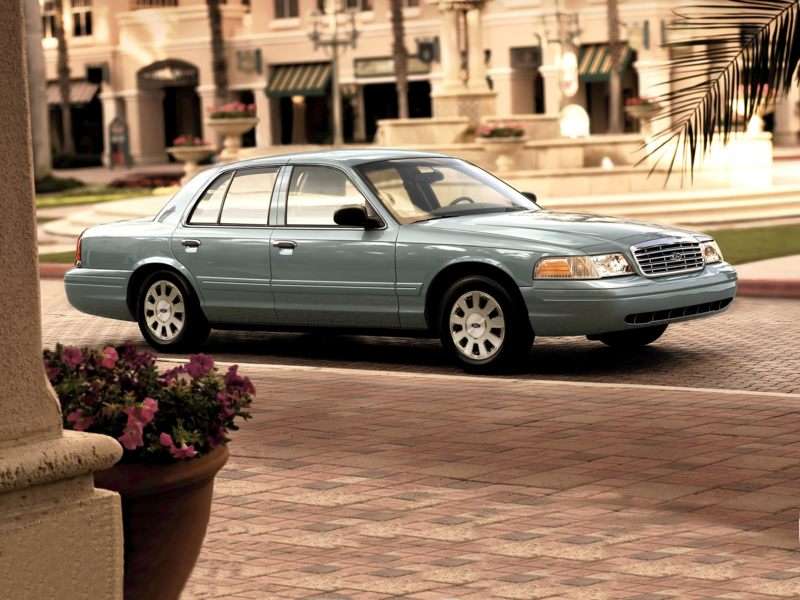 2) Subaru Impreza
The Subaru Impreza has long been the weapon of choice for anyone forced to deal with snow-covered roads each and every winter. The big appeal of the Subaru Impreza is its standard all-wheel drive, which is an excellent system for handling low-traction situations. An Impreza hatchback is also quite adept at swallowing and transporting more than its fair share of cargo. Third generation 2007-20011 Subaru Impreza models are available for less than $10,000, and if you want to take a bit more of a chance on reliability, you can seek out turbocharged WRX Impreza models from 2002-2005.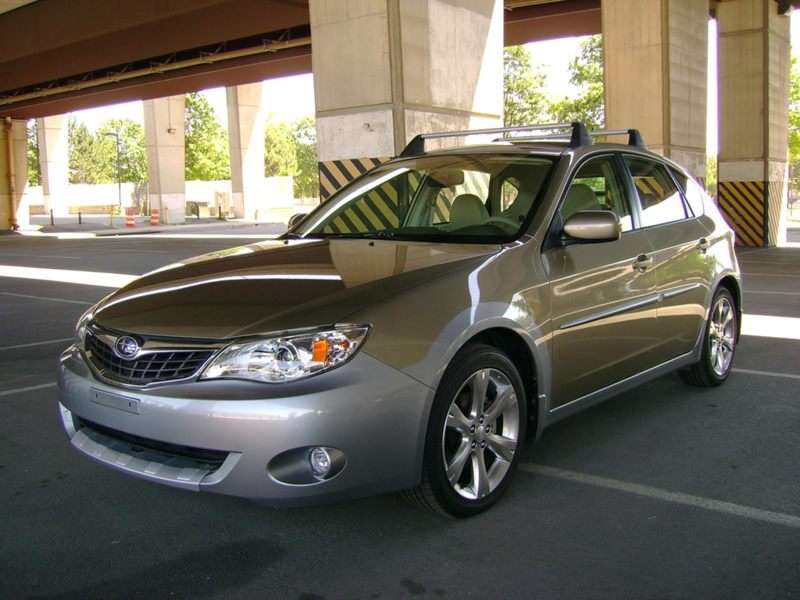 3) Honda Civic
The Honda Civic is such a versatile used car. It's possible to buy a Honda Civic sedan, coupe, sports car (Si) or hybrid, all within the $10,000 budget that we've set as the limit for this list. Honda Civics hold their value quite well, as their reliability is strong and their inexpensive repair costs keep them on the road for a long time. Budget buyers might be best rewarded by focusing on the eighth generation Civic, sold from 2006 until 2011. Lower mileage examples are of course going to push the price tag up, forcing you to go back a few more years.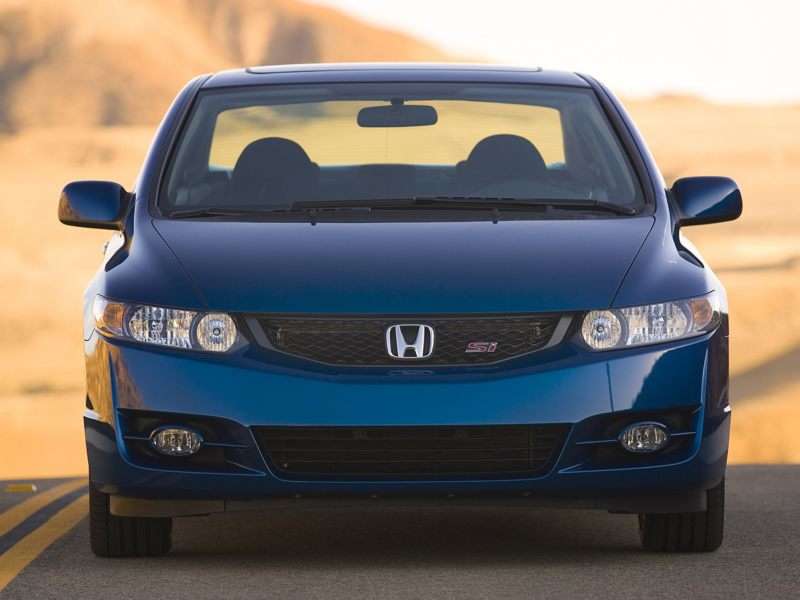 4) Ford Escape
The Ford Escape has long been a strong choice for family buyers impressed by both its passenger room and the amount of space that it has for transporting cargo of all shapes and sizes. There were so many new Ford Escapes sold that the used market has been flooded with decent examples of this compact SUV. Not only that, but the 2012 redesign of the model has helped to push prices of slightly older Escapes down even further. How low have they sunk?  High-mileage second generation models (sold between 2007 and 2012) are available for less than $10,000, even with optional four-wheel drive.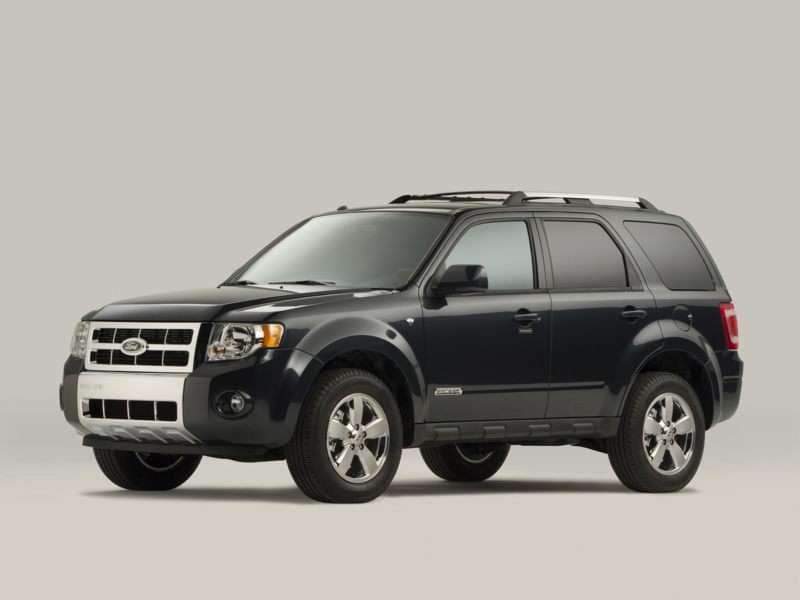 5) Infiniti G35
The Infiniti G35 was created as a direct answer to the BMW 3 Series luxury sedan. The entry-level Infiniti G35 is engaging to drive, can be had with high premium feature count, and is much more reliable than most of its Teutonic rivals. It's also not that expensive as a used car, thanks in part to reasonable pricing when this six-cylinder sedan was first introduced. You're going to have to be comfortable with an 8- to 10-year old car if you want to snag a G35 for less than $10,000, but the build quality of these models is such that you won't be kicking yourself for deciding to go for comfort, power, and styling at such an affordable price.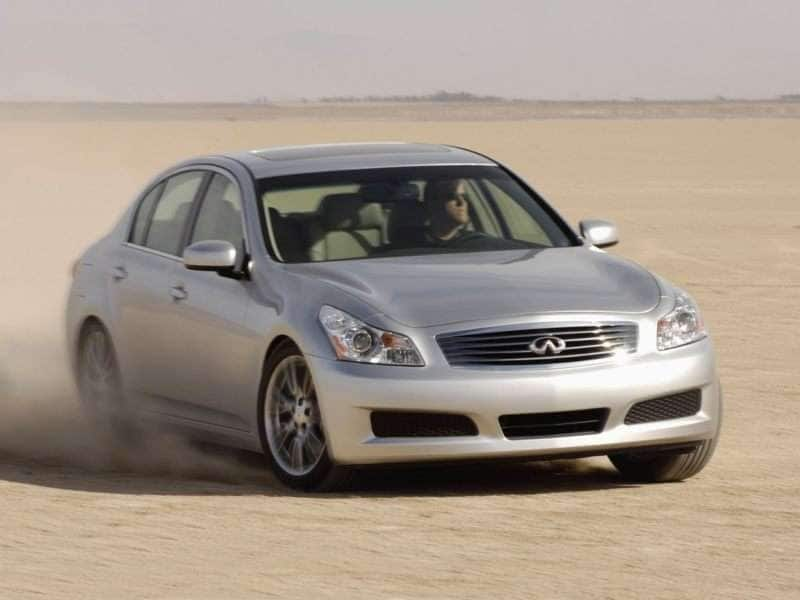 6) Acura RSX
The Acura RSX was a premium hatchback offered by the Japanese luxury brand in order to entice young buyers into showrooms. The Acura RSX's strong points were its handling and its styling, and it also came in a Type S model that added extra horsepower as well as several improvements to its suspension system. If you want to snag a Type S, you might have to go all the way back to 2002 when the vehicle was first introduced or settle for a well-used version at the $10,000 price cap. A standard RSX, however, can be had within the limits of our list as late as 2006, which was the final year that this model was produced.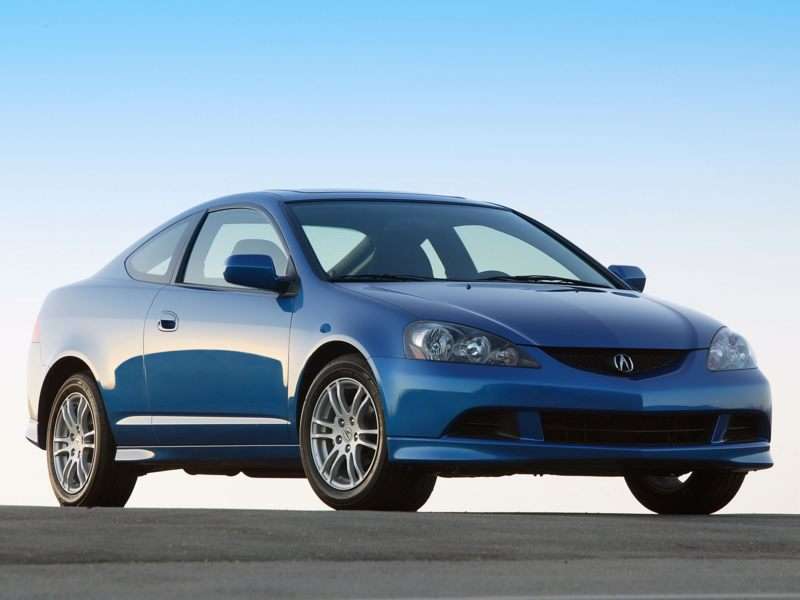 7) Toyota Corolla
The Toyota Corolla is a staple of any modern used car lot, and this compact sedan has seldom deviated in the last ten years from its formula of providing basic, comfortable, and frugal transportation. Sure, there's an S model that slaps on a body kit to add a touch of sportiness to the car's looks, but at its heart the Toyota Corolla is meant to eat up commuter miles while consuming as little gas and as few parts as possible. There's not much glamour to the Corolla, but you can find a 50,000-mile tenth-generation (2005-2013) model for just $10,000 - which means the car has roughly another 150,000 miles left in it, at bare minimum.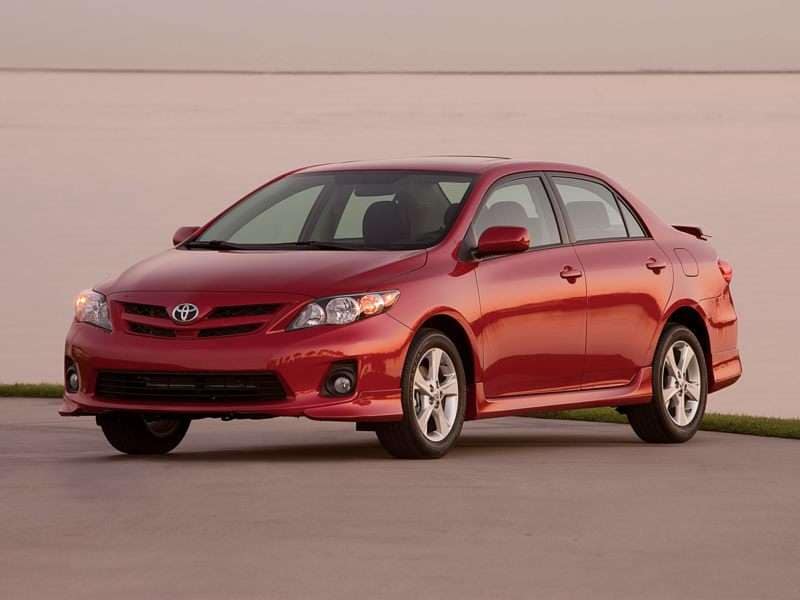 8) Scion xB
The Scion xB isn't for everyone, as the box-like shape of this compact crossover is as offensive to some drivers as it is appealing to others. It's hard to ignore the practicality of the Scion xB, however, as that same right-angle design makes it a cinch to pack the small vehicle with a ton of cargo. It's also quite roomy for second row passengers, which is a surprise to almost anyone who rides in it, and its four-cylinder drivetrain is reasonably fuel efficient. At what cost angularity? First-generation xBs are easily found under $10,000, and the less popular second generation (which started production in 2007) is also in the ball park at that price.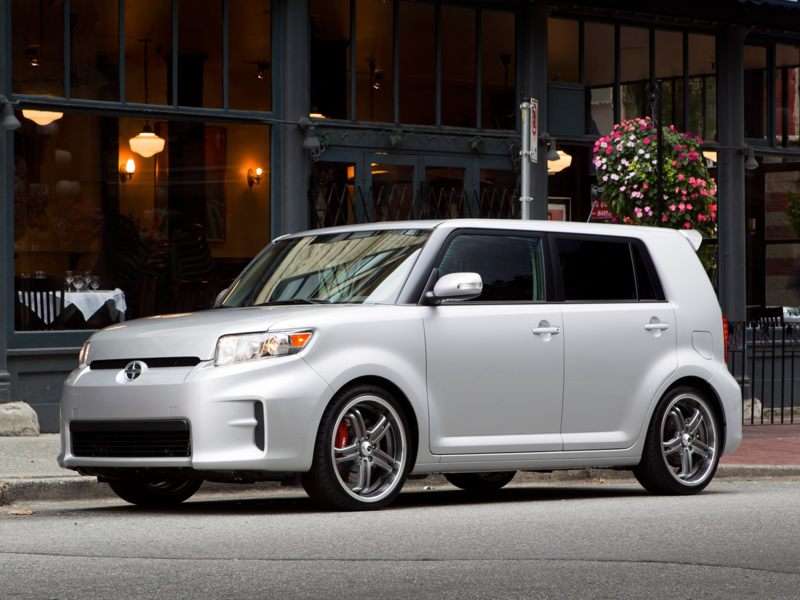 9) Ford Mustang Mach 1
Why the Ford Mustang Mach 1 when so many other versions of the Mustang - including the GT, the Bullitt, and the V-6 - are available within the same price range? The Ford Mustang Mach 1 is a special model that is rarer than most other affordable Mustang iterations, and it comes with a peach of an engine: a 32-valve version of Ford's 4.6-liter V-8 that produces 305 horsepower, which is a big boost over the base GT. Larger brakes, a tighter suspension system, and a "shaker" scoop that actually passes through the hood to sit just above the engine are also part of what makes it ok to go all the way back to 2003 to score this special used car.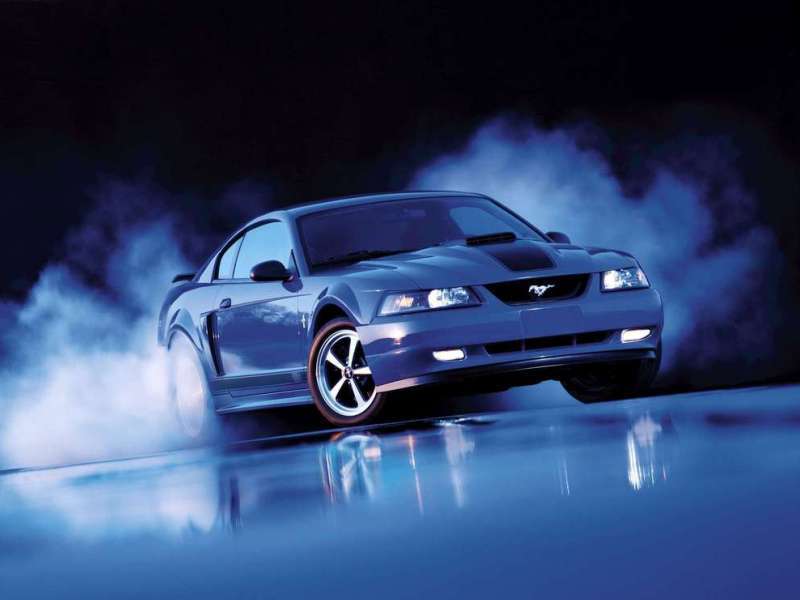 10) Nissan Versa
There was a time when the Nissan Versa was available as a brand new car for under $10,000. Those days might be behind us, but the Nissan Versa is still a strong buy on the used car market, thanks to its larger-than-life interior (thanks to its tall roofline), efficient four-cylinder engine, and good reliability. The Versa is available in both hatch and sedan editions, with the former typically priced below the latter. You can get a late-model (as in, 2012 or even 2013) Versa with low mileage for $10,000, which is a searing deal.