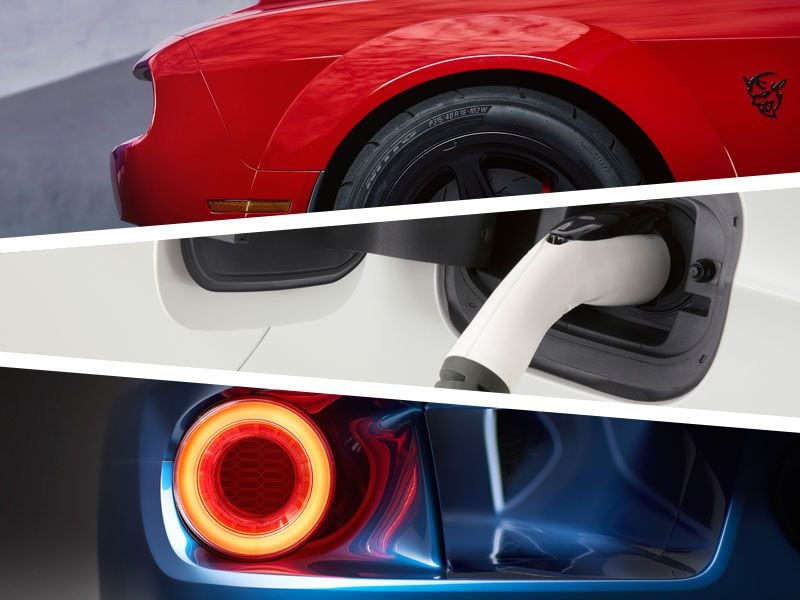 Red White Blue closeup exterior details
The 4th of July is one of the highlights of summer, and cruising along in a ride that lets your American pride shine only adds to the fun. We've compiled a list of some of our favorite domestic vehicles — in shades of red, white and blue, of course — along with ways you can enjoy them to the fullest on Independence Day.
RED: 2018 Dodge Challenger SRT Demon
A fitting rival to the hottest of summer days is the dragstrip-ready 2018 Dodge Challenger SRT Demon. As the world's fastest production car, the Demon will be the life of your 4th of July party — that's if you can keep it around long enough. With the highest g-force acceleration of any production car and a world record of 0-60 in 2.3 seconds, it may be tough to stop taking people for joy rides around the block.
The Demon has a starting price of $84,995.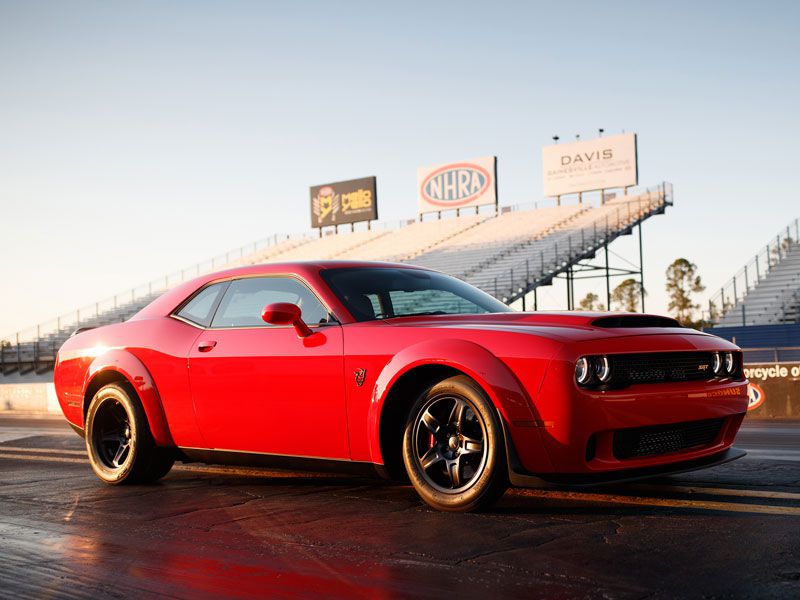 Photo by Fiat Chrysler Automobiles
WHITE: 2018 Chevrolet Camaro ZL1
Don't be fooled, the white color scheme of this 2018 Chevrolet Camaro ZL1 doesn't mean it's the angel to Dodge's Demon. The 650-horsepower, supercharged LT4 engine is just the kind of American-made muscle you can be loud and proud about on the 4th of July. We think it looks great in white — especially with the contrast of that mammoth black grille and hood.
Pricing on the 2018 Chevrolet Camaro ZL1 is not yet available.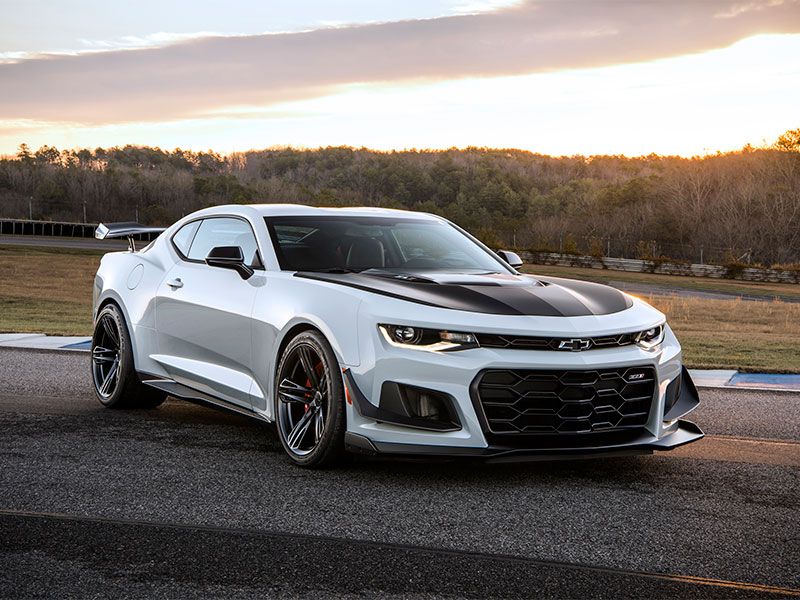 Photo by General Motors
BLUE: 2017 Ford GT
We need a blue sports car on this list, too. Once you check out the Liquid Blue 2017 Ford GT, you're likely to be quite starry-eyed.  However, the Ford GT is worthy of this list far beyond its exterior color; it is a powerful and legitimate domestic alternative to the high-priced and high-powered imported exotics. If you're in the market for a true supercar, look no further and "Buy American" with pride.
Be prepared — you're going to need a lot of Benjamins: The Ford GT starts at $450,000.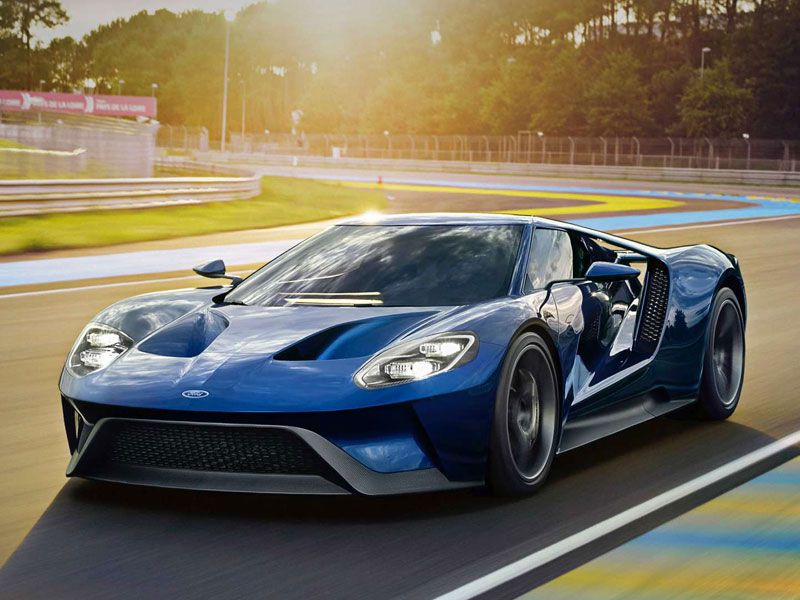 Photo by Ford
RED: 2018 Chevrolet Equinox
So maybe you're not interested in what the stars and stripes can prove on the track, you're just trying to coordinate getting the family, hot dogs, and hamburgers to the annual picnic on the 4th. The all-new 2018 Chevrolet Equinox can get you there with room to spare. The Equinox's new look is sleek, the interior is roomy, and it just so happens to look fantastic in Chevy's Cajun Red. With seating for five and 29.9 cu. ft. of available cargo space behind the second row, you can offer to bring all the sodas, too.
This compact crossover starts at $24,525.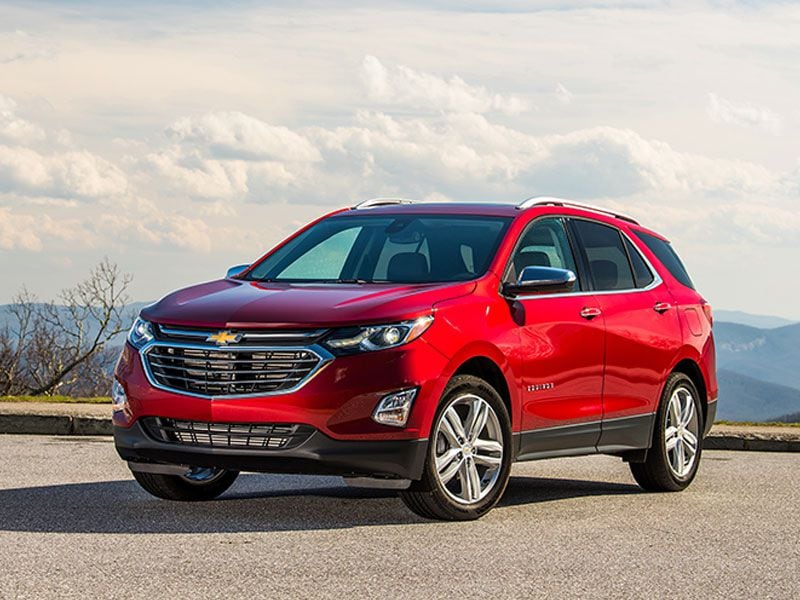 Photo by General Motors
WHITE: 2017 Cadillac CT6 Plug-in Hybrid
Looking for a little luxury in red, white or blue? The 2017 Cadillac CT6 in Crystal White is not only a vision of opulence, but with its available plug-in hybrid powertrain, it's eco-conscious, too. Before the fireworks get started, take a long, leisurely drive in the Cadillac; you can enjoy the scenery and the estimated 62 MPGe average (after exhausting your 31 miles of all-electric range).
The Cadillac CT6 plug-in hybrid has a starting price of $76,090.
Photo by General Motors
BLUE: 2017 Ram Rebel Blue Streak Edition
Spending the holiday off-road? Taking the toys out for some fun on the water? Do both - and more - with the Ram Rebel. Just in time for the 4th of July, this is the first time the iconic truck is offered in this shade of blue. And really, what's more American than a pickup truck?
Only 3,000 Ram Rebel Blue Streak editions will be made. The base model configuration starts at $45,095.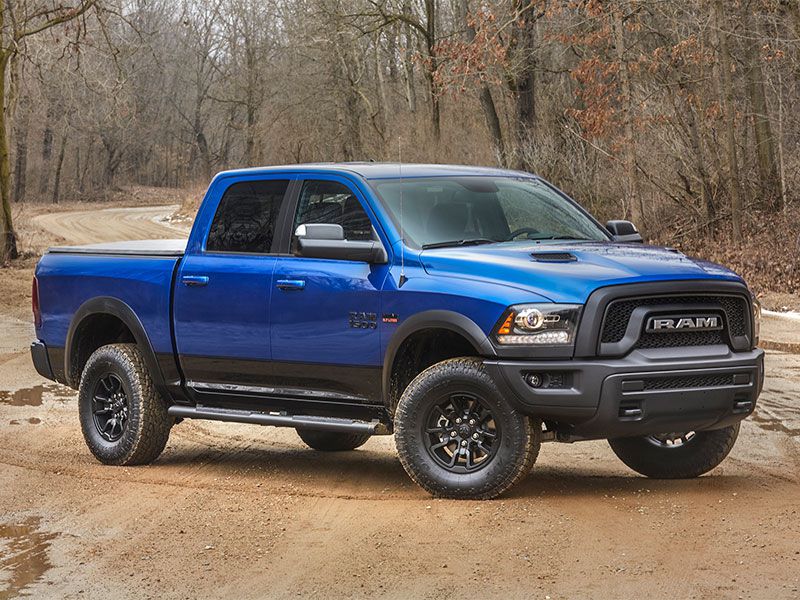 Photo by Fiat Chrysler Automobiles
RED: 2017 Chrysler Pacifica
Sometimes, the best thing about the holidays is getting together with family. And wherever you're headed, you can bring everyone along in the 2017 Chrysler Pacifica. We recommend choosing the Velvet Red Pearl paint to stand out in the sea of innocuous minivans in silver and gray.
If you've got a long way to go to Grandma's house on the 4th, the kids will stay comfortable and entertained with the UConnect Theater system. Or if you're hanging at the park for a day of family fun, the Pacifica can provide a comfortable refuge (and perfect napping spot) for babies and toddlers. Don't forget the sparklers!
The Chrysler Pacifica starts at $28,995.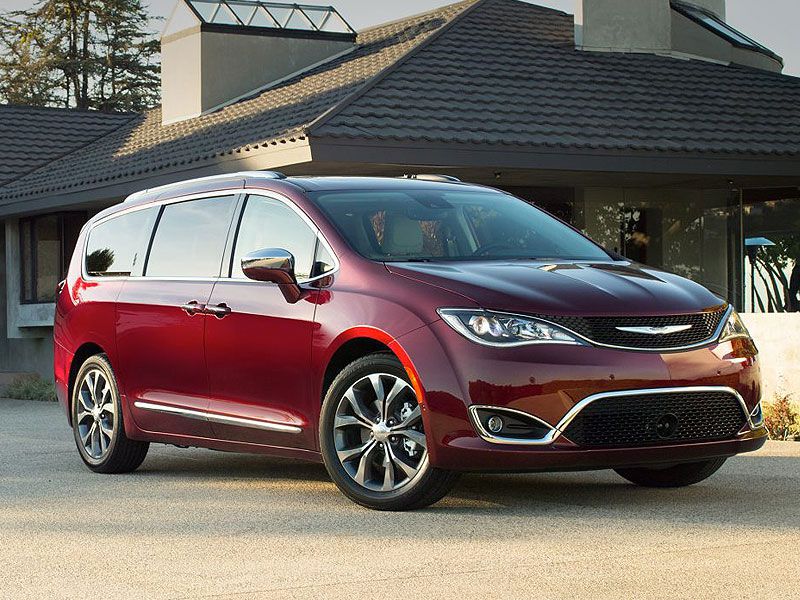 Photo by Fiat Chrysler Automobiles
WHITE: 2018 Ford Expedition
Technically, you won't be able to get the all-new 2018 Ford Expedition until the next 4th of July, but we thought it was just too perfect for this list. The Expedition is the ultimate summer road tripping vehicle, especially when there's a trailer to tow along with it. The Expedition comes equipped with Ford's masterful Pro Trailer Backup Assist, which enables backing up the trailer with just twists of a knob. It's also got an all-new exterior design and available wifi hotspot and connectivity for up to 10 devices. With that kind of tech, you can live stream a fireworks display in every time zone as you trek across the U.S.!
The 2018 Ford Expedition will be available sometime this Fall.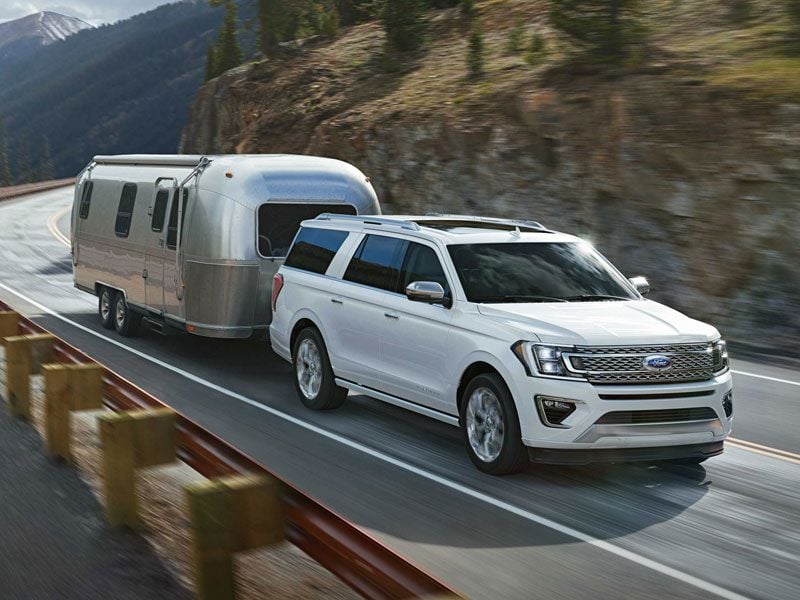 Photo by Ford
BLUE: 2017 Buick Cascada
Rounding out our list of red, white and blue vehicles for the 4th of July is the 2017 Buick Cascada. Grab a light sweater and your sweetheart and spend a romantic evening under the stars on Independence Day. The stylish new convertible has a soft top that retracts in just 17 seconds and is chock full of all the luxuries you'll need to have fun in the sun by day and stay comfortable at night. The Cascada is available in two blue hues — True Blue Metallic and Deep Sky Metallic (but we prefer the latter).
The 2017 Buick Cascada has a starting price of $33,990.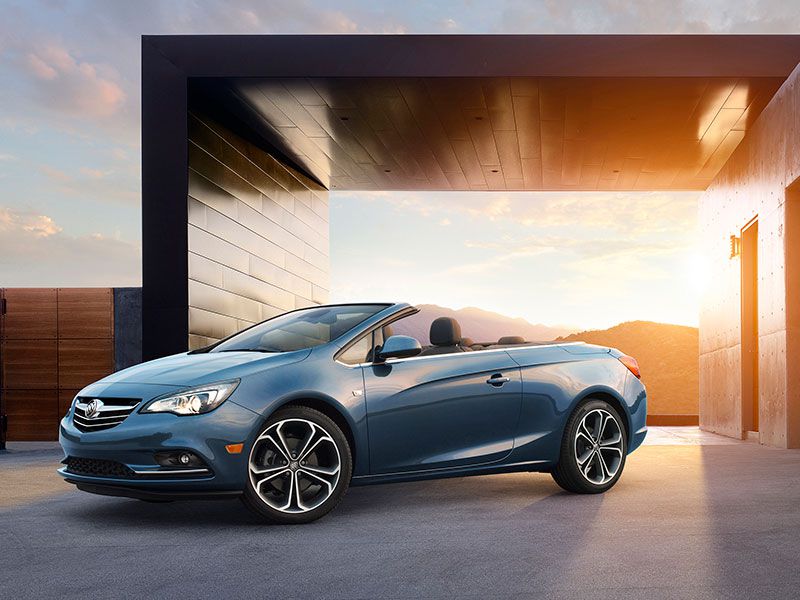 Photo by General Motors