Once upon a time, cars were the exclusive prevue of the very rich. Then along came Henry Ford and his car for the masses, the Model T, changing the game forever. Automotive history is rife with these kinds of game changers, and in these days of intense competition, high technology and rapidly changing consumer expectations, there are more than ever before. Today's modern game changers include cars that are very small, cars that are very large, cars that are expensive, and cars that are cheap. They share one thing in common: They change minds and attitudes, and sometimes shake our suppositions to the core.
By Keith Buglewicz Photo credit: Oliver Bentley, Manufacturers
Page 2
Qualifying as a modern game changer was subjective, to be sure, but we did have some criteria. If a car is exceptional in its class, but from an unexpected source, we call that a game changer. If it makes you re-think your preconceived notions of what a class of car offers, that's a game changer. In one instance, the car itself was secondary to the revolutionary technology contained within. In other cases, a car made us stop and take notice for another reason that may not be quite categorical, but clearly makes the car noteworthy.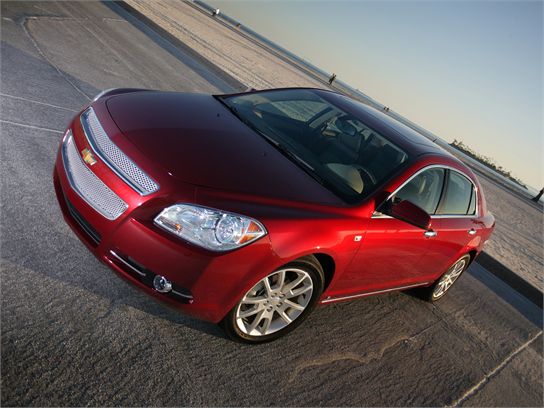 Page 3
The Saturn OUTLOOK and GMC Acadia are both fine vehicles, competitive with any similar family hauler out there. But neither of them prepared us for the style, luxury, quiet cruising and overall goodness of the Buick Enclave. It boasts every luxury feature you could want, and all at a decent price. Yet the Enclave's more than just a bunch of tick marks on an options sheet. It's genuinely satisfying to drive, boasting refinement on par with the best luxury crossovers out there, and it's beautiful inside and out. The fact that this Lexus-beating crossover carries a Buick badge, well, that says "game changer" to us.

Page 4
The previous Cadillac CTS was close to being a game changer, but its lousy interior blew the deal. For 2008, Cadillac not only stepped up its game, but changed it completely. The CTS begs no apologies from BMW, Mercedes-Benz, Audi, Lexus or Infiniti. For example, who could have thought that Cadillac would teach the Europeans a lesson on interior styling, fit, finish and execution? The exterior styling is bold, elegant, distinctive and classically American. It's also a blast to drive, and with a 550-hp CTS-V on the horizon, even the M, AMG, RS and -F versions of the big players aren't safe.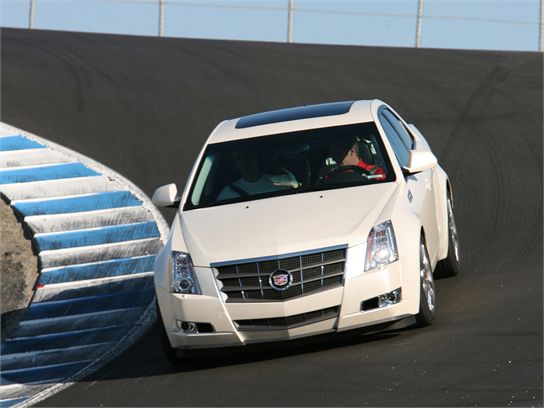 Page 5
Family sedans are the bread and butter of the industry, but domestics have been shut out for years. The top three cars – the Honda Accord, Toyota Camry and Nissan Altima – are so dominant that some refer to them with one word: Camcordima. Then along comes Chevrolet, purveyor of a long line of lousy mid-size sedans, with a solid home run: the 2008 Malibu. This car's overall goodness was as surprising as...as...well, as a competitive mid-size sedan from Chevrolet. By (finally) making a mid-size sedan that beats the Japanese at their own game, Chevy changed the whole game.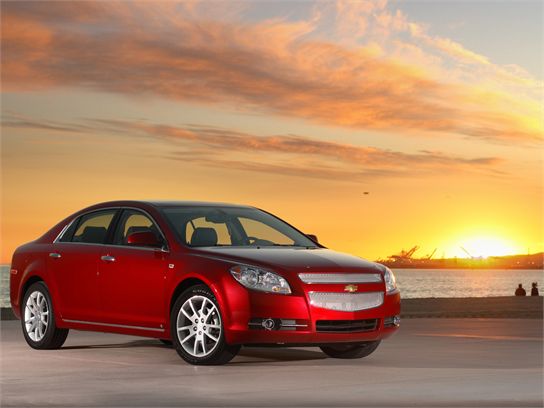 Page 6
The Toyota Prius is the poster child of hybrids, but Chevrolet wants its new Tahoe Hybrid to take the little fuel sipper's parking spot in your mind. It's as big as any other full-size SUV out there, gives up none of its passenger carrying ability, and little of its towing capacity. But it gets an EPA estimated 21 mpg in the city, which matches a four-cylinder Toyota Camry, a number borne out by real-world testing. Considering the last Tahoe we tested got a lousy 13.5 mpg, that $785 per year fuel savings is a serious game changer.

Page 7
The 2008 Ford Focus wouldn't be anywhere near this list if it weren't for one thing: Sync. This $395 option developed by Microsoft not only integrates your Bluetooth phone, iPod or even just a USB memory stick full of songs into the car's audio system, but it allows seamless voice activation regardless of whether it came with the capability or not. The sophisticated technology is good enough to help increase sales of this warmed-over 8-year-old car by 35 percent in the first quarter of 2008. These days, Sync is found everywhere in Ford's lineup, but its debut in the inexpensive Focus landed it landed it on this list.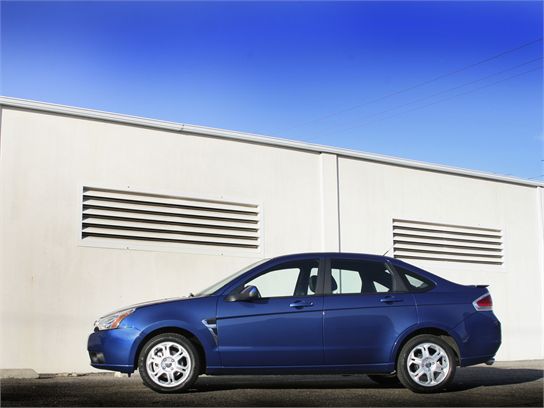 Page 8
We know the Fit's been out for a while now, but even with a new one on the horizon it still merits a mention. Clever cars aren't a new thing from Honda, yet the Fit redefines sophistication and packaging at the bottom end of the automotive spectrum. The $14,500 Fit reminds us that long gone are the days when small cars were cramped, uncomfortable penalty boxes about as fun as boot camp. Plus it has cargo flexibility that'll knock your socks off. Step up to the Sport, and you can relive the long-lost days of another game-changing Honda: the CRX.

Page 9
Prestige takes many forms. For some, it's a big fancy luxury car, one with a price tag that that rubs your wealth in everybody's nose. For others, it's a fuel-sipping hybrid, one that gets better mileage than anything else at the price or size. Leave it to Toyota-owned Lexus to combine the two in the LS 600h L, a full-size luxury sedan that takes on the BMW 7 Series, Mercedes-Benz S-Class, or Audi A8 and S8, and trounces their fuel economy numbers to boot. Fine, it's still no Prius, but with stricter fuel economy rules on the horizon, the LS 600h L puts Lexus well ahead of the game.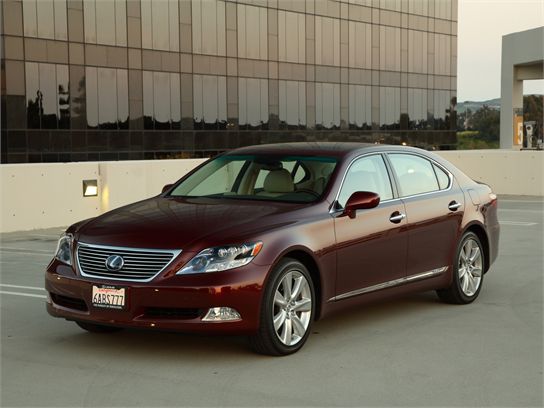 Page 10
We've been waiting – and waiting, and waiting, and waiting – for the Nissan GT-R to come to our shores. Why? With a 480-horsepower twin-turbo V-6, full-time all-wheel drive, a dual-clutch paddle-shifting transmission, quarter-mile acceleration times in the 11-second range and a base price of $69,850, what's not to love? The Nissan GT-R not only shows most of the world's cars its taillights, it does so at a sticker price that's astonishingly lower than all of them, and with the real-world usability that only comes from a mass producer like Nissan. Not only is it a game changer, it's arguably already the champion.

Page 11
The Smart ForTwo is the closest a manufacturer has come to George Jetson's briefcase car. It doesn't actually fold up, but it's so small that you don't have to. It's shorter than many cars are wide, so you can nose it into a parallel parking spot. It's so narrow that you can practically fit two of them in a single lane, and as safe and clever as Smart's corporate parent Mercedes-Benz can make it. It's not for everybody, but if you're a mass-transit commuter longing for personal transportation, this is the perfect ride.