Any discussion of sports cars must first start with a definition. After all, with the plethora of high performance hardware out there these days, many people are tempted to call anything fast with good handling, responsive steering, and great brakes a sports car. While all cars with those characteristics can be called sporty cars, the fact of the matter is a sports car is a small, agile, two-seat automobile, ideally with a folding top. And yes, we know a Porsche 911 has four seats, but what adult in his or her right mind would try to ride back there?
We are currently living in a golden age of good used sports cars. Never before in history have there been so many excellent choices, in such a broad spectrum of price ranges. Narrowing it down to ten was difficult, still we think you'll agree each of these ten good used sports cars is outstanding in its own way.
1) Aston Martin Vantage
Inextricably entwined with the James Bond mystique, the Aston Martin V8 Vantage, while benefitting tremendously from that association, genuinely deserves considerable merit on its strengths alone. Few used sports cars are as lovely to look at, fewer still offer the Aston's combination of hand-crafted exclusivity, outstanding performance, and that difficult to define quality known as presence. Shopping for an Aston Martin isn't really a time to cut corners, but the Vantage is still available as of the 2015 model year, meaning that a gently used example would still look new.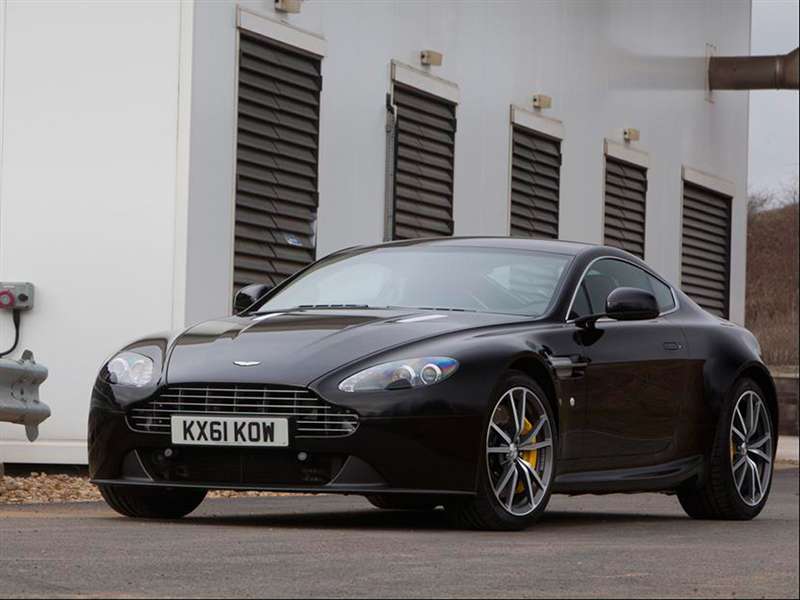 2) Audi R8
Achingly beautiful, but in a highly functional Germanic fashion, the Audi R8 is a true mid-engine exotic sports car. Audi's corporate cousins at Lamborghini provided the platform from their Gallardo to facilitate the development of the R8. Constructed of aluminum with a space frame chassis, a used Audi R8 sports car is powerful, lightweight, rigid, and an absolutely outstanding driver. Audi gave the R8 a facelift in 2012, so keep your search recent to enjoy the prestige of a new R8 while still saving some money for fuel.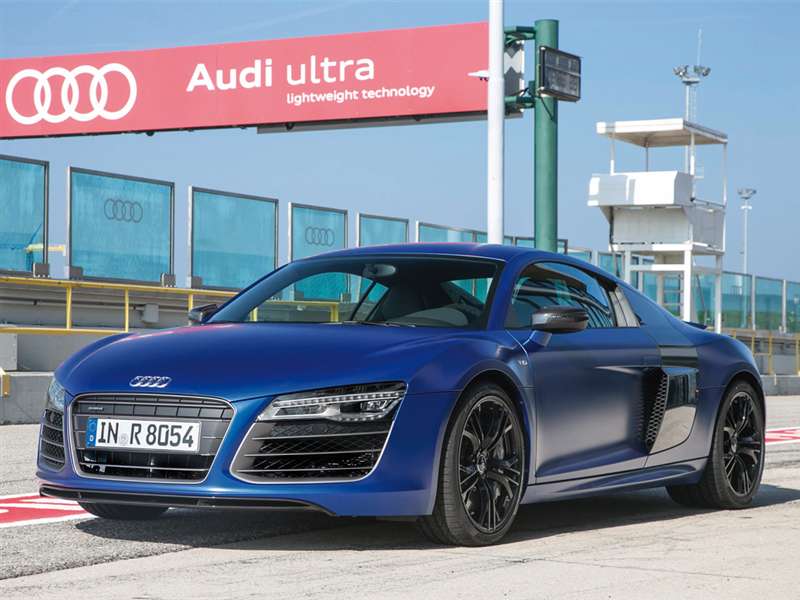 3) BMW Z4
A company billing itself as the purveyors of the ultimate driving machine must have the capability of delivering and outstanding sport scar—right? The Z4 is the two-seat BMW and absolutely fits the corporate philosophy. The only two-seat roadster on the market leveraging the silken smoothness of an inline six-cylinder engine, the BMW Z4 also offers a well-crafted interior, Teutonic toughness, and that gorgeously fetching long nose/short deck styling. As a good used sports car choice, few models offer the pedigree of the BMW Z4. The model is in its second generation as of 2015, and since it dates back to 2008, there should be a decent used inventory on the market.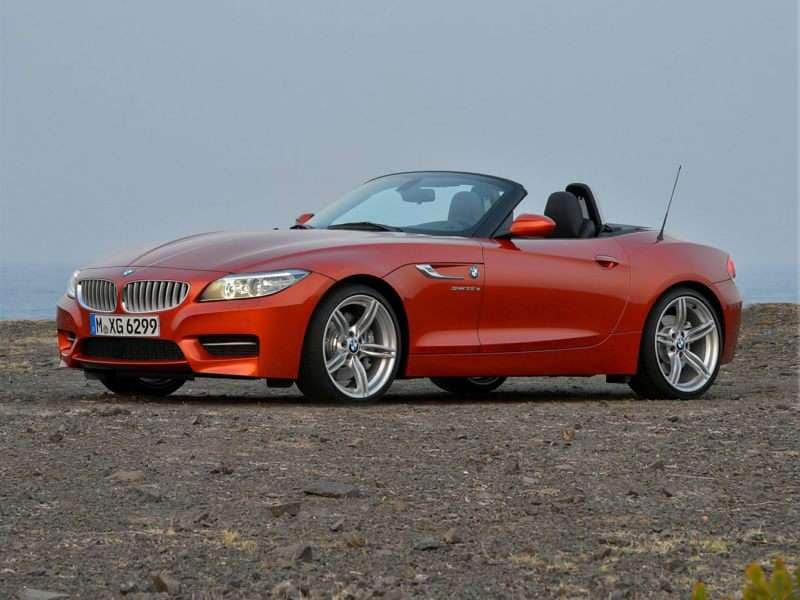 4) Chevrolet Corvette
Pound for pound, dollar for dollar, there exists no better used sports car value on this earth than the Chevrolet Corvette. Easily making anybody's list of best used sports cars for sale, the Chevrolet Corvette (while justifiably criticized over the years for the quality of its interior) goes faster, stops better, turns quicker, and brakes better than any other car in its price range. Add to that a heritage that goes all the way back to 1955 and its easy to see why the Chevrolet Corvette owns a spot on any list of good used sports cars. The seventh generation of the Corvette was introduced in 2014, but the previous generation is still very popular, so find a clean example and drive it with pride.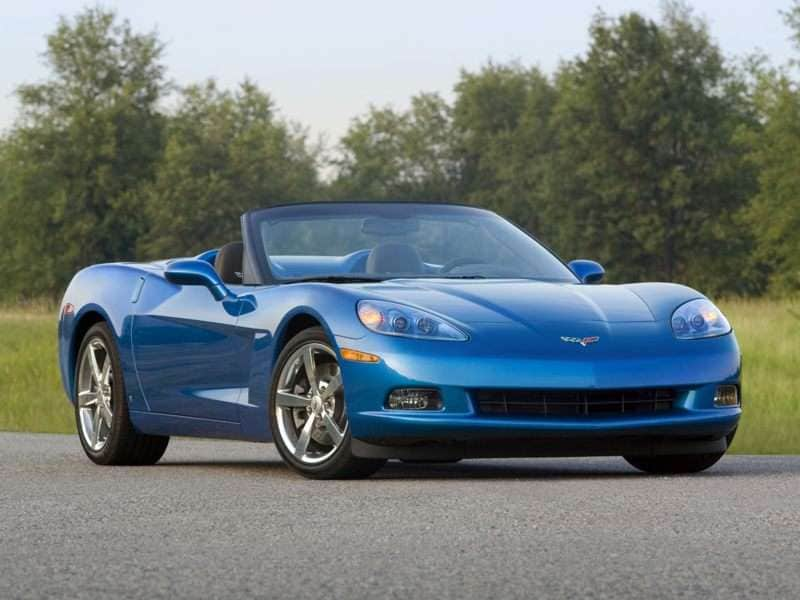 5) Honda S2000
So enamored was one automotive journalist with the Honda S2000 after his first drive in the roadster, he quipped, "This car should come with a fire suppression system to extinguish the roads after you've driven them." Honda's first true sports car effort after its vaunted NSX sports car (by the way, the S2000 was built in the same factory as the NSX), the S2000 boasted a 9000 rpm redline, a rifle bolt shifter, and a driving experience rivaling that of a racing car. Fold in Honda's reputation for outstanding reliability and you'll have the recipe for one of the best used sports cars for sale, even though the S2000 was discontinued after 2009.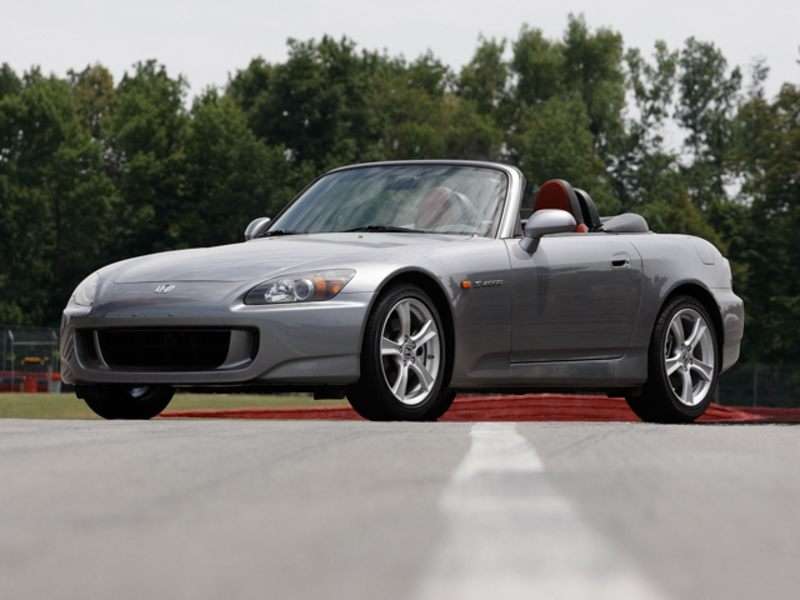 Photo by Honda
6) Mazda MX-5 Miata
There was a time when small, affordable, lightweight, two-seat convertible sports cars were plentiful. However, they broke down frequently, leaked oil profusely, and just generally demanded tremendous devotion from their owners. Then Mazda stepped in with the exact same concept—minus all the pitfalls. The Miata immediately developed a cult-like following and remains a top seller more than 25 years after its introduction. In fact, it celebrated its 25th anniversary in 2015. One of the best used sports car values anywhere, a Mazda Miata will provide miles and miles and miles of smiles for anyone savvy enough to pick one up on the secondary market. Each generation of the Miata has its own hardcore fan base, which shows that deciding how old to go is really a matter of preference.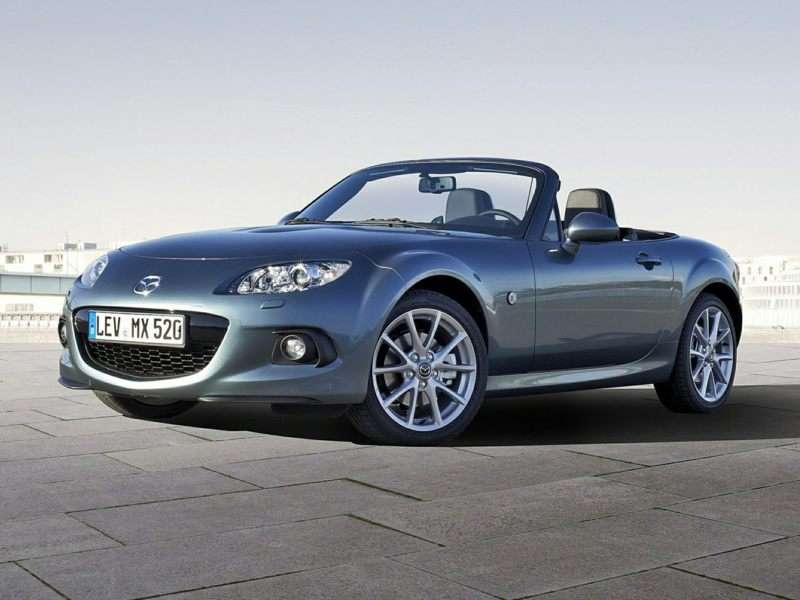 7) Mercedes-Benz SL-Class
The very epitome of class, style and distinction, the big Mercedes two-seat roadster is a universal symbol of wealth. That it is also powerful, agile, fast, and exceptionally comfortable only serves to justify its position in the automotive hierarchy. As one of the best used sports cars, the acquisition of a Mercedes SL-Class (one does not buy the SL, one acquires the graceful Mercedes sports car) immediately confers status upon the tasteful individual behind the purchase. Look for a 2012 or newer model to ensure you're flaunting the SL-Class' latest styling.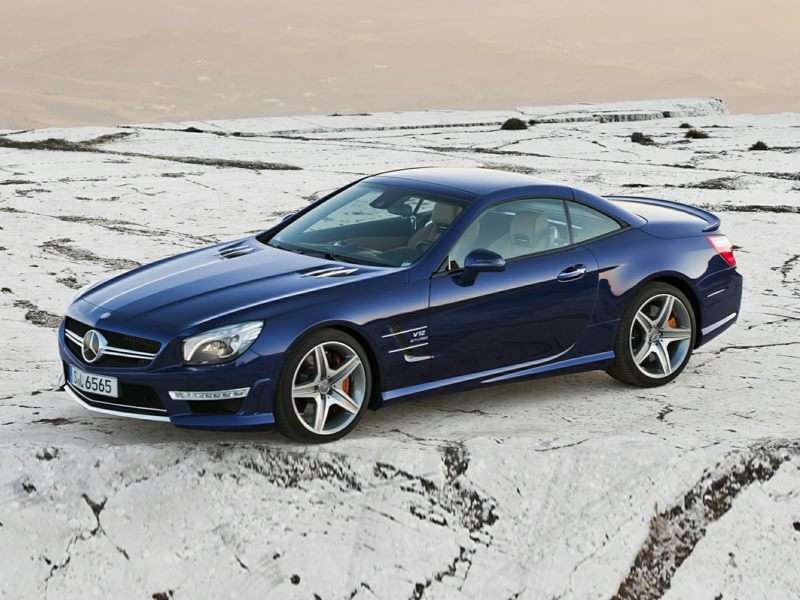 8) Nissan 370Z
The resurrection of the original Z concept by Nissan, but updated to reflect 21st century values was greeted with considerable acclaim. That the car returned to the market with near exotic good looks at an affordable price point was further cause for celebration. Showcasing Nissan's outstanding VQ-series V-6 engine, the Nissan Z is fast, delivers one of the sweetest exhaust notes this side of a Ferrari, and thanks to its front-mid-engine layout, has amazing balance. Anyone considering the purchase of a good used sports car would do themselves a tremendous favor to find a used Nissan sports car for sale in either the coupe or the roadster body style. Look for a 2013 or 2014 for the best features and equipment.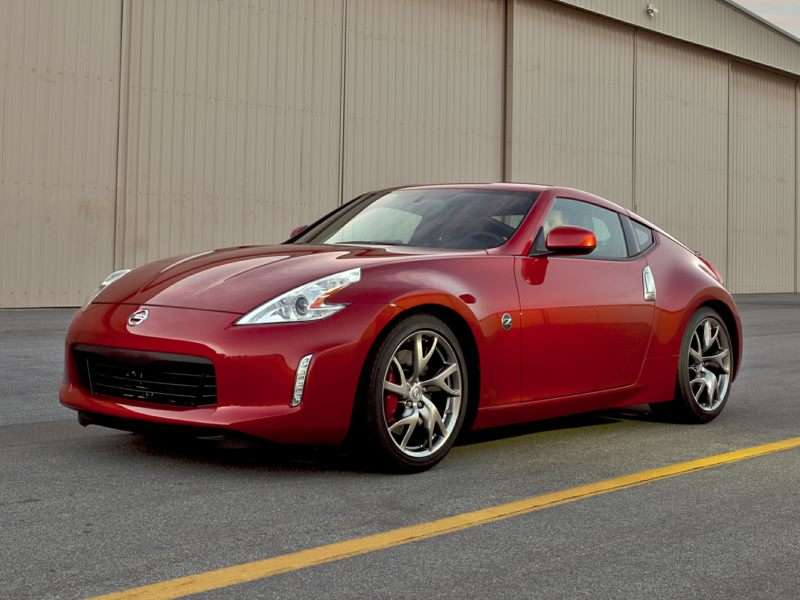 9) Porsche 911
What can you say about the single greatest line of sports cars ever built? Even people who don't like Porsche cars acknowledge the greatness of the 911. The only car on the road to look basically the same for nearly 50 years, rather than reinvent the 911 every five to seven years the way other manufacturers do, Porsche has incrementally evolved the 911 over time. Thus, the best used Porsche 911 sports car to buy is the newest one you can afford. They all offer exceptional dynamics, outstanding steering feel, dynamic braking and handling, and more than adequate power. The Porsche 911 represents a classic among the best used sports cars. The current generation, the 991 Series, was introduced in 2012, so if having a newer example is important to you, there are a few years to choose from.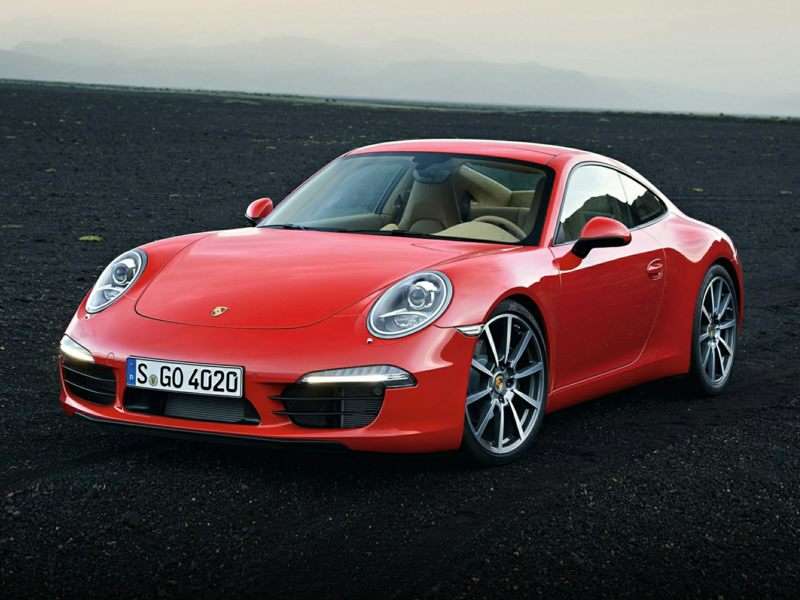 10) Porsche Boxster and Cayman
When a company like Porsche decides to do a mid-engine sports car, you're guaranteed it will deliver amazing handling and grip, plenty of power, and a driving experience unequalled by any other car. Whether you choose the convertible Boxster, or its closed Cayman counterpart, you'll be in possession of one of the best used sports cars for sale. The fluidly curvaceous styling, the low stance, and the outstanding cachet of the mid-engine Porsche lineup further enhance the desirability of the Boxster and Cayman as two of the best used sports cars, regardless of how far back you go.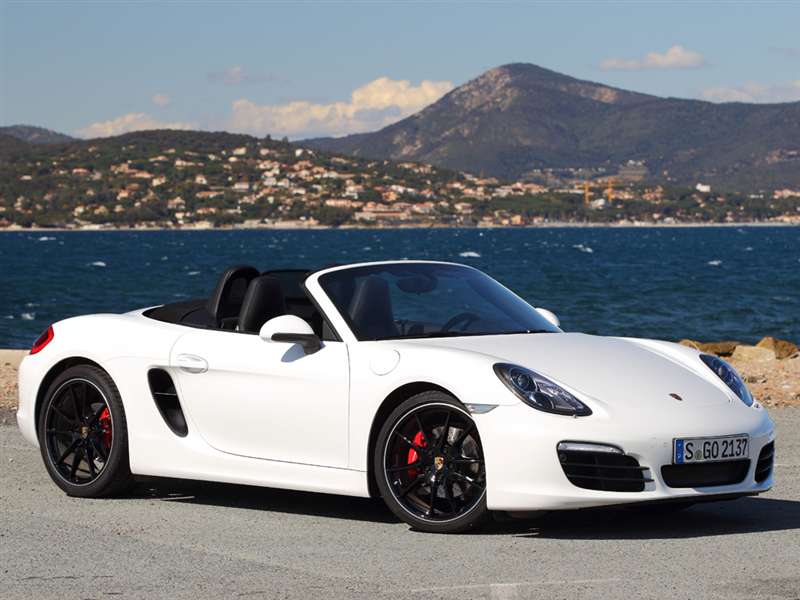 Photo by Porsche