You could be giving thanks for a new-car bargain.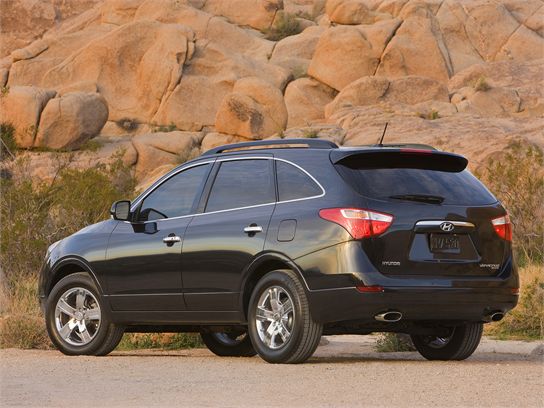 The leaves are turning shades of gold and red, and the holiday season is closer than you'd like to think. While this time of year traditionally brings together friends, family and food, it also brings most manufacturers' newest model year cars to dealer lots -- often with more incentives. For November, we found great incentives on several 2010 models and some 2009s that are ready to be cleared out, with practical hatchbacks and sporty coupes in abundance. Take a look through our latest Top 10 Smart Deals to see if there's a discount for a vehicle on your shopping list.
Photos courtesy of respective manufacturers
Page 2
$28,145 3.8-liter V6 with 260 hp 17 city/23 hwy/19 cmb $1,000 cash back 11/30/09
Hyundai builds good vehicles and sells them at low prices, which lands them many a spot on our Smart Deals lists. The 7-passenger Veracruz crossover is no exception. Excellent crash test safety scores and a long warranty augment an extensive list of standard features such as rear parking sensors, satellite radio and heated seats to make the Veracruz an attractive buy. Its upscale interior is akin to that of an entry-level luxury car. And though it's a little smaller than its competitors, 87 cu. ft. of cargo space should suit most buyers just fine.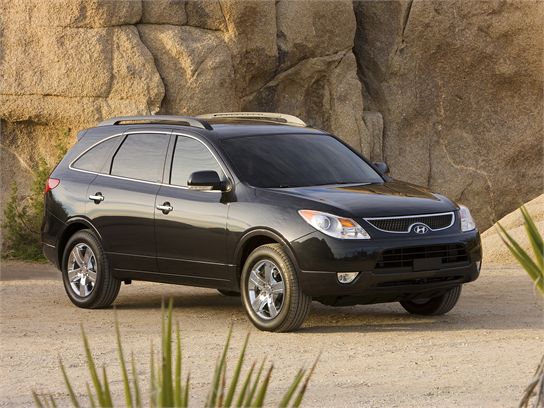 Page 2
$24,390 2.7-liter V6 with 178 hp 18 city/26 hwy/21 cmb $1,000-$1,500 cash back 11/30/09
The Dodge Charger is one of the few remaining throwbacks to the glory days of rear-wheel-drive V8 muscle cars. It has a well-appointed interior and comfortable ride, and though the V6 engines are lackluster, the V8-powered R/T and SRT8 models don't disappoint. Dodge is offering two cash-back deals: $1,000 cash to buyers who finance through them, with APRs that vary from 0%-6.9% based on the length of the loan; or $1,500 cash if you don't qualify for their financing or finance through a third party. Potential buyers should carefully calculate how much interest they'll be paying over time, if any, to determine which deal makes the most financial sense.
Page 2
$29,000 3.0-liter inline-6 with 230 hp 18 city/28 hwy/22 cmb $1,500 cash back 1/4/10
Somewhat controversial styling aside, the compact 1 Series coupe offers BMW's trademark handling acuity, a quiet ride and exceptionally smooth engines. The 128i features the standard inline-6 engine with 230 horsepower, while the 135i adds a turbocharger and nets 300 horsepower. Both are available in coupe or convertible body styles and standard equipment includes a 10-speaker audio system, HD radio, rain-sensing wipers and automatic headlights. The convertible can be optioned with a sun-reflective leather upholstery said to keep the seat surface temperature down by up to 20 degrees.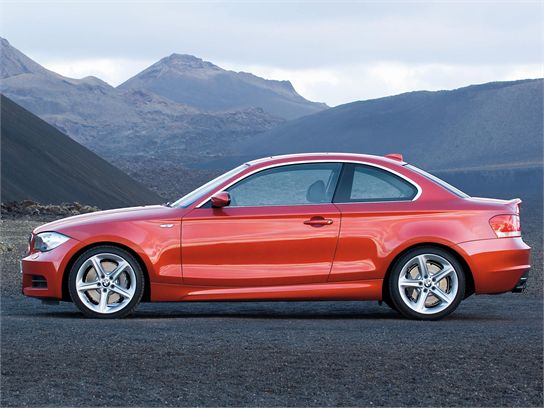 Page 2
$16,695 2.0-liter 4-cylinder with 140 hp 20 city/25 hwy/22 cmb $2,000 cash back 11/30/09
The Kia Sportage is a value leader in the compact crossover segment with its 10-year/10,000-mile warranty, spacious quality interior, and a healthy amount of standard safety equipment. Additional standard features include full power accessories and a 6-speaker CD/MP3 audio system with satellite radio and USB and auxiliary audio jacks. The 4-cylinder is available with a 5-speed manual transmission or a 4-speed automatic, while a V6 engine is offered only with the 4-speed auto. All-wheel drive is offered with either engine. Intelligently-designed rear seats fold forward without removing the head restraints, creating a completely flat cargo area.

Page 2
$38,345 3.5-liter V6 with 265 hp 18 city/25 hwy/20 cmb $2,000 cash back 1/4/10
Stylish modern looks and a surprisingly generous helping of standard luxury equipment are hallmarks of the 5-passenger Lincoln MKX. Heated and cooled power front seats, Ford's voice-activiated Sync multimedia integration system (with iPod interface and Bluetooth), 18-inch alloy wheels, leather upholstery and auto-dimming mirrors are only a few of the plush features that you'll get. The ride at freeway speeds is exceptionally quiet -- perfect for enjoying your optional THX-endorsed sound system. The MKX is front-wheel drive with all-wheel drive optional, and it can tow up to 3,500 lbs. when properly equipped.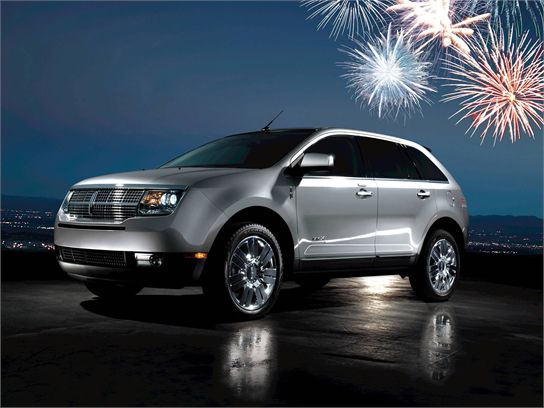 Page 2
$26,435 1.3-liter 2-rotor with 232 hp 16 city/22 hwy/18 cmb $5,000 cash back 11/30/09
The RX-8 stands alone as the world's only currently produced rotary-powered vehicle and a true 4-seat sports car. Small rear suicide doors allow surprisingly easy access to the back seat, which can accommodate 2 actual-size adults. The rotary engine revs smoothly and quietly all the way to a sky-high 9,000 rpm redline on manual transmission models. There's scads of grip in the corners, yet the RX-8 maintains a comfortably resilient ride over rough roads. Its practicality and fun-to-drive nature make it an excellent daily driver for enthusiasts. While it does return lamentably low mpg numbers, an impressively generous $5,000 cash rebate will buy an awful lot of gas.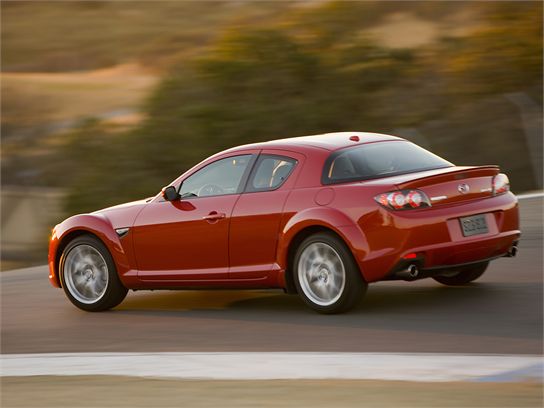 Page 2
$15,420 2.0-liter 4-cylinder with 140 hp 24 city/31 hwy/27 cmb $1,000 cash back 11/30/09
The Sentra is one of the roomiest compacts around, with abundant head- and leg room in both rows, a big 13 cu. ft. trunk, and rear seats that flip and fold forward like an SUV's to provide a flatter load floor. Nissan offers a variety of torquey 4-cylinders, from a 2.0-liter mated to a continuously variable transmission (CVT) that gets 34 mpg on the highway, all the way up to the sporty SE-R Spec V with its 200-hp 2.5-liter engine and 6-speed manual. You can even get a variety of higher-end options, like a new navigation system with a 5-inch monitor and rearview camera.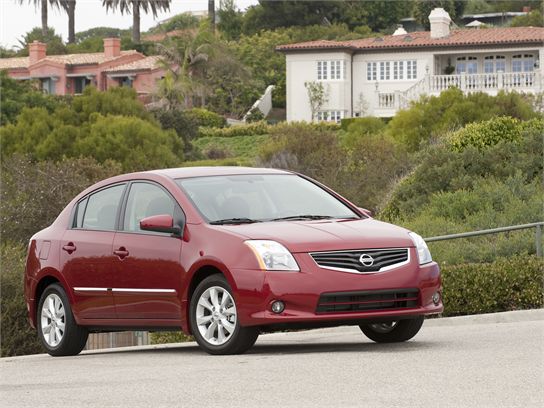 Page 2
$16,100 1.8-liter 4-cylinder with 132 hp 26 city/32 hwy/28 cmb $2,500 cash back or 0% APR 11/30/09
You heard the news: Pontiac is dead and 2009 is the last model year for almost the entire lineup -- all except for the 2010 Vibe. This fraternal twin of the Toyota Matrix is Pontiac's last hurrah, and with reliable Toyota DNA in its genes, it's likely to be a long-lasting one. The Vibe's interior is attractive and spacious, fuel economy is good (with the 1.8-liter engine; not so much with the 2.4-liter), and it's tough to argue with the practicality of a hatchback. Another thing that's tough to argue with? A hefty $2,500 cash rebate on an already-affordable $16,000 wagon. GM is offering other incentives as well (including $500 cash to dealer), so it's worth some additional research to grab the best deal. They've been liquidating for a while though, so the Vibe may be hard to find.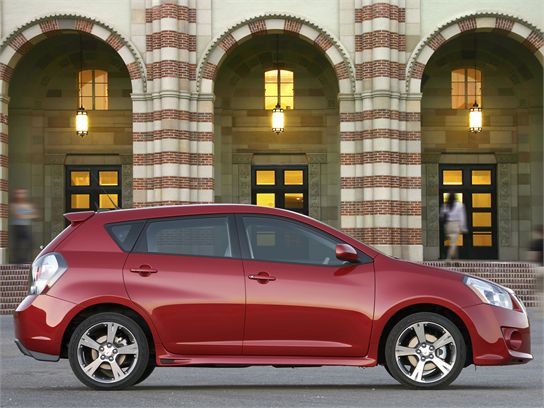 Page 2
$27,595 2.4-liter 4-cylinder with 173 hp 19 city/28 hwy/22 cmb $4,000 cash back 11/30/09
As it goes with Pontiac, so it also goes with Saturn. Similarly generous cash back, 0% APR and loyalty cash programs are being offered on all Saturns, making them harder to find as well. However, the Sky, with its head-turning looks and 2-seat roadster body, is a niche vehicle you'd be more likely to find on a dealer's lot -- especially as winter approaches. The small trunk and lack of rear seats don't make it practical, but that's not why you buy a convertible. For the daily commute, it offers a comfortable ride and decent highway mileage with the option of fresh air, and plenty of it. The Red Line trim gets a turbo and 260 peppy horsepower.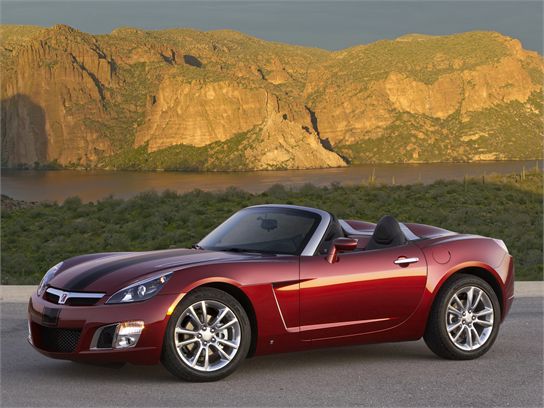 Page 2
$22,295 2.5-liter flat-4 with 170 hp 20 city/27 hwy/22 cmb $2,000 cash back 11/30/09
With an all-new 2010 Subaru Outback on the lots, Subaru is clearing out the previous-generation 2009 models. If you like the old styling better anyway, $2,000 cash back should make you a good deal on a new 2009 Outback. The midsize wagon/crossover features excellent crash safety ratings, full-time all-wheel drive and an upscale interior, making it a popular alternative to SUVs in areas that get serious rain and snow. A few engine options are available, from the base 4-cylinder to a much more energetic turbocharged version, and a 3.0-liter 6-cylinder with similar power as the turbo 4-cylinder.