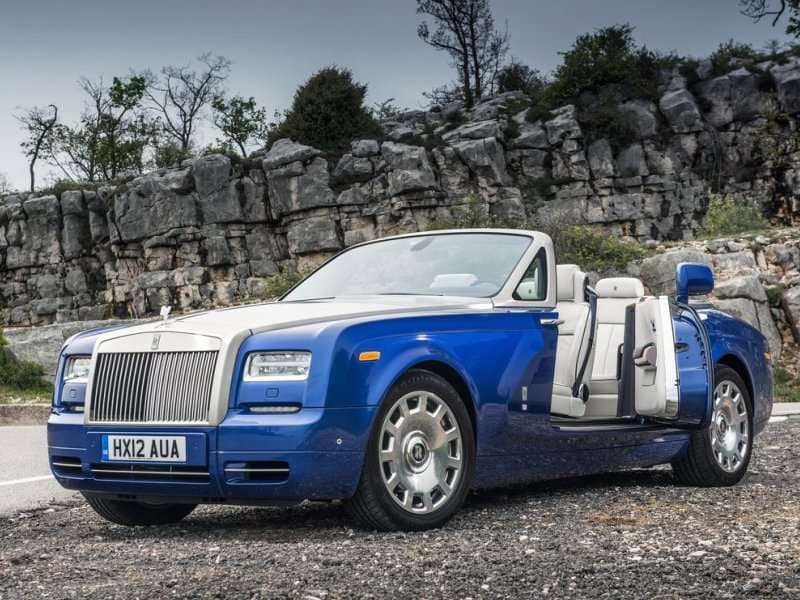 blue rolls royce phantom drophead
Here's one of those lists where subjectivity counts big time, and for this list of the top 10 nicest cars, price was no object—sort of. While we considered cars at every price, we did limit it to cars currently available from a mainstream manufacturer in the US. We also limited it to mainstream examples instead of custom one-offs, even if the car's manufacturer offered them. In an effort to keep the track as level as possible, we only chose models and trim packages listed on the manufacturer's "regular" menu.
Convertible – 2016 Rolls Royce Phantom Drophead
Automotive regality defined, the Rolls-Royce Phantom Drophead may well be the most luxurious car on this list of mostly luxury cars. First of all, its size alone qualifies it as a luxury, and then there is the presence afforded the car, partially as a result of its style. Then there is the fact it is hand assembled, using only the finest materials available. The Rolls-Royce Phantom Drophead contains so many all-natural ingredients, if Whole Foods sold cars this is the one they'd offer.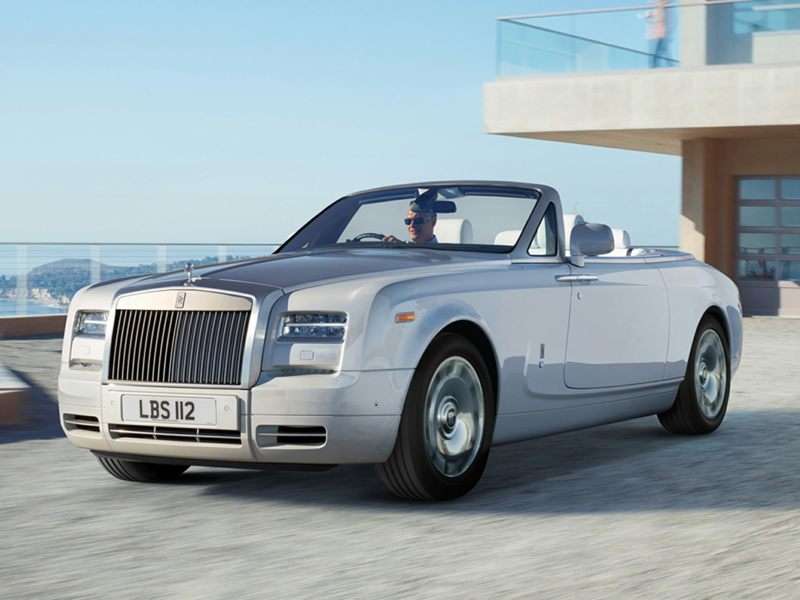 Coupe – 2016 Lamborghini Aventador
"Nice" is one of those words with different meanings for different people. One person's nice might be plushed-out luxury, another person's nice might be screaming down the autobahn with their hair on fire. The beauty of the Lamborghini Aventador is it's so salaciously over the top in every measure, anyone who sees it involuntarily thinks "nice." This is a supercar with a mild-mannered alter ego in day-to-day driving, which delivers stupefying performance when the situation demands.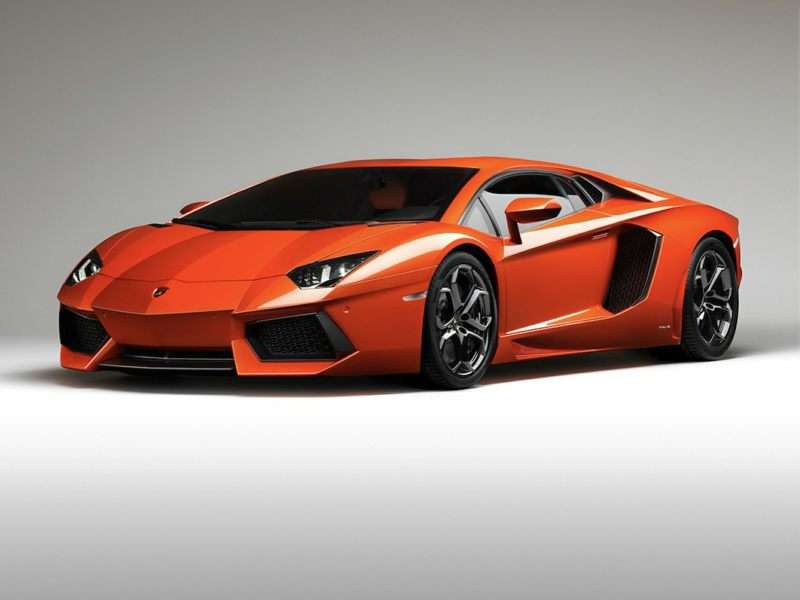 Diesel – 2016 Mercedes-Benz GL-Class
Until the events of late last year, few competitors were able to come close to the almighty Volkswagen/Audi/Porsche TDI lineup, but the times have changed, and other German manufacturers are finding increased attention on their diesel-powered wares. The GL-Class is a large luxury suv that offers a choice of four engines for 2016, including a 3.0-liter turbodiesel V6 that yields 240 horsepower and gobs of torque. The 2016 GL-Class also offers comfortable seating for seven and loads of standard and optional equipment.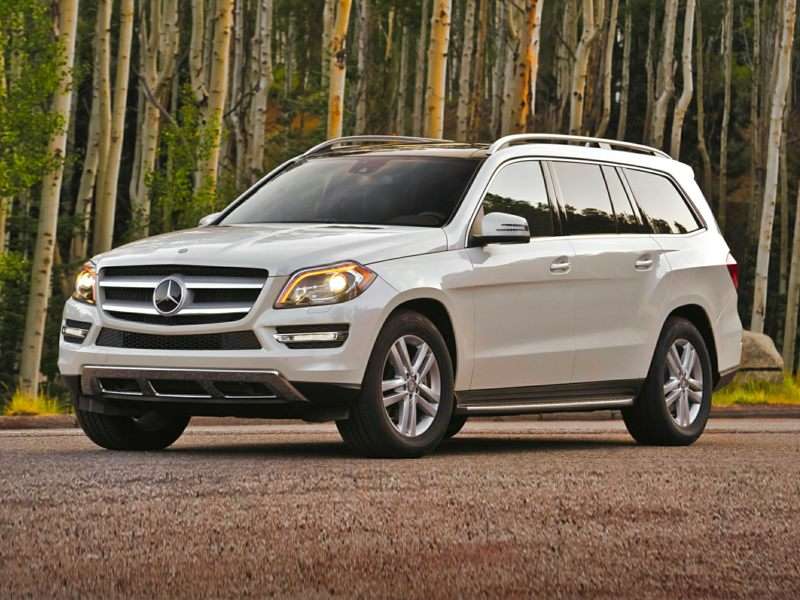 Photo by Mercedes-Benz
Hatchback – 2016 BMW 5 Series Gran Turismo
All the goodness of BMW's 5 Series, with the ability to carry more cargo makes the BMW 5 Series Gran Turismo our pick for the nicest hatchback. Granted, it might be a bit on the ungainly side in terms of its styling, but as hatchbacks go, few offer the utility or versatility of the BMW. Take the dual-function liftgate, for example; it opens completely like a traditional hatch, but it also open only at the rear like a conventional trunk.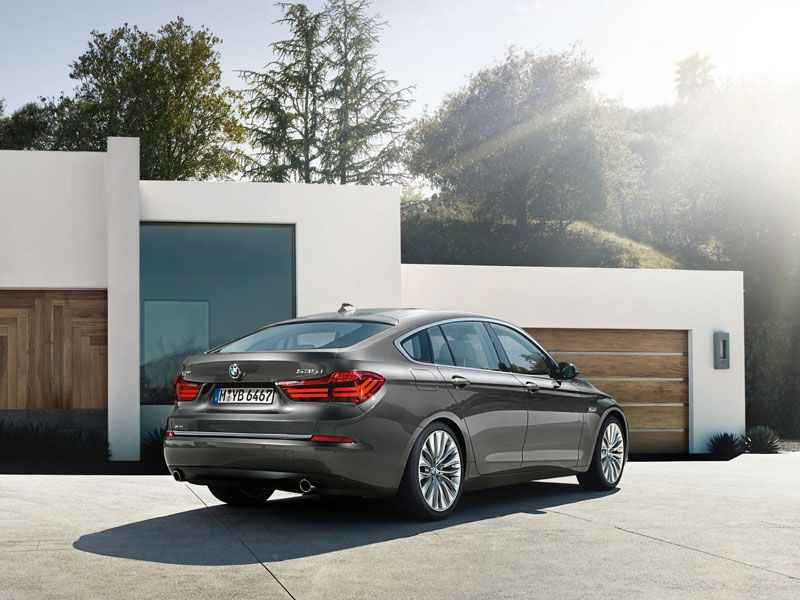 Photo by BMW
Hybrid/Electric – 2016 Porsche Panamera S E-Hybrid
For years, if you said the word "hybrid" in reference to an automobile, one very popular Toyota product was first to mind. While that car is still the preeminent model in the category, choices have expanded. Once you get past the lavish interior of the Panamera S E-Hybrid, once you get over the fact it is in fact a luxury car of the first order, once you get over its significant price tag, one is still left with the fact the car goes like a proper Porsche should.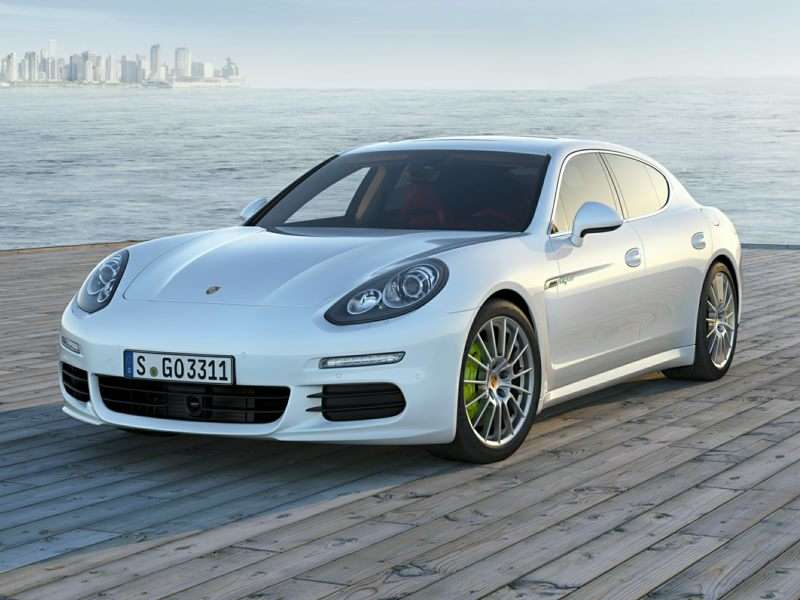 Minivan – 2016 Honda Odyssey
While Honda can't lay claim to having invented the minivan, the company definitely perfected it. Unanimously agreed upon by those in the know to be the best minivan offering of 2016, the Honda Odyssey dominates the category. Exceptional build quality, spaciousness, quietness, comfortable seating, versatility, and remarkable utility are the leading attributes of the Honda minivan. On the road, its smooth engine and comparatively agile handling make it a pleasure to drive, and when it comes to features, the Odyssey can be configured to rival many luxury cars.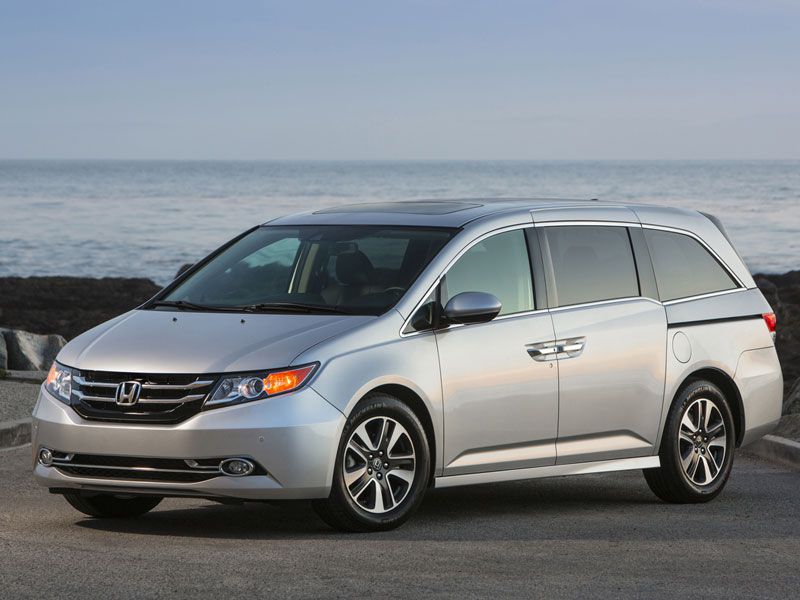 Photo by Honda
Sedan – 2016 Bentley Mulsanne
Anyone who has ever seen a Bentley Mulsanne up close will have no reason to question our decision to name Bentley's flagship the nicest sedan. The speed and handling of the Mulsanne are perfectly balanced by the elegant appointments one finds both outside and within the confines of the illustrious sedan. Performance and pleasure are equally represented. And, if you're lucky, you might see one of these magnificent motorcars on the road somewhere in your lifetime. This is how exclusive the Bentley Mulsanne is, and why it's our nicest sedan pick.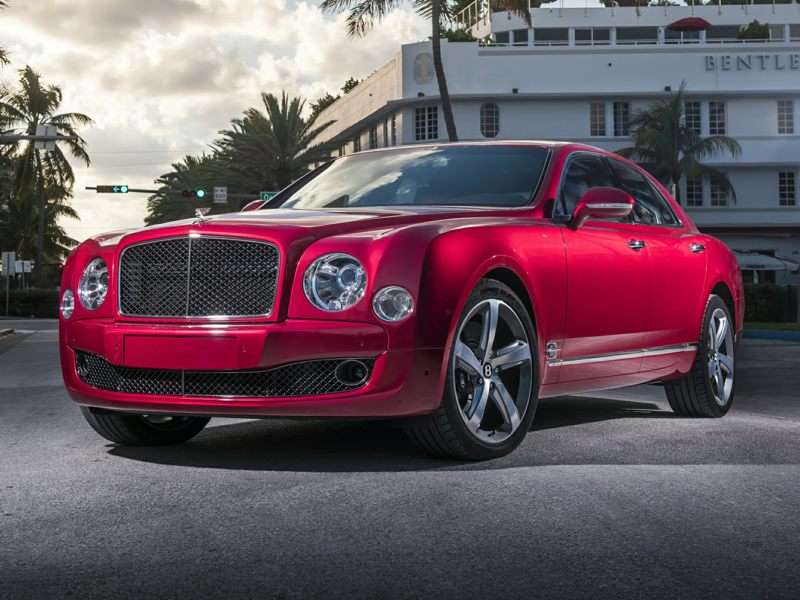 Photo by Bentley Media
SUV/Crossover – 2016 Land Rover Range Rover
The Range Rover was specifically developed to be the nicest, most capable SUV the world has ever known. We're talking the ability to go absolutely anywhere a 4-wheeled conveyance can travel, while surrounding you with hedonistically luxurious appointments and leading edge technology. Readily accomplishing all of the above, the Range Rover's palatial appointments are juxtaposed against its rugged durability in an almost surreal fashion. If there is anywhere on earth a Range Rover won't take you, odds are it's someplace human beings are incapable of surviving without life supporting equipment.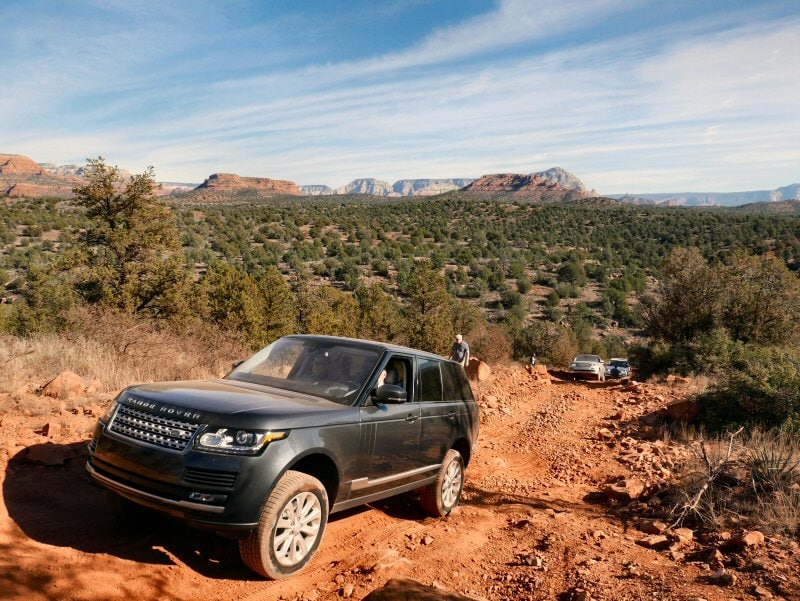 Truck – 2016 Ram 1500 Laramie
The mission of the pickup truck has changed—significantly. Today's pickup truck is expected to haul whatever you decide to put in it, go anywhere you decide to go, get as dirty as you can possibly get it, then get hosed off and turn into a comfortable mode of transportation. Without question the one best suited for all of this is the RAM 1500 Laramie. It's got the durability to handle the hauling, and more than enough luxuriance to go balling. What's more, it's quiet, smooth, handsome, and bristling with appointments.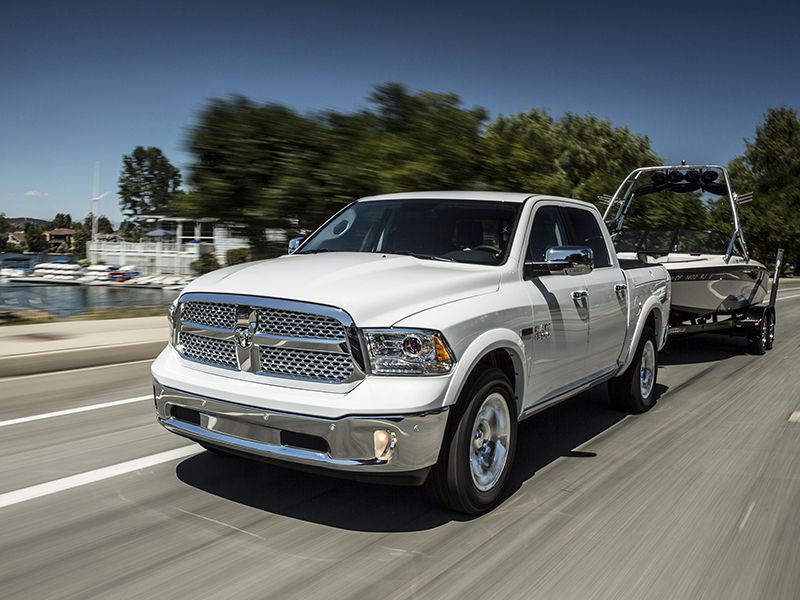 Photo by FCA Media
Wagon – 2016 Mercedes-Benz E-Class
The E-Class wagon is a 7-seat version of Mercedes-Benz' midsize luxury sedan, offering a couple different engine choices and all of the brand's upscale features. And despite being one of the most high-end wagons on the market, the E-Class is reasonably affordable and downright practical, with plenty of space and plenty of safety features. Benz tends to stand by the station wagon even during times it falls out of favor, and the E-Class is a solid example of the brand's dedication to the cause.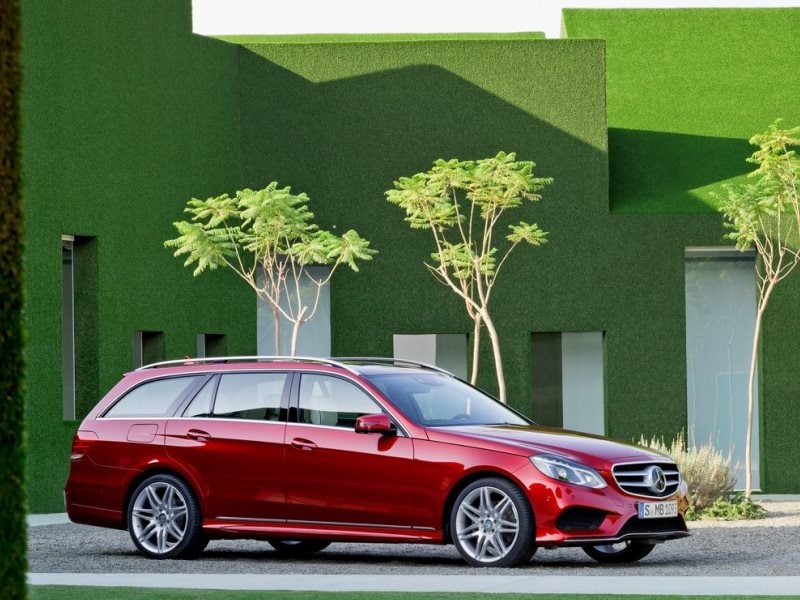 Photo by Mercedes-Benz Media