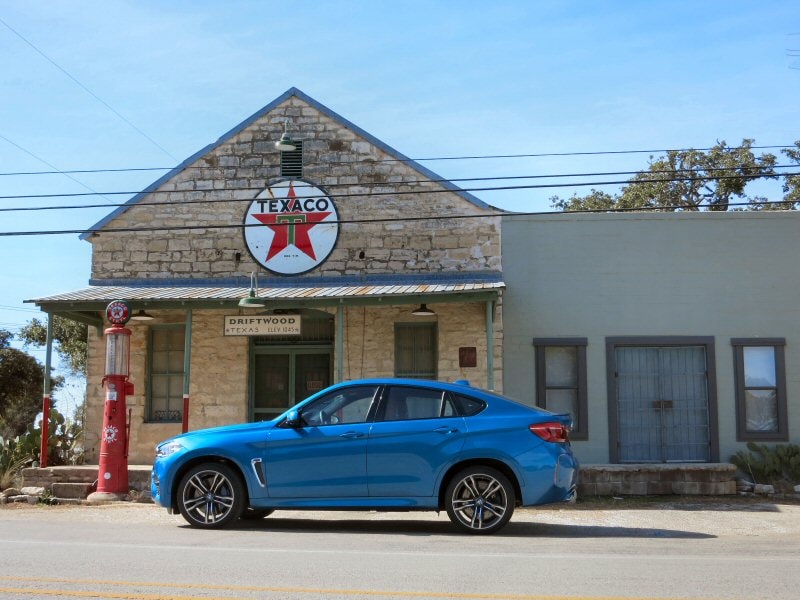 2015 BMW X6 M ・ Photo by Benjamin Hunting
OK, so you've decided you want a new SUV. However, you're still feeling the need to express your individuality. You want to stand out, you want people to sit up and take notice. You've something to say and you want it said through your choice of automobile. Or, maybe you're losing it and having trouble finding your ride in the parking lot, so you want something few other people have to minimize your stumbling around pressing the unlock button on your remote hoping to see a set of lights blink and free you from purgatory uh, the Costco parking lot. If any of the above hit home, you're looking for one of the best unique SUVs of 2016. We guarantee, if you go with one of the models on this list, you'll see very few other people driving a car like yours. Well, all except one.
BMW X6 M
Some say it's the answer to a question nobody asked. These are usually people who have never had a unique notion in their lives. BMW's X6 holds no appeal for people who think inside the box. On the other hand, if you're the sort of person who asks why not—when everyone else is asking why—BMWs X6 was built for you. If you want to positively decimate the collective groupthink of those boring people, go with the 2016 BMW X6 M. You'll flaunt an outrageously powerful 567 horsepower engine good for 553 ft-lbs of torque under their turned up noses. The 4.4-liter twin–turbocharged V8-powered BMW X6 M will leave every mouth agape in your wake. A truly exceptional driver's automobile, an eight-speed automatic transmission feeds all four wheels. Pricing starts at $102,200.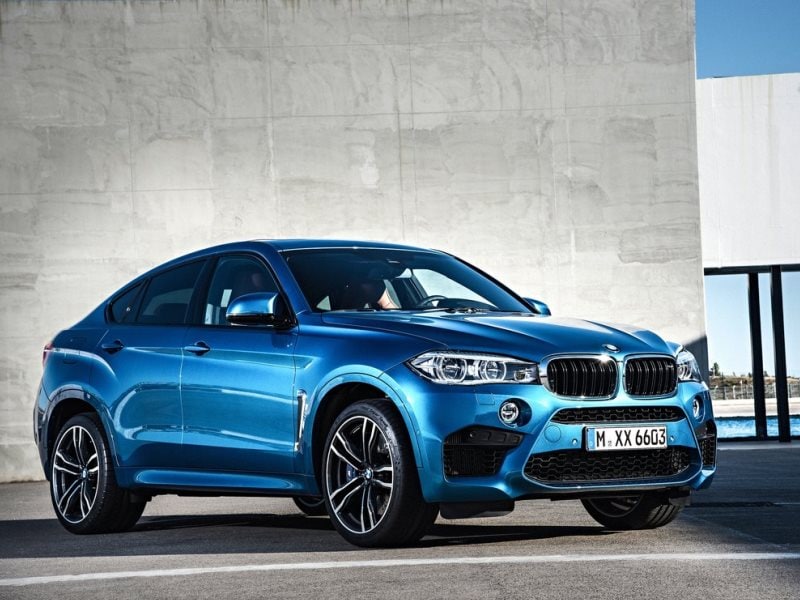 Photo by BMW
Buick Encore
Among the best unique SUVs of 2016, Buick's Encore is the smallest Buick model ever offered, and it's the smallest luxury crossover suv you'll find out there today. The Buick is so small its size will surprise you the first time you see it in person. Much smaller than it looks in photographs, we're talking MINI Countryman, FIAT 500L, Nissan Juke small—but jam-packed with features. Standard equipment includes a touchscreen, smartphone app integration, Bluetooth, and a rearview camera. The top model brings rain-sensing wipers, forward collision warning, lane departure warning, and front and rear parking sensor arrays. Power comes from a 138-horsepower, 1.4-liter turbocharged four rated at 148 ft-lbs of torque. A six-speed automatic feeds either the front, or all four wheels if you get all-wheel drive. Pricing starts at $24,065.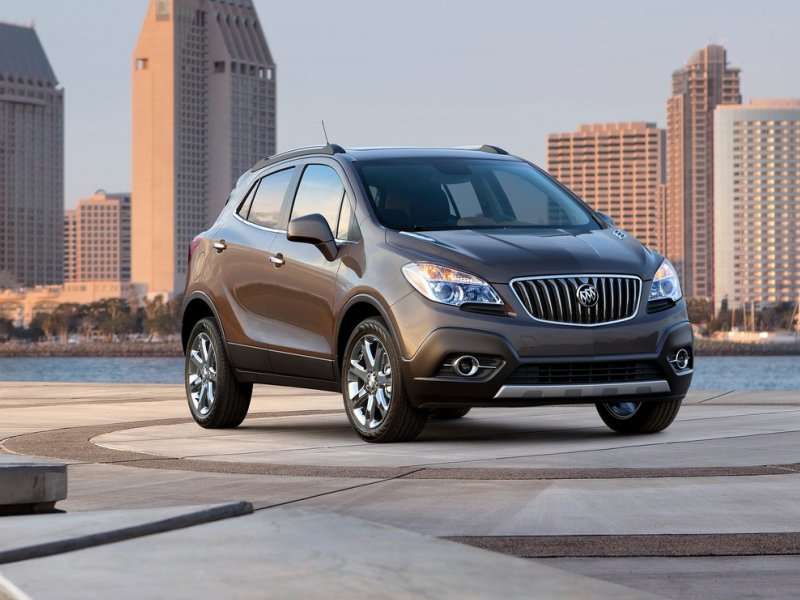 Nissan Juke NISMO RS
Nissan Juke's distinctive appearance automatically affords it a place on this list of the best unique SUVs for 2016. However, there's a version of the Juke even more unique than the base model. Yes, we're talking about the exceptional Nissan Juke NISMO RS. You're more likely to see Donald Trump quit being, well, Donald Trump, than you are to see two NISMO RS Jukes in one day. The gregarious little Nissan's 2015 facelift reworked the grille, lighting, and rear fascia while its sporty dynamics remained intact. With 215-horsepower and 210 ft-lbs of torque in such a small package, it's plenty quick too. Transmission choices are a CVT or a six-speed manual. You can also choose between front- and all-wheel drive. NISMO Juke RS pricing starts at $28,020.
Photo by Nissan USA
Mercedes-Benz G-Class
Yeah, we know it's been around so long Jesus drove one out of Jerusalem, but it's still a pretty rare sighting, and this only partially qualifies it as one of the best unique SUVs for 2016. One of the toughest vehicles ever made, the Mercedes-Benz Gelandewagen (as it was originally known) is straight-up old school. Power comes from a 5.5-liter V8 with 382 horsepower and 391 ft-lbs of torque. The AMG-powered G63 is fitted with a twin-turbocharged version of the 5.5-liter, good for 536 horsepower and 560 ft-lbs of torque. The seven-speed automatic transmission feeds a full-time four-wheel-drive system with a low-range transfer case, a limited-slip rear differential, and locking front, center, and rear differentials. Both G-Class models will tow up to 7,000 pounds. G550 pricing starts at $115,400.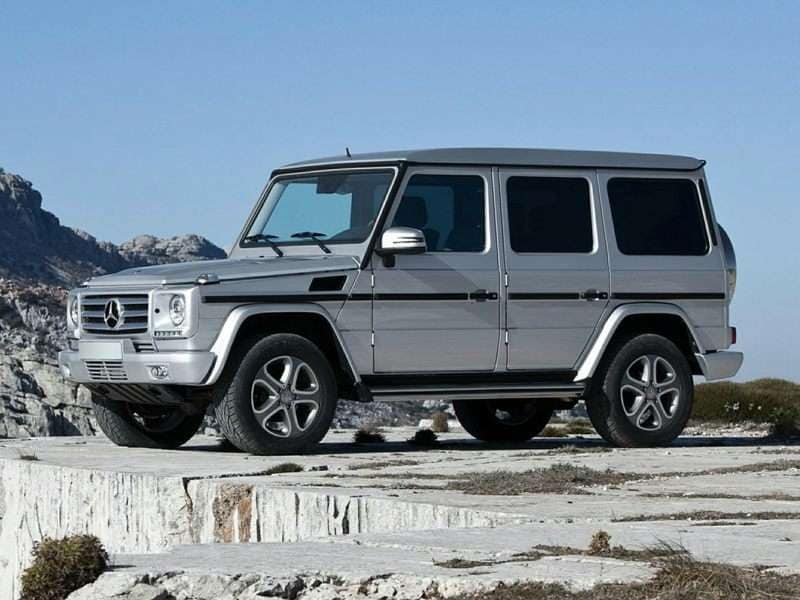 Photo by Mercedes-Benz
Infiniti QX70
When it was introduced as the Infiniti FX back in 2002, the model saw a remarkable degree of success. But lately, it isn't selling so well—probably because the people who wanted one got one and were done. Here's the thing though, this is one amazing SUV to drive. So much so, when it was introduced Infiniti tagged it the "Bionic Cheetah" and nobody gave them any crap about it. The Infiniti QX70 shares its platform with the Nissan 370Z and the Infiniti Q60. Easily one of the sportiest crossover SUVs out there, the QX70 is exceptionally agile, making it one of the most fun to drive models in the segment. The Infiniti's 3.7-liter V6 makes 325 horsepower and 276 ft-lbs of torque. A six-speed automatic routes power to either the rear wheels or (optionally) all four. Pricing starts at $45,850.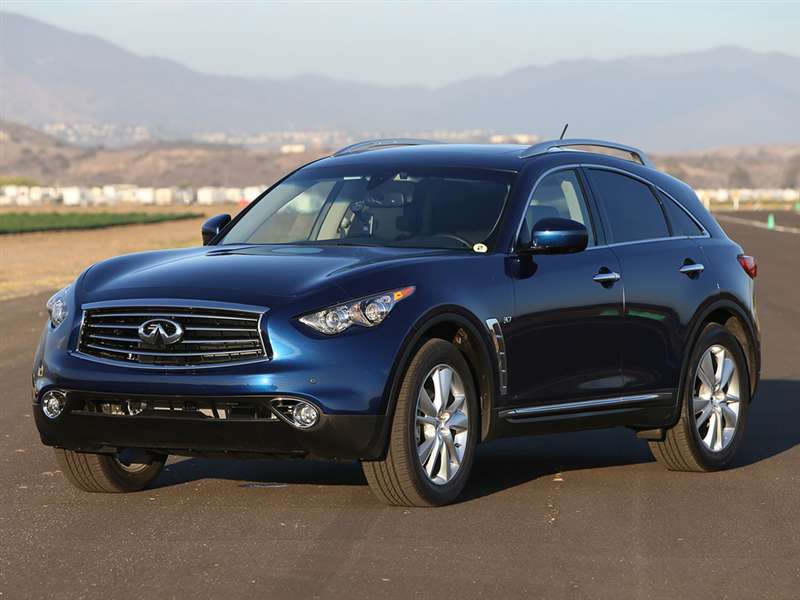 Photo by Infiniti
Land Rover Range Rover Evoque
When the Land Rover Range Rover Evoque was introduced, we would've been very surprised to hear we'd be including it on a list of this nature because of its rarity. Yes, it's shape and size definitely qualify the littlest Range Rover for a spot on the list of the best unique SUVs of 2016, but we really thought the sleek Land Rover product would experience more sales success than it has—particularly the outré two-door version. Land Rover has instituted a number of upgrades for the 2016 model year. These include full-leather upholstery and revised graphics for the infotainment systems, along with optional LED headlights, a handsfree liftgate, and lane keeping assist. A 240-horsepower 2.0-liter four with 250 ft-lbs of torque makes it go. A nine-speed automatic transmission and all-wheel drive are standard. Pricing starts at $41,475.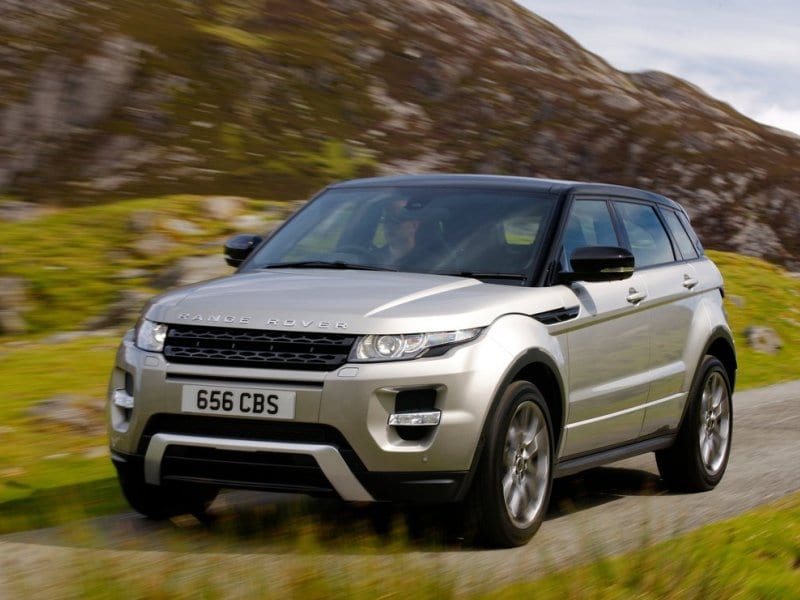 Jeep Renegade
Bound to shift the market for compact sport utility vehicles, Jeep's Renegade is stylish, comfortable on pavement, and fully capable offroad (when properly equipped). In other words, the Renegade is both rugged and cute. One of the best unique SUVs of 2016, when it catches on, it will become a mainstream darling. If you're looking to stand out, it might be good to be an early adopter on this one. Power comes from either a 160-horsepower turbocharged 1.4-liter four-cylinder, or a 184-horsepower 2.4-liter four. The 1.4-liter engine uses a six-speed automatic, while the 2.4 gets a nine-speed. To make Renegade work with Jeep-like prowess off road, the engineers did a Trailhawk package to ensure the legendary Jeep go anywhere capability is supported. Pricing starts at $17,995.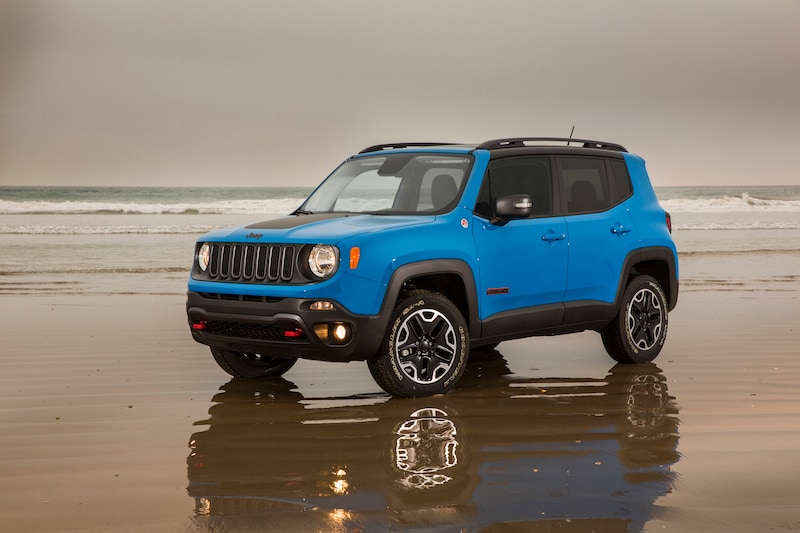 Photo by Jeep
Jeep Wrangler
We have a special place in our hearts for the decidedly retro Jeep Wrangler. In many ways, it's kind of ironic the iconic Jeep fits on a list of the most unique SUVs for 2016. The first American SUV, Jeep Wrangler's pedigree goes all the way back to the 1940s when it was developed for the U.S. military for WWII. Standard features include cruise control, front and rear tow hooks, foglights, and a removable top. Power comes from a 3.6-liter V6 with 285 horsepower and 260 ft-lbs of torque. A six-speed manual transmission is standard; a five-speed automatic can be had as an option. A variety of four-wheel drive choices include short gearing configurations with upgraded transfer cases, and an extra-low gear ratio for rock crawling. Wrangler pricing starts at $22,695.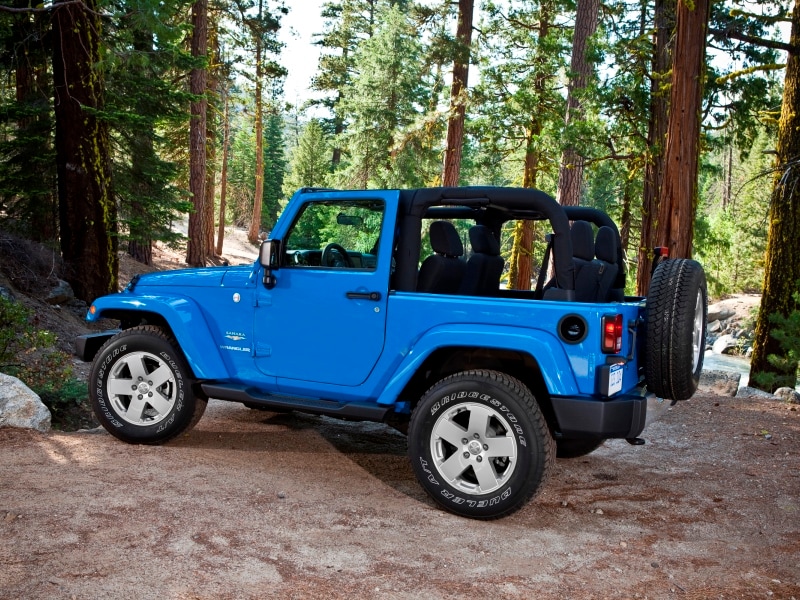 Photo by Jeep
Porsche Macan Turbo
If you're feeling the need for speed in one of the best unique SUVs for 2016 we've got you covered. Porsche quotes a zero to 60 of 4.4 seconds for the Macan Turbo when equipped with the Sport Chrono package. (It's 4.6 seconds without it). This makes the Macan Turbo one of the quickest accelerating crossover sport utility vehicles money can buy. (And, the quickest compact crossover SUV–period.) All of this quickness is provided courtesy of a twin-turbocharged 3.6-liter V6 capable of producing 400 horsepower and 406 ft-lbs of torque. Porsche's seven-speed Doppelkupplung (PDK) dual-clutch automated manual transmission routes power to all four wheels. An active suspension system gives the Macan the handling traits one expects from a Porsche-badged automobile, while also preserving its comfortable ride quality. Pricing starts at $73,900.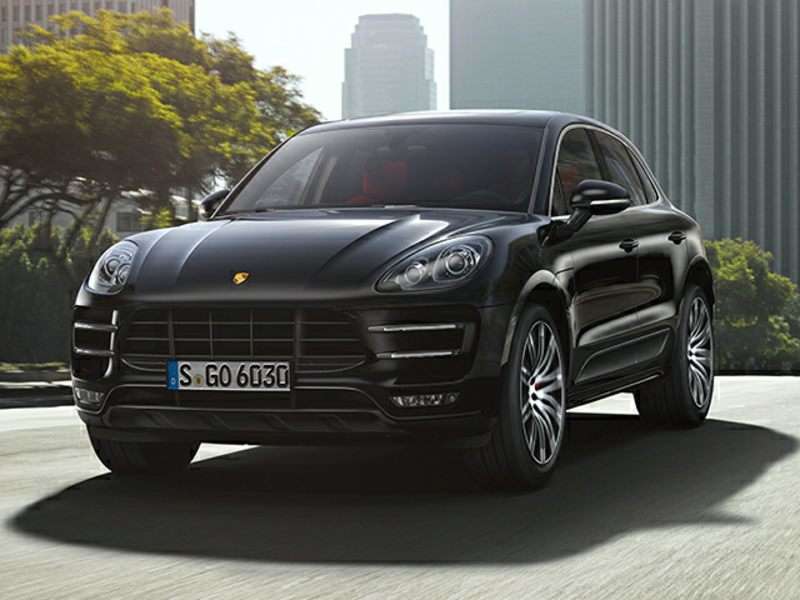 Photo by Porsche Cars North America
Subaru XV Crosstrek Hybrid
For the most part, every other vehicle on this list of the best unique SUVs for 2016 is here in part because of its relative rarity. However, the Subaru XV Crosstrek is a best seller and yet it remains singularly unique. Why? Well, aside from the fact all Subaru models are uber-quirky, uh unique, it's one of but two reasonably priced crossover SUVs on this list with true off-road capability. It's also the only hybrid on the list. Subaru's first mainstream mass-produced hybrid powertrain is comprised of a 2.0-liter horizontally opposed four-cylinder engine and an electric motor producing a total system output of 160 horsepower and 163 ft-lbs of torque. A continuously variable transmission feeds all four wheels. Another plus—the XV Crosstrek Hybrid is more powerful and returns better fuel economy than the standard model. Pricing starts at $25,995.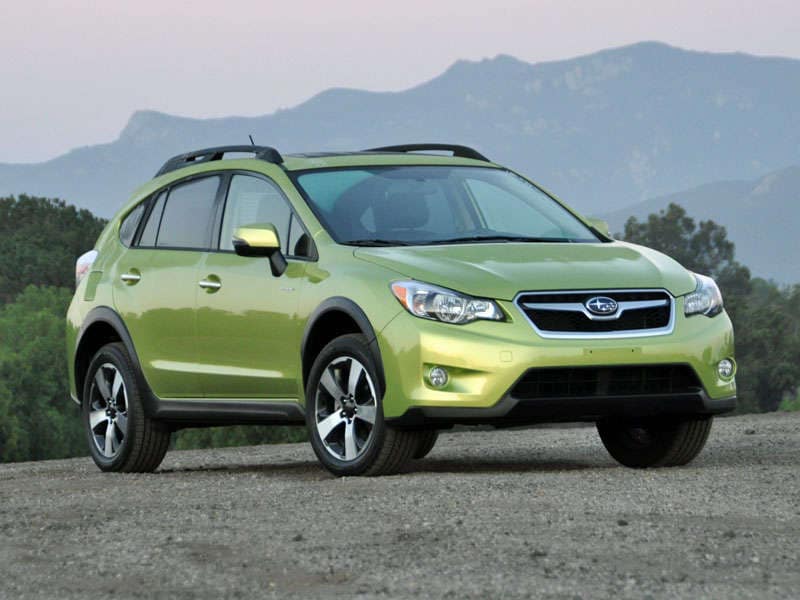 Photo by Christian Wardlaw