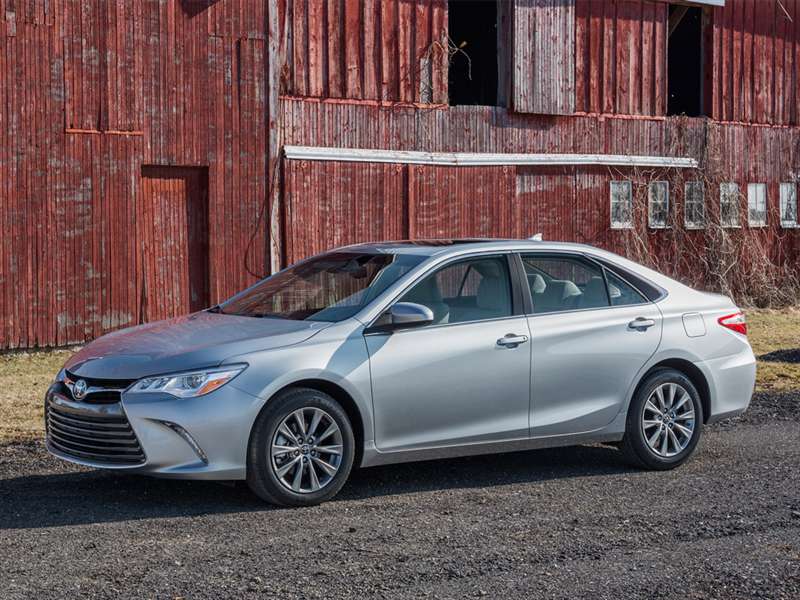 2015 Toyota Camry Hybrid
While considering candidates for this list of the best mid-size 4-cylinder sedans, we noted that with the steadily escalating corporate average fuel economy requirements, we're now seeing 4-cylinder engines in just about everything these days. Happily, advances in fuel delivery, valve timing, and turbocharging have created a class of 4-cylinder engines with horsepower and torque numbers formerly found only in V6 (and even V8) engines. Thus, today's best 4-cylinder medium-size sedans offer the power of larger engines, with 4-cylinder fuel economy.
Acura TLX 2.4
The Acura TLX mid-size 4-cylinder 4-door is a new offering for the 2015 model year. It replaces the TL and the TSX in Acura's lineup. As we've come to expect from Acura, the TLX delivers crisp handling, a commendable degree of luxury and tech, along with a sophisticated engine. The 2.4-liter engine makes 206 horsepower and 182 ft-lbs of torque. Offered with front-drive only, the transmission is an eight-speed automated manual. Pricing starts at $31,445.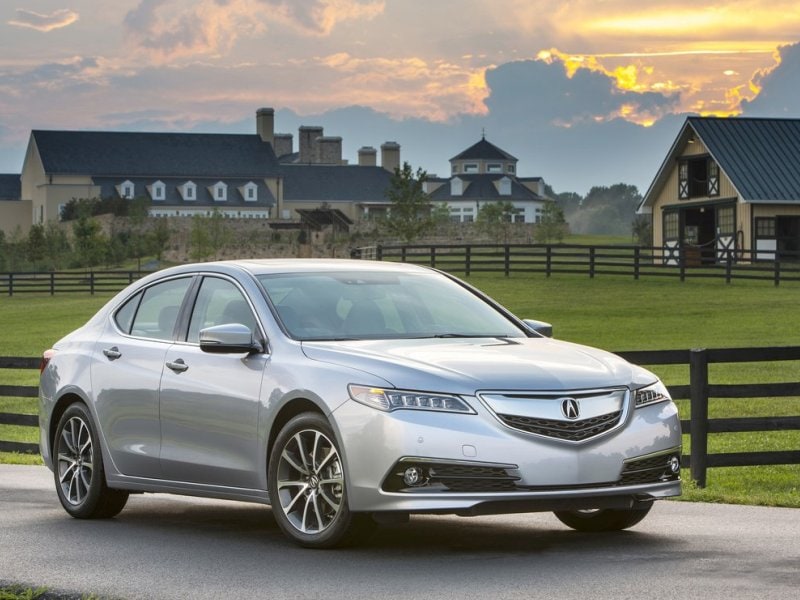 Audi A6 2.0T
One of our favorite 4-cylinder mid-size sedans, Audi's A6 boasts a handsome exterior, world-class fit and finish, and a sumptuous interior treatment—bristling with cutting edge tech. For 2016, it's getting a mild styling refresh, upgraded engines, and new infotainment system graphics. The revised 2.0-liter turbocharged engine will make 252 horsepower and 273 ft-lbs of torque. It'll feed the front wheels through a continuously variable transmission. All-wheel drive will be offered too, with an eight-speed automatic transmission. Pricing starts at $46,200.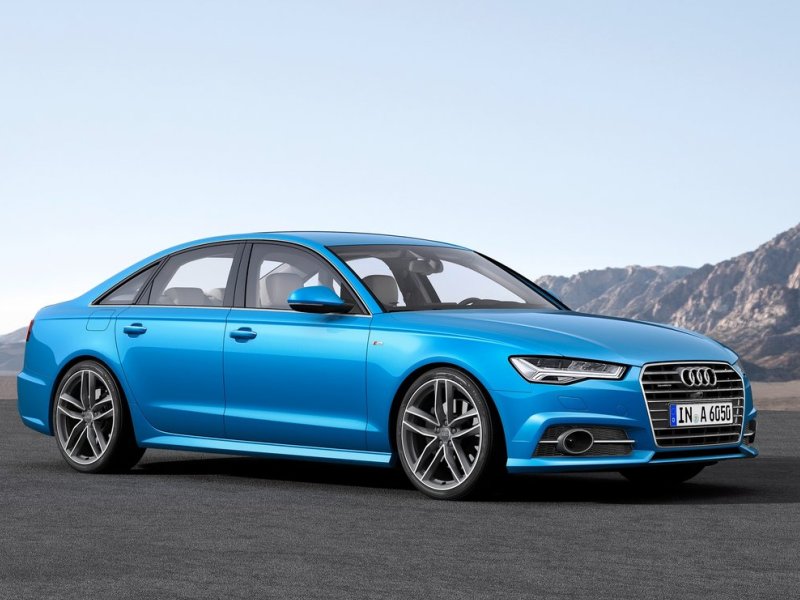 BMW 528i
Arguably the best mid-size 4-cylinder sedan in the world, the BMW 528i enjoys 240 horsepower and 260 ft-lbs of torque from one of the smoothest 4-cylinder engines we've ever encountered. An eight-speed automatic transmission feeds the rear wheels. In addition to the legendary BMW road-holding, the 528i offers a nicely understated (yet quite luxurious) interior treatment, handsome styling, and the undeniable cachet of the blue and white roundel badging. Pricing starts at $49,950.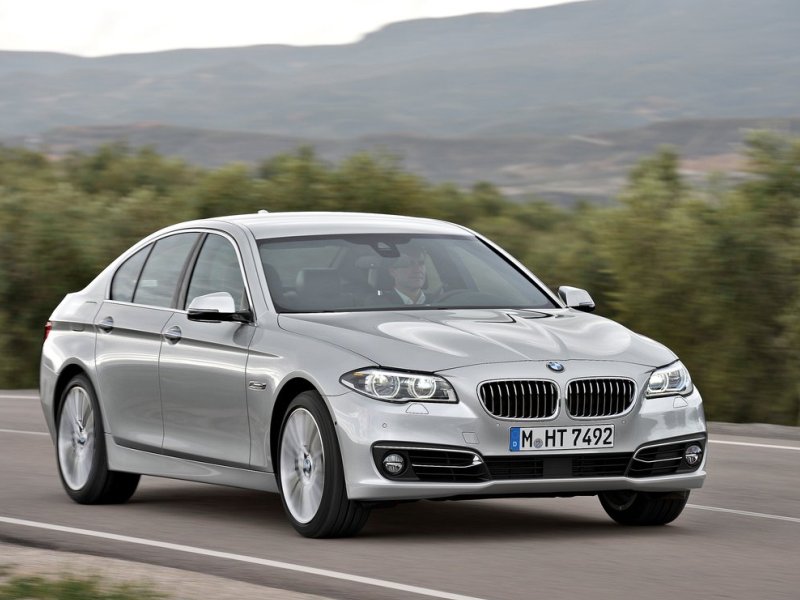 Buick Regal
The comely Buick Regal has excellent road manners, great fuel economy, and a well-curated feature set. The interior features ice-blue instrument lighting and the accommodations you expect in the entry luxury category. Regal also ranks among the best in crash testing. The 259-horsepower 2.0-liter turbo makes 295 ft-lbs of torque. It's offered with front drive or all-wheel drive, as well as a six-speed manual (front-drive only) or a six-speed automatic transmission. There is also a 182-horsepower 2.4-liter mild hybrid with 172 ft-lbs of torque and a six-speed automatic. Pricing starts at $29,990.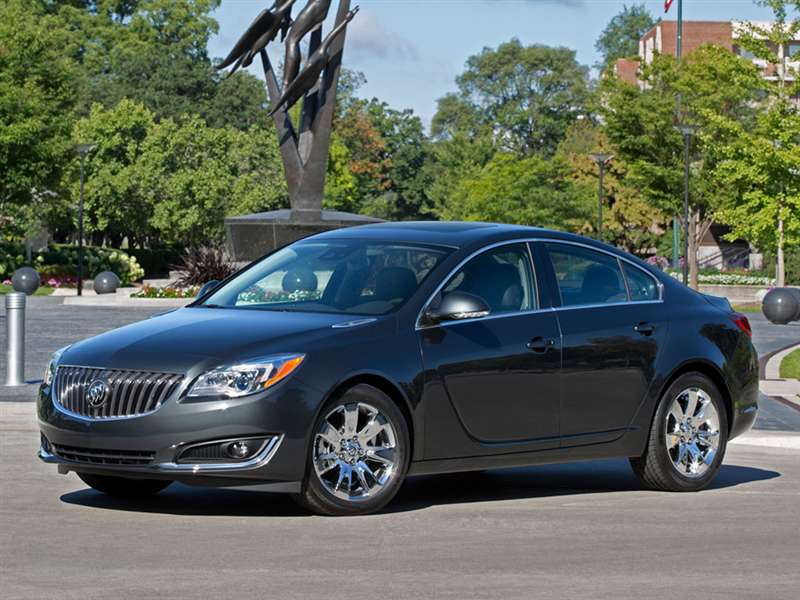 Cadillac CTS
Another favorite in the 4-cylinder mid-size sedan category, the game changing Cadillac CTS was recently refreshed with a new grille, a redesigned badge, and perpendicular self-parking. We're talking Cadillac sports sedan here, so its luxury quotient and performance potential are unquestionable. The turbocharged 2.0-liter makes 270 horsepower and 295 ft-lbs of torque. Offered with both rear- and all-wheel drive, the mid-size 4-cylinder passenger car gets a six-speed automatic transmission. Pricing starts at $43,345.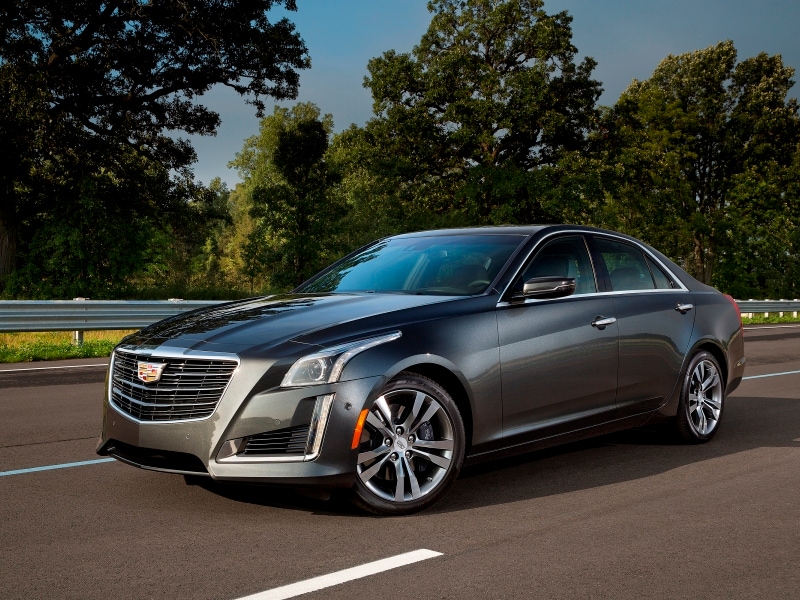 Chevrolet Malibu
If you're shopping in this category, you really ought to take a closer look at the Malibu before you settle for one of the more obvious choices. It's comfortable, good looking, wonderfully outfitted, and has proven itself reliable. The mid-size Chevrolet Malibu family sedan actually offers a choice of two 4-cylinder engines. The 2.5-liter makes 196 horsepower and 191 ft-lbs of torque. The 2.0-liter turbo makes 259 horsepower and 205 ft-lbs of torque. Both use six-speed automatic transmissions to feed the front wheels. Pricing starts at $22,465.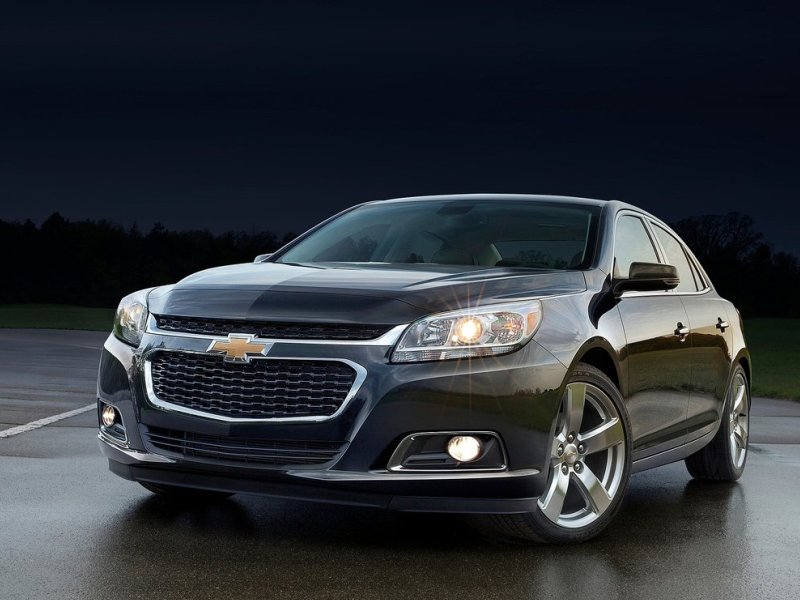 Chrysler 200
All new for the 2015 model year, the Chrysler 200 is radically different from its predecessor. The sharp looking mid-size 4-door practically glows with modernity. Perfectly sized for a growing family, the all-new interior features a highly responsive touchscreen interface, excellent fit, finish, and materials choices, as well as the best in contemporary safety features. The engine is a 184-horsepower 2.4-liter with 173 ft-lbs of torque. A nine-speed automatic transmission and front-wheel drive are standard. Pricing starts at $21,895.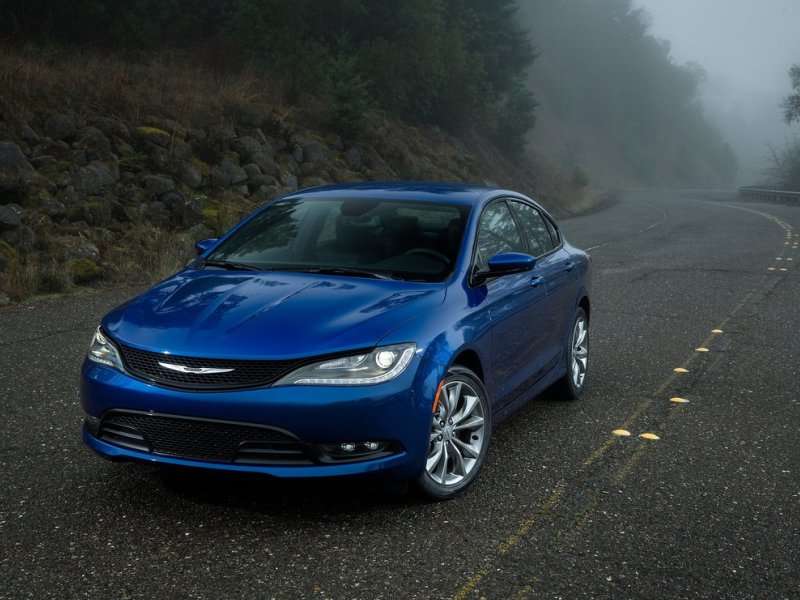 Ford Fusion
Ford's Fusion has emerged as one of the stars of the mid-size family sedan segment. Yes, it's good-looking and that's certainly contributed to its success, but the other part of it is the way Ford has equipped the Fusion to near luxury status. Features like voice control, self-parking, and smart cruise control, are standouts in this category. Further, Fusion is offered with no less than three four-cylinder engine choices, as well as hybrid and plug-in hybrid powertrains. Power ranges from 175 horsepower to 240. A six-speed transmission and front-drive are standard. All-wheel drive is offered as an option. Pricing starts at $22,110.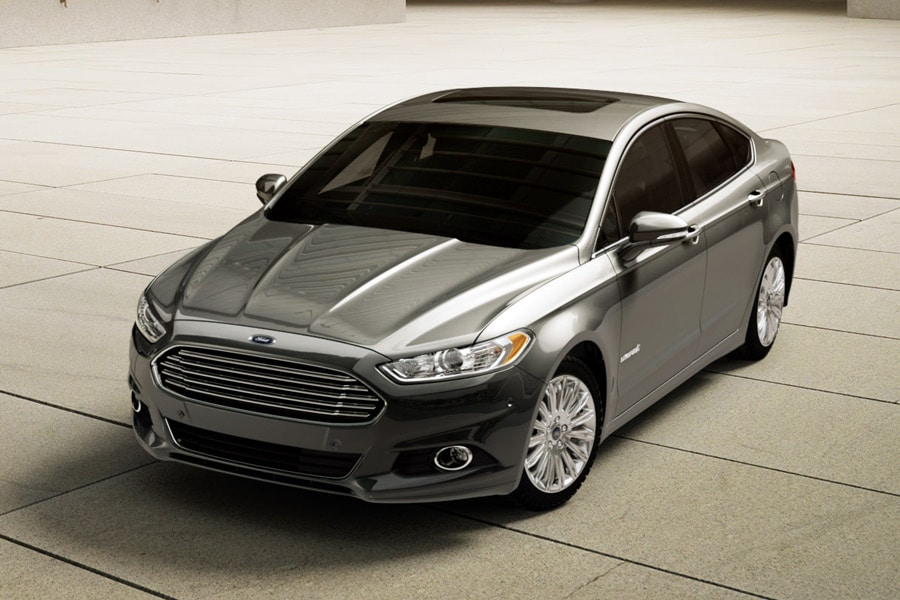 Honda Accord
One of the leaders in the mid-size sedan category for the past 30 years, Honda's Accord garners tremendous accolades—all of which are richly deserved. Beautifully engineered, the smooth and efficient Accord has a spacious interior rife with high-quality furnishings. Further, the Honda's engines make good power, it handles well, and the Accord's reliability is legendary. The 2.4-liter inline 4-cylinder makes 185 horsepower and 181 ft-lbs of torque in standard trim. In sport trim, it makes 189 horsepower and 182 ft-lbs. A continuously variable transmission feeds the front wheels. Honda also offers Accord with hybrid and plug-in hybrid powertrains. Pricing starts at $24,665.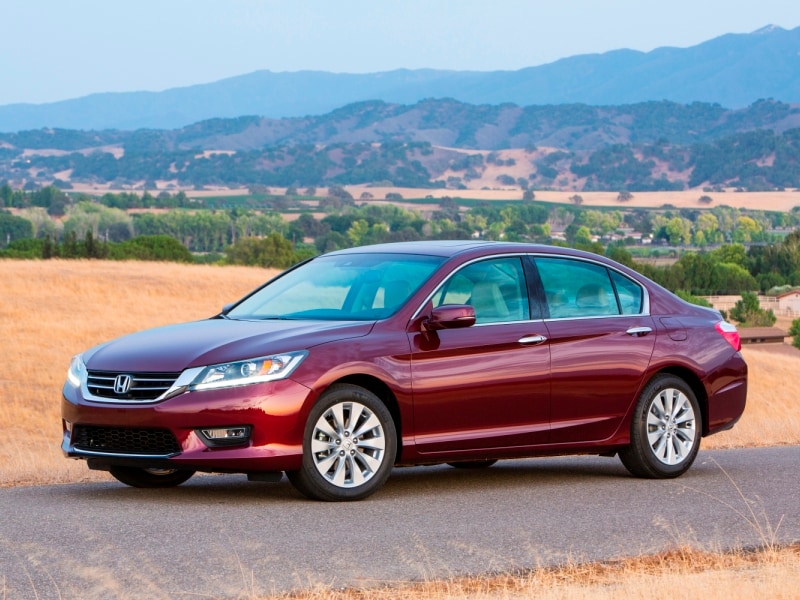 Photo by Honda
Hyundai Sonata
The 4-door medium sized family sedan with the strong reputation for value got facelifted for the 2015 model year. Already good looking, it's now more handsome than before, roomier, and even more competitive. Further, the Hyundai Sonata's penchant for value is enhanced with even more available equipment. Power comes from a trio of 4-cylinder engines ranging in power from 177 to 245 horsepower. All use front-wheel drive. The new 1.6-liter "Eco" engine gets a seven-speed automatic transmission, all the rest get a six-speed. Sonata is offered with a hybrid powertrain too. Pricing starts at $21,170.