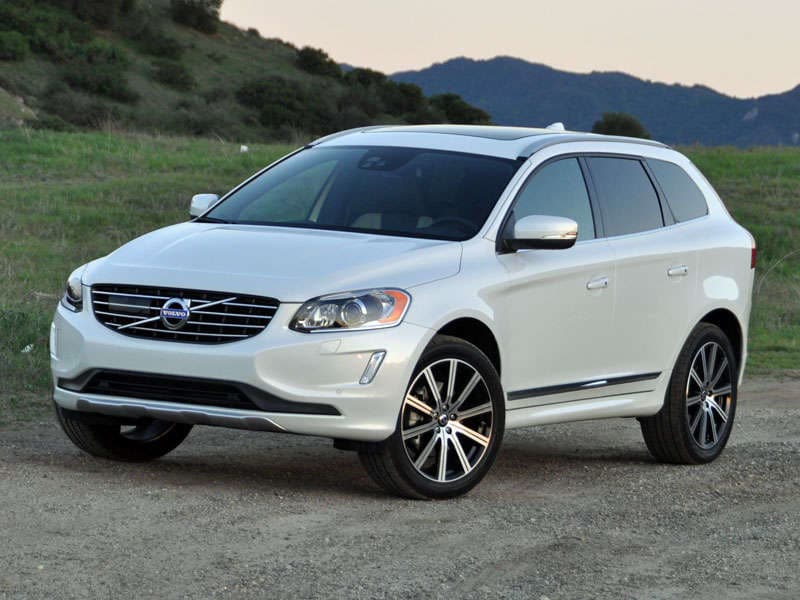 2015 Volvo XC60 T6 Drive-E Crystal White Pearl Safest Cars Best Cars for Surviving an Accident ・ Photo by Christian Wardlaw
The SUV category is so broad one can actually consider specific types of SUVs. Would you prefer a luxury SUV, a sporty SUV, an economical SUV—what's your pleasure? It goes on, and on, and on. We, of course, are thoroughly infatuated with all things performance oriented; so the sporty SUVs naturally capture our imagination. Interestingly, the best of them are fully the equal of sport sedans in terms of their cornering, braking, and acceleration potential. Still, there's more to sporty than simply being fast—sometimes a sporty attitude goes a long way too. What exactly do we mean by that?
Acura RDX
Updated for the 2016 model year, the sporty Acura RDX luxury crossover suv is a highly competent handler with strong acceleration and a thoroughly contemporary look. Key features include smart cruise control, lane keeping assist, and remote engine start. The 3.5-liter V6 engine has been upgraded to produce 279 horsepower and 252 ft-lbs of torque (up from 273/251). A six-speed automatic is standard, as is front-drive. All-wheel drive is an option. Pricing starts at $35,270.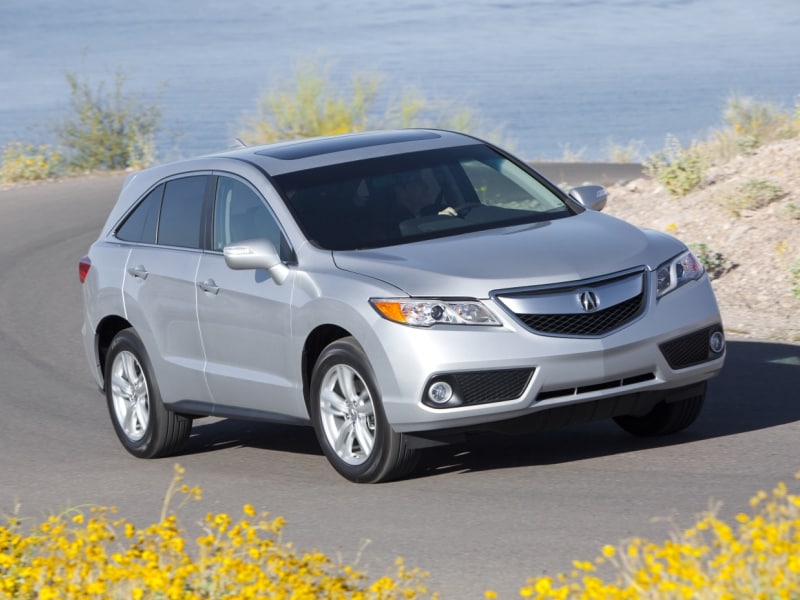 Audi SQ5
The Audi SQ5 is an outstanding high performance crossover and the very epitome of the term "sporty" SUV. Its supercharged 3.0-liter V6 makes 354 horsepower and 346 ft-lbs of torque. All-wheel drive and an eight-speed transmission complete the powertrain. Audi's engineering team reworked the suspension system to improve handling over the standard Q5 as well. Further, interior accommodations are every inch what you expect from Audi. Pricing starts at $52,700.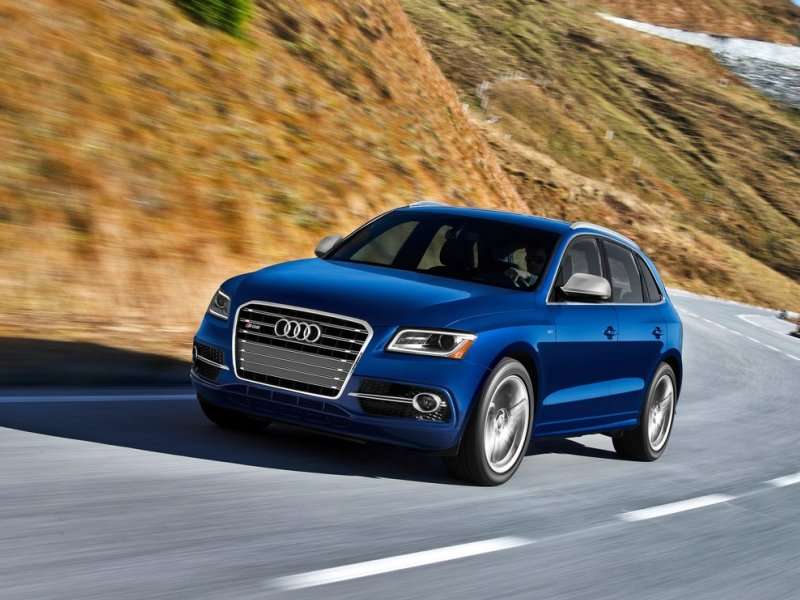 BMW X5M, X6M
When the BMW M Division was let loose on the current X5 and X6, they took full advantage of the opportunity to create the most powerful sporty SUVs ever offered by the storied manufacturer. With 567 horsepower and 553 ft-lbs of torque emanating from a 4.4-liter twin-turbocharged V8, plus an eight-speed automatic transmission with launch control feeding all four wheels, the BMW XM twins will scorch pretty much everything on the road. X5M starts at $98,700 while X6M starts at $102,100.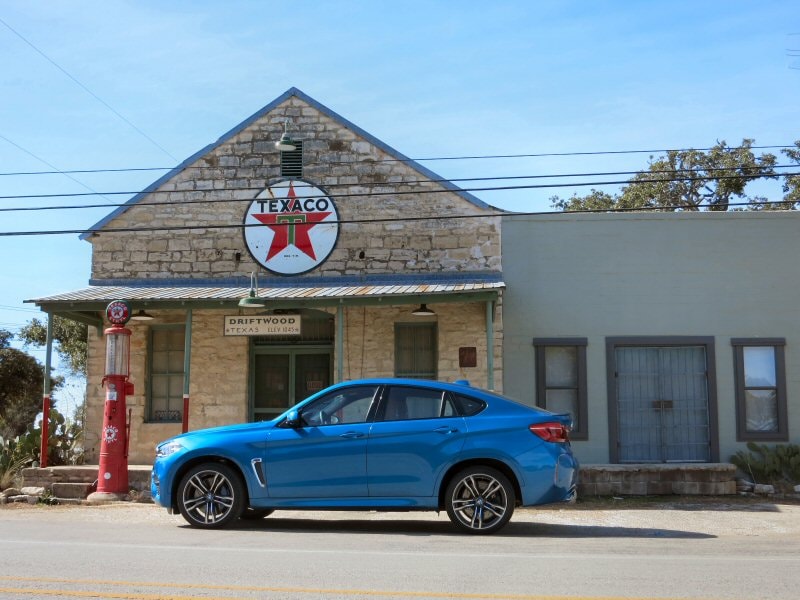 Photo by Benjamin Hunting
Cadillac SRX 3.6
Offering a nice blend of luxury and performance, the sporty Cadillac crossover suv is as plush as any Cadillac you've ever seen, as well as a full beneficiary of the performance oriented philosophy defining the company these days. The SRX's 3.6-liter V6 makes 308 horsepower and 265 ft-lbs of torque. A six-speed automatic feeds the front wheels—or all four if the all-wheel drive option is taken. Pricing starts at $37,605.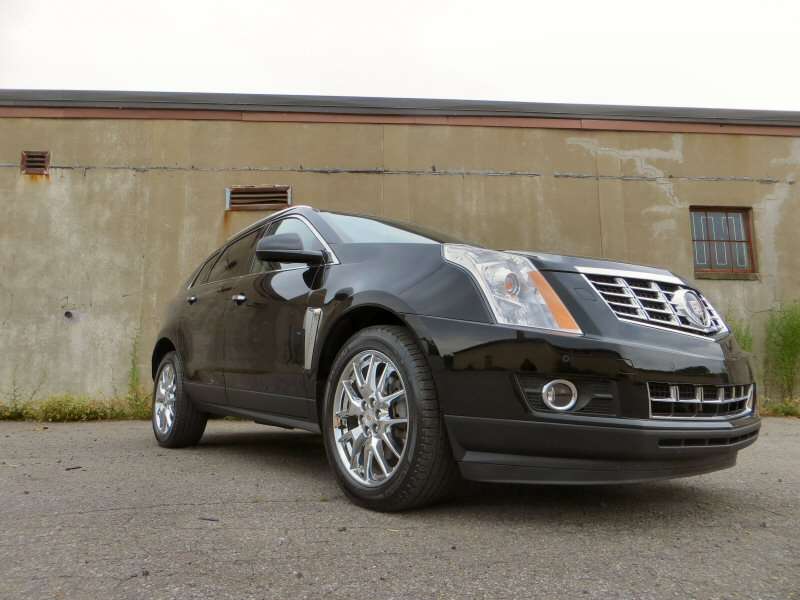 Photo by Benjamin Hunting
Ford Escape
The Ford Escape is lithe, agile, and athletic even. Further, it's good looking and packed to the gills with an abundance of modern tech features—including voice activated controls and the ability to park itself. For the best performance potential, go with the 240-horsepower 2.0-liter turbocharged four with 270 ft-lbs of torque. A six-speed automatic and front-drive are standard; all-wheel drive is optional. Pricing for the sporty Ford suv starts at $22,960.
Ford Explorer Sport
Credited with launching the SUV boom, the Ford Explorer can well be considered America's favorite SUV. Even better, the current Ford Explorer Sport is the largest and most luxurious version of the SUV the venerable brand has ever offered. Power comes from a 365-horsepower turbocharged V6 with 350 ft-lbs of torque. A six-speed automatic routes power to all four wheels. Pricing starts at $43,300.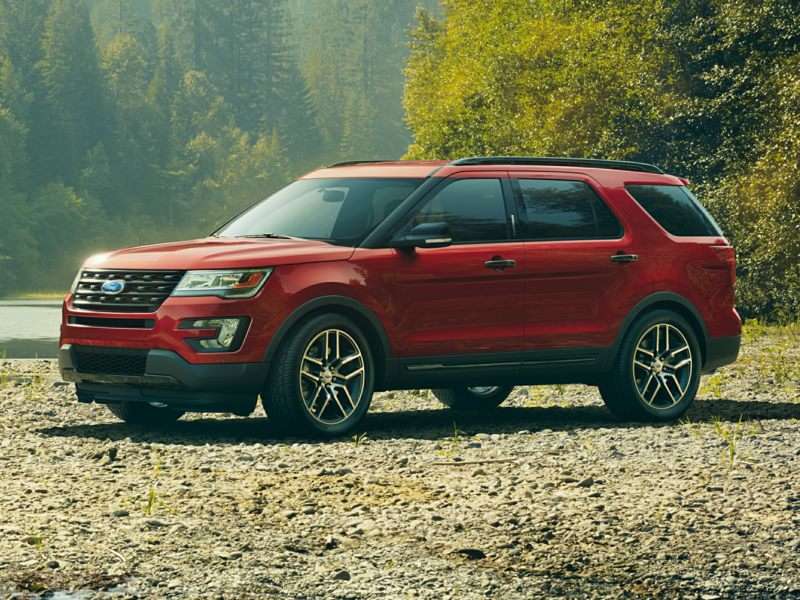 Infiniti QX70
Nicknamed the "Bionic Cheetah", the Infiniti QX70 shares its platform with the Nissan 370Z and the Infiniti Q60 sports models. One of the sportiest crossover SUVs out there, the QX70 is exceptionally agile, and one of the most fun to drive models in the segment. The Infiniti's 3.7-liter V6 makes 325 horsepower and 276 ft-lbs of torque. A six-speed automatic routes power to either the rear wheels or (optionally) all four. Pricing starts at $45,850.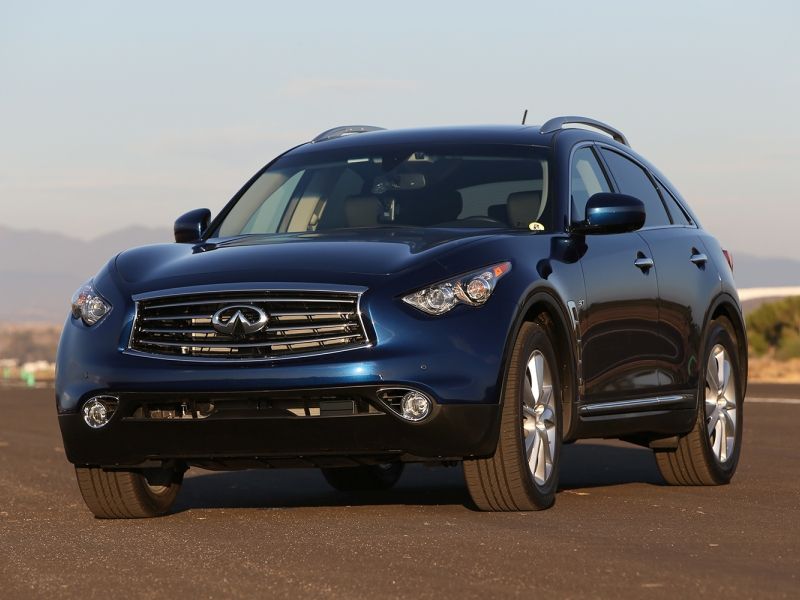 Photo by Infiniti
Jeep Grand Cherokee SRT
Lest you think the Europeans have a lock on the ultra high performance luxury SUV, good-ole' Jeep comes through with a pavement crinkling 475-horsepower 6.4-liter V8 pumping out 470 ft-lbs of torque. With an engine note makes everybody think NASCAR's come to town, this is one badass Jeep. It's also highly civilized—well, on the inside. The near opulent interior is just as luxurious as the GCSRT is fast. Pricing starts at $64,695.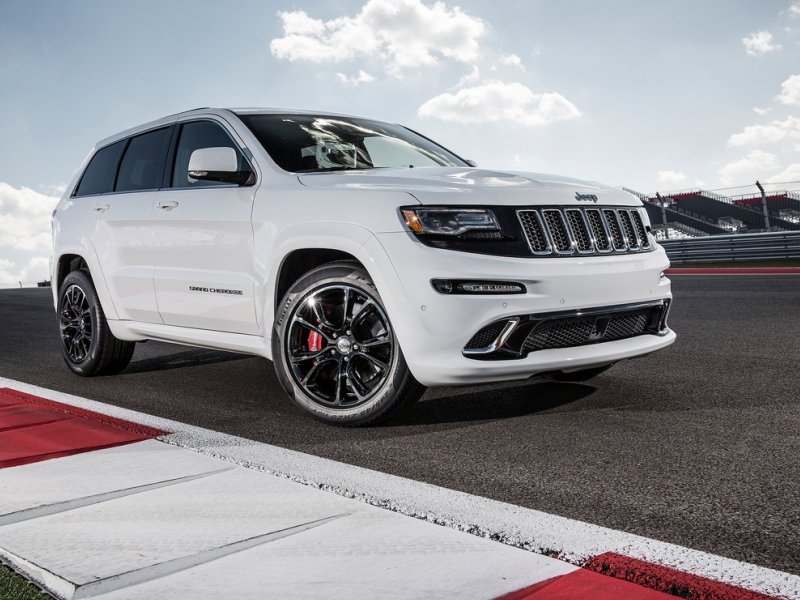 Land Rover Range Rover Sport SVR
For the 2015 model year, Land Rover introduced a completely reworked version of the high performance iteration of its highly regarded Range Rover; the all-new Range Rover Sport. Given the nomenclature, yes the Range Rover Sport is indeed a sporty SUV. However, residing at the top of the Range Rover Sport heap is the SVR, which is reputed to be the fastest, most agile Range Rover ever offered. Power comes from a supercharged 5.0-liter V8 good for 550 horsepower and 502 ft-lbs of torque. An eight-speed automatic transmission feeds power to all four wheels. Pricing starts at $110,475.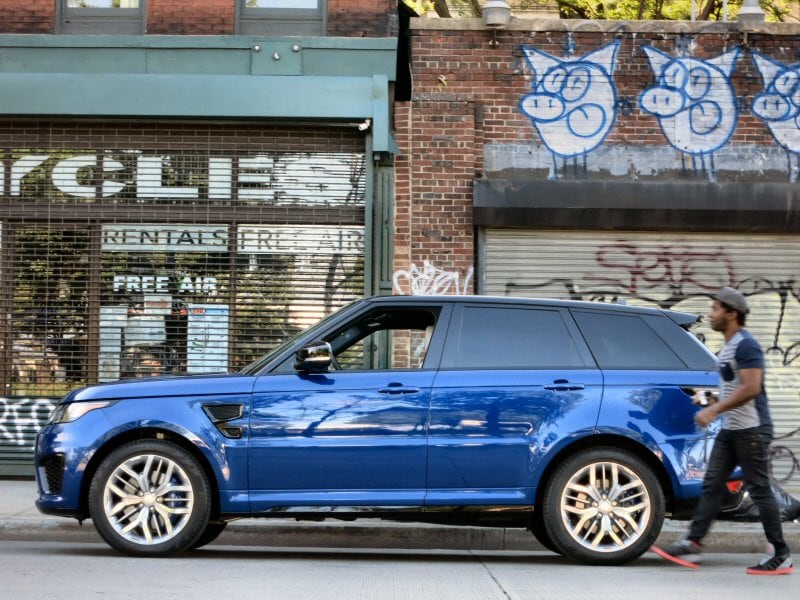 Photo by Benjamin Hunting
Lincoln MKX
Beauty in this case is definitely more than skin deep. While a 305-horsepower version of Ford's 3.7-liter V6 provides power, the styling of the Lincoln's handsome interior is easily among the nicest you'll find anywhere. Front-wheel drive is the standard configuration, all-wheel drive is offered as an option. A six-speed automatic transmission conducts power. If you're looking for features, the sporty MKX SUV also has keyless entry and start, parking sensors, a power tailgate, and it will park itself. Pricing starts at $38,900.