Ah, Paris: 10 cars we want to see, new cars we want to drive, concept cars we want to dream about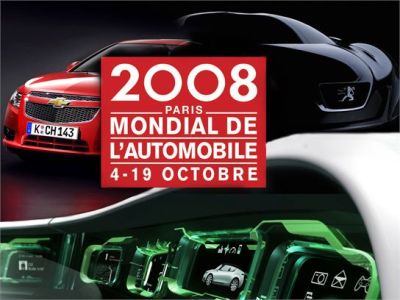 The Paris auto show (the French call it a Salon) might not be as important to the rest of the world as the Detroit auto show, Frankfurt auto show or Tokyo auto show, but nowhere else does the public swarm the displays of new cars and concept cars as do the French in Paris. The Paris auto show is always a heady mix of production models and concepts, many of which are profoundly European in design and character (read: innovative and weird).
In anticipation of the 2008 Paris auto show, we've picked 10 cars, in no particular order, on our must-see list during two days of press conferences. Be sure to visit MyRide.com on Thursday, October 2nd, for our coverage of the Paris auto show: There are sure to be a few surprises.
By Greg Brown Photo Credit: Mondial de l'Automobile 2008
Page 2
Honda gained plenty of insight into the hybrid market with the two-seat Honda Insight in 1999, but few remember that it was the first gasoline-electric hybrid on the American scene. The Toyota Prius went on to steal most of the Insight's thunder, and the Honda Civic Hybrid didn't create the same noise among the environmentally inclined. Hoping to reverse the trend, the upcoming Honda Insight will be very different from its earlier namesake, as shown by this 5-door hatchback concept to be revealed at the Paris auto show. With styling born of the Honda FCX Clarity fuel-cell vehicle, the Honda Insight Concept fairly shouts, "I'm a hybrid." Aggressive pricing, reported to start under $20,000, underscores the eco-aggressive looks and message: Honda wants more of the hybrid market, badly.
Photo Credit: Honda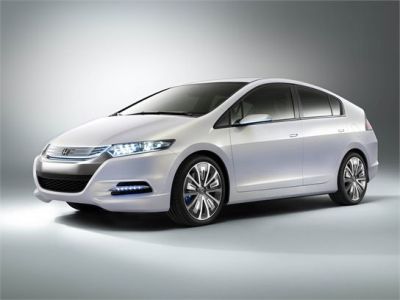 Page 3
BMW has been building cars for only 70 years, so it's remarkable that a fifth generation of the iconic 7 Series luxury sedan is undergoing public scrutiny for the first time at the Paris auto show before being offered later this year in Europe and in the spring of 2009 in America. At first it will powered by the twin-turbo V-8 first offered in the BMW X6 and, for the European market, a new 3.0-liter turbodiesel. An Active Hybrid version could follow — quickly, if the market looks ready for it. Bodywork mods are subtle but effective in making the almost 5,000-lb., 10-foot-long sedan look sleek and well-grounded, but the most notable elements are technical: a better iDrive system, head's-up display, infrared night vision, four-wheel steering, and so much more that it's an engineer's dream. It's also a blast to drive.
Photo Credit: BMW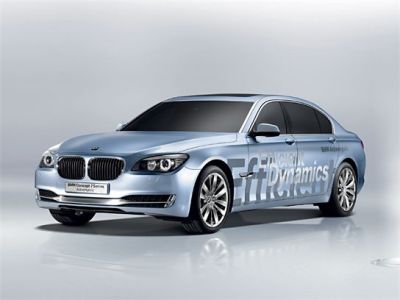 Page 4
The sexiest star of the Paris auto show should, as usual, be Italian, like the Ferrari California, a new hardtop convertible designed by Pininfarina. Meant to evoke memories of the Ferrari 250GT SWB Spyder California from the early '60s, the California's stout but sensuous bodywork is wrapped around an all-aluminum frame and houses a 2+2 cockpit, though only Lilliputians will enjoy the tiny rear seats. But, there's plenty of trunk room: With top up, the Ferrari California offers almost 20 cubic feet of luggage space. Dare we mention Ferrari and practical in the same breath? Sure, especially if you need to get from Rome to Milan in a hurry. The new direct-injection 4.3-liter V-8 puts out 460 hp through either a six-speed manual or new seven-speed dual-cutch automatic and can roar from 0 to 60 mph is under four seconds.
Photo Credit: Ferrari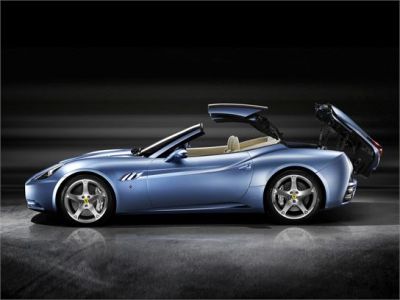 Page 5
Past attempts by Detroit to build a true "world car" have been less than world beaters, but GM hopes its new Chevy Cruze sedan, replacement for the Cobalt, will be a hit in at least some of the 100 countries in which it's projected to be sold. Arriving first in Europe early in 2009, the compact Chevy Cruze sedan will be powered according to market needs, but the first family of engines will include a couple of small gasoline four-cylinders and a new turbodiesel, all matched to either a five-speed manual or new six-speed automatic transmission. Slightly smaller than the Malibu, the Chevy Cruze is the first vehicle to be built on the same platform that underlies a number of GM's planned products worldwide, including the next Chevy HHR.
Photo Credit: Chevrolet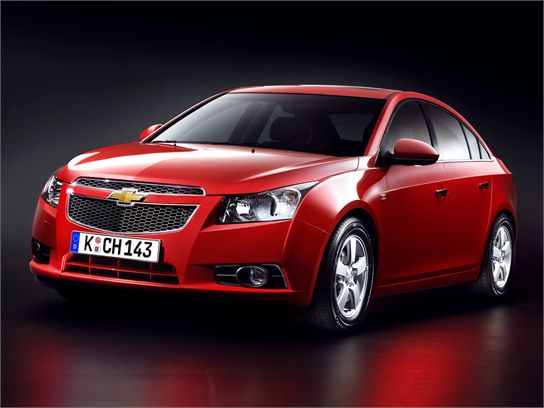 Page 6
A vastly different kind of Paris auto show vehicle is the Saab 9-X Air convertible concept from GM's Swedish division. Its extremely efficient drivetrain couples a 4-cylinder biofuel engine with an electric motor, but this is no green apple pie in the sky: The production version of the Saab 9-X is slated to appear in 2009 and arrive in America the following year. The concept's soft drop-top folds back in three segments to open up the four-passenger 9-X Air to the, well, air, and if everyone bought one of these that air would have lots less CO2 in it. Designed by Saab's talented Anthony Lo, the Saab 9-X Air is eco-friendly and a compelling reason for GM to keep Saab alive.
Photo Credit: Saab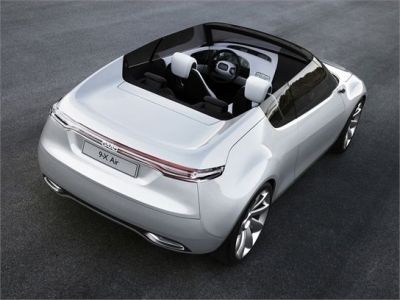 Page 7
Another world debut from the 2008 Paris auto show, the Cadillac CTS Sport Wagon is a response to Europe's premium segment, which still prefers sporty station wagons to full-size SUVs. Actually, the CTS Sport Wagon is so good looking that even Americans might like it even it isn't labeled a crossover. Built on the same platform as its the Cadillac CTS sedan, the CTS Sport Wagon will come to market next spring with the same two 3.6-liter V-6 engines in the sedan: one with 263 hp, the other with 304 hp. Manual and automatic six-speeds also will be offered in either rear- or all-wheel-drive configurations, and the wagon's almost 25 cubic feet of room behind the rear seats almost doubles that offered by the CTS sedan.
Photo Credit: Cadillac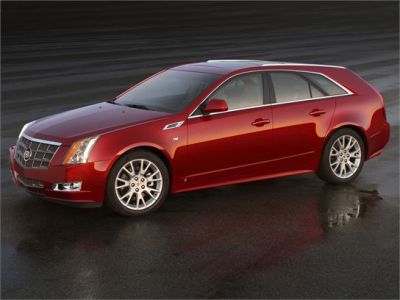 Page 8
This French firm always has something edgy on hand for its French fans, and the Citroenistas should be mesmerized by the Citroen Hypnos. A cutting-edge hybrid crossover concept directed at the growing segment that includes the BMW X6, Audi Q5 and Infiniti FX. The Citroen Hypnos's, um, hypnotic surface excitement is surely to be echoed by exotic touches to the interior and even a bit of innovative packaging (stay tuned). Somewhere there's a huge warehouse full of French concept cars from the Paris auto show that never went into production, and though the Citroen Hypnos may join them. It's at least a bold statement of Citroen's willingness to go where few design departments have ever gone.
Photo Credit: Citroen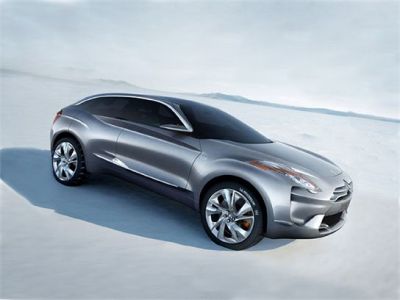 Page 9
Even though we don't have a photo of it yet, we're already mesmerized (with apologies to Citroen) by the hard-top convertible version of the well-chiseled Lexus IS sedan. Lexus isn't quite as wacky as the French firm, so we can pretty much expect that it will look like an IF 250, and, as its badge indicates, we can expect it to perform much like the rear-drive sedan with the 204-horsepower V-6. And we're certain the folding top mechanism will be a technological tour de force. On Thursday, October 2nd, we'll bring you what we expect to be hypnotizing photos of the Lexus IS 250 Convertible from the Paris auto show.
Photo Credit: Lexus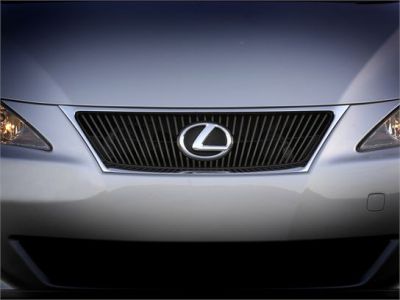 Page 10
Like all the best Paris fashion shows, Peugeot traditionally shows a beautifully irrelevant design, and this year's want-to-have-it-but-never-will rollout is the Peugeot RC. The 2-door GT has four seats, plenty of savoir faire, and is outfitted with a hybrid (naturally) powerplant for the show, which, like every other hybrid at the 2008 Paris auto show, promises "highly innovative" technology. Lots of relevant cars hardly deserve a glance, but Peugeot's occasional Paris auto show flights of fancy, like this year's Peugeot RC, are worth a second look.
Photo Credit: Peugeot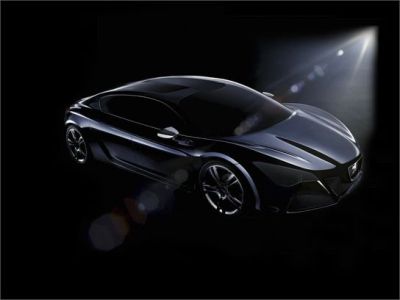 Page 11
No Paris auto show is complete without a look into the future courtesy of Renault's Patrick Le Quement. His Renault Ondelios concept is another beguiling but weird flight of fantasy, a six-person crossover for the "near future." Equally unconventional is the drivetrain, which uses a small diesel in tandem with two electric motors, one at each axle, for exceptional fuel economy as well as all-wheel-drive traction. Along with such strategies as lightweight bodywork from carbon fiber and natural flax fiber and stop-start technology, the Ondelios claims to return 52 mpg with appropriately low CO2 emissions. Passengers enter through butterfly-type doors that swing up while the doorsills are lowered. Once inside, they no doubt discover a plethora of electronic marvels. Ooh, la la.
Photo Credit: Renault