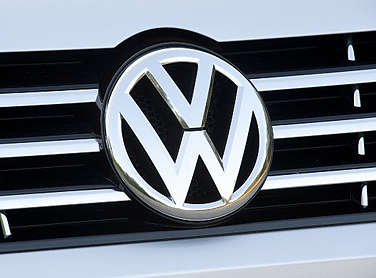 I hinted yesterday that the stars are aligning to forecast a station wagon revival in this country, but really, it's already started—thanks to the current Volkswagen Jetta SportWagen. It's the only station wagon aimed at mainstream buyers that's currently on the market, and it's also having a surprising amount of success, especially considering the many challenges it faces in the marketplace. We're also seeing the body style begin to pop up elsewhere, in the premium segments, which means that much like the latest technologies, there's a good chance station wagon acceptance also will migrate down to the more mundane vehicle categories.
New Jetta Draggin' the Wagon Forward
Although today's Jetta sedan is an all-new product specifically designed for American buyers with bigger dimensions and a lower MSRP, its SportWagen counterpart is not. In fact, the word "counterpart" has to be used advisedly here, since the wagon model remains on the previous-generation Jetta platform still being used for the VW Golf. As such, it still has the previous generation's relatively premium price tag, albeit also with the previous generations relatively premium appointments and engineering. Still, we're talking about a difference in MSRP of $3,500 between the base Jetta ($16,495) and the starter SportWagen ($19,995), with the latter being about three inches shorter, too. That's not an insignificant amount in the compact segment, which brings up another important point that needs emphasis: The SportWagen is a $20,000 compact car that is, obviously, more expensive than mainstream midsizers like the Hyundai Sonata, Kia Optima and Ford Fusion.
All that's just to say the SportWagen, at first glance, doesn't look like a vehicle that could have achieved a 32.3 percent increase in sales through May, but that's exactly what it's done; that's even with the car seeing "only" a 17.8 percent boost in May itself.
Some of this is merely the SportWagen basking in the sales glow of the all-new Jetta, which rang up a healthy 71.3 percent leap in customers last month on its way to a 69.3 percent year-to-date sales improvement. I'd also chalk a bit of this up to the existence of a TDI model that can reach a diesel-assisted EPA line of 30 mpg city/42 mpg highway/34 mpg combined. Volkswagen isn't breaking out the sales of the SportWagen TDI (or any other of its clean-diesel models) at this juncture, but data from HybridCars.com indicates overall year-to-date Jetta diesel sales are up 41.2 percent on a volume of 22,069 units, accounting for about 48 percent of all 2011 Jetta purchases. Meanwhile, total SportWagen sales through May reached 12,662 units, as compared to 61,985 sales for the Jetta sedan, and the SportWagen diesel take rate in May 2010, for what it's worth, was an eye-popping 86 percent. So you do the math—Please!
The Right Choice Over the Crossovers
The point I'm trying to make here is that the SportWagen TDI is a strong, fuel-efficient alternative to a small crossover, and even using its gas engine to achieve 26 mpg combined (with a manual) or 27 mpg combined (with an automatic), it's worth an extra couple of combined mpg compared to vehicles from that segment. Remember, the SportWagen has essentially the same amount of cargo room as a Ford Escape, and compared to the Ford, and slightly larger crossovers with slightly more cargo room, the SportWagen also is notably less expensive while being notably more powerful.
That's because the starter engine on the SportWagen isn't a lightweight inline-four but a 2.5-liter inline-five that makes 170 hp and 177 lb.-ft. of torque. That output is lower than that of some of the small crossovers, but because the VW is quite a bit lighter, it has a better power-to-weight ratio. Of course, it still handles like a Euro-style station wagon, not a chunky American crossover.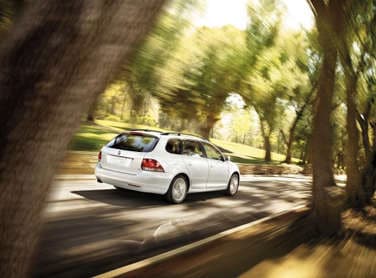 WIll Buyers be Hot for the Passat?
Now, the Jetta SportWagen has been on sale in the U.S. for quite a few years without sparking much interest in station wagons, but there are a few new factors to consider. First, there's the possibility that VW will do a new SportWagen on the same platform as the Americanized Jetta and explicitly position the result as a small wagon aimed directly at U.S. buyers and/or the company can do something similar when it launches the all-new Volkswagen Passat, also geared for this country's buyers, in the near-term future. Finally, thanks in large part to the success of the Cadillac CTS/CTS-V Sport Wagon, the station wagon body style is truly on the verge of becoming "cool" once again.
There has long been a certain chunk of U.S. buyers who crave high-performance Euro-wagons, and the CTS version could be an initial step in broadening their appeal ever so slightly. It's certainly been broadened to the Buick division, which already has at least one turbocharged Buick Regal wagon running around our shores for some reason or another.
Maybe that will be just the ticket to get people running after station wagons again on a broader basis, too.