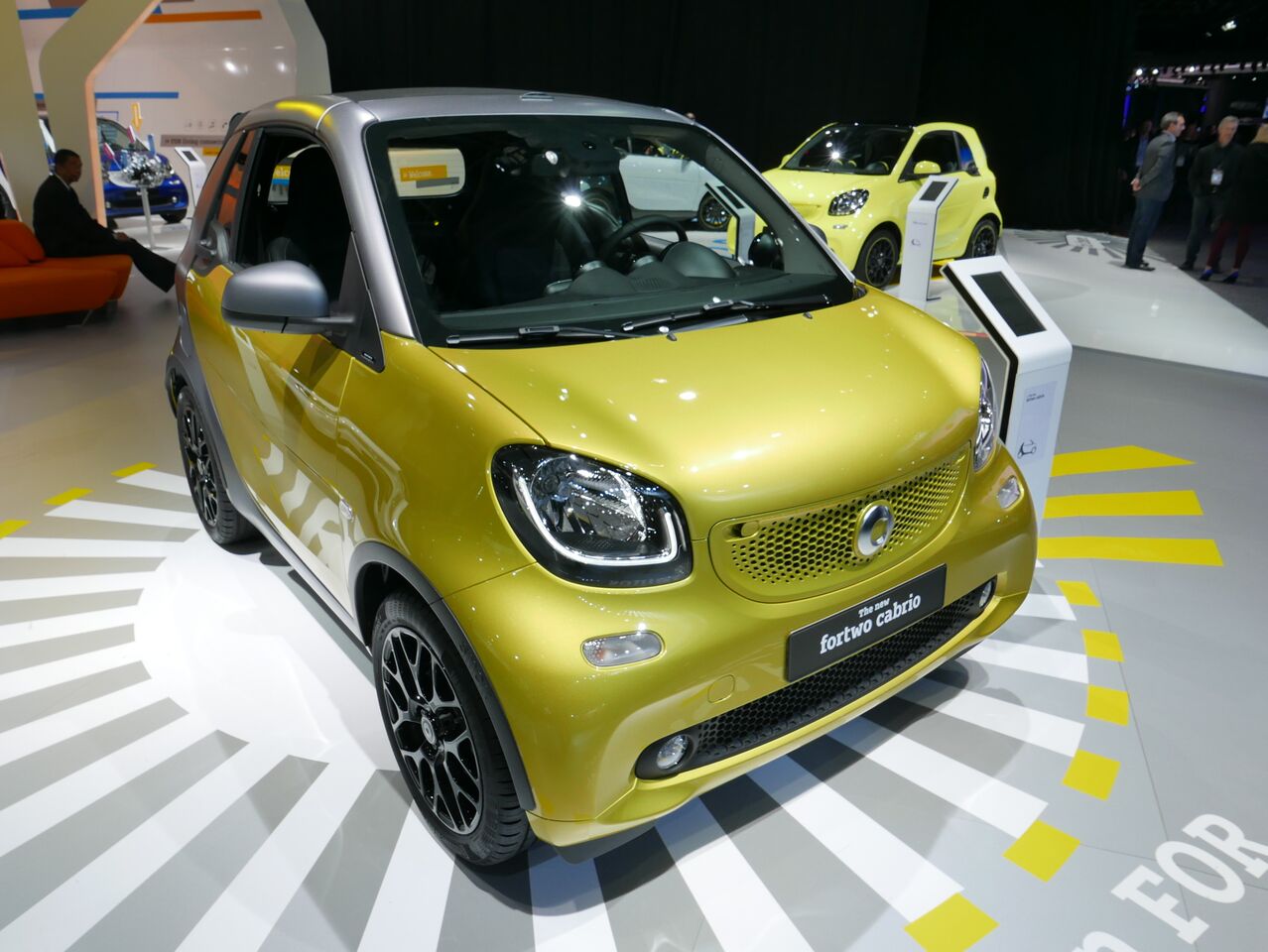 2017_SmartForTwo_Cabriolet
The 2016 Detroit Auto Show isn't just about glitz, glamour, and expensive high-end exotics. Affordable cars play a vital role in keeping the auto industry churning forward, and as such there were a host of interesting sedans, coupes, hatchbacks, and trucks at this year's Detroit show that featured prices friendly enough for almost anyone to afford. Whether you're looking for a new commuter car, a reliable daily driver, or something that can transport the entire family, you're likely to find a less expensive car that's right for you at this year's Motor City show.
Let's take a quick look at 10 of the best new cars under $30k at the 2016 Detroit Auto Show.
2017 Smart Fortwo Cabriolet
The 2017 smart fortwo cabriolet lets fans of this pint-sized city car enjoy the wind in their hair thanks to its convertible roof. The Fortwo cabriolet makes use of a sliding fabric panel that offers varying degrees of open air motoring, with the caveat that you'll have to manually remove the car's rear pillars if you want to go 'all the way.' Don't look for much cargo space inside this two-seater, but you'll enjoy great fuel mileage thanks to Smart's turbocharged three-cylinder motor that's good for 89 horsepower and 39-mpg in combined driving.
The Smart Fortwo cabriolet offers convertible fun in a tiny package based on the Fortwo coupe.
Summer of 2016.
Pricing has yet to be released for the cabriolet, but the Fortwo coupe retails for roughly $15,600.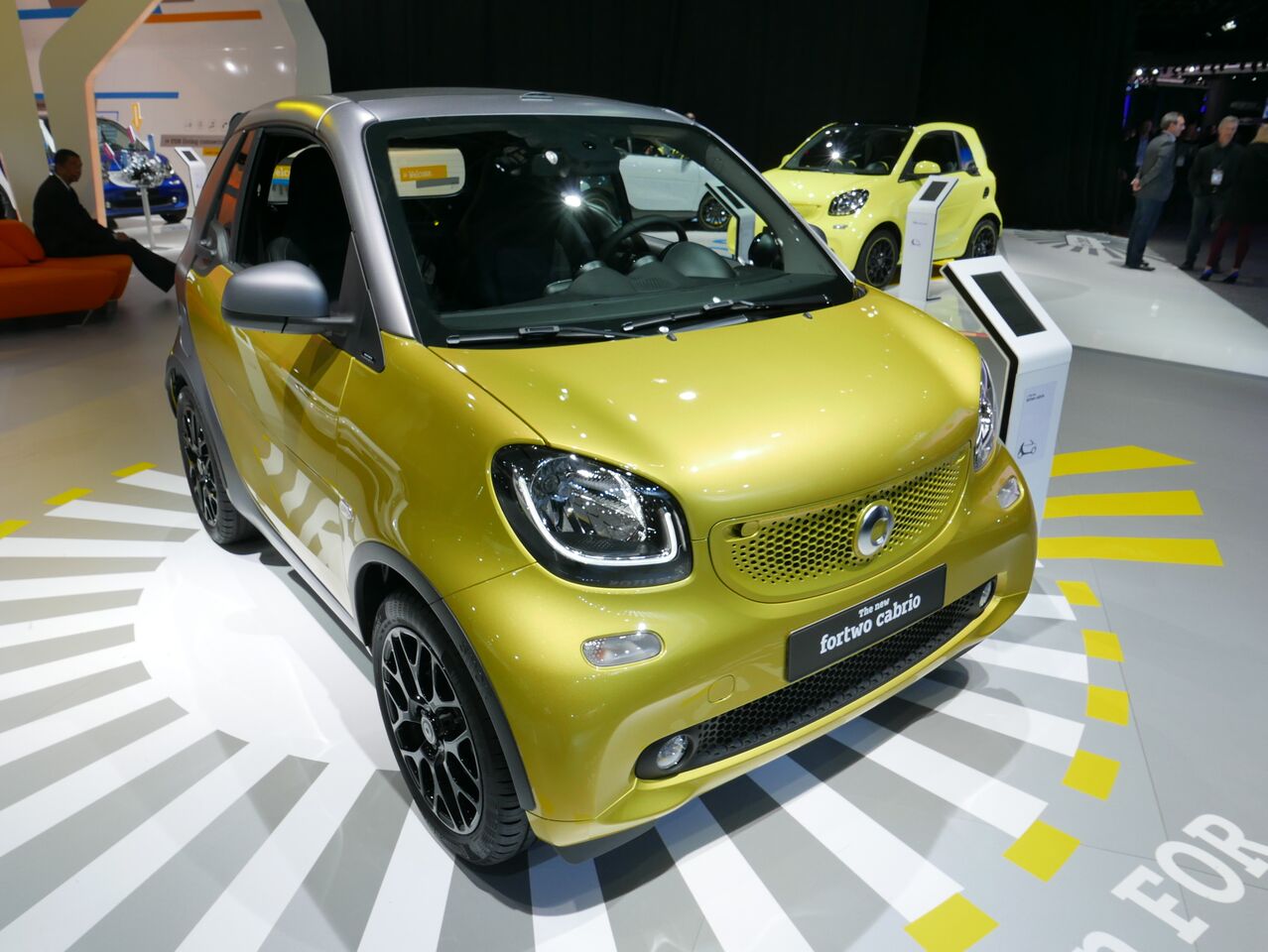 2016 Honda Civic Coupe
The 2016 Honda Civic coupe adds a dash of style to the Civic sedan that was recently crowned North American Car of the Year. In addition to its sportier looks, the Civic coupe offers the same choice of four-cylinder engines that are found in the four-door model: a 158 horsepower, 2.0-liter unit and a 1.5-liter turbocharged mill that's good for 174 ponies. Interior room and trunk space have improved when compared to the previous-generation Civic coupe, and the list of available tech features has also significantly expanded for 2016.
The 2016 Honda Civic Coupe is an all-new model.
March of 2016.
We're still waiting for Civic coupe pricing, but expect a window sticker of less than $20,000.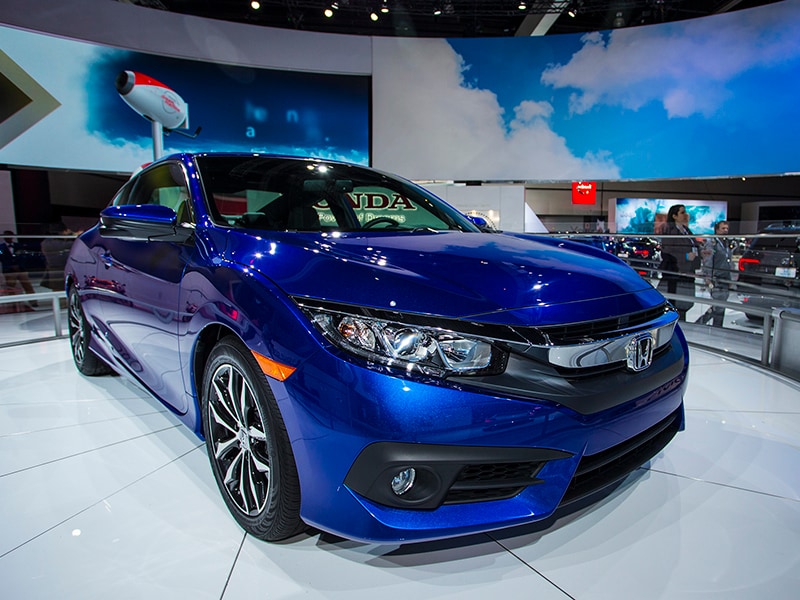 2017 Kia Forte
The Kia Forte sedan and Forte5 hatchback have been given a refresh for the 2017 model year. You'll have to look hard to notice the differences between the new and old versions of this inexpensive compact Kia option, but overall the changes bring the car's styling closer in line with the other members of the Korean automaker's family. Other notable upgrades include active forward lighting, improved safety features, and enhanced smart phone connectivity, and you can also now order the hatchback version of car with a 1.6-liter turbocharged four-cylinder engine matched with a seven-speed, dual-clutch automated manual transmission.
Tech and style are the watchwords for the changes that have been made to the Kia Forte for 2017, and the hatchback's SX trim gains a turbocharged four-cylinder/seven-speed dual-clutch gearbox combination.
An on-sale date has not yet been discussed for the Kia Forte.
Look for the Kia Forte sedan to start around $17,000.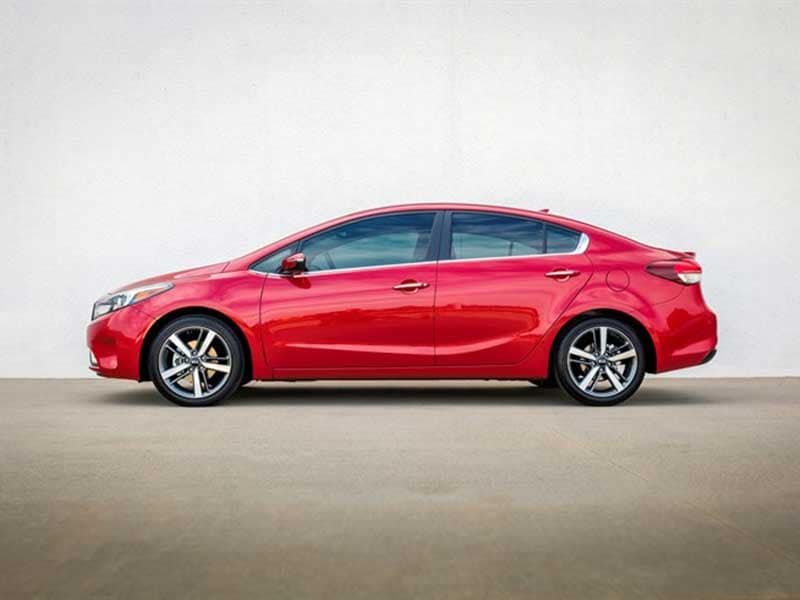 Photo by Kia
2017 Chevrolet Cruze Hatchback
The 2017 Chevrolet Cruze hatchback adds depth to the Cruze line-up by grafting a larger cargo compartment onto the existing sedan's platform. It also turns up the heat in terms of styling thanks to the Cruze hatchback's swept roofline and sporty stance. A turbocharged 1.4-liter four-cylinder engine is standard with the hatchback, and rumors abound that an SS version of the hatch with an even hotter turbo motor is just around the corner.
The Chevrolet Cruze hatchback adds nearly 50 cubic feet of total cargo space along with sleek and sexy looks to the brand's compact offering.
Chevrolet has yet to mention when the Cruze hatchback will hit the American market.
Pricing for the Cruze hatchback should hover just above the sedan's $16,620 MSRP.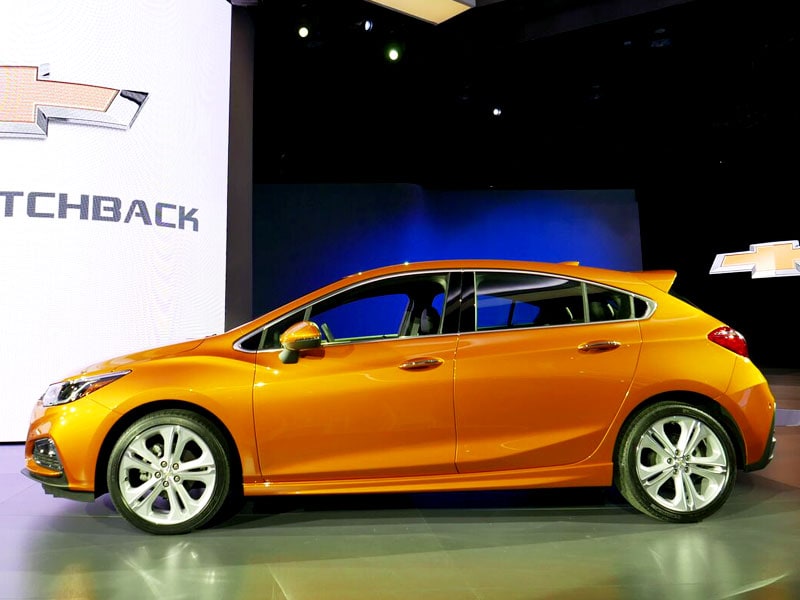 2017 Chrysler Pacifica
The 2017 Chrysler Pacifica comes in both standard and Hybrid editions, but it's the gas-only version of this minivan replacement that is likely to fit under our $30k price cap. The Chrysler Pacifica packs a 287 horsepower V-6 engine along with an integrated vacuum cleaner, a claim to having the largest interior in the minivan segment, and a dramatically revised platform that is lighter, rides smoother, and offers better fuel efficiency than before.
The Pacifica replaces the Town & Country minivan.
Spring of 2016.
The Pacifica could sneak in at $29,999, based on existing Chrysler minivan pricing.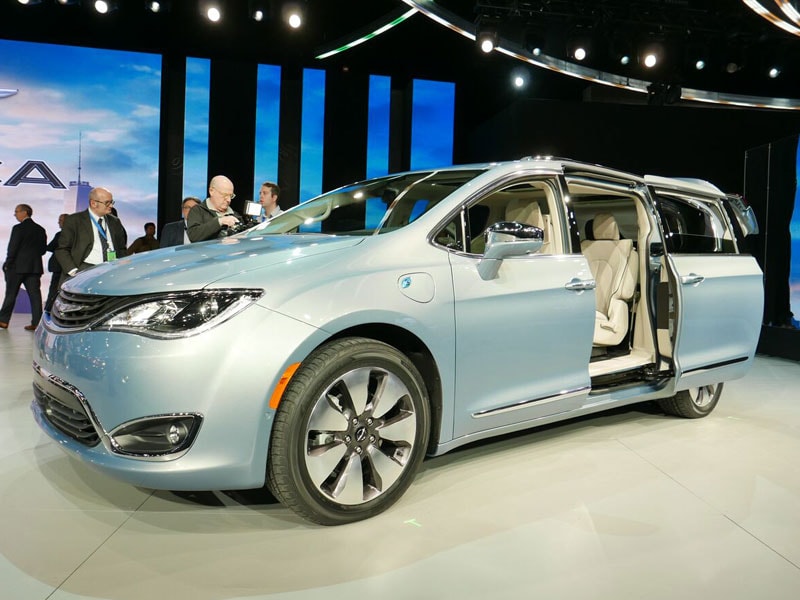 2017 Honda Ridgeline
The 2017 Honda Ridgeline returns after several years of hiatus to give those buyers who don't really want to own a pickup the option to buy a truck that bucks tradition. The Honda Ridgeline has been completely redesigned but still borrows much from the Pilot full-size SUV, which for 2017 means it's available in both front-wheel and all-wheel drive trim. Ridgeline trademarks, like four door access, a lockable in-bed trunk, and a crossover-like ride, are still in the mix, although the cab and cargo bed are separate for the first time with this latest edition of the vehicle. Power is derived from a 3.5-liter V-6.
Honda Ridgeline is all new for the 2017 model year.
Honda hasn't published an on-sale date for the Ridgeline.
Front-wheel drive editions of the Honda pickup are likely to start at less than $30,000.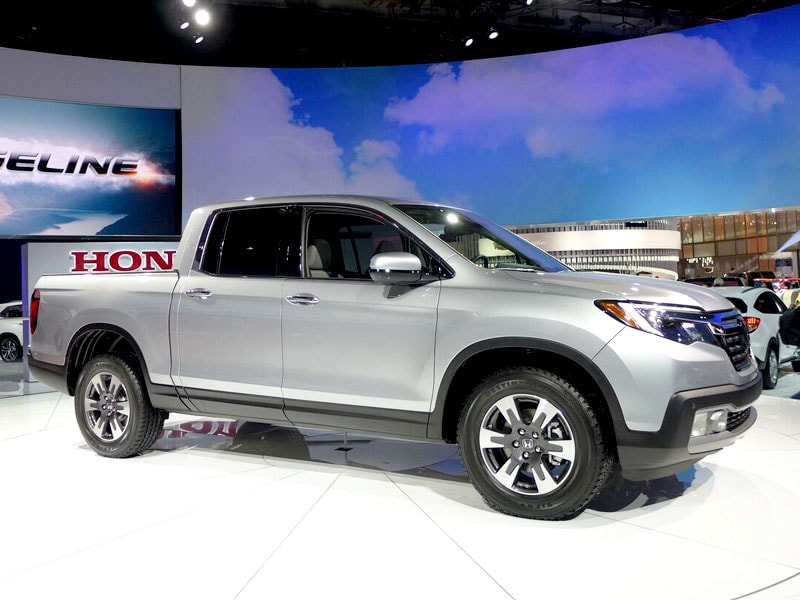 2017 Chevrolet Bolt
The 2017 Chevrolet Bolt squeaks into our list of best new cars under $30k at the 2016 Detroit Auto Show based on a technicality. Although GM hasn't finalized pricing, the company has stated that once federal EV incentives are factored into the equation, the subcompact Chevrolet Bolt should cost in the neighborhood of $30,000. The car's battery pack is good for 200 miles of driving before it needs to be recharged, and you'll go from empty to full in nine hours with the Bolt hooked up to a 240-volt charging station.
The Chevrolet Bolt is a brand new edition to Chevy showrooms.
Late 2016.
Roughly $30,000 after federal incentives.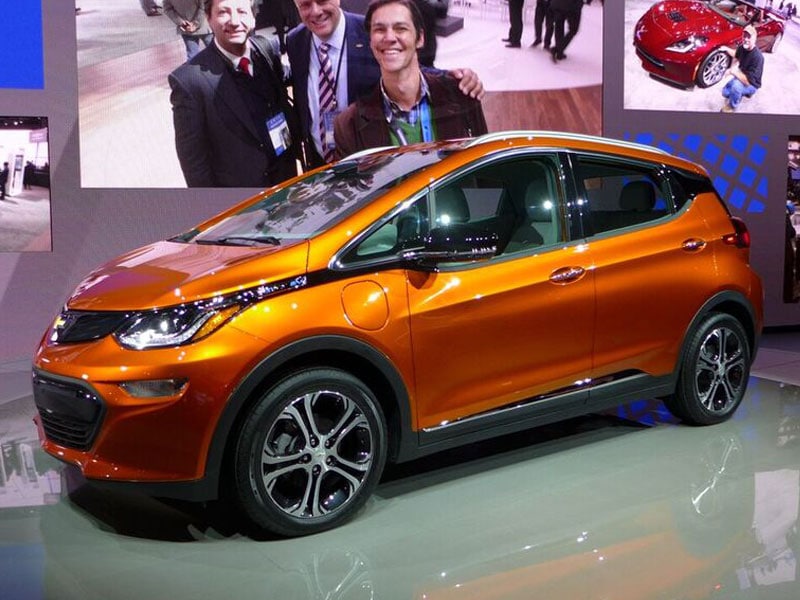 2016 Ford Mustang
The 2016 Ford Mustang hasn't seen any big changes since its 2015 redesign, but that doesn't mean it's not one of the most appealing affordable cars on the floor in Detroit. Sold with the choice between turbocharged four-cylinder, V-6, or 5.0-liter V-8 engines under the hood, the Mustang offers menacing styling, a high quotient of tech features, and a respectable amount of performance no matter what motor you end up ordering.
The 2016 Mustang is relatively unchanged.
It's on sale right now.
The Ford Mustang starts at an MSRP of $24,145.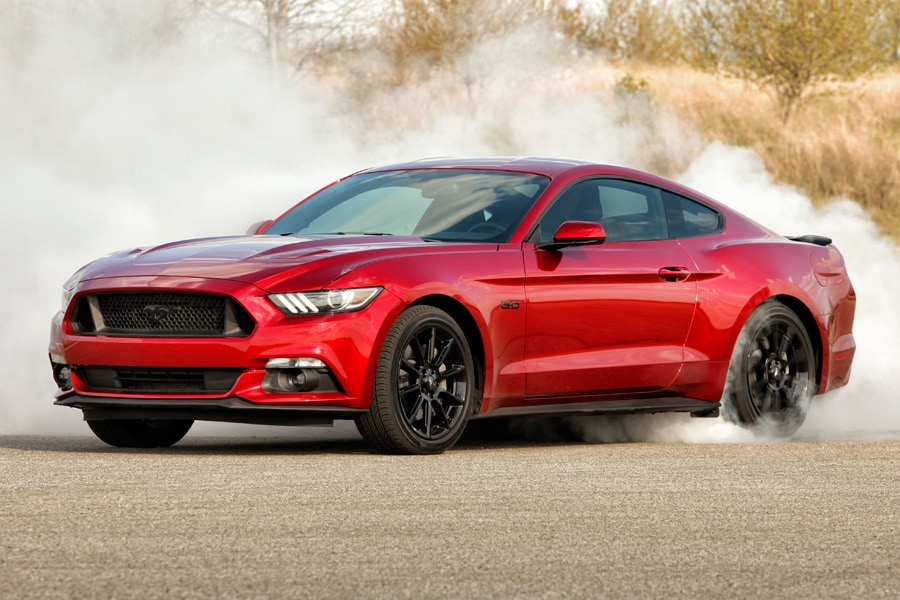 Photo by Ford
2016 Chevrolet Malibu
The 2016 Chevrolet Malibu was a close contender for North American Car of the Year thanks to a redesign that prioritized interior room and fuel efficiency without compromising on style. The Malibu delivers an all-new platform for mid-size sedan shoppers, and a weight reduction program means there's less mass for its family of turbocharged four-cylinder engines to get moving (in conjunction with its six and eight-speed automatic transmissions). You'll see as much as 37-mpg on the highway when driving the four-door Chevrolet, and the car also comes with the option of 4G LTE mobile internet service.
The Chevrolet Malibu has been completely redesigned for the 2016 model year.
You can buy one today. 
The Malibu retails for $21,625.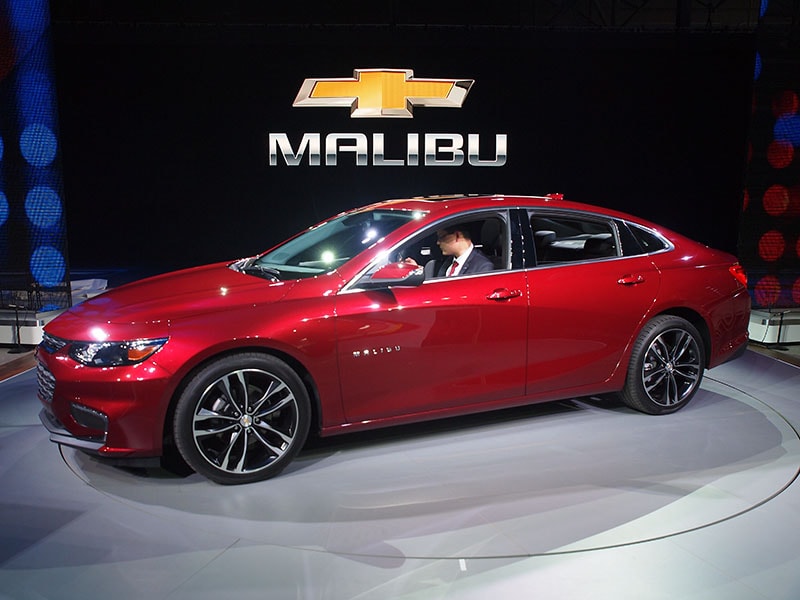 2017 Ford Fusion
The 2017 Ford Fusion sees a number of styling updates made to its front and rear fascias, as well as an updated cabin, but the big news in Detroit was the appearance of the Sport trim. The Fusion Sport offers 325 horsepower from a 2.7-liter turbocharged V-6 along with standard all-wheel drive, and while it might cost a bit more than our $30,000 cut-off there are still several versions of the mid-size Fusion sedan that benefit from every other update made to the car at a much more affordable price.
Ford has restyled the 2017 Fusion inside and out, and added the more powerful Sport trim level.
Summer of 2016.
An entry-level Ford Fusion will set you back $22,995.