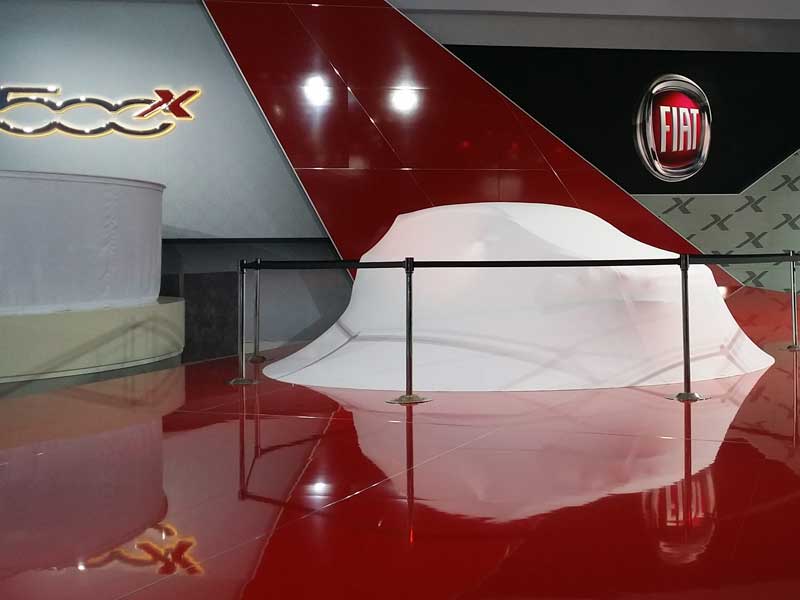 Families have more options than ever for moving the brood and all their associated stuff from point A to point B thanks to the excellent crop of crossovers and wagons available for 2015.  Crossovers and wagons remain the most comfortable way to do it all in one single vehicle, as they offer sedan-like handling combined with excellent passenger and cargo space, plus the availability of all-wheel drive. The North America International Auto Show was packed with the best of this year's crossover and wagon breeds, and we had the chance to get up close and personal with some of the most popular and significant people movers on the market.
Unveiled in Detroit: 2016 Mercedes-Benz GLE450 AMG 4MATIC Coupe / Mercedes-AMG GLE63 S Coupe 4MATIC
The four-door coupe craze has finally hit Mercedes-Benz's SUV line-up with the 2016 Mercedes-Benz GLE-Class Coupe. Think of it as a truncated sibling to the M-Class and you've got the general idea of what the GLE-Class Coupe looks like – albeit with more muscular fenders and a stubbier hood. Although the sloping roof makes it a bit harder to squeeze into the back seat the Mercedes-Benz trumps its BMW X6 competitor in terms of cargo space, which makes it more practical than its first impression would seem to indicate. The GLE450 AMG 4MATIC Coupe features a 3.0-liter, twin-turbo V-6 that's good for 362 horsepower, while the GLE63 S Coupe 4MATIC ups the ante to 577 horsepower from a twin-turbo 5.5-liter V-8. All-wheel drive is standard with either model, as is a seven-speed automatic transmission, and a full range of luxury gear can be installed across the GLE-Class Coupe family.
The 2016 Mercedes-Benz GLE-Class Coupe is all-new.
Late summer of this year.
Pricing has yet to be released for the GLE450 AMG 4MATIC Coupe or the GLE63 S Coupe 4MATIC.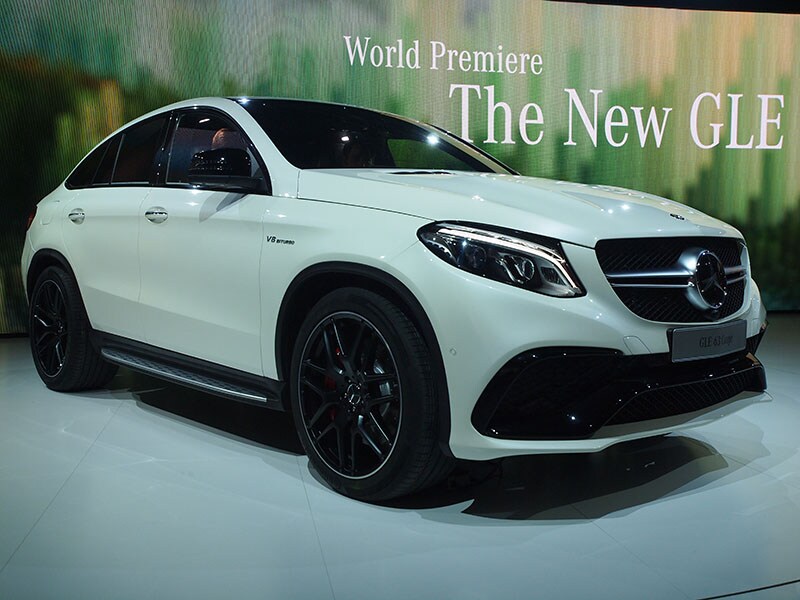 Unveiled in Detroit: 2016 Volvo S60 Cross Country Sedan
Remember the AMC Eagle? Or more recently, the Subaru Legacy Outback sedan from the 1990s? The 2016 Volvo S60 Cross Country offers the same kind of rugged-looking, jacked-up styling and all-wheel drive capability as the Volvo XC70 Cross Country wagon, only without the added practicality of an extended cargo area. If this sounds a bit like a product niche no one was asking for, we tend to agree with you – although the argument could be made that the S60 Cross Country sedan is Volvo's answer to the four-door crossover 'coupes' that have been emerging from Germany. Power is derived from the same 2.5-liter, 250 horsepower five-cylinder turbo engine that motivates the standard S60 sedan.
The Volvo S60 Cross Country rides 2.5 inches taller than the regular S60 sedan, and also offers all-wheel drive plus a more outdoorsy look.
Summer of 2015.
Volvo has yet to discuss pricing for the S60 Cross Country.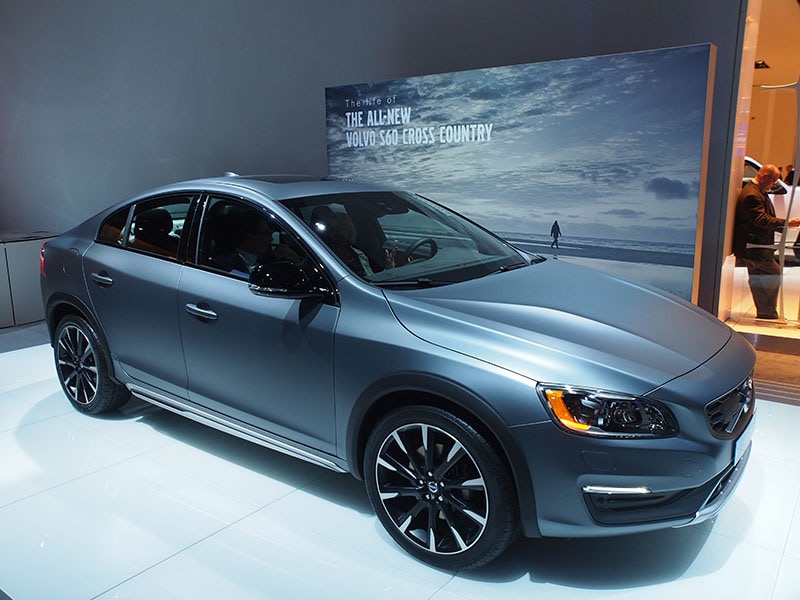 Unveiled in Detroit: 2015 Audi Q3
The two-row Q5 crossover has become the best-selling entry for the four-rings brand, and the company no doubt hopes some of that mojo rubs off on the compact 2015 Audi Q3, which is a few inches shorter than even the new A3 sedan. Still, the 2015 Audi Q3 will reward drivers with a dynamic driving experience and the same levels of premium equipment as any Audi of any size. Among the highlights: quattro all-wheel drive, Bang & Olufsen audio, MMI navigation with voice control, MMI touch with handwriting recognition, Audi connect for cutting-edge connectivity technology, and a 2.0-liter, turbocharged engine that serves up 200 hp, 207 lb.-ft. of torque and EPA grades of 20 mpg city/29 mpg highway/23 mpg combined.
This is an all-new vehicle.
The 2015 Audi Q3 is on sale now.
$32,500 and up.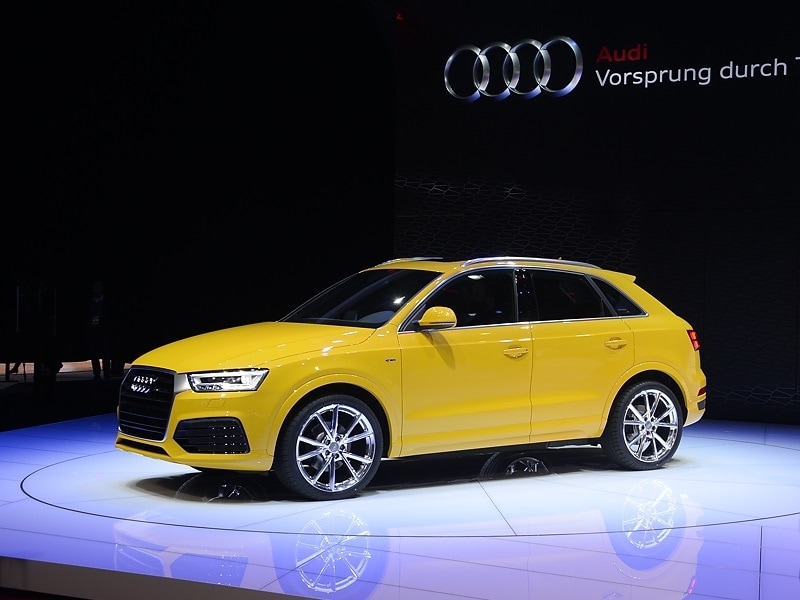 Unveiled in Detroit: 2016 Audi Q7
Up to 716.5 lbs. lighter than the 2015 model, the 2016 Audi Q7 is a packaging marvel that also provides more cabin space than the previous edition but while fitting into a smaller overall footprint. That will bring serious efficiency gains, too, as will a new 2016 Audi Q7 e-tron version with a diesel-powered plug-in hybrid powertrain.
Along with that additional model, the 2016 Audi Q7 roster deploys the new Audi "virtual cockpit," along with cutting-edge technologies like the Audi MMI operating system, LTE connectivity, a mobile wi-fi hot-spot, Bang & Olufsen audio and even digital tablets that serves as rear-seat entertainment resources. More driver-assistance measures also are in the mix, highlighted by a rear cross-traffic alert, an exit-warning system to alert drivers of oncoming traffic before they exit the Q7, and automated trailer-hitching assistance.
From the second half of 2015.
Unknown.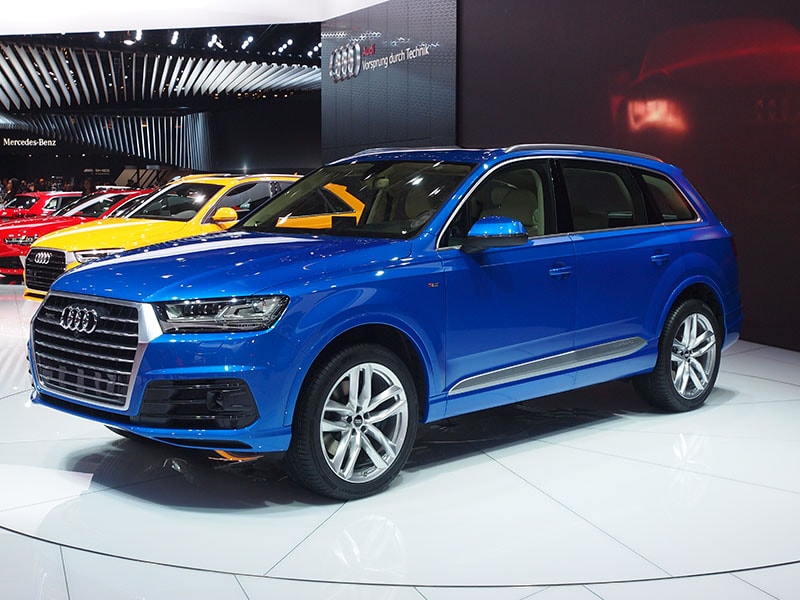 2015 BMW X4
The 2015 BMW X4 offers compact luxury shoppers the option of a muscular coupe-like crossover that prizes fashion over outright practicality. With seating for five and a decent, although below-average amount of cargo space, the BMW X4 isn't really a family hauler - think of it as a lifestyle accessory for an up-and-coming power couple. Speaking of power, with either 240 (2.0-liter turbo four-cylinder) or 300 (turbo 3.0-liter inline six-cylinder) horses available, along with standard all-wheel drive and an eight-speed automatic transmission, the X4 is certainly quick enough to chase whatever ambitions might be on the horizon.
The BMW X4 is new for 2015, but rides on the same platform as the current BMW X3 crossover.
The X4 is on sale now.
You'll pay $44,700 for an entry-level BMW X4.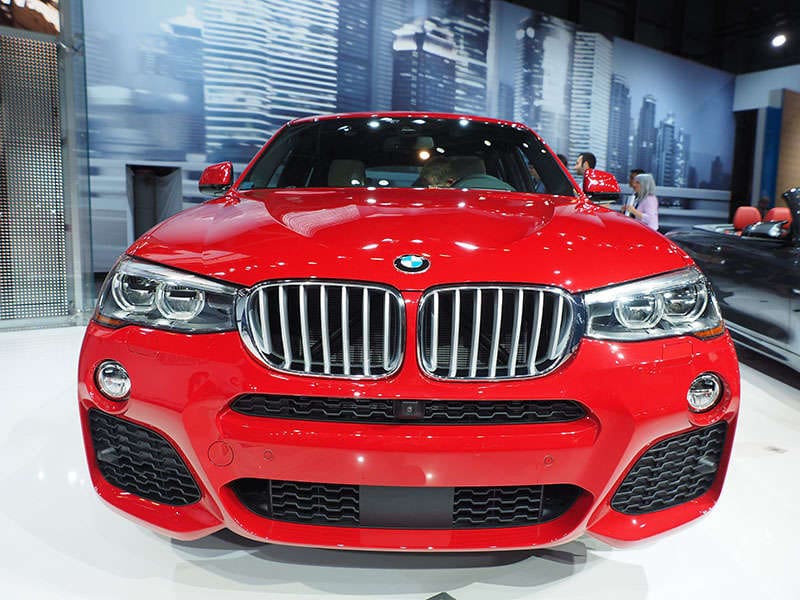 Unveiled in Detroit: 2016 Lincoln MKX
The Ford brand's premium division launches its all-new 2016 Lincoln MKX crossover with a new, more sculptural design, with some especially bold work at the sides, and a specific focus on creating "an engaging and personalized driving experience."
To help it stand out from the crowd in the increasingly busy premium crossover segments, the 2016 Lincoln MKX provides brand-specific highlights like the first audio system in the industry with Revel speakers (by Harman), a new 2.7-liter EcoBoost V6 engine and two more design themes. For 2016, the previous "Modern Heritage" and "Indulgence" are joined by a pair of "Black Label" themes -- one that draws its cues from the world of thoroughbred horse racing and the other that recalls the iconic style and elegance of Paris in the 1920s.
The 2016 Lincoln MKX goes on sale in the fall.
TBD.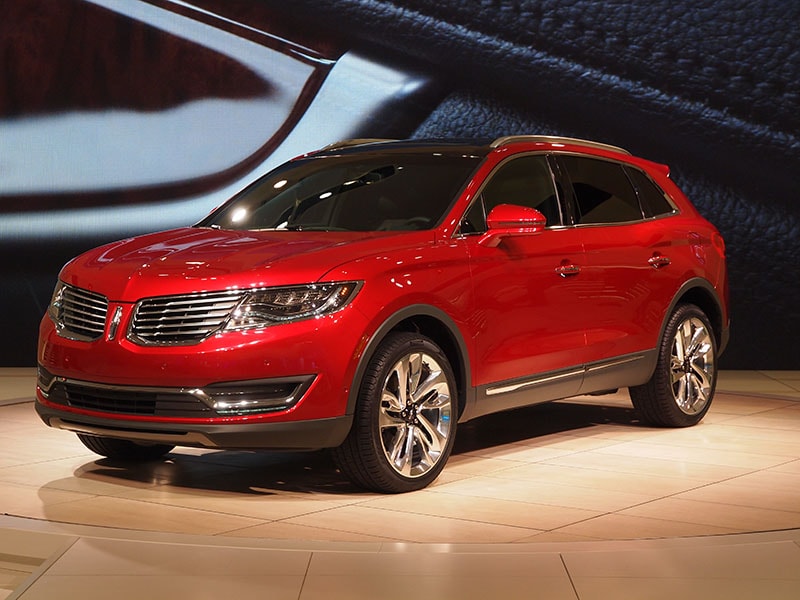 2015 Nissan Juke
The 2015 Nissan Juke continues to stand tall in the subcompact crossover segment, with its unique styling, fun-to-drive persona, and affordable pricing. The biggest news for the updated Nissan Juke is the elimination of the six-speed manual transmission unless you opt for the NISMO performance model (all other trims get a CVT instead). All-wheel drive remains an option with the Juke, however, and its revised styling will no doubt attract a wider audience into its niche.
Aside from the transmission change, you'll also find a healthy number of technological upgrades made to the Nissan Juke, including the NissanConnect Mobile Apps suite as well as keyless entry and ignition.
You can order a 2015 Nissan Juke right now.
The Juke starts at $20,250.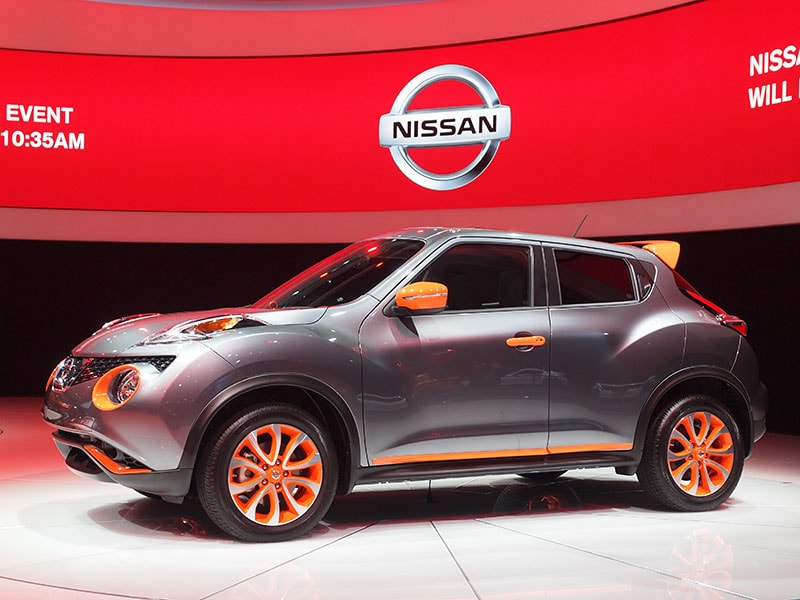 2015 Chevrolet Trax
The 2015 Chevrolet Trax is a pint-sized crossover that should appeal to families forced to deal with shrinking urban parking and tedious bumper-to-bumper traffic. With enough room for up to five passengers plus a useful amount of cargo space, the Chevrolet Trax is a practical runabout. It's also relatively fuel efficient, what with its 138 horsepower, 1.4-liter turbocharged four-cylinder and six-speed automatic transmission. All-wheel drive is optional with this crossover.
The Chevrolet Trax is a brand new model, but shares much of its drivetrain and platform with the more luxurious Buick Encore.
You can buy one right now.
The Chevrolet Trax retails for a starting MRSP of $20,995.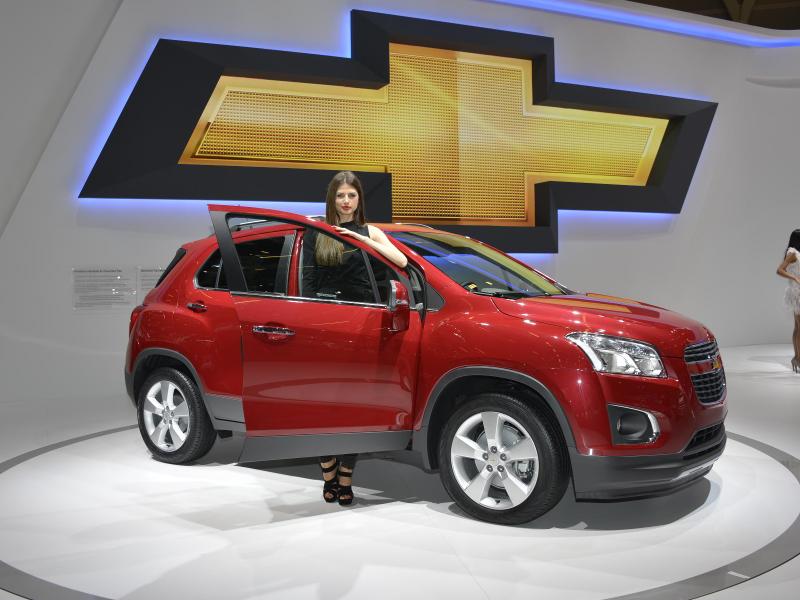 2015 Lincoln MKC
Part of the luxury brand's attempt to remake its image, the 2015 Lincoln MKC impresses by offering a distinctive personality in the entry-level premium segment. The compact crossover can be had with either a 2.0-liter (240 horsepower) or 2.3-liter (285 horsepower) turbocharged four-cylinder EcoBoost engine, and all-wheel drive is available across the board. Inside, the MKC feels suitably high end, especially as compared to the Ford Escape with which it shares its bones.
The MKC is a brand new crossover.
It's on sale now.
The Lincoln MKC starts at $33,100.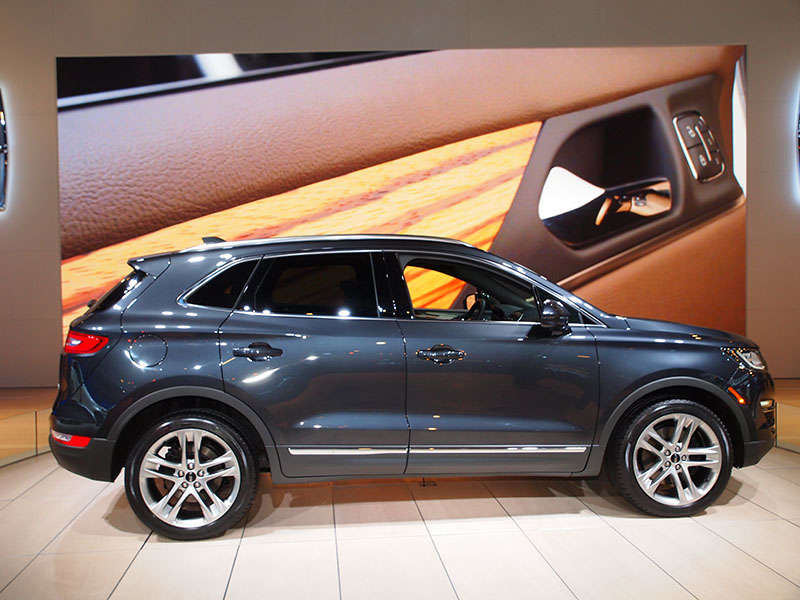 2015 Mercedes-Benz GLA-Class
The 2015 Mercedes-Benz GLA-Class provides German car fans with the chance to drive a compact crossover at an appealing price point. With 208 horsepower available from a 2.0-liter turbocharged four-cylinder engine, as well as available all-wheel drive, the GLA-Class is reasonably quick for its size. It also features hatchback levels of storage space to go with a long list of Mercedes-Benz options that can add all manner of tech gear and luxury equipment to the vehicle.
The GLA-Class is an all-new model.
You can order one today.
A front-wheel drive Mercedes-Benz GLA-Class starts at $33,300.