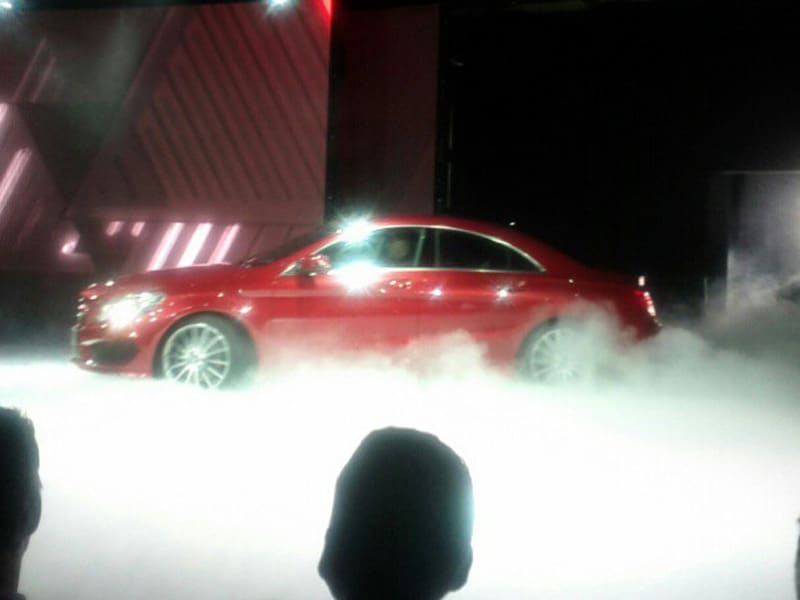 2014 LA Auto Show mercedes cla debut
Compact cars are continuing to get more interesting. This year at the 2014 Los Angeles Auto Show, there a some new faces and variations on exisiting compact cars. These cars are all about expressing who you are and every one of the variants seen at the show this year indicate that small car drivers are chock full of personality.
Read on to see the compact cars that we recommend seeing at the 2014 Los Angeles Auto Show.
Unveiled in Los Angeles: 2016 Fiat 500X
The 2016 Fiat 500X combines the expressive style of the FIAT 500 with the off-road focus of the Jeep brand, even offering a high-tech 4WD system with rear-axle disconnect. That let's owners benefit from full 4X4 grip when needed, but otherwise enjoy the fuel efficiency of front-wheel drive. There also will be more urban-oriented versions of the 500X, and both setups will offer cutting-edge infotainment ranging from BeatsAudio to the new "Uconnect LIVE" (with numerous in-car apps). The 500X will get some of the top Fiat-Chrysler powertrain and safety technologies as well, highlighted by a nine-speed automatic transmission, a peppy-yet-economical MultiAir turbo engine, blind-spot warning, lane-change assistance and automatic braking. 
The subcompact-sized 2016 Fiat 500X is all new.
"From 2015," according to the brand.
TBD.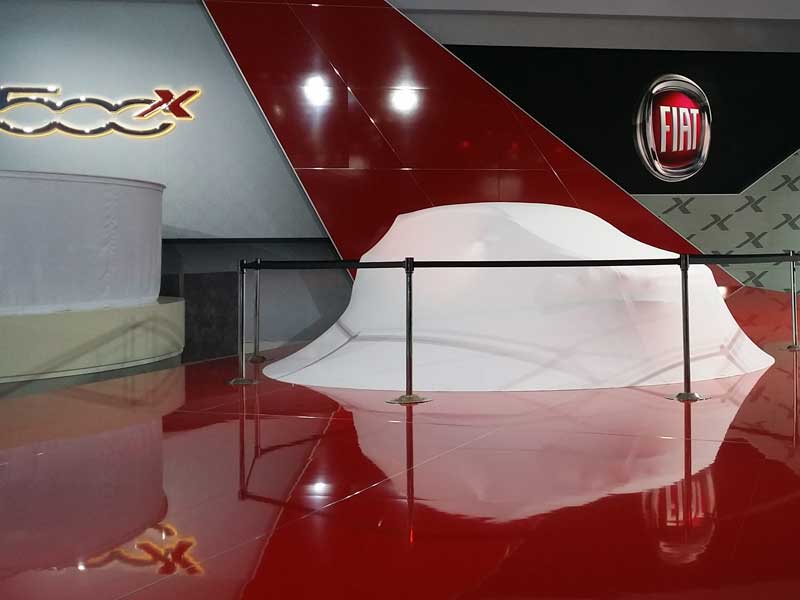 Unveiled in Los Angeles: Volkswagen Golf R 400
Imagine a hotter, faster Volkswagen Golf hatchback, and you have a GTI. One level hotter, and there's the Golf R. Now, Volkswagen believes there's room for an even more powerful Golf, and it's called the Golf R 400. Packing a huge engine and the suspension modifications of the Golf R, the Golf R 400 is a concept car with powerful aspirations.
The 396-hp engine, based on the turbocharged 2.0-liter turbo four-cylinder in the bog-standard GTI, is the most distinguishing feature of the Golf R 400. That's nearly twice the horsepower from the same engine displacement, and we can't wait to hear how the engine note sounds. Otherwise, the Golf R 400 is similar in feature content to the Golf R in most aspects, including interior and exterior styling.
The Golf R 400 is a concept car, for now. Commence your letter-writing campaigns to Volkswagen of America, should you want to see it here.
Given the Golf R 400's iffy chances for production, Volkswagen was mum on pricing.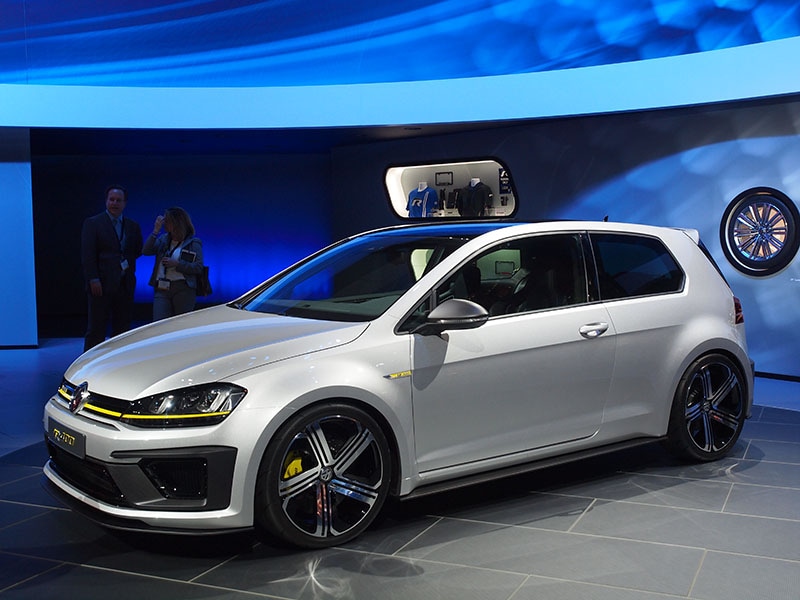 2015 Volkswagen Golf
All new for the 2015 model year, Volkswagen's Golf continues its uninterrupted 40-year run as the undisputed benchmark of the premium compact hatchback segment. Notable for its handsome new exterior styling, well finished and thoughtfully designed interior accommodations, and its broad variety of powertrain configurations, Volkswagen's Golf is a compelling choice. In addition to the standard 170-horsepower Golf, there's a 115-horsepower battery-electric version with 83 miles of range, a 150-horsepower diesel version, the evergreen segment-defining 210-horsepower GTI, and a special edition higher performing 292-horsepower Golf R model. Front-wheel drive is standard, while the Golf R offers all-wheel drive.
Everything. Golf is all-new for the 2015 model year.
On sale now.
Pricing starts at $17,995 for the base model, $21,995 for the diesel, $23,495 for GTI, and $35,445 for e-Golf. Golf R is expected to start in the $35,000 range.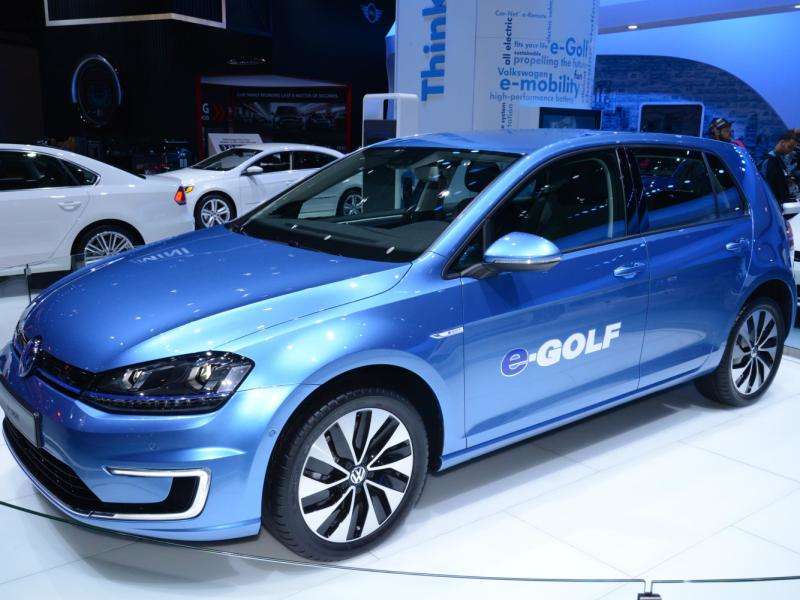 2015 Honda Fit
If ever any car were aptly named, Honda's Fit easily lives up to its moniker. The diminutive Honda can carry up to 53 cubic feet of cargo. One can easily "fit" a pair mountain bikes inside the car. Power comes from a new 1.5-liter inline four-cylinder engine with 130 horsepower and 114 ft-lbs of torque. A six-speed manual transmission feeds the front wheels as standard equipment for LX and EX models, while a CVT is offered as standard for the EX-L and an option for the others.
All new for the 2015 model year, pretty much everything about the Fit has changed. The interior is actually larger than before, the engine returns better fuel economy, and a broad range of new safety features is offered as well.
The 2015 Honda Fit is on sale now.
Pricing starts at $15,525.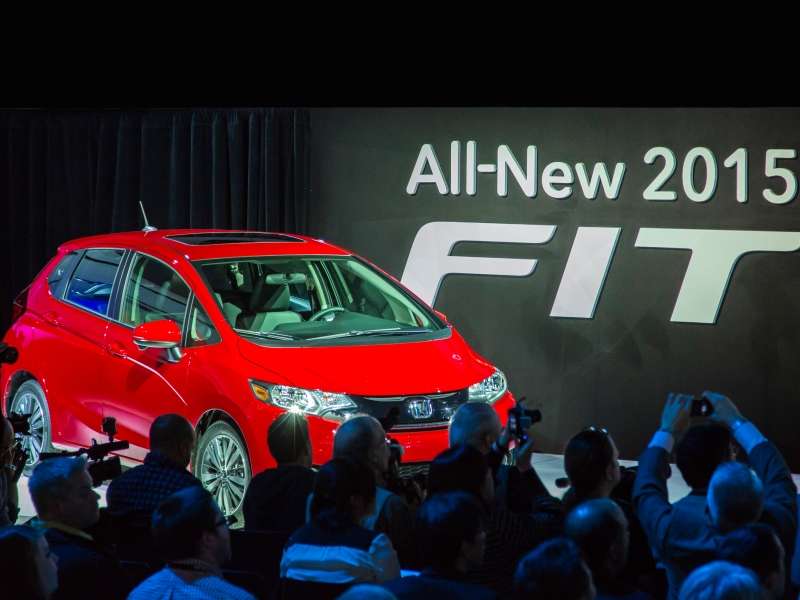 2015 Volkswagen Jetta
The most affordable German  sedan offered in America, Jetta's outstanding stability at speed, spacious interior finished with particular attention paid to materials and ergonomics, and its assortment of front-drive powertrains, make the VW one of the most desirable models in the compact category. Two engines are offered for standard Jetta models; a 115-horsepower 2.0-liter four, and a 170-horsepower 1.8-liter turbo four. Jetta is also offered with a 2.0-liter turbodiesel good for 150 horsepower and 236 ft-lbs of torque, and a 48-mpg hybrid powertrain. Transmission choices include a five-speed manual and a six-speed automatic.
Front and rear styling, a longer wheelbase, improved materials quality for the interiors, and a more powerful diesel engine mark the changes to the 2015 Jetta.
On sale now.
Pricing starts at $17,325 for the standard Jetta, $21,640 for the diesel, and $27,645 for the hybrid.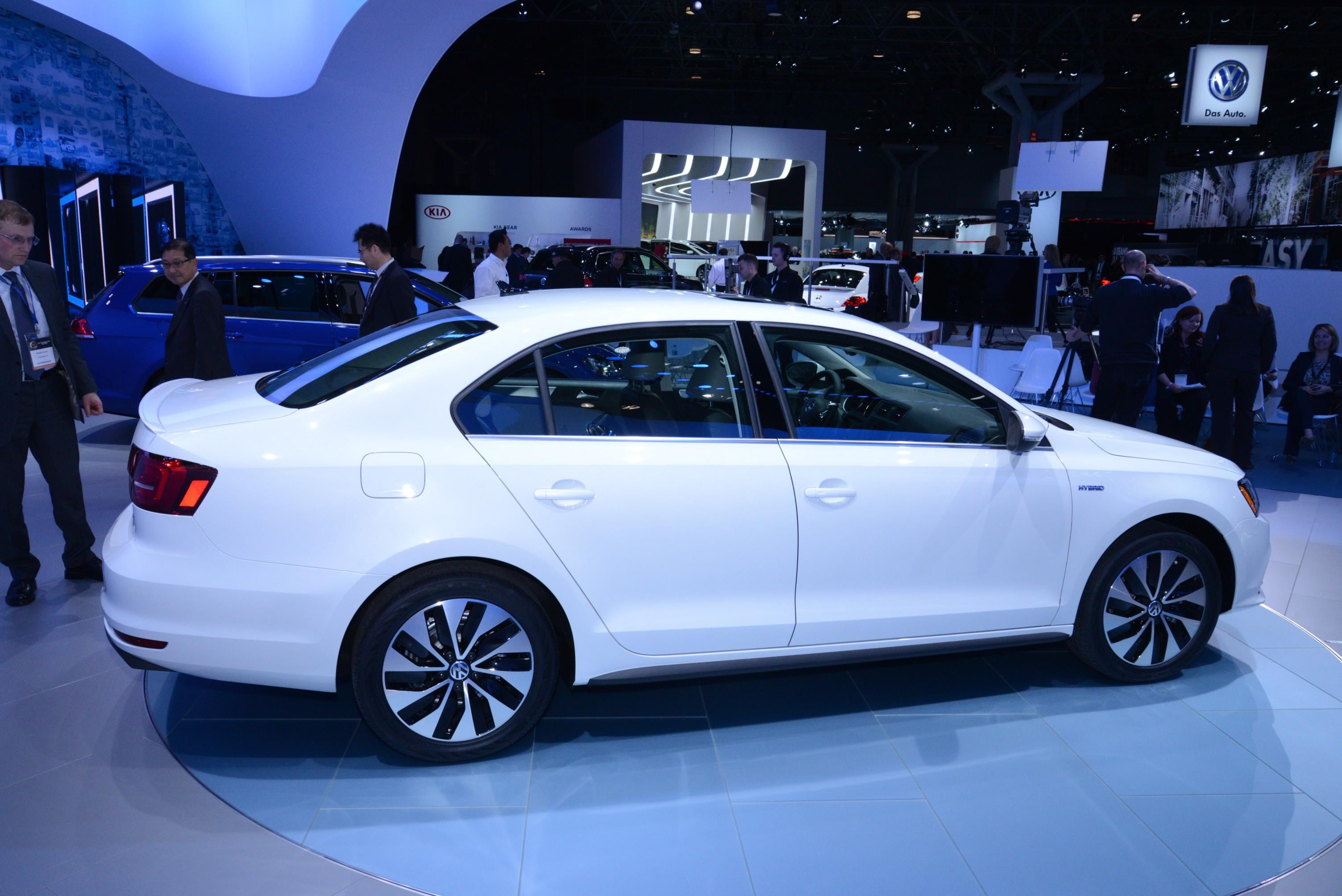 2015 Audi A3
Smaller in size, still luxurious otherwise, Audi's new A3 brings a measure of affordability to the entry-luxury compact marketplace. Offered in four-door sedan and two-door convertible formats for the 2015 model year, the A3 is everything you've come to expect from Audi, in a slightly smaller package. Power comes from a choice of three engines: a 170-horsepower, 1.8-liter turbocharged inline four with 200 ft-lbs of torque, a 200-horsepower, 2.0-liter turbocharged inline four with 258 ft-lbs of torque, and a 150-horsepower, 2.0-liter turbocharged diesel with 236 ft-lbs of torque. Standard features include xenon headlights, leather, automatic wipers, Bluetooth telephone/audio, and Audi's MMI infotainment interface.
All new for the 2015 model year, the four-door hatchback from previous model years has been dropped.
The 2015 Audi A3 is at dealers now.
Sedan pricing starts at $29,900 - convertible pricing starts at $35,600.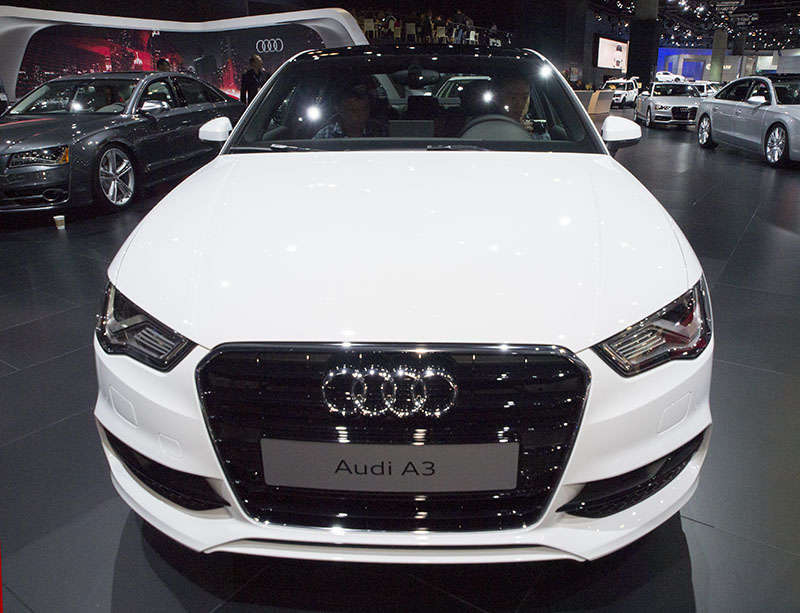 2014 BMW i3
The BMW of electric cars breaks no real new ground in the segment, and yet it manages to come across as an entirely new concept. Perched on the equivalent of a lightweight aluminum skateboard containing its mechanicals and battery pack, the rear-drive BMW i3 is a miracle of modern packaging. Power comes from a 170-horsepower electric motor. A two-cylinder gasoline generator can be fitted as an option to extend its range to approximately 150 miles over the 96 miles of the battery-only version of the car. The i3's optional DC fast charger can fully recharge the battery pack in 30 minutes.
New for the 2014 model year, BMW's i3 is only now starting to be seen on the street
The model is available at dealers now
BMW i3 pricing starts at $41,350, i3 with the Range Extender starts at $45,200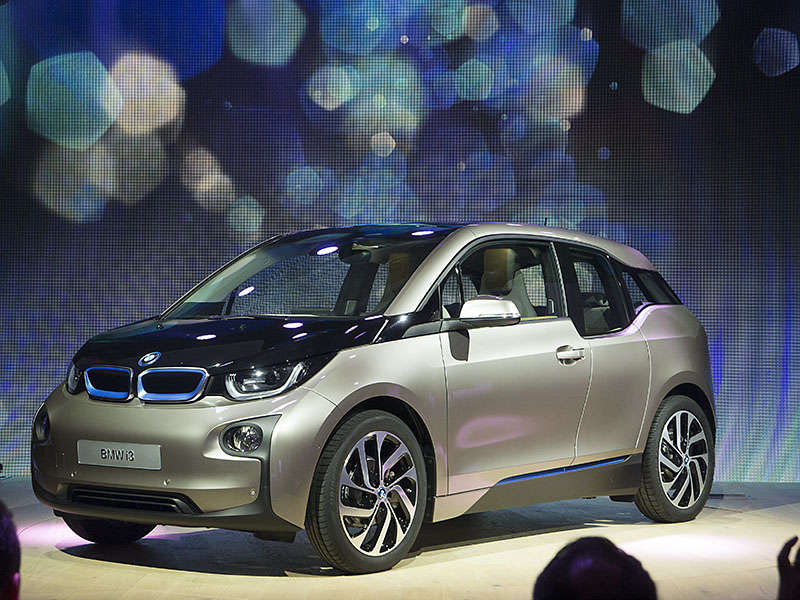 2015 MINI Hardtop 5-Door
The lovable bulldog-looking car continues its model proliferation with the introduction of a four-door version of the one that started it all—the MINI Cooper Hardtop. To accommodate the extra doors, the Cooper grows in length and height to more comfortably accommodate rear seat passengers. Power for the front-driver comes from a choice of two turbocharged engines. The 1.5-liter turbocharged three-cylinder makes 134 horsepower, while the 2.0-liter four makes 189 horsepower for the Cooper S Hardtop 5 Door. MINI's six-speed manual transmission is standard equipment, while the company's six-speed Steptronic automatic transmission is offered as an option.
With two more doors, there's more Cooper Hardtop to love. The wheelbase is increased by 2.9 inches, overall length is increased by 6.3 inches.
The MINI Hardtop 5 Door goes on sale in January of 2015.
Pricing will start at $21,700.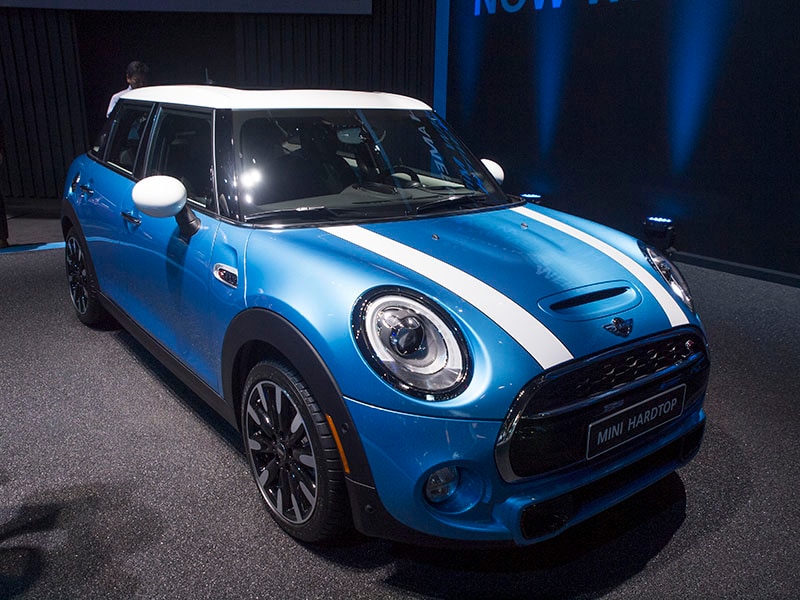 2015 Nissan Versa Note SR
Those looking to get the most they can for their money in terms of spaciousness and cargo capacity in a compact hatchback would do well to consider Nissan's Versa Note. The model offers a cargo floor adjustable for height, a hidden storage compartment, lots of room in the back seat, and strong fuel economy. Power for the front-driver comes from a 109-horsepower 1.6-liter inline four-cylinder engine with 107 ft-lbs of torque. A five-speed manual transmission is standard with the base S model, while all other Nissan Versa Note models get a continuously variable transmission. Fuel economy is rated at 35-mpg combined (31-city/40-highway).
Two new trim levels are added for 2015; SR and SL. New features include optional heated front seats and standard Bluetooth.
Versa Note SR is on sale now.
Versa Note SR pricing starts at $17,350.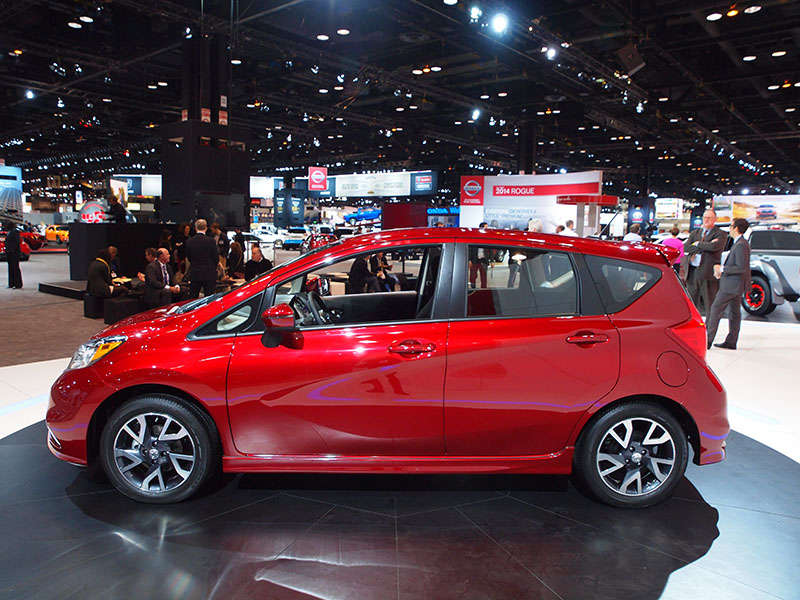 2016 Smart Fortwo
The redesigned Smart car gets a new larger grille on its face. It's also sprouted shoulders, and a squatter stance. Dare we say it? The Smart car now looks butch, yet its playful nature remains intact. The engine expected here in the U.S. is a 900cc three-cylinder with 90 horsepower and 100 ft-lbs of torque. A five-speed manual transmission will be standard, while a new six-speed dual clutch gearbox will also be offered to drive the rear wheels.
A new manual transmission, a new six-speed dual-clutch transmission, an all-new platform, reworked exterior styling, new interior and Crosswind assist stability control mark the most significant changes for 2016. The model's wheelbase is slightly longer and wider, though the overall car is actually .2 of an inch shorter.
 U.S. sales will begin October 2016 (est.)
Pricing has yet to be announced.