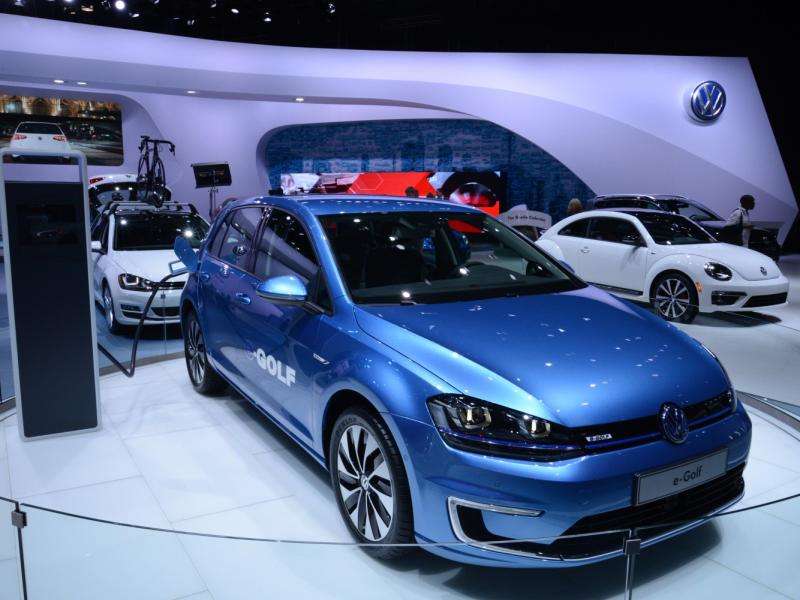 2015 vw e-golf
For years, alternative fuel has primarily meant hybrid—and somewhat boring from a performance perspective. Given both Porsche and BMW now have exotic sports cars with hybrid powertrains, we can safely say things have changed. BMW's i8 is a positively extraordinary automobile with blistering speed, outstanding dynamics, and the most eye-arresting shape we've ever seen from the Munich-based automaker. Not to be outdone, Porsche's 918 Spyder Plug-in Hybrid is the most powerful Porsche road car ever. On the EV side, Audi is presenting its first-ever all-electric model in the US, as are Kia and Volkswagen. All three are very solid offerings. Meanwhile, the king of hybrids is positioning itself to break new ground in the alternative category with the hydrogen fuel cell powered Toyota Mirai. And, while it may well be an old dog with new tricks, diesel is also looking quite strong in the alternative category for 2015 models.
Unveiled in Detroit: 2016 Hyundai Sonata Hybrid and Plug-In Hybrid
The 2016 Hyundai Sonata Hybrid will boast about a 10 percent jump in fuel economy over the previous hybrid, with Hyundai expecting EPA grades to reach roughly 42 mpg in combined driving. Powertrain improvements also provide a 10 percent gain in trunk space, along with the ability to run in all-electric mode at up to 75 mph, and a plug-in model will serve up a 22-mile all-electric driving range (after which the car's gas engine takes over). Owners also can expect all the style and tech upgrades from the standard Sonata roster.
The 2015 Hyundai Sonata Hybrid now relies on a 2.0-liter, four-cylinder engine, complemented by a 1.62-kWh lithium-polymer battery, 38-kW electric motor and, notably, a six-speed automatic transmission. The plug-in model will leverage a 9.8-kWh battery pack to enable its significant all-electric driving range.
Beginning early this summer.
Pricing has not been released.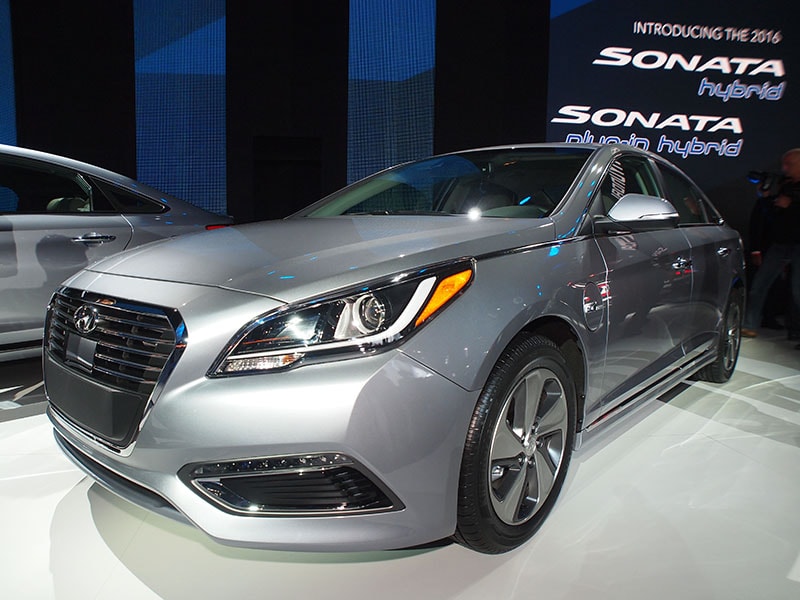 Photo by Megan Green
Unveiled in Detroit: 2016 Chevrolet Volt
The 2016 Chevrolet Volt represents the second generation of the Bowtie Brand's innovative extended-range electric vehicle, and this new model amps up performance, efficiency, style and more.
It's all new here, but the key upgrade is a next-gen Voltec propulsion system with a two-motor electric drive, 18.4-kWh battery pack and 1.5-liter gas engine that runs on regular fuel and delivers an estimated 41 mpg in combined travel. The Voltec setup then serves up some 50 miles of all-electric driving capability, backed up another 350 or so miles from that gas engine; but GM predicts owners will go an average of 1,000 miles before having to fill up. The 2016 Chevrolet Volt also will be faster and quieter than the current model, while further debuting the Regen on Demand regenerative-braking technology.
During the second half of this year.
TBD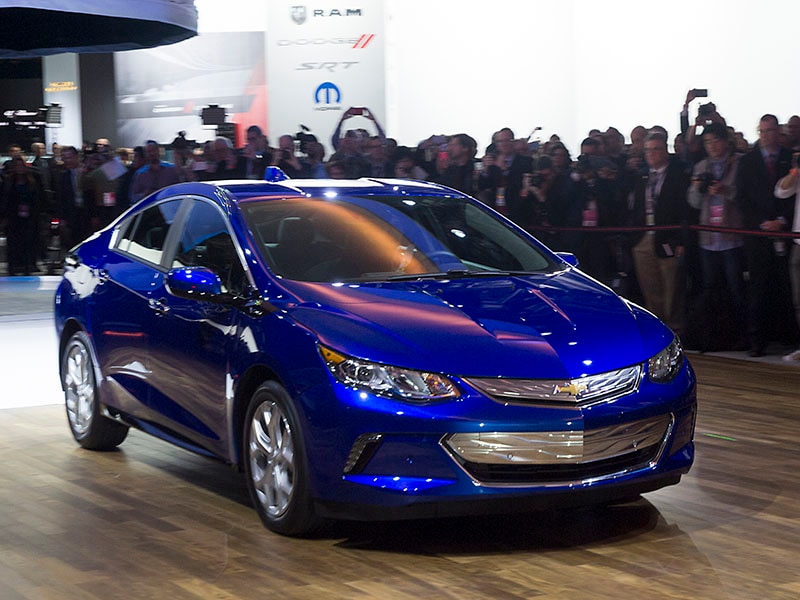 Unveiled in Detroit: 2015 Honda FCV Concept
Running solely on hydrogen and emitting only water vapor, the 2015 Honda FCV Concept sets the tone for a new production model that will spearhead the brand's latest efficiency strategy—and it displays some very aerodynamic and futuristic styling, too. From a practical standpoint, the 2015 Honda FCV Concept targets a driving range of 300 miles, along with an expected re-fueling time of about three minutes. (Honda also recently partnered in an effort to increase the number of hydrogen refueling stations in the key California market.)
The 2015 Honda FCV Concept touts a new fuel-cell stack that is small enough to fit fully beneath the hood, but also offers a 60 percent increase in power density. Owners also can expect major gains in cabin space as a result of the smaller stack.
In 2016.
Production pricing information is to come.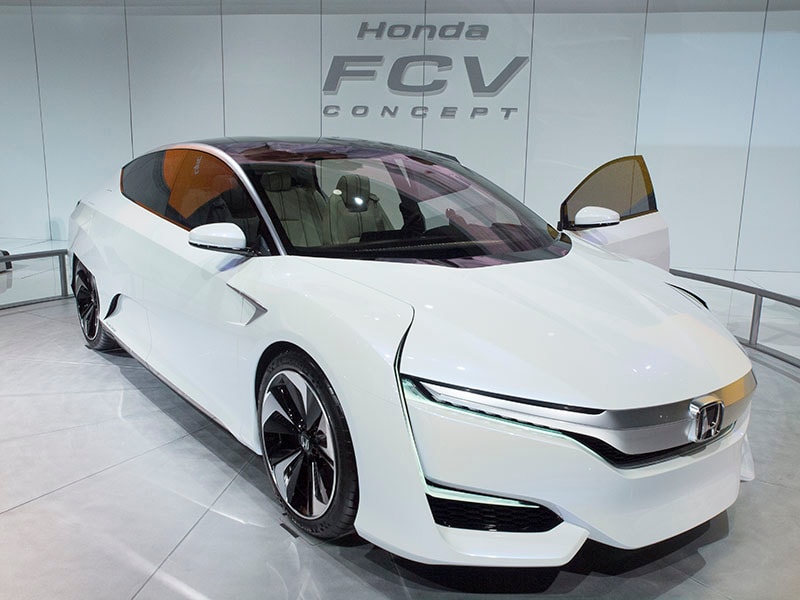 Unveiled in Detroit: 2016 Mercedes-Benz C350 Plug-In Hybrid
The Mercedes-Benz C350 Plug-In Hybrid adds battery power to the growing C-Class portfolio of entry-level luxury sedans.  Built around a 2.0-liter, turbocharged four-cylinder gas engine mated to a single electric motor that has been nestled inside the C350's seven-speed automatic transmission, the Mercedes-Benz generates 275 horsepower and 443 lb-ft of torque.  This is enough to launch the car to 60-mph in 5.9 seconds, and the sedan has enough juice stored up in its lithium-ion battery to provide up to 20 miles of electric-only operation at highway speeds (with the ability to recharge via a wall plug).
 It's the same C-Class we all know and love, only with a 220-lb battery along for the ride as part of its full hybrid drivetrain.
The Mercedes-Benz C350 Plug-In Hybrid goes on sale in Fall of 2015.
 We're still waiting to hear from Mercedes-Benz about pricing for the Hybrid.
2016 Audi A3 e-Tron
Audi's first plug-in hybrid claims an eye-opening range of 550 miles. This, combined with the utility of a hatchback body makes the hybrid Audi something of a highly compelling offering. Motive force comes from the Ingolstadt-based manufacturer's 150-horsepower, 1.4-liter turbocharged four-cylinder engine with 184 ft-lbs of torque teamed with a 102-horsepower electric motor capable of generating 243 ft-lbs of torque. The motor is supplied electricity from an 8.8 kWh battery pack. Total system output is 204 horsepower and 258 ft-lbs of torque. A six-speed dual clutch automated manual feeds the front wheels. A3 e-Tron's electric-only range is quoted at 31 miles. A full recharge from a 220-volt outlet is said to take four hours. Top speed is quoted at 138 miles per hour.
A plug-in hybrid powertrain for Audi's A3 is introduced this year.
Summer 2015
$40,000 (est.)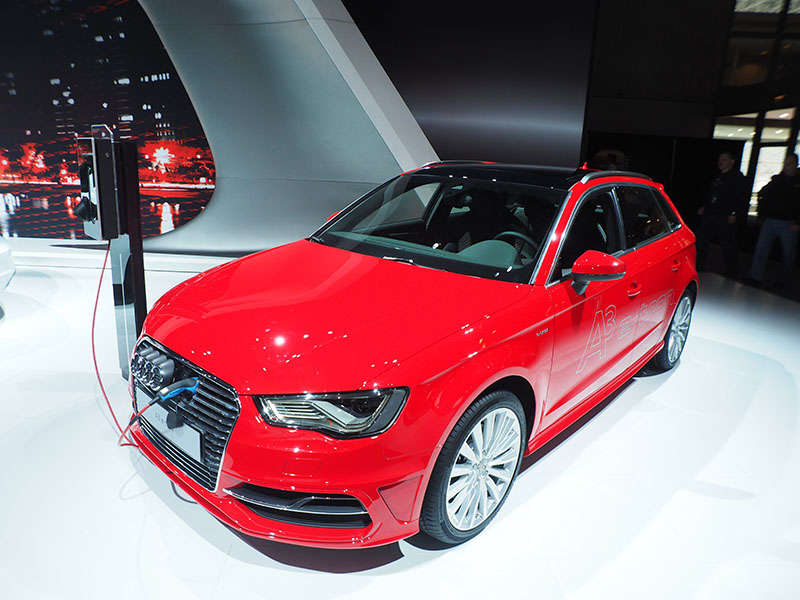 2016 Audi A3 TDI Sportsback
The five-door hatchback iteration of Audi's A3 will also return with diesel power as a 2016 model in the summer of 2015. Fresh off the runaway success of the all-new Audi A3, the TDI engine will take everything appreciated about the new A3 and add the cargo capacity of a hatchback.  Further, the diesel-powered Audi A3 TDI Sportsback will become one of the most fuel-efficient models on the road when it is offered here. Power is expected to come from a 2.0-liter turbocharged four-cylinder diesel engine producing 150 horsepower and 236 ft-lbs of torque. A six-speed dual-clutch automated manual transmission routes power to the A3 TDI Sportsback's front wheels. Fuel economy is expected to be at least 42 mpg on the highway.
Diesel power for the 2016 model year.
Summer 2015
Pricing has yet to be announced.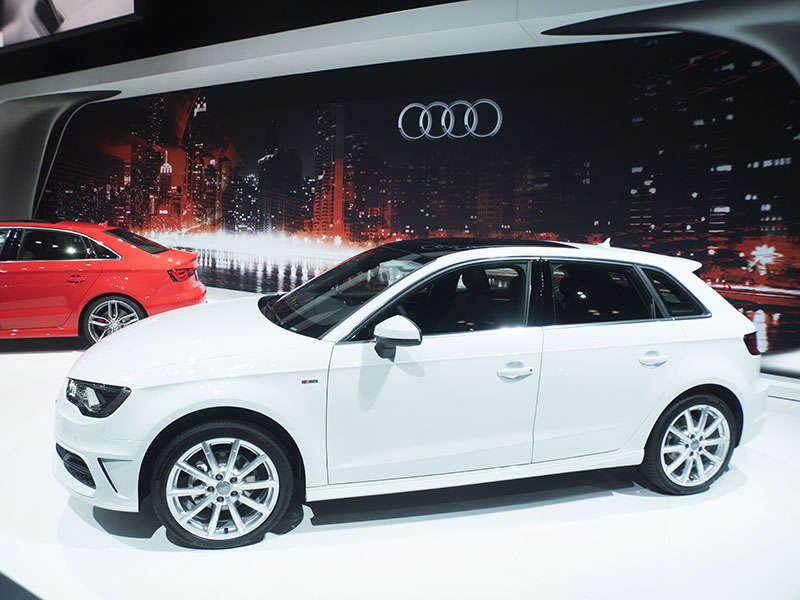 BMW X5 e-Drive Plug-in Hybrid
With the debut of the X5 back in 1999, BMW introduced an entirely new concept in SUVs. The idea of a fun to drive sport utility vehicle originated with the company noted for building the ultimate driving machines. With the X5 e-Drive Plug-in Hybrid, BMW is poised to shake up the SUV segment once again.  A 2.0-liter turbocharged four-cylinder engine with 240 horsepower and 255 ft-lbs of torque is paired with an electric motor good for 95 horsepower and 185 ft-lbs, for a total system output of 270 horsepower and 300 ft-lbs of torque. Fuel economy is in the 40-mpg range. The X5 e-Drive Plug-in is capable of traveling up to 20 miles, or at speeds of up to 75 mph on electric power.
BMW's first plug-in hybrid X5
Late 2015
Pricing has yet to be announced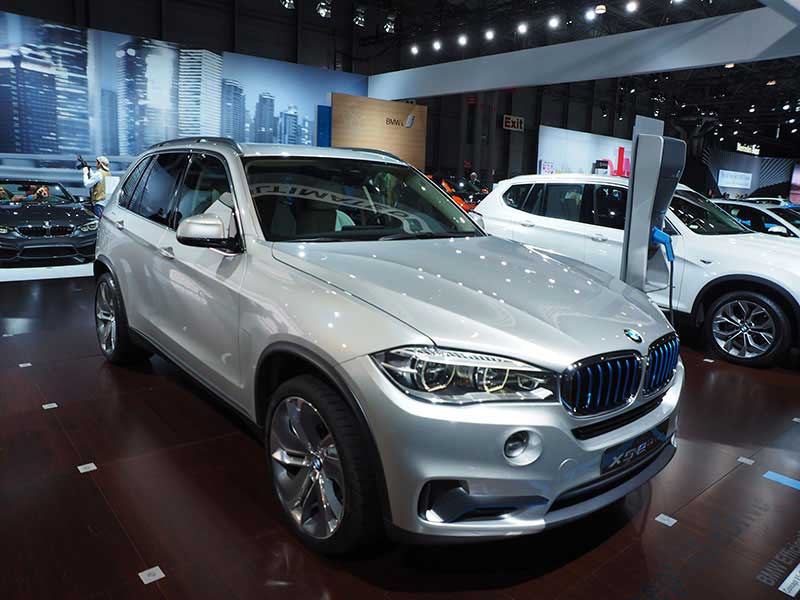 BMW i3
BMW's new electric car is already generating quite a bit of excitement, and a considerable number of sales to boot. The remarkably flexible platform upon which it is built is the equivalent of an aluminum skateboard supporting its mechanicals and battery pack. The innovative model is a miracle of packaging. Power comes from a 170-horsepower electric motor. A two-cylinder gasoline generator can be fitted as an option to extend its range to approximately 150 miles over the 96 miles of the battery-only version of the car. The i3's optional DC fast charger can fully recharge the battery pack in 30 minutes.
New for the 2014 model year, BMW's i3 is only now starting to be seen on the street
The model is available at dealers now
BMW i3 pricing starts at $41,350, i3 with the Range Extender starts at $45,200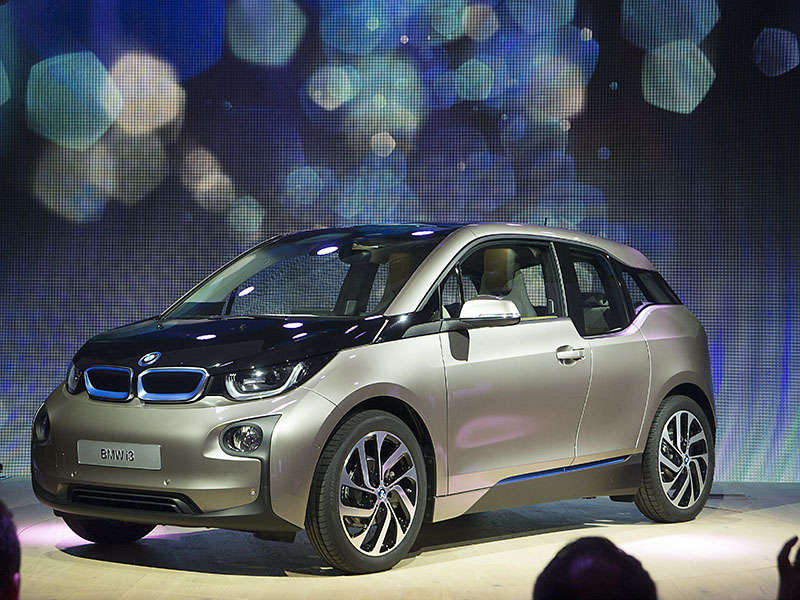 BMW i8
Rolling proof hybrid doesn't have to mean conservative, power for BMW's i8 comes from a system comprised of a 1.5-liter three-cylinder turbocharged gasoline engine with 231 horsepower and 236 ft-lbs of torque. Feeding the rear wheels through a six-speed automatic gearbox, this is teamed with an electric motor capable of generating 131 horsepower and 184 ft-lbs of torque feeding the front wheels through a two-stage automatic transmission. The lithium-ion high-voltage battery pack—cooled with refrigerant—boasts 5 kWh of capacity. Total output for the sleek all-wheel drive coupe is 362 horsepower and 420 ft-lbs of torque. Acceleration from zero to 60 takes 4.2 seconds. The i8 can travel 22 miles, or at speeds of up to 75 miles per hour on electric power.
All-new for 2014, i8 goes into 2015 with no changes
On sale now
Pricing starts at $135,700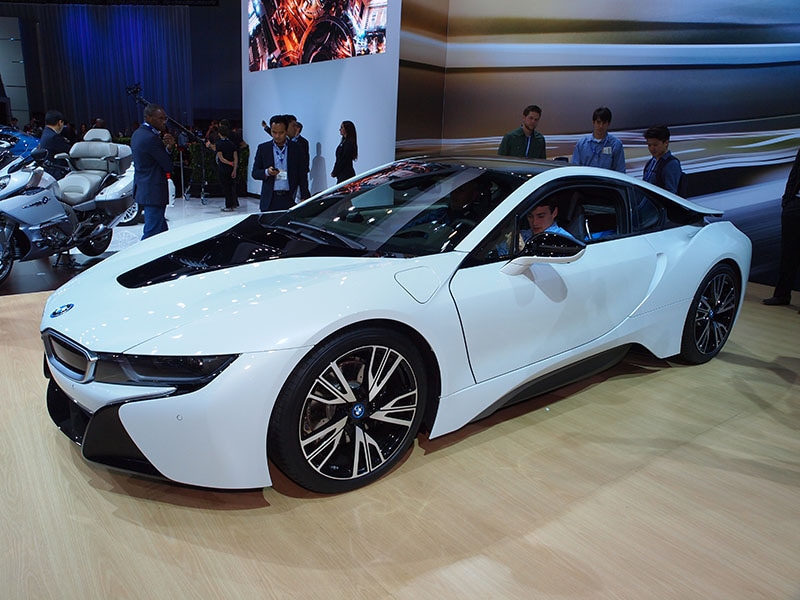 2015 Kia Soul EV
With the introduction of an electric version of its compact wagon, Kia becomes the first Korean manufacturer to field a battery EV offering in the U.S. Currently (please pardon the pun) sold only in California; the Kia Soul EV will also be sold in Oregon, New York, New Jersey, and Maryland in 2015. Soul EV uses a 190-horsepower electric motor with 210 ft-lbs of torque, powered by a 27kWh lithium-ion battery pack. Range is quoted at 93 miles. Fitted with ports for both Level 1 and Level 2 charging, a full recharge takes approximately five hours with a 240-volt charger. DC fast charging is also available, bringing the battery pack to 80 percent of capacity from depletion in 33 minutes.
Electric power comes to Kia's Soul
Now in California—wider availability later this year
Pricing starts at $26,200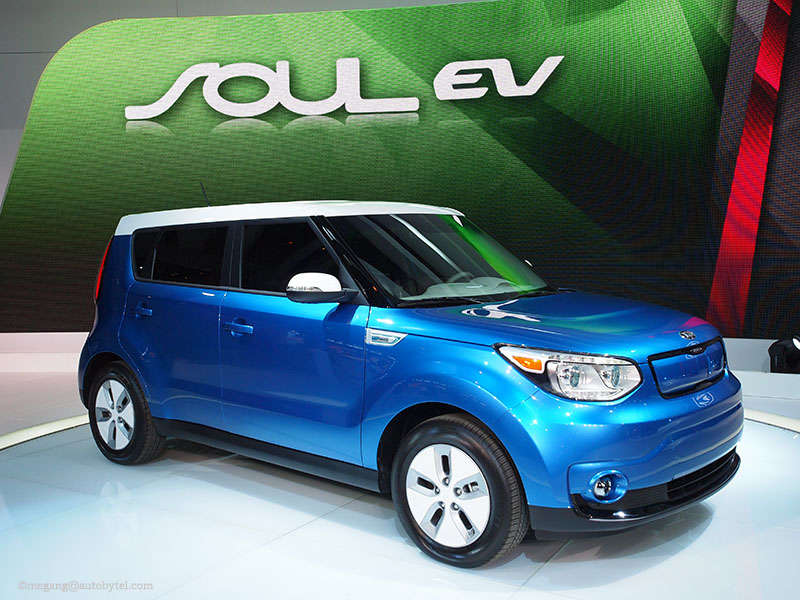 Photo by Megan Green